Restaurant Zim Sum? Why they call it Zim Sum instead of Dim Sum? i have totally no idea. Maybe they try to be stand out from the crowd.
Restaurant Zim Sum serving morning session only, from 6am - 12pm.
Look for the GPS coordinate on uniform.
Very big? I not sure how many table but wild guess at least to be more than 70 tables and it hard to get a empty table around 9am.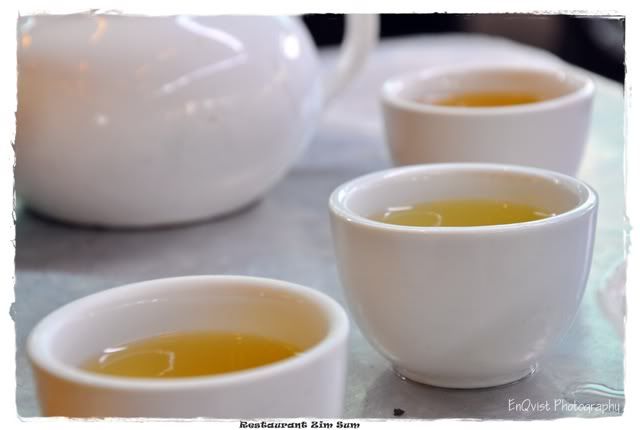 Good Morning! a cup of tea for healthy life!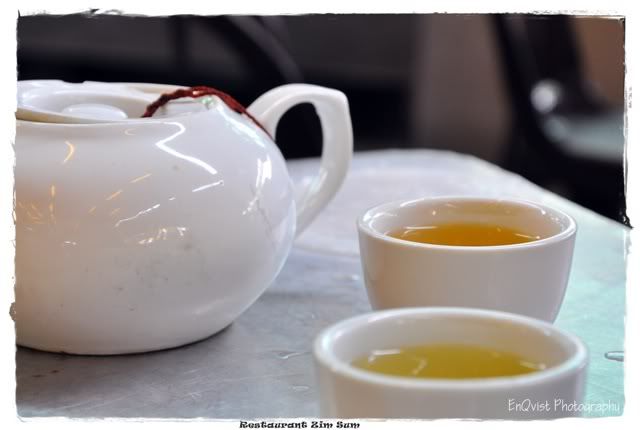 Ordered "Xiang Pian" (香片), which a little bit over bitter. Cup is very clean but not the tea pot, well according to elder, tea pot shouldnt be clean to keep the original taste so live with it.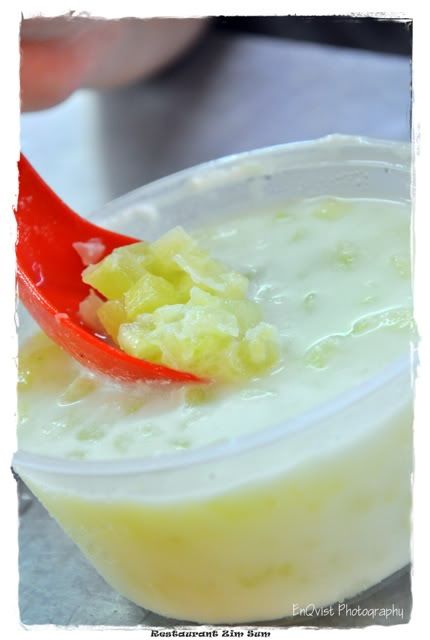 Honeydew Sago, alot big chunk of honedew. Not too sweet just nice. RM2.
Rate : *** *** /10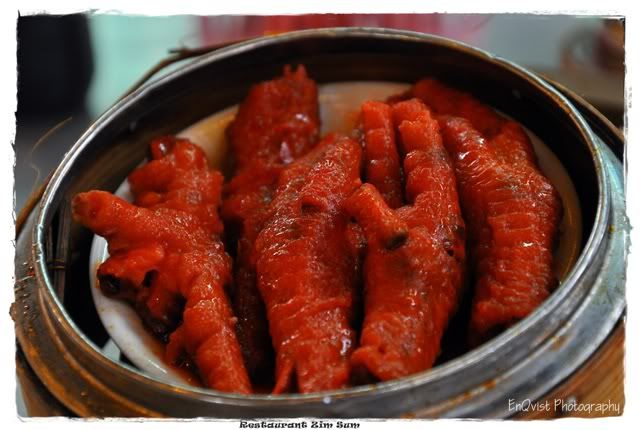 My favorite Chicken Feet, which i never miss no matter how many time i visit. it not really the best but rate above average.
Rate : *** *** /10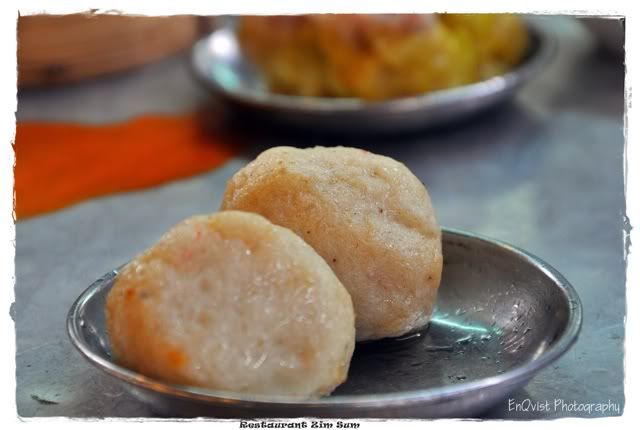 Big Steam Fish Ball, it even bigger than 50cent coin. Dip with chili paste to make it more flavor.
Rate : *** ** /10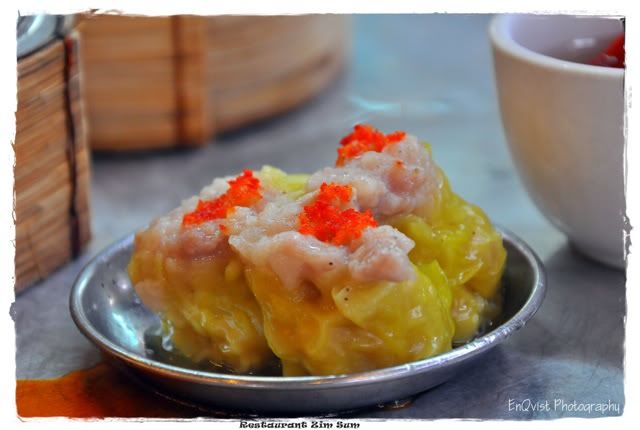 Everyone should know what is this, the most famous dish in Dim Sum menu which called as "Siew Mai". Pork stir with prawn and some fake fish role on top.
Rate : *** *** * /10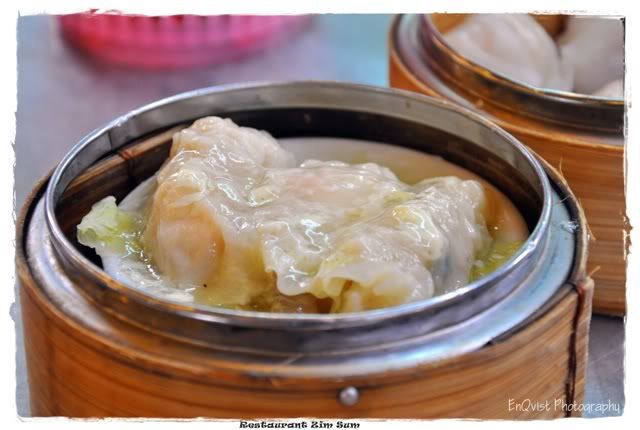 Name? No idea. Prawn with Pork and the prawn inside is big. Next picture show the size of prawn.
Rate : *** *** * /10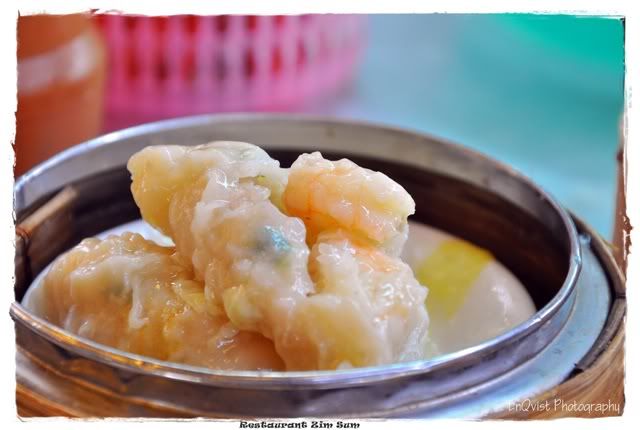 Not one but few prawns in one dumpling.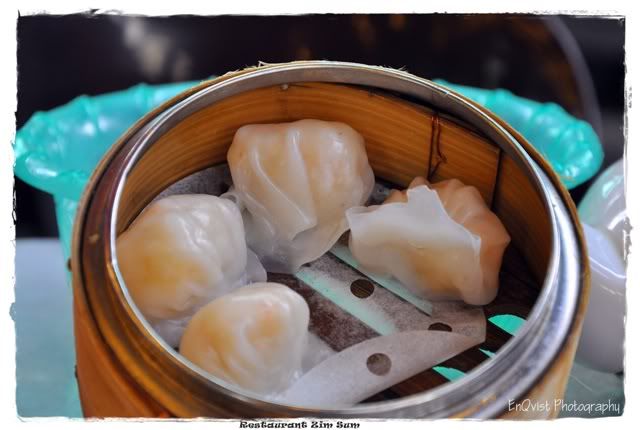 Prawn Dumpling or "Ha Kao" which is one of the famous dish. Skin is very smooth and thin but must be eat within 10min after serve as the skin get hard very soon.
Rate : *** * /10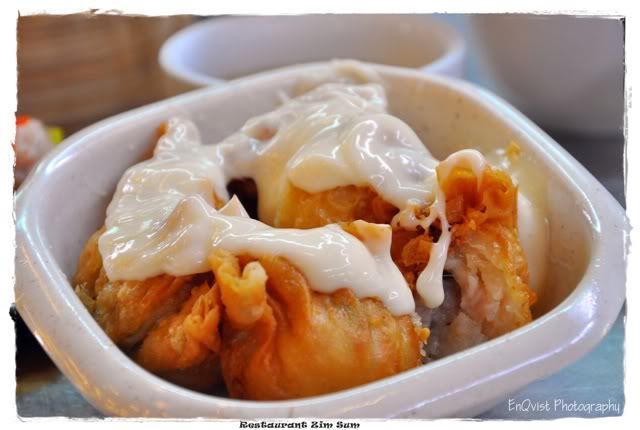 Deep Fried "Prawn Dumpling" with salad on top.
Rate : *** ** /10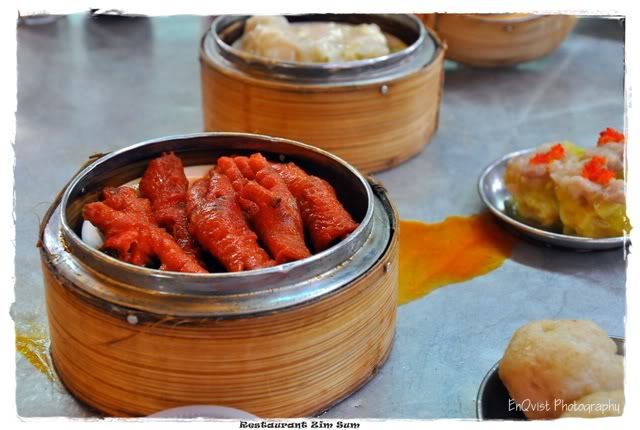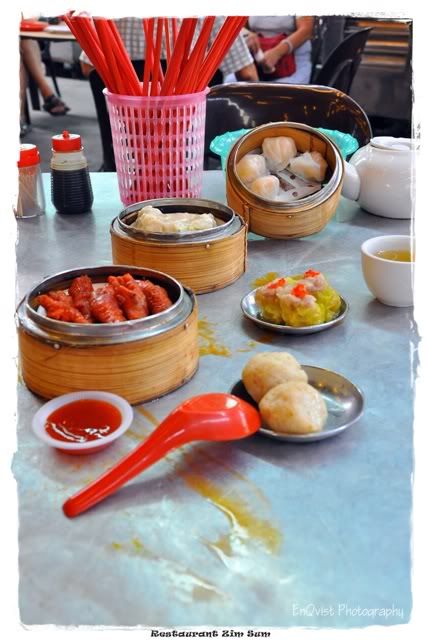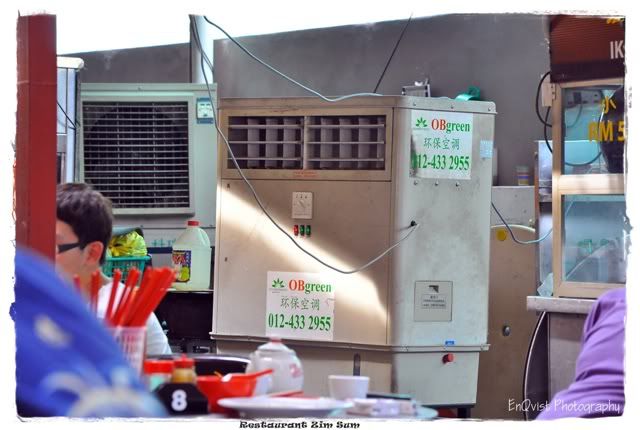 With some help of cooling device the environment is not so hot. You still sweating if you not select a good spot. Be smart and select a good seat.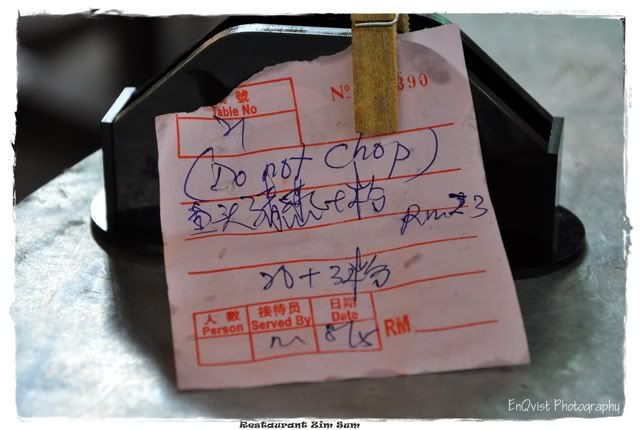 What next? Guess.....?
Take note of the word "Do Not Chop".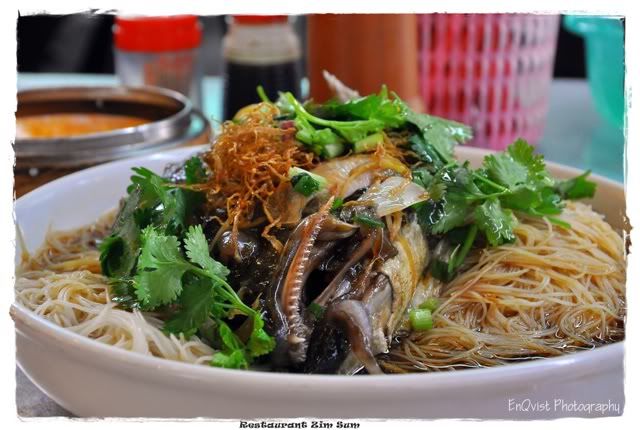 Main dish of the day, Steamed Fish Head Bee Hun.
Our favorite and the main drive to this restaurant, simple, healthy and delicious. More photo......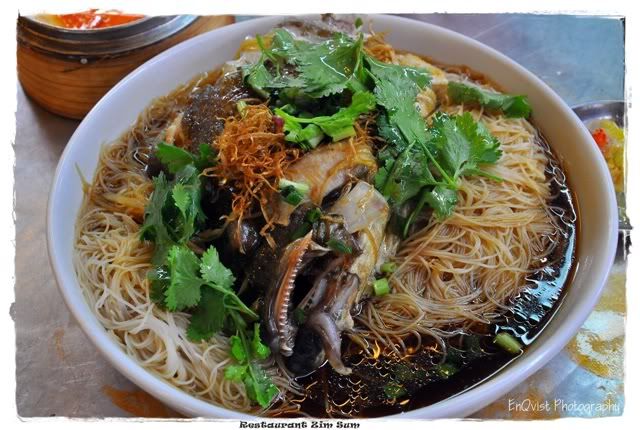 Look at the amount of BeeHun, it was way too much for two person. Amount of BeeHun serve is different everytime we visit, maybe it depend on the mood of Sifu (Chef)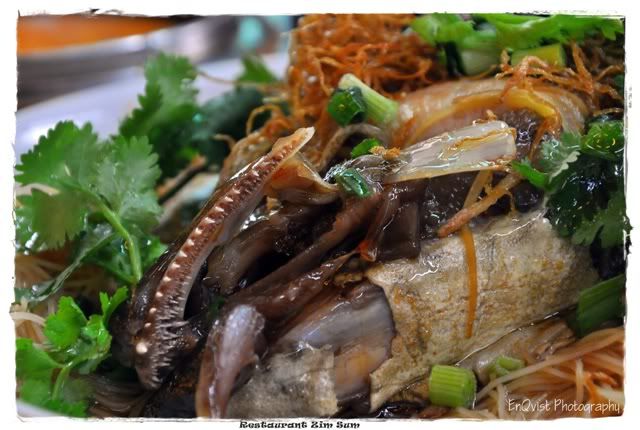 Close up to the Snapper head, very sharp teeth and it consits of two row. My favorite part just behind the teeth.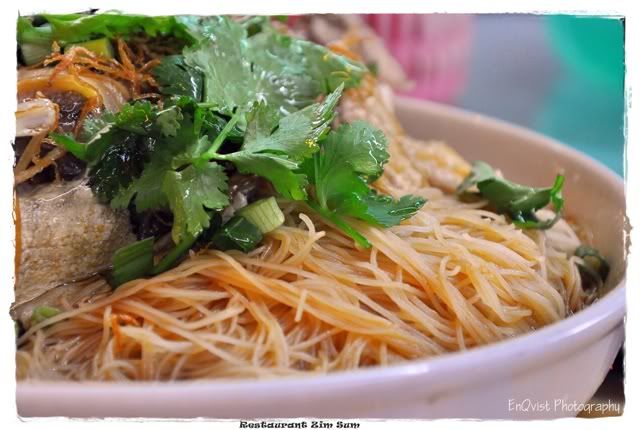 Very smooth BeeHun with the delicious sauce.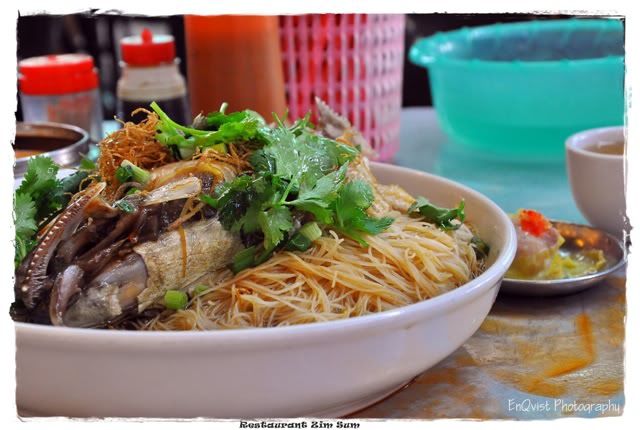 Time to rate this delicious dish
Rate: *** *** /10
Rating is lower today as it was not that nice compare to our last visit, it just need to be more salty to get better.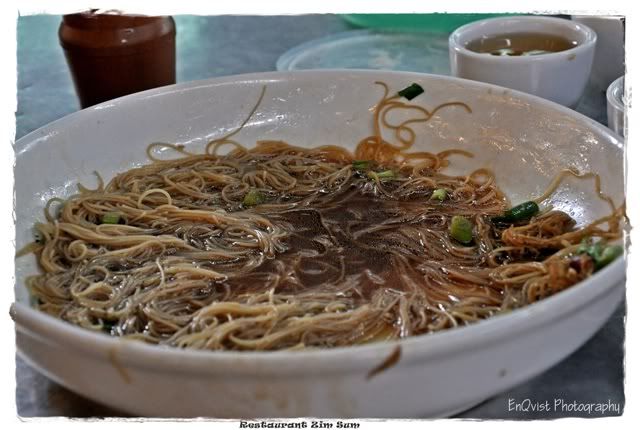 Where is the fish head gone?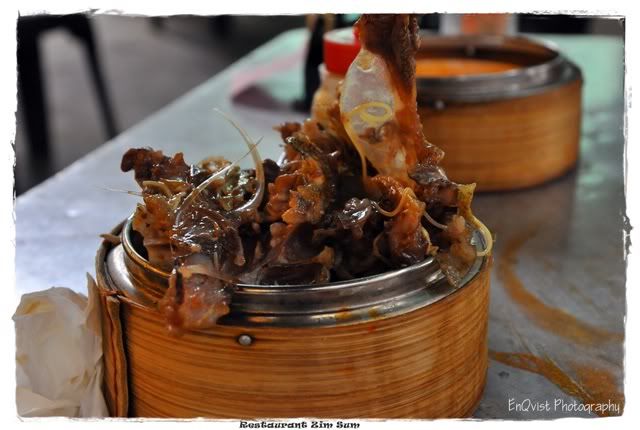 Meat is inside our stomach, left over is some bone. Amazing by how good i clean the meat out from the bone? Treat me for a Dim Sum and i teach you. HaHa!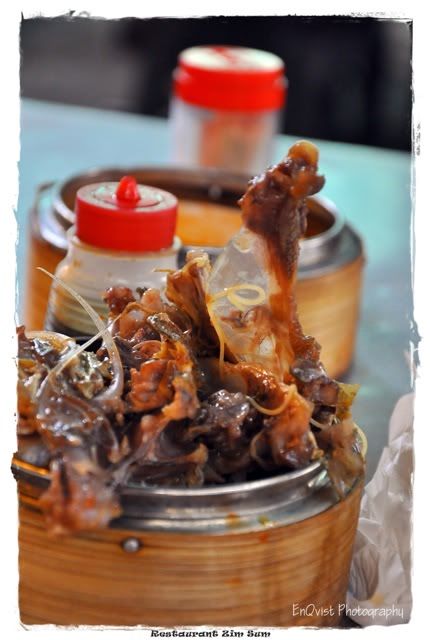 Amitafo! Fish head gone in peace, into our stomach.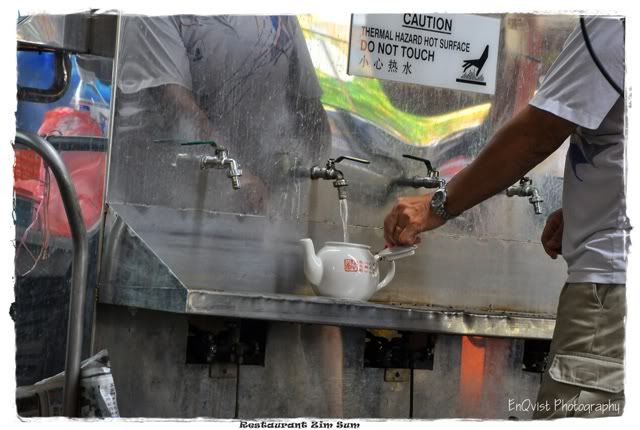 Self service hot water refill. Just to be extra careful as some push and pull might put you into big trouble.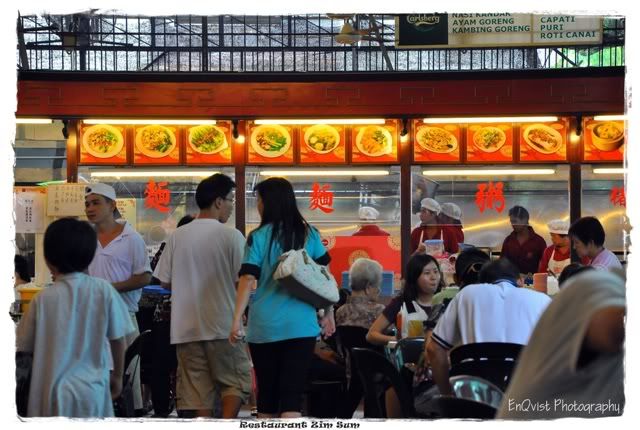 They serve porridge and wan tan mee as well. Wan Tan Mee serve with various side dishes such as Roasted Port, Cha Siew, Chicken..etc.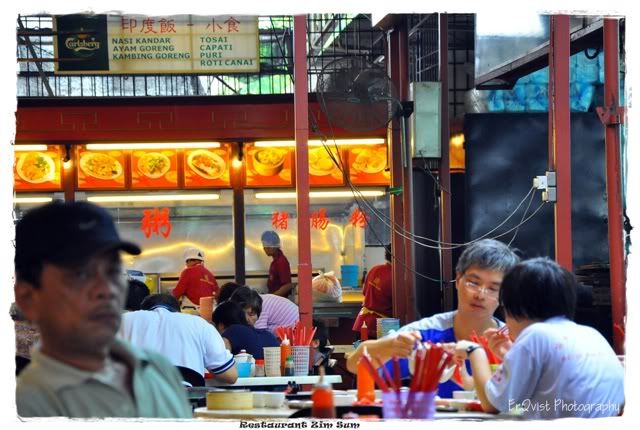 Another famous dish is "Chee Cheong Fun". It was nice and the prawn is big but we did not order due to the fact that we are overloaded.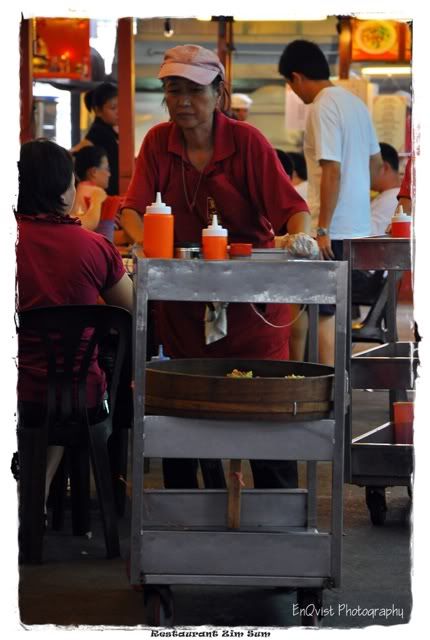 Give Way! Give Way! Give way to aunty aunty, they will deliver Dim Sum to your table. Those aunty are driving without license so better avoid crash againt them.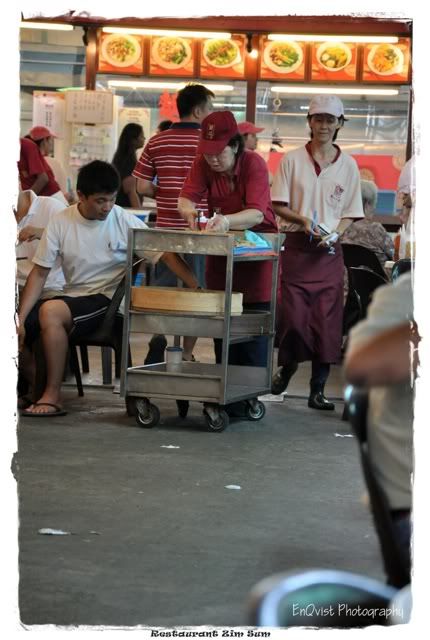 Another Lembu license aunty.
Rating
Restaurant Zim Sum
GPS: N5 25.131 E100 19.388
Operation Hour : 6AM - 12PM