Ah' Basri Satay previously located in Sungai Ara but they have move to D' Piazza Mall at Bayan Lepas.
As we know that Satay stall is normally small and selling only few variety but Ahmad Basri make it business big and now they have their own shop lot selling more than 7 types of different Satay.



You have to place your order and pay at counter like KFC style then chef will prepare your satay and deliver to your table.
They have chicken, beef, beef stomach, lamb, deer, squid, prawn and tomyam chicken in their menu, or you can order set meal which consists of 3 satay and rice.

We opt for the orange juice, it actually syrup instead of pure orange juice.

This shop has two floor, second floor has air-conditioning room but not on the first floor, photo taken while waiting for our satay.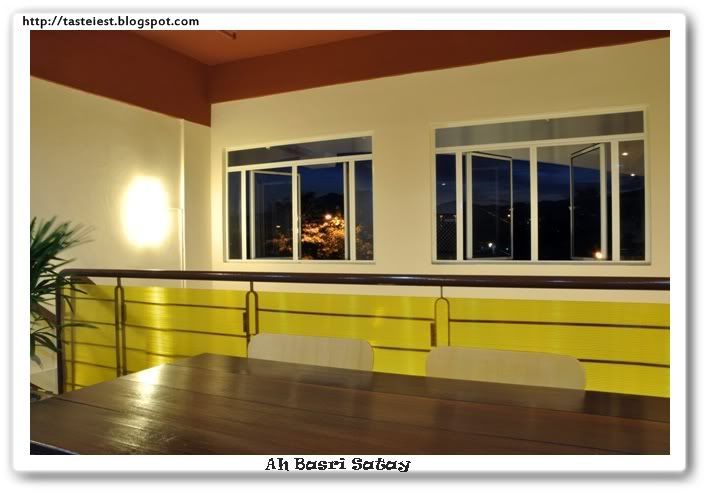 Finally our order is here, 2xBeef (RM1.50/each), 2xChicken (RM1/each), and 2xSquid(Calamari RM2.50/each) with satay source.
Beef is very soft and delicious, Chicken is normal and a little bit hard, nothing special.
Squid is the best, marinated with homemade source and grill to perfection. Must TRY.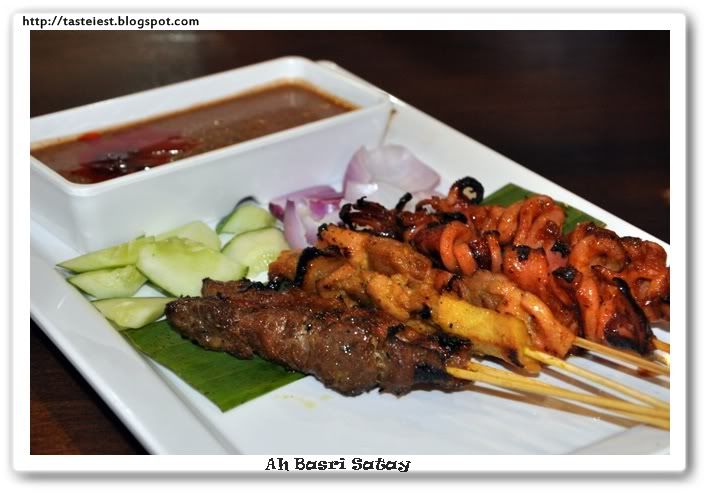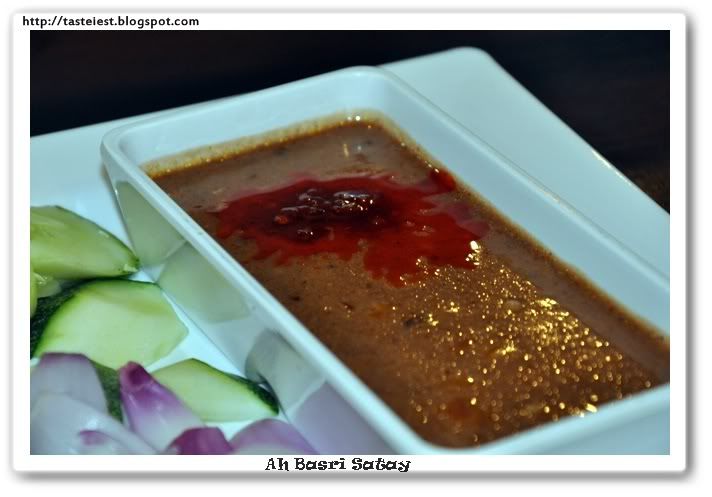 Lamb Satay Set Meal RM8.90, the lamb is quite tough and it more like eating chewing gum. Not recommended.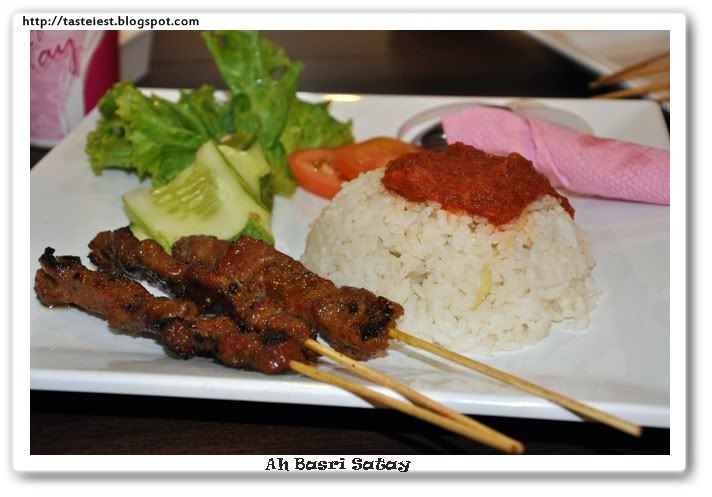 Star of the day, Prawn Satay Set Meal RM12.90. Best of the best and it is the most expensive Satay serve in Ah' Basri Restaurant.
Even though it was expensive but value for money as the prawn is big and shell is removed.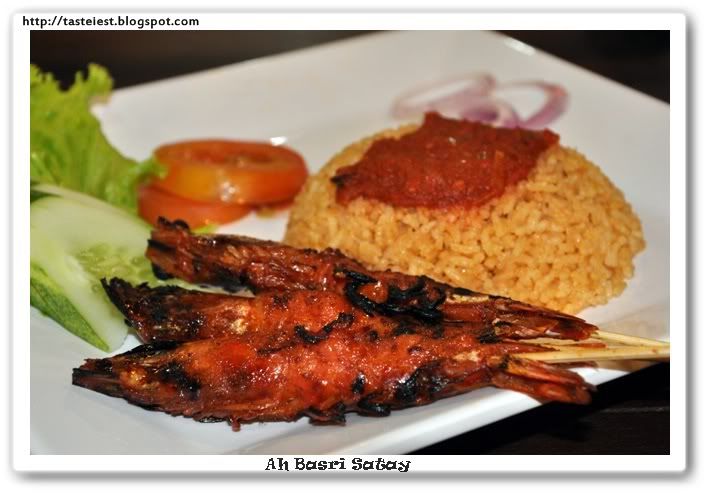 Close up to the STAR, honestly we would really like to order more and more…..superb delicious.

Receipt. Reasonable since they provide air-conditioning and delicious Satay.

Ah' Basri Asian Satay just located next to main road, you can easily spot it. No parking concern as most of the shop lot in D' Piazza still empty.

Ah' Basri Asian Satay
D' Piazza Mall, 56, Jalan Mahsuri
11900 Bayan Baru, Penang
Tel: 012 410 0080
www.ahbasri.com
N05 19.588 E100 16.932