First of all, I would like to thanks my peer JK Lee for taking such a nice photo, all photo shown below are fully own by JK Lee. He also my sifu for photographing.
Penang people really lucky to have Azuma Japanese Restaurant open in Queensbay Mall which offer fresh sashimi and delicious Japanese Food.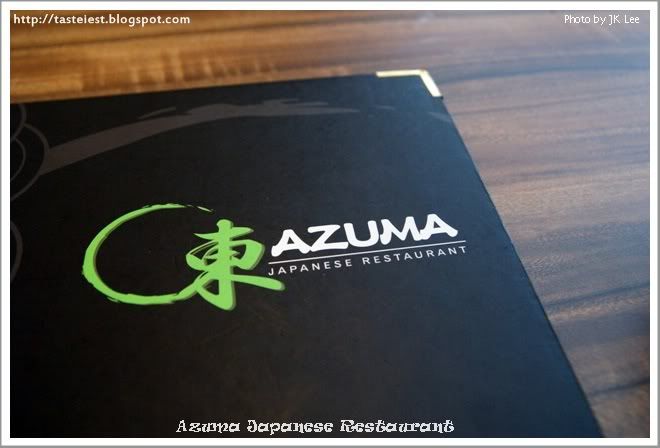 Kiwi drink with small umbrella and some other drink we ordered.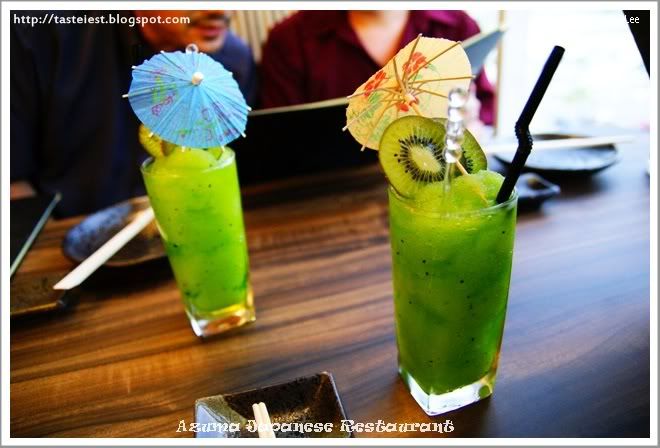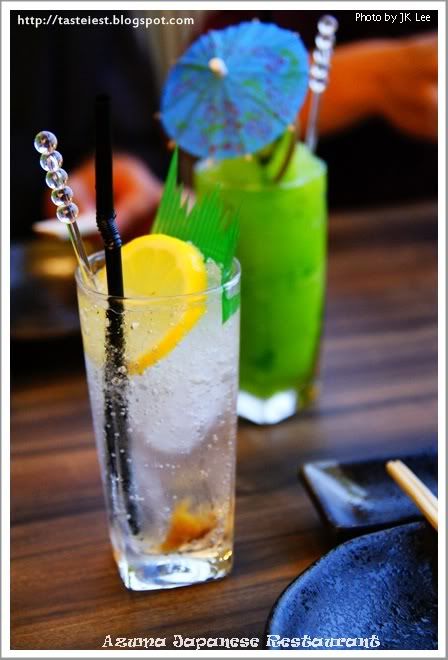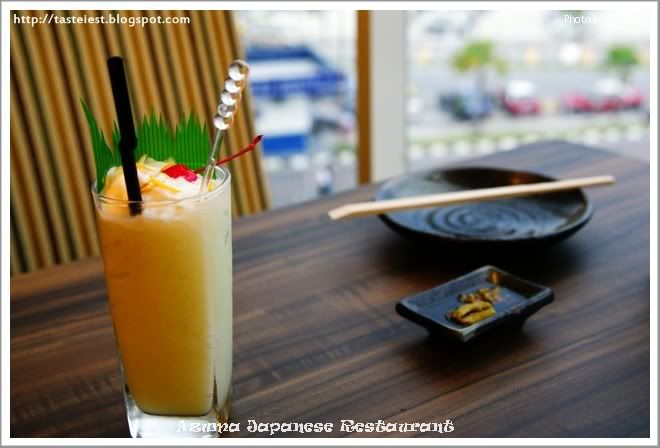 Chicken Teriyaki, Chicken fillet with sweet sauce.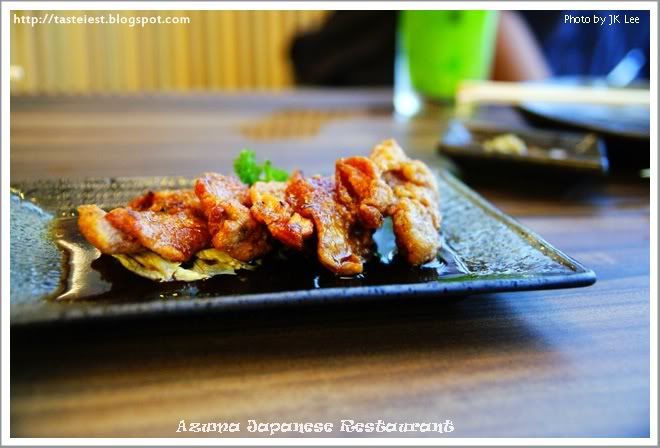 Salmon Roll RM28, Tamago, Crab Meat and Cucumber wrapped with rice and top with Salmon.

Enoki Beef Maki RM18. Small bunch of Enoki mushroom wrapped with beef, recommended.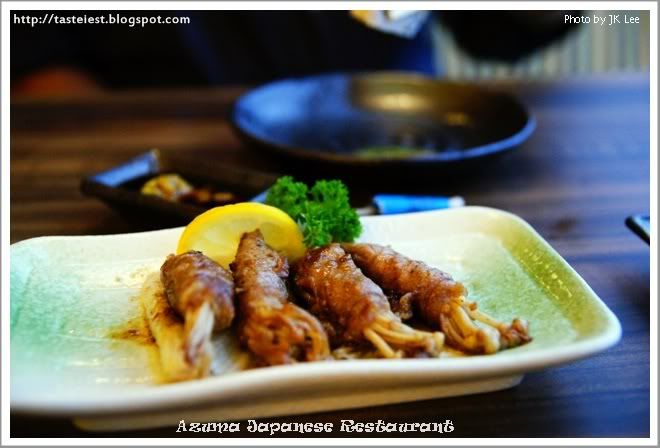 Grilled Lamb with vegetable, Lamb serve with special sweet sauce, tasty and even better if taken with rice.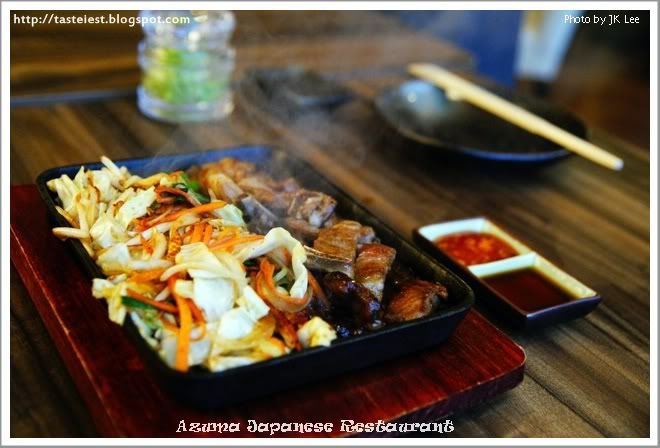 Grilled Squid, super small portion just enough for few bites. It is very dry but tasty.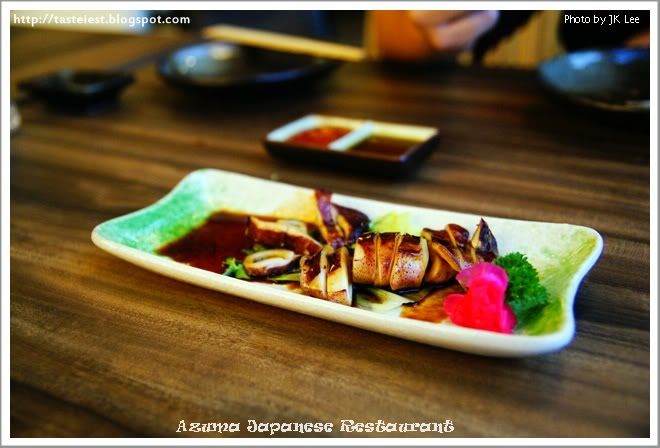 Ordered one plain vegetable to average out our Cholestrol level as we take a lot of meat.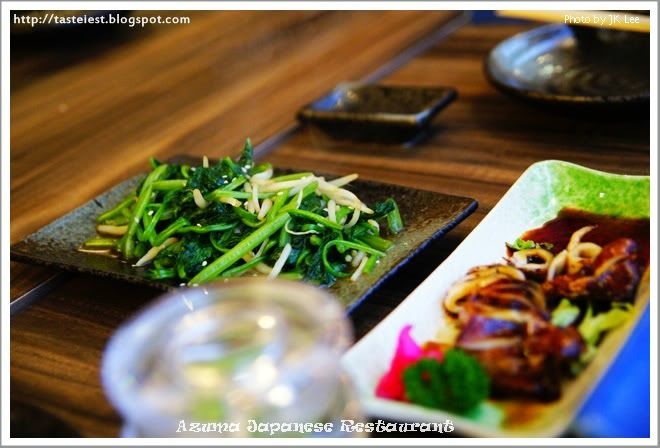 Big plate of Shashimi, look at the Salmon texture one layer fat and one layer meat. Yummy! Scallop, Octopus, Prawn and Tuna are all superb fresh, I just change my though about Shashimi after taking all this.
Look at the Shashimi thikness, appreciate Chef generous.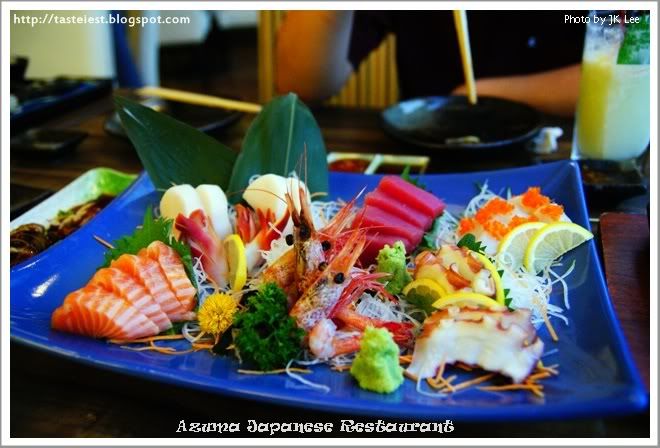 Japanese Pizza RM28, special made rice base top with seafood. Something special to share about is the base rice which pan fried till crispy and taste even better than normal Italian pizza.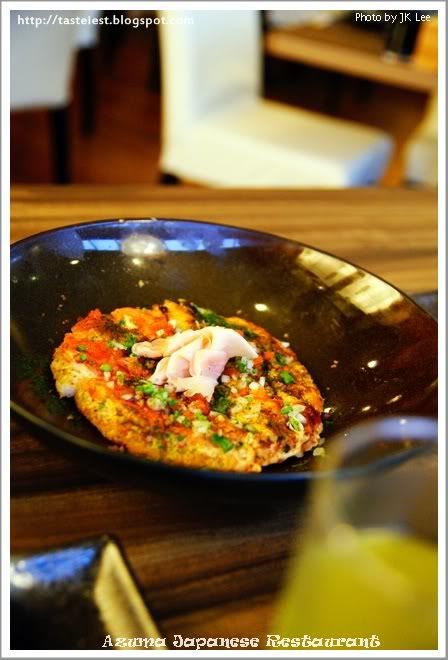 Grilled Seafood with Vegetable, Squid, Fish Meat and Prawn. The prawn cought our attention as it was very big and taste very fresh.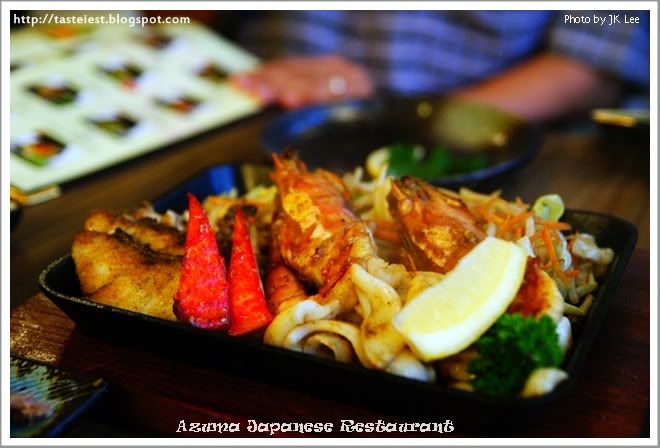 Something not on the menu, Salmon Belly. They mention to us that this piece of salmon belly just arrive in the morning and serve in Shashimi will be the best choice, give it a try and never regret.
Personaly I not really like Shashimi but this piece of fresh Salmon Belly Shashimi change my mind, it is so soft and fresh.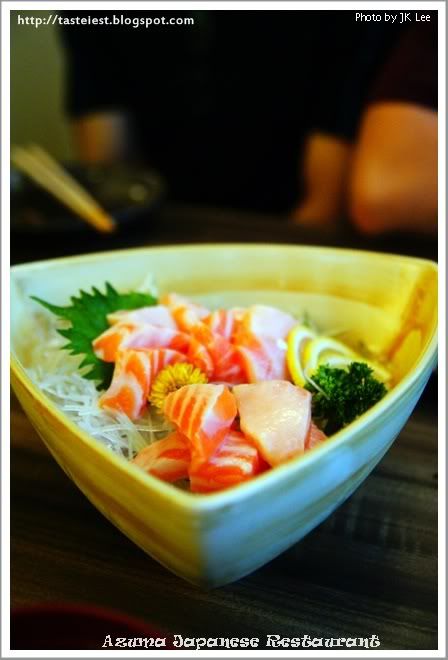 Another half of the Salmon Belly was use for grilled, it taste totally different with fresh Shashimi even though it still as tasty.
Grilled Salmon Belly is very oily in your mouth but the oily is different with pork or beed oily, Salmon Belly oily is very smooth and I really like it.

Tempura Prawn, Crunzy and perfect after deep into soup provided.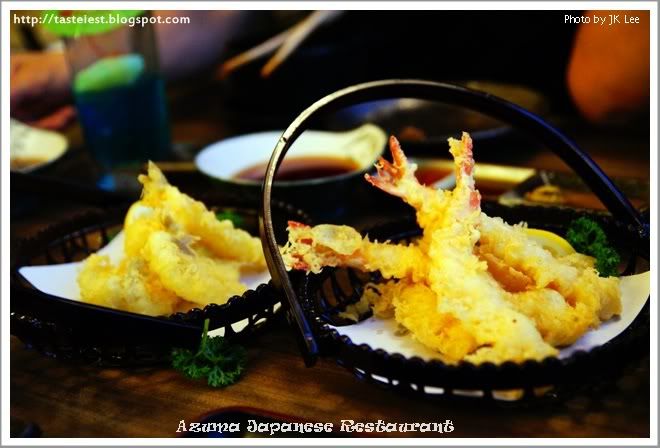 Unagi Kabayaki RM22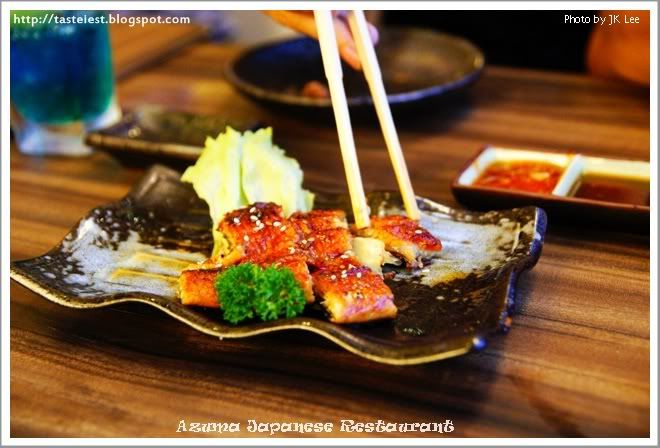 Gyu Amiyaki RM18.00, Slice Beef cook with ginger and sweet sauce top with sesame.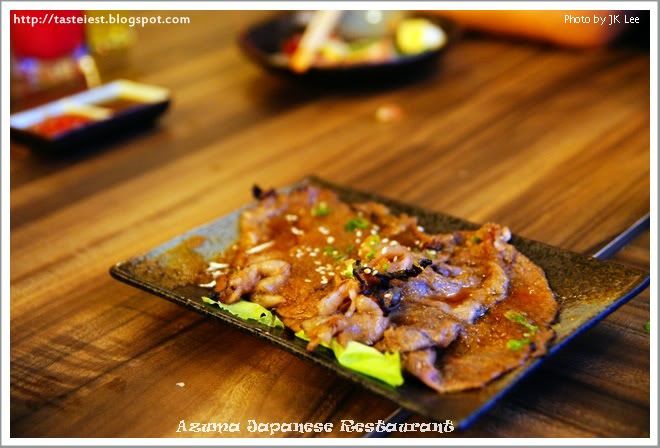 Unagi is a never miss dish from Japanese food, this Unagi dish is grilled and cook with vegetable. The soup is very tasty and sweet and the Unagi is d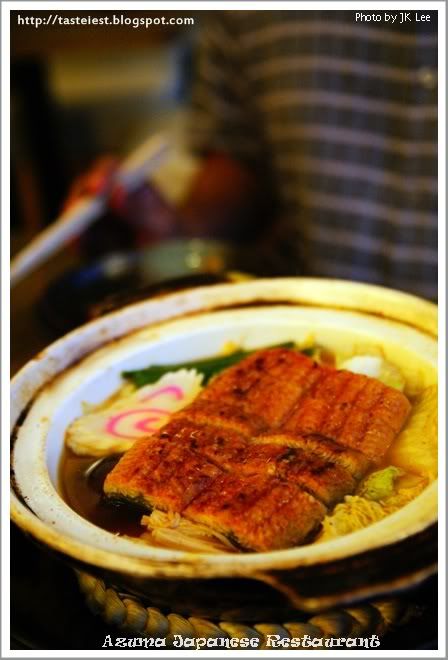 Set meal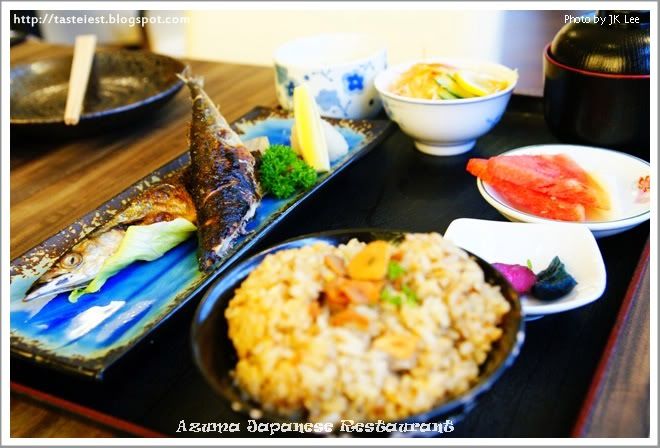 Pieces of Beef serve in sizzling plate.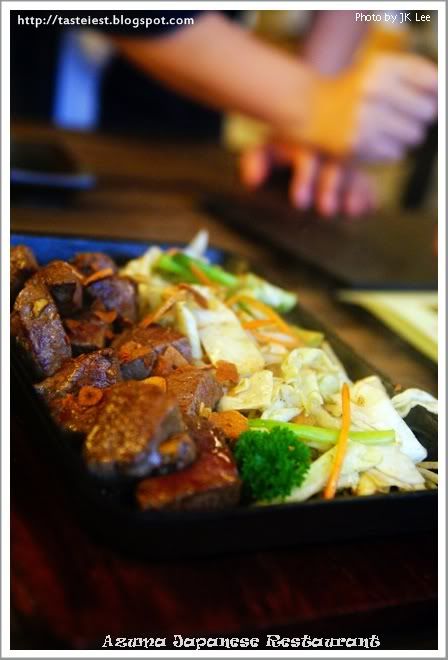 Green Tea Ice Cream, delicious!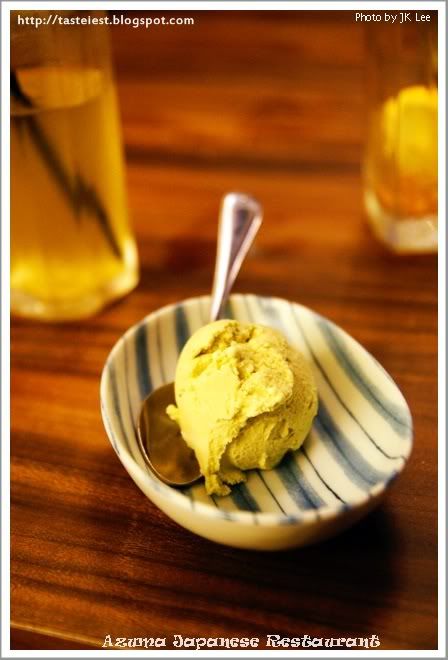 Overall Azuma Japanese Restaurant selling point is they provide fresh and delicious food but price is slightly higher.
Rating

AZUMA Japanese Restaurant
2f-87 Queensbay Mall, 100,
Persiaran Bayan Indah,
11900 Bayan Lepas, Penang
04-6413118
11am - 10.30pm