Rasa Lain is very famous in Ipoh and even popular after Axian visit, we have to call upfront for booking to ensure we got a table. It started to get crowded after 6.30PM and hot seafood like crab and prawn are finish fast.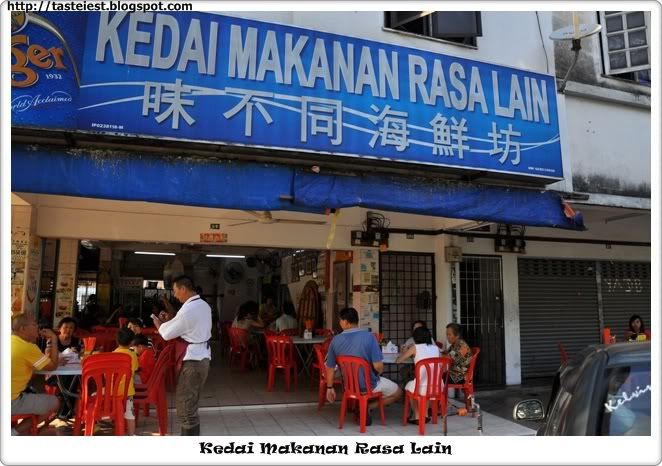 Nai Pat Vegetable RM10, The fried vegetable was fried in a delicious gravy and crunchy.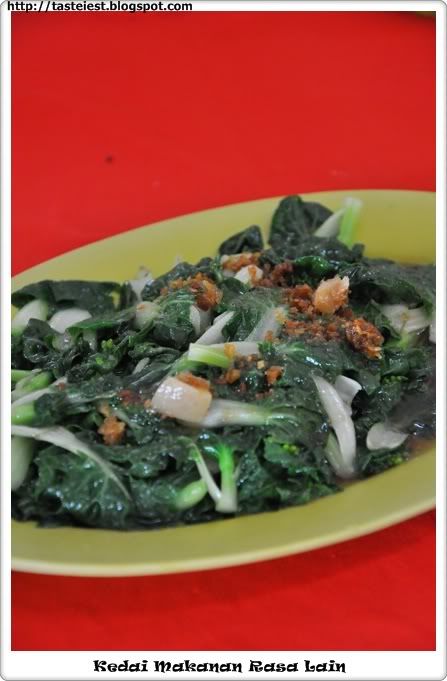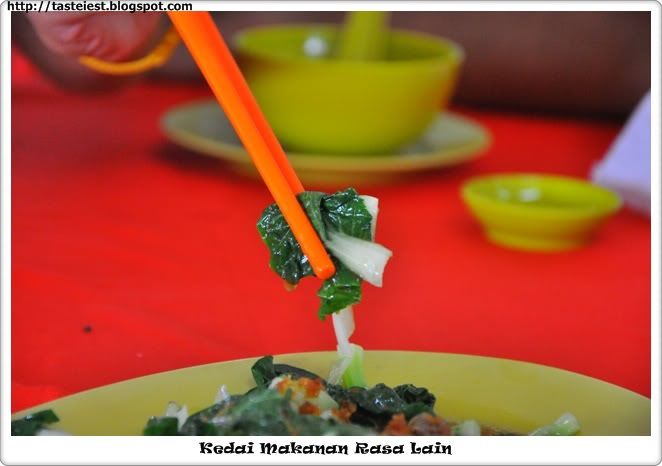 Fish Porridge RM66, it was cook with main ingredient of white pomfret. Look at the picture and you know how generous Rasa Lain to their customer.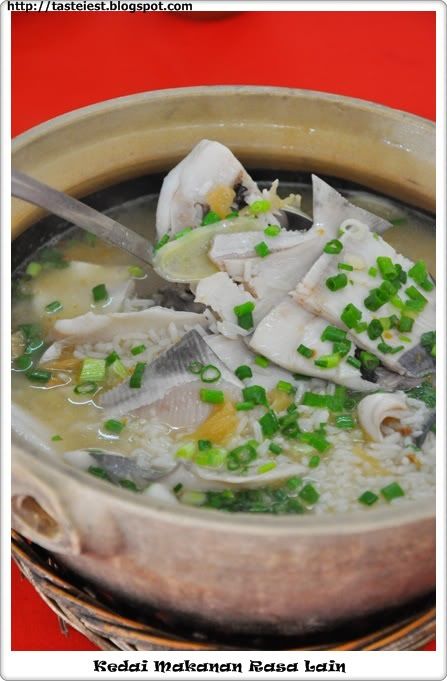 White Pomfret is very fresh and sweetness disolve into soup make the porridge so delicious. Amount of fish meat is so much that every bowl of porridge at least has 2 slice.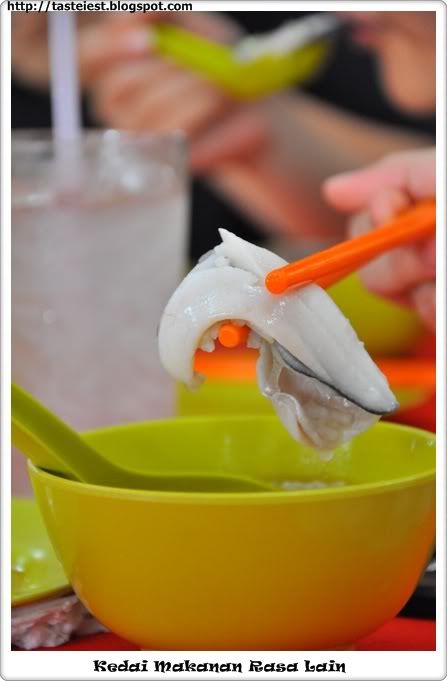 Fish Ball RM9, as big as ping pong ball. It really can bounce like ping pong ball but taste just normal.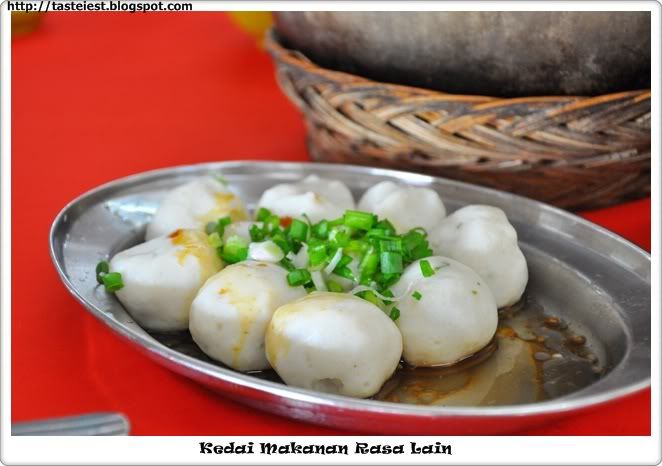 Cheese Prawn RM50, SUPERB! Sweet, Sour, Salty and Cheeses. Big fresh prawn cook with cheese in claypot, very juicy and delicious. It is best dipped into claypot cheese again after taken off the shell.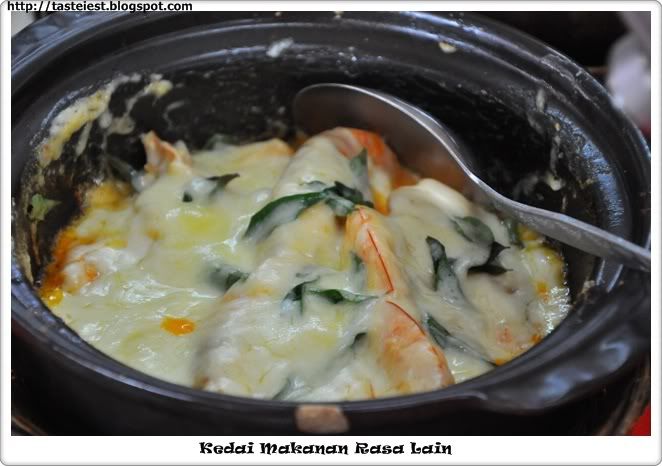 Look at it..Cheese…A lot of Cheese………I going to dream about it again tonight…!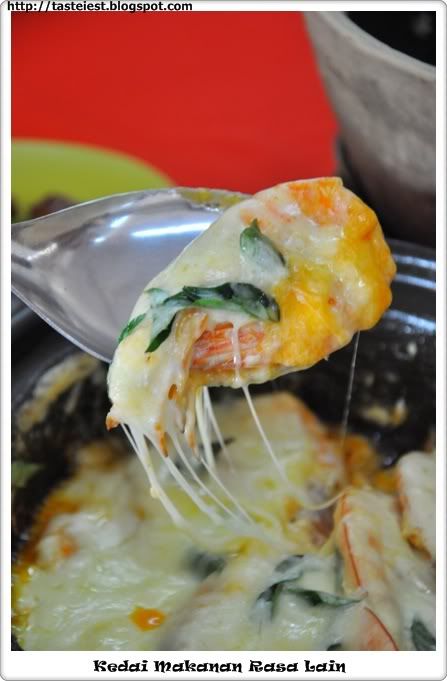 Jiang Gu (Pork)RM18, pork marinated with sweet sauce and deep fried. Tasty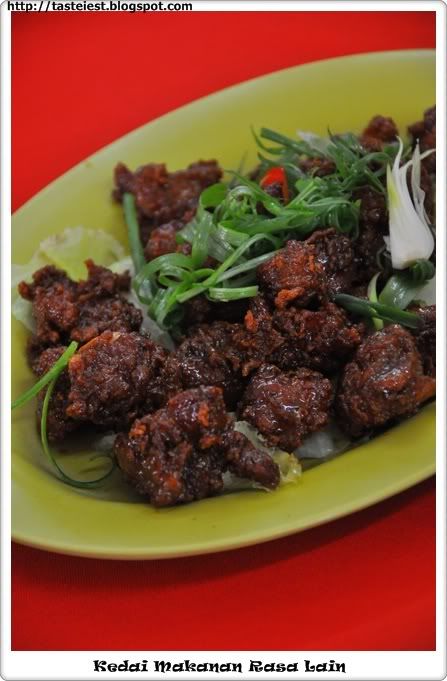 Asam Squid RM18, I not really like this dish but my Lovely like it very much, name said the flavor ~ASAM. Sour, Spicy and Sweet taste.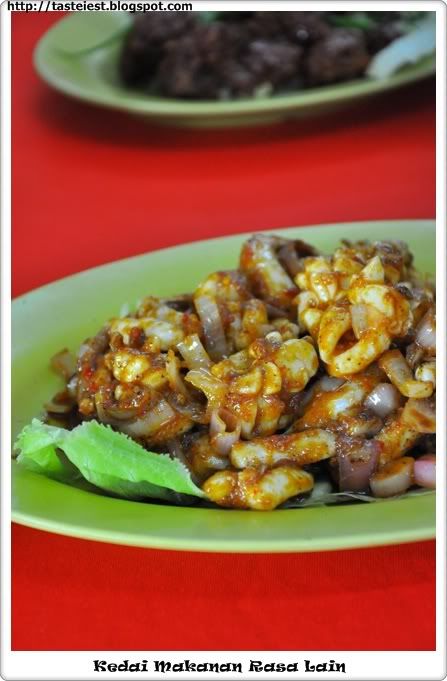 Pig Tail Braise Peanut RM22, a few of my friend never tried this before and personally myself ate pig tail before in Bah Kut The but not in standalone dish.
I like Pig Tail very much because the meat is very soft, cook with braise peanut make it even better.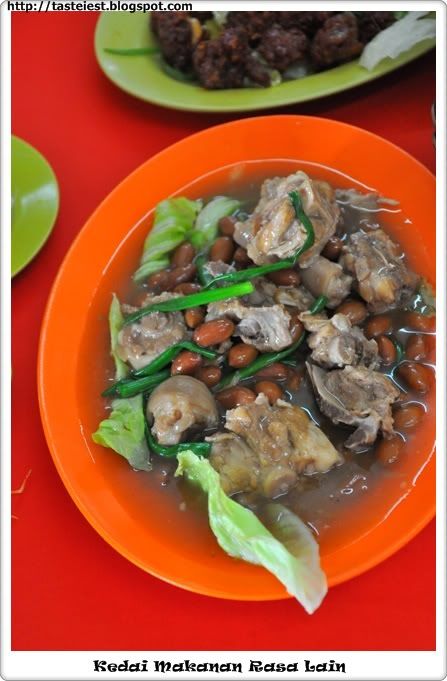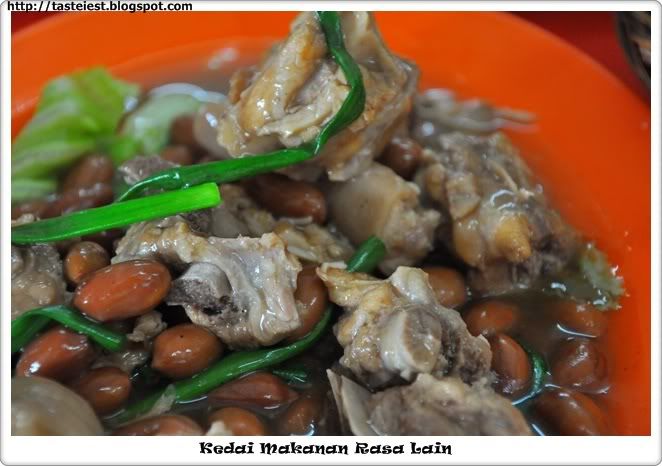 Their most recommended dish was the Tang Hun Crab RM54. Very generous amount of glass noodles given. Crab sweetness, pork lard and ham added taste to the Tang Hun and little bit of pepper make it even perfect. Size of the crabs is larger than usual and fresh.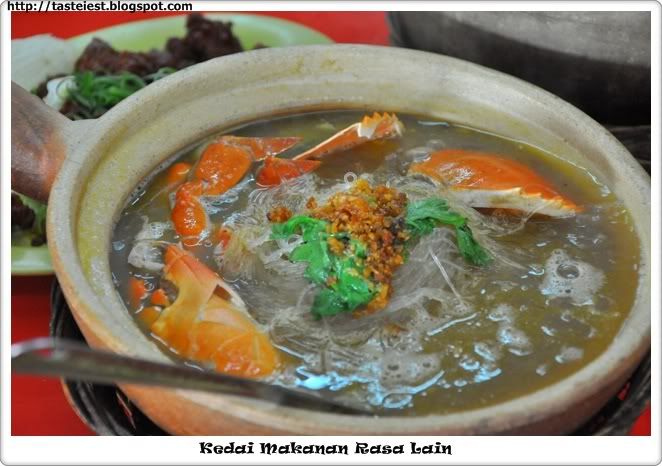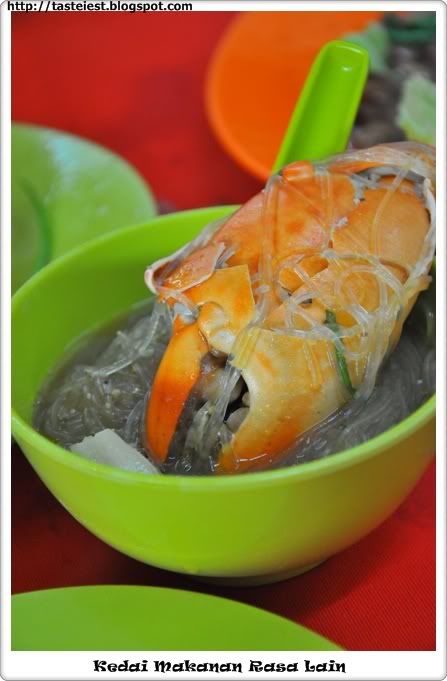 Menu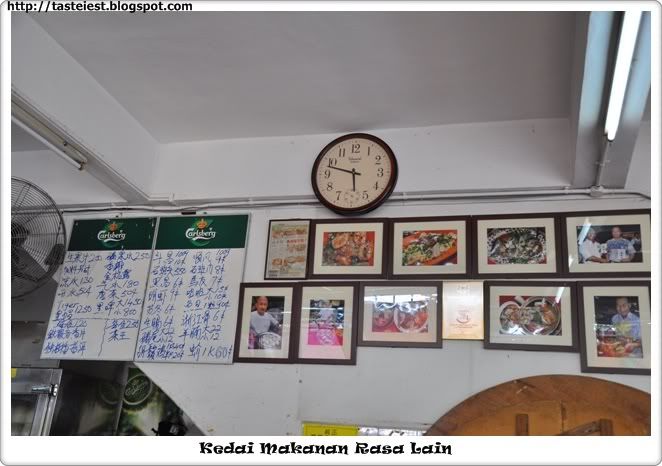 Receipt

Well, Rasa Lain deserve the best rating for their extraordinary food, MUST VISIT restaurant in Ipoh, Perak.
Rating

Kedai Makanan Rasa Lain 味不同海鲜坊
69, Psn Medan Bercham 2,
Pusat Bandar Baru Bercham,
31400 Ipoh, Perak.
Open: 5-10pm
Closed Weds
N4 38.359 E101 08.093