Chef's Delight Western Food is highly recommended by my friend hence we took the 2 hour lunch time to drive so far just to try it out.
Chef's Delight Western Food located inside Sin Hup Aun Kopitiam which located just next to Pulau Tikus market.
Very easy to get parking as big parking lot just opposite, but hard to get table in kopitiam as it very pack with people and hawker stall.



Chef's Delight Western Food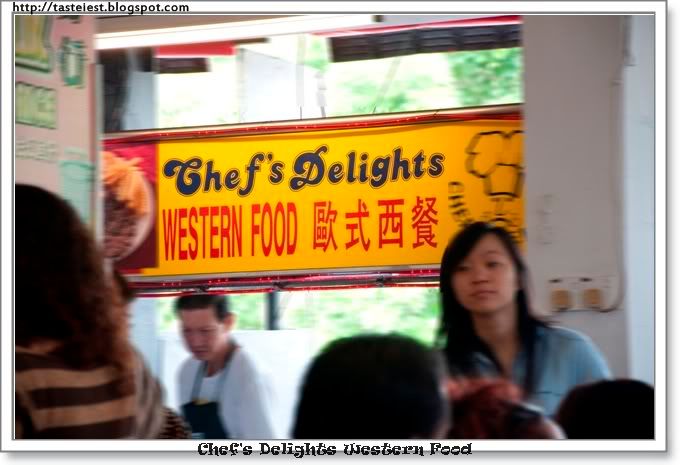 Chefs' Delight Menu, overall the price is reasonable.

While waiting for the chef to prepared our food, fill my stomach with Curry Puff RM1.50.

Full of potato and a small piece of chicken meat, a little bit of spicy and sweet.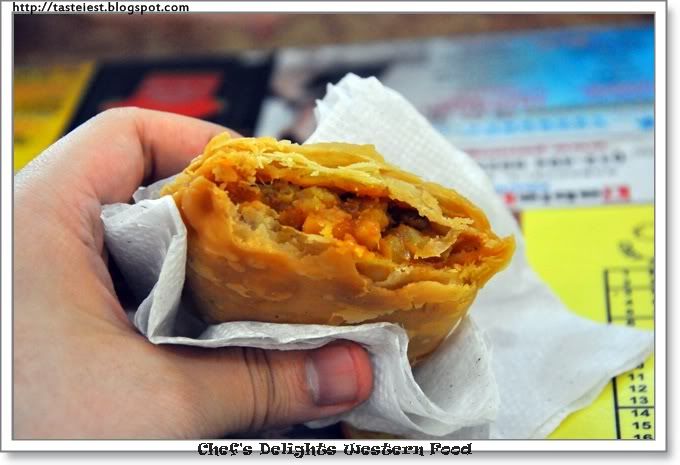 My Chicken Gordon Blue RM8.50, a piece of drumstick with cheese and ham inside, fries and small portion of salad.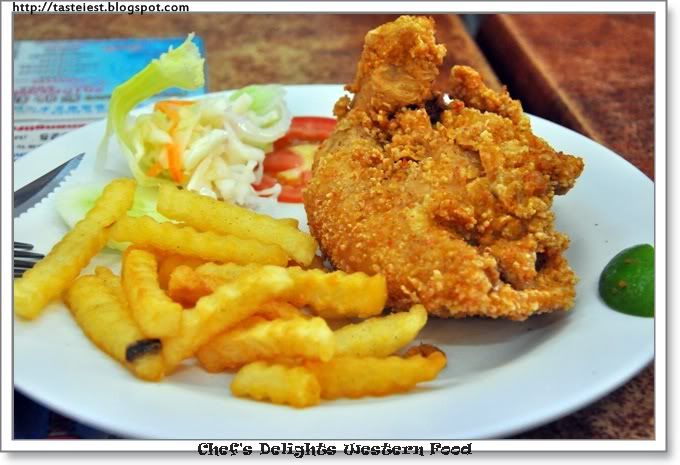 The pieces of ham inside taste like sausage to me, anyhow Chef is generous as you can see the thickness of ham and amount of cheese inside chicken drumstick.
Drumstick is tender with the right amount of flour fried to golden color, it is very delicious.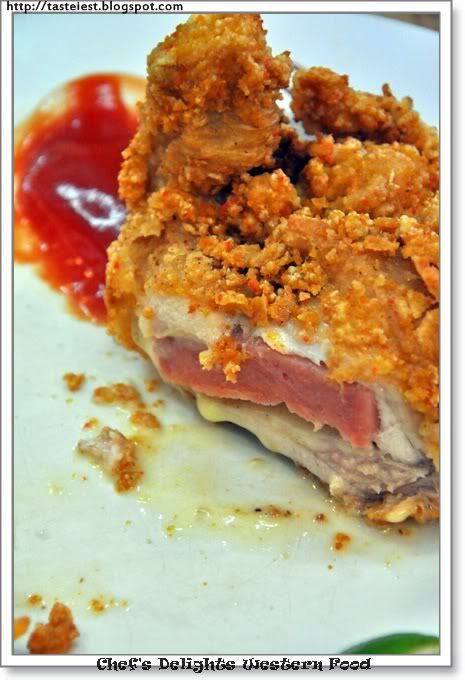 Chief Chicken Special RM6.50, Chicken meat cut into pieces with some sauce, salad and fries. According to my friend is just normal nothing to shout about.

Chicken Chop, nothing special.

Overall, my Chicken Gordon Blue is good but not for my friend order. Next visit going to try Port Gordon Blue, it look to be interesting.
Chef's Delights Western Food
Sin Hup Aun Kopitiam
Pulau Tikus
N5 25.794 E100 18.741
Lunch only