Very old Kaoy Teow Soup Stall located in town, from my parent generation, which is at least 25 years back. Koay Teow Soup Stall previously located in opposite café shop but they migrated to Fook Cheow Café few years back.
It not that hard to find car park, as both road side can be park.

Clean table and utensils.

Chef busy preparing Kaoy Teow Soup

Wait less than 5minute and Koay Teow Soup served. The soup very delicious with homemade fish ball. If you are not into organ part, remember to request not to put as they put quite a lot of it.
Koay Teow is very smooth. Ordered big and it cost only RM3.20. reasonable price.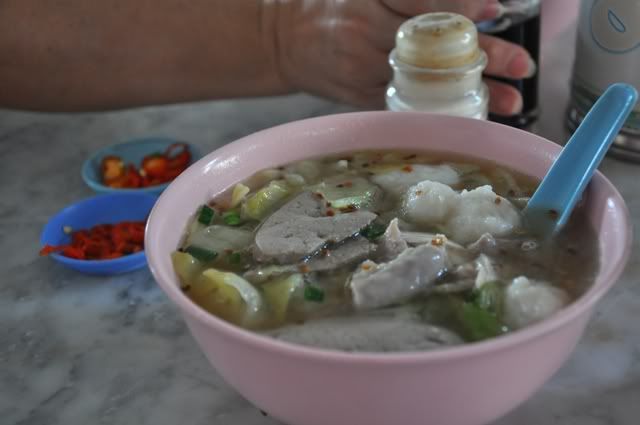 Fook Cheow Cafe Koay Teow Soup
N5 25.283 E100 19.715 (Near to Masjid Jalan Hatin)
8AM – 12PM