I read some good review about this restaurant Gertak Sanggul Fishing Stage in forum and feel like giving it a visit.
It was quite far away, which located further up from Air Port. Before the restaurant you will pass by Hao You Teluk Kumbar Seafood Restaurant which I going to share soon.
Narrow road and it was quite dangerous I would say it as not much car pass by.
Try to be at the shop sharp 6PM so that you can finish earlier and get back early to avoid driving in the dark especially girl who drive alone.
Gertak Sanggul Fishing Stage as the name said, it was a fishing pond with certain fees you can bring your own rod for fishing.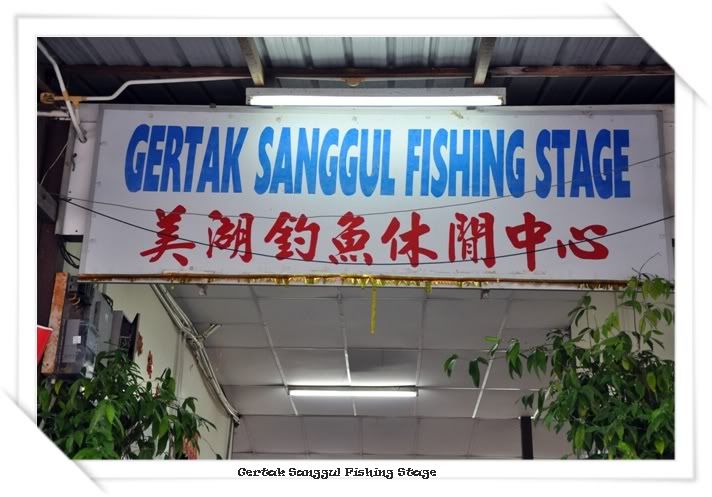 Found this under table, as expected you going to be dinner for mosquito. Actually it was not so bad.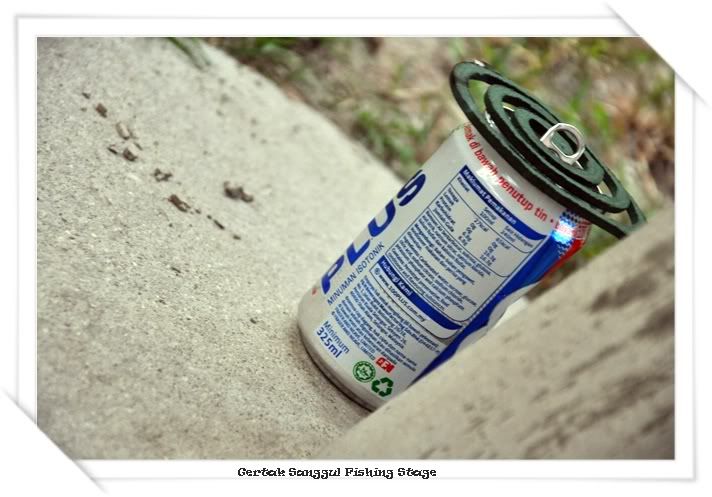 We reach around 7PM and it was full house, total around 10 tables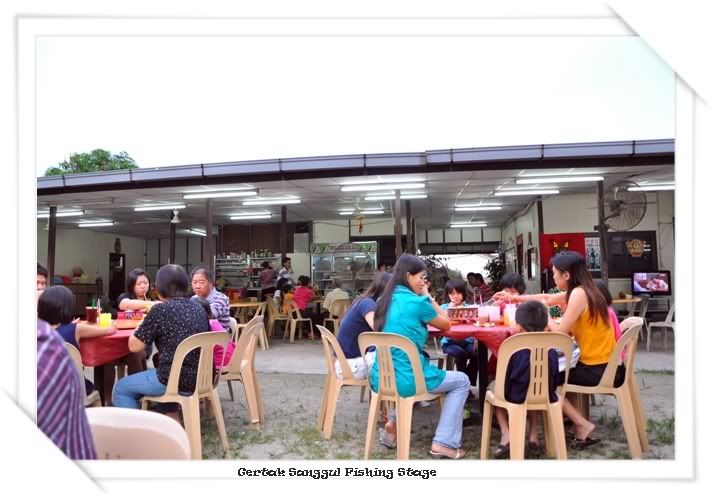 Drink we ordered, YiBi and GengGeng.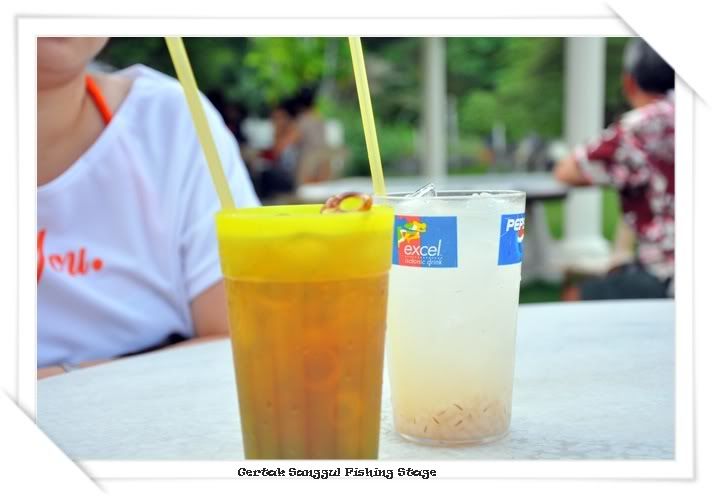 My parent order a bowl of tea.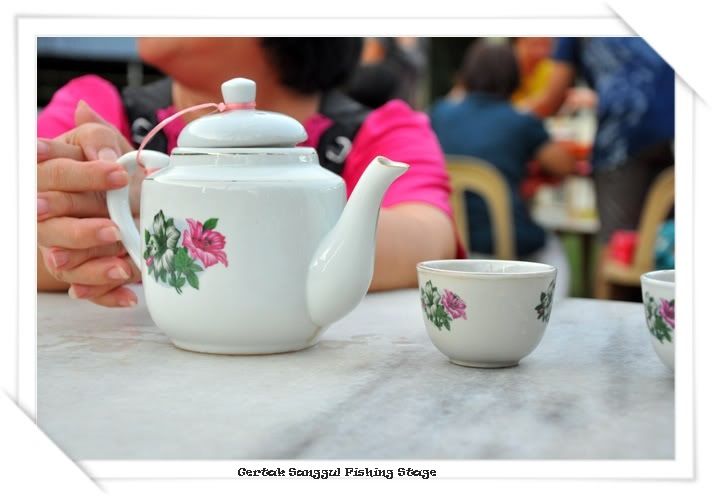 After drink served, it was a long long long wait. We are waiting for around 1 hour for the first dish to be served.
Better get yourself some snack before going as they really cook very slow.
Start to venture around the fishing pond.
Nice view where you just sit beside the fishing pond to enjoy your dinner.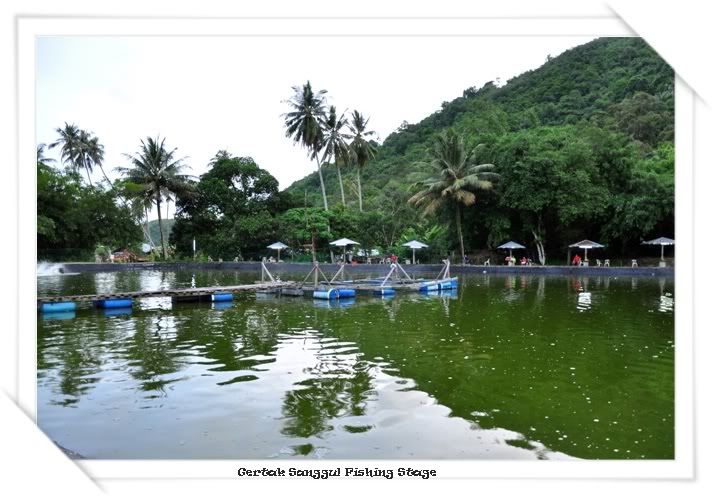 One of the small pond which is not for fishing for sure. A lot of fishes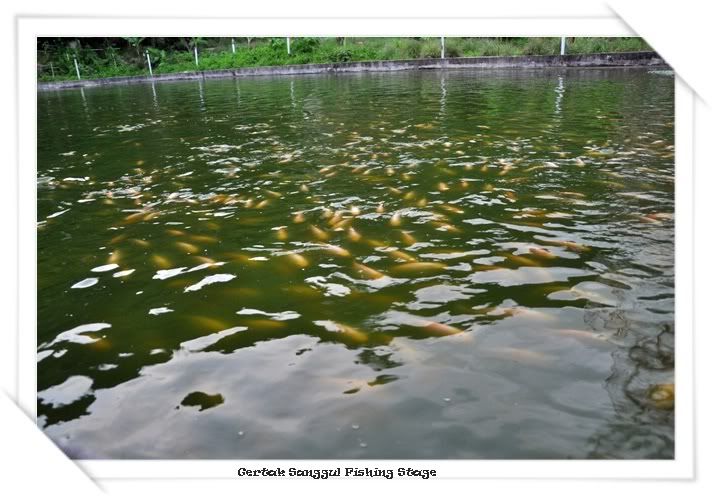 Close up, suppose to be "Fei Zou Yu(非洲鱼)".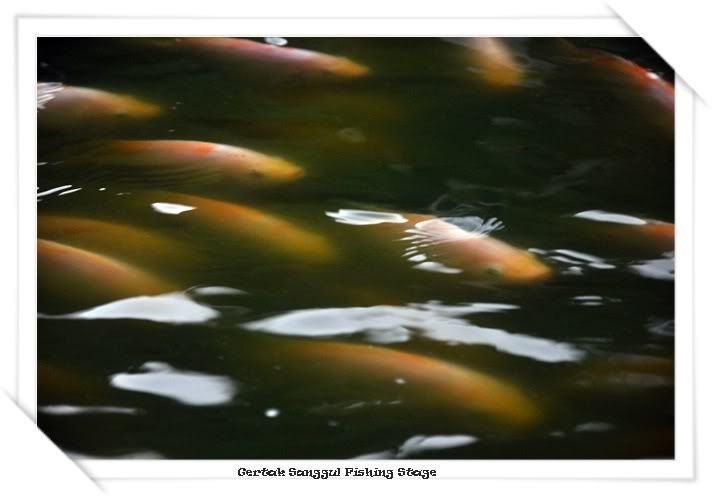 Rest area for "fishing-man".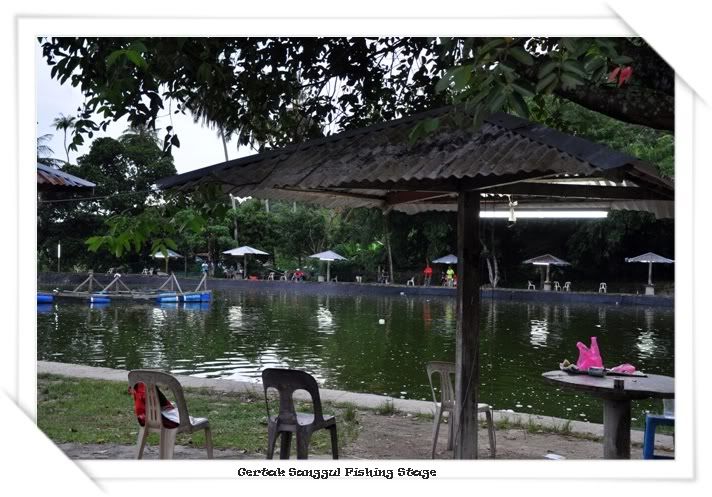 Nice spot for photography, coconut tree, pond, reflection…..wuuu!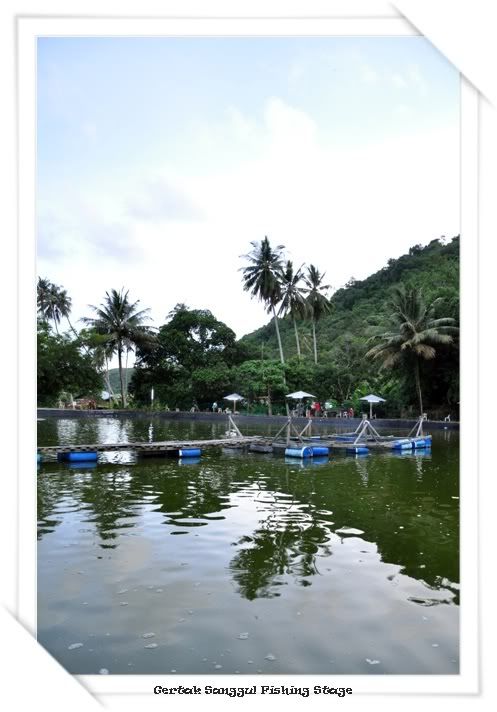 Finally, our first dish served. It was "Sizzling Prawn(铁板虾)". RM20
Very good, and the amount of prawn is way out of our expectation, at least 15 but the size is a bit small.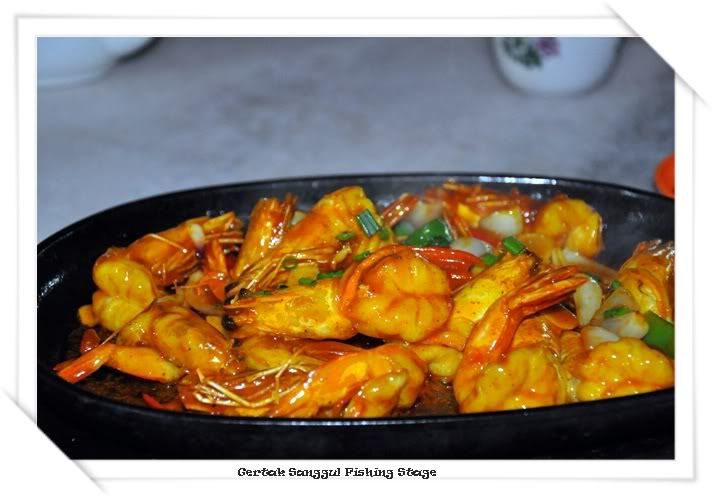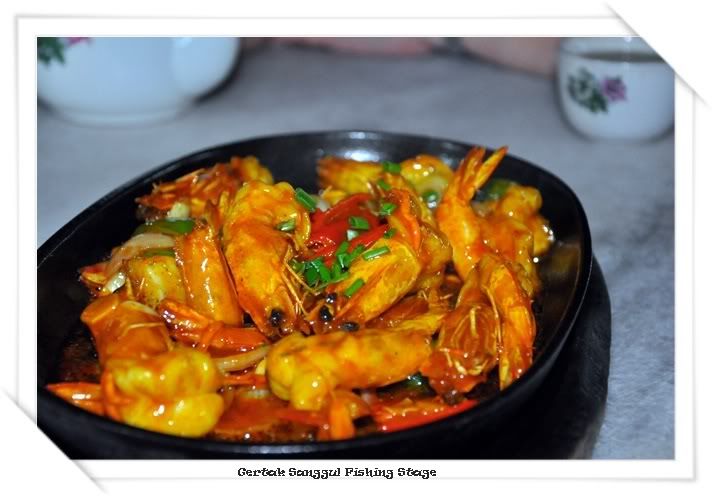 Rate: *** *** ** /10
Next is "Ma La clay pot Chicken (麻辣沙褒鸡)" RM10, suppose to be very spicy according to it name, but it actually not spicy at all and all chicken meat use is either drumstick or thigh.
Very tender and soft, not spicy instead salty and just nice.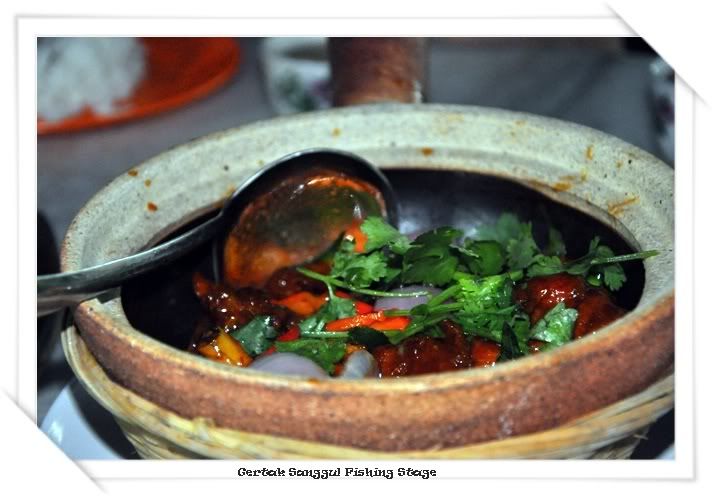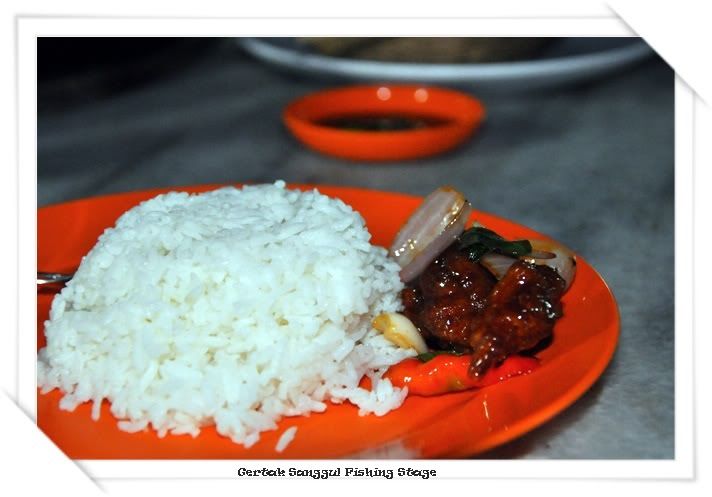 Rate: *** *** */10
"Steamed Red Snapper Thai Source" RM28, the source is actually very good. Sour and very good to eat with rice but the fish meat is not nice.
It will be good if we take "Piak Kia"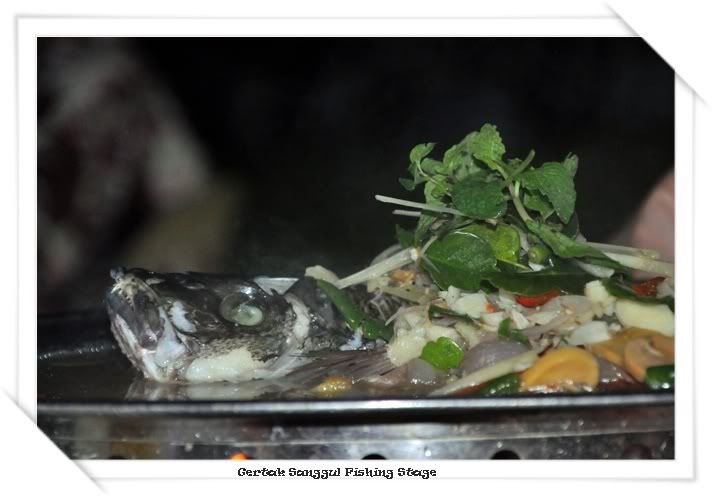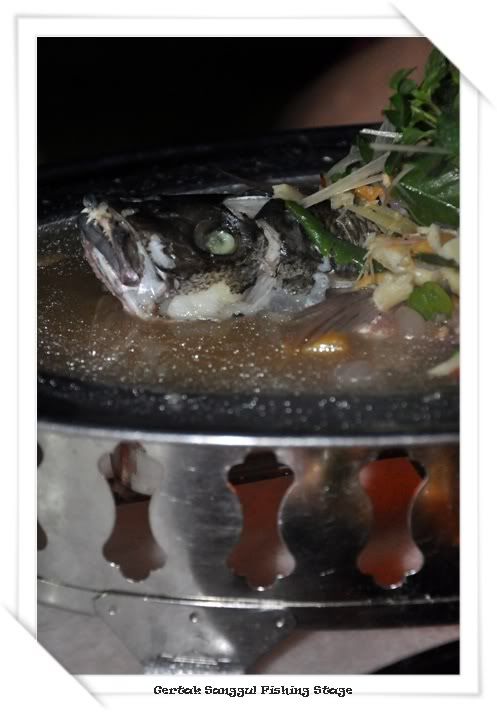 Rate: *** */10
Vege for healthy life "Kai Lan Cha Chap"RM8. Cook just nice.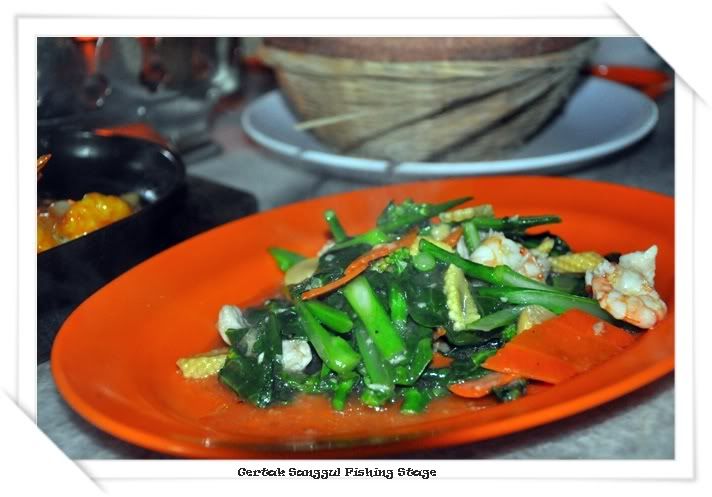 Last dish serve, "Salty Egg Crab"RM36. A lot people recommended this dish, I would say it a right choice to order this.
The crab is SUPER fresh, and the salty egg make the crab even flavor and tasty. We order 2.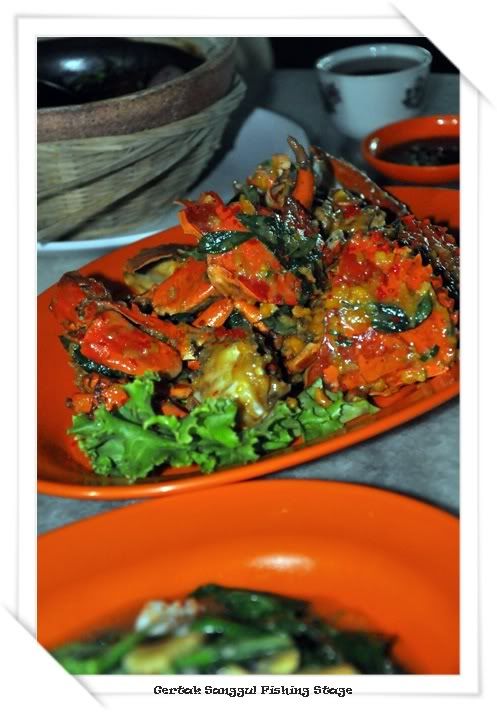 Rate: *** *** ***/10
Overall satisfied with the foods except the fish. The price is quite reasonable.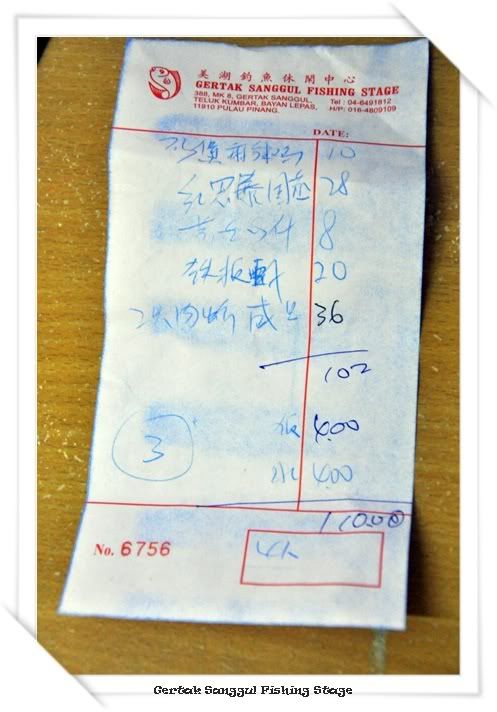 Reminder, drive safely and try to be there at 6PM to avoid driving back in the dark.
Gertak Sanggul Fishing Stage
N5 16.968 E100 11.478
6PM – 12PM