No Signboard Seafood established since 1981, well known seafood restaurant in Singapore, Macau and Jakarta.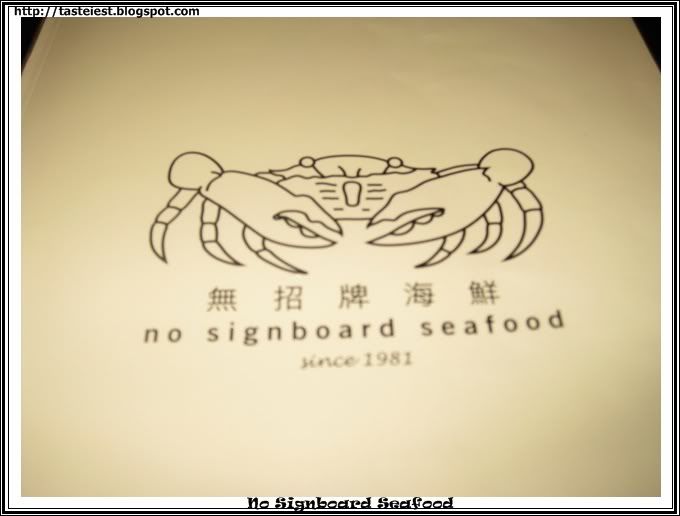 No Signboard Seafood shows the granduer of the imperial palace, dragon decaration on one of the pillar, guess is for feng sui.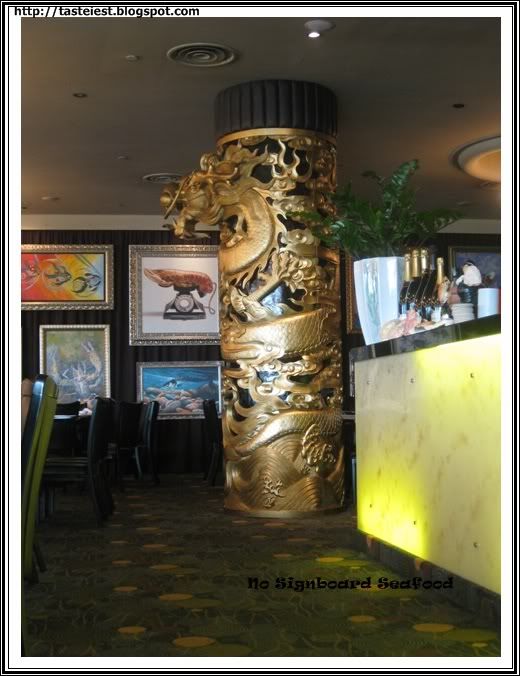 Peanuts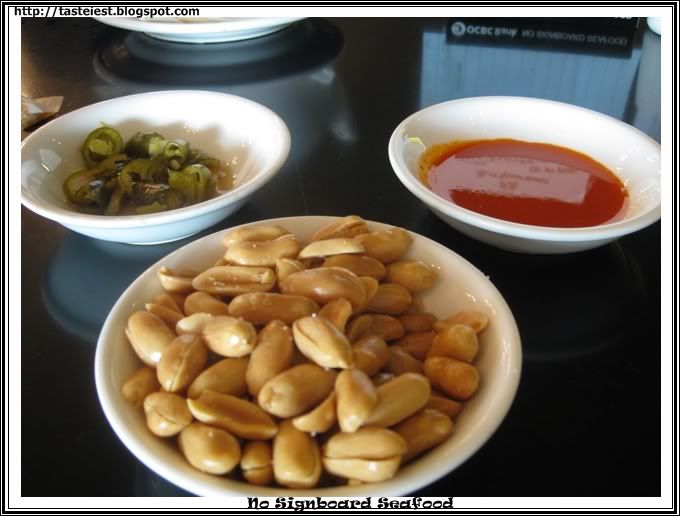 Sri Lanka Crab is on seasonal price, and this is what we order.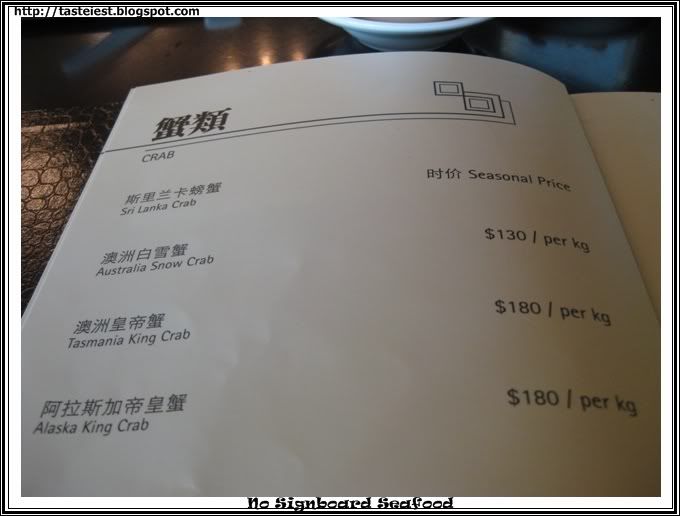 Stir Fried Vegetable $10, crunchy and healthy.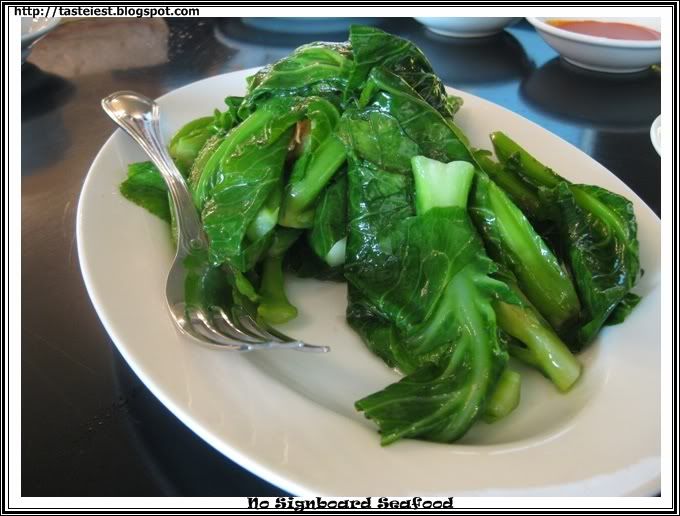 Homemade Beancurb $15, mince pork on top of deep fried beancurb.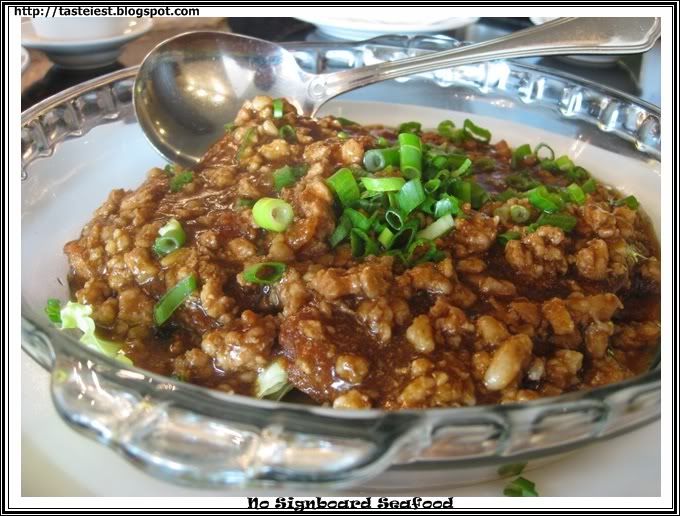 Deed Fried Butter Chicken $20, crispy and crunchy while chicken meat is juicy.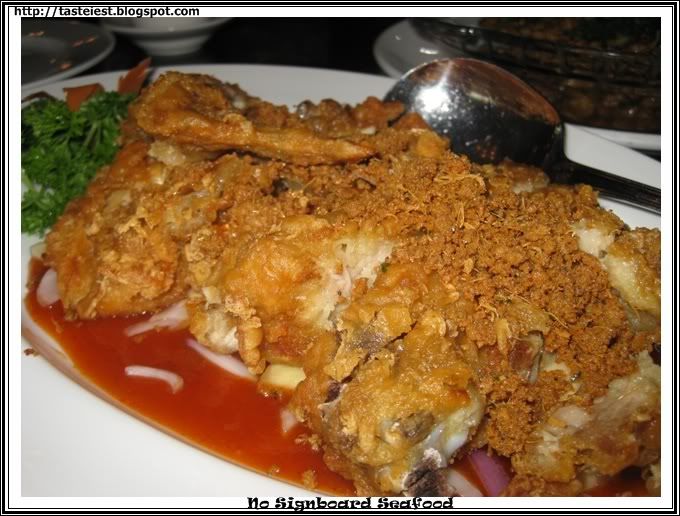 Chilli Crab $46, high on my priority to taste this famous dish in Singapore. First taste of the gravy, I was surprise by the sweet and spicy taste with the huge crab, sweetness and freshness was just right. Must TRY.

This is not Snow Crab or Alaska Crab instead it just normal crab but big in size. Huge crab craw, even bigger than my lovely fist.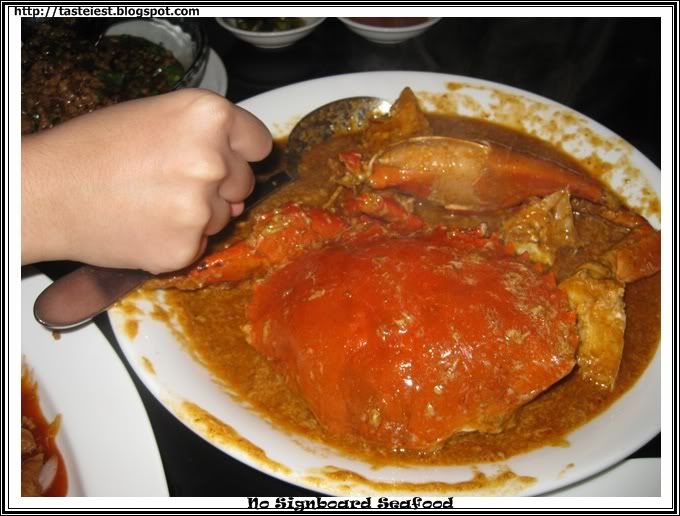 Mango Sago $8, pure mango blended without adding any water or sugar. Small pieces of manggo and sago was added to enrich it tastiness. Recommended.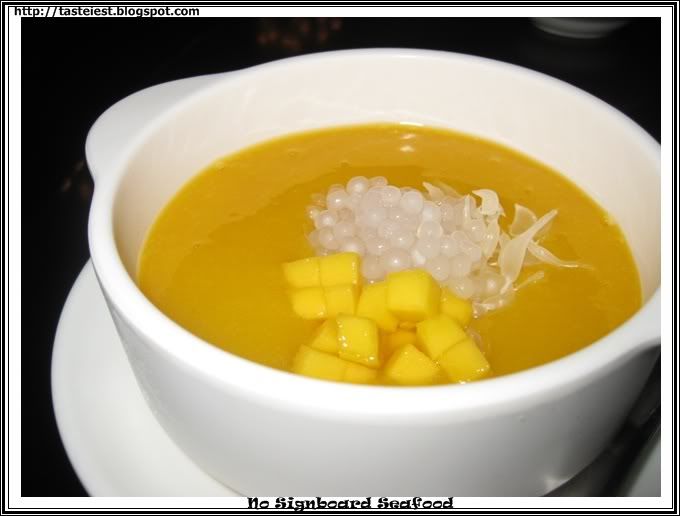 Overall, this is another sweet memory we had in Singapore, definetely a 5 star dinning experience.
Price shown above in Singapore Dollar.

No Signboard Seafood
#03-02, 1 HarbourFront Centre Walk S(098585), VivoCity
Tel: 6376 9959
http://www.nosignboardseafood.com/
N1 15.807 E103 49.341

View No Signboard Seafood in a larger map