We have a group of 10 persons who going for company "stomach buildup" session in Golden Triangle Restaurant, Queensbay Mall, Penang.
Golden Triangle Restaurant serve a la carte normally but they have promotion for buffet dinner which cost RM54+, Total up around RM60/pax.
Special menu for buffet dinner, which more or less the same as a la carte menu.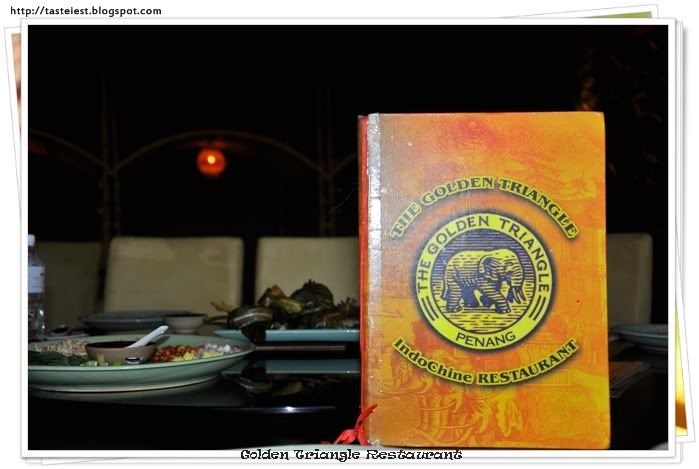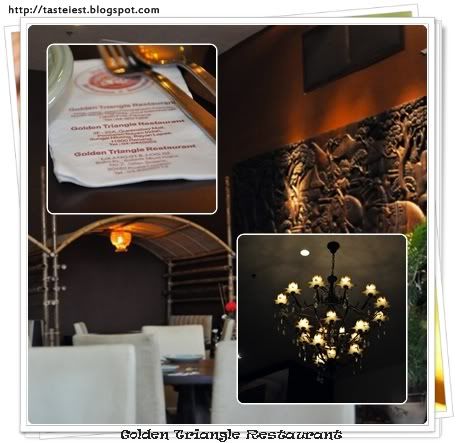 They have branch in Juru Auto City and KL as well.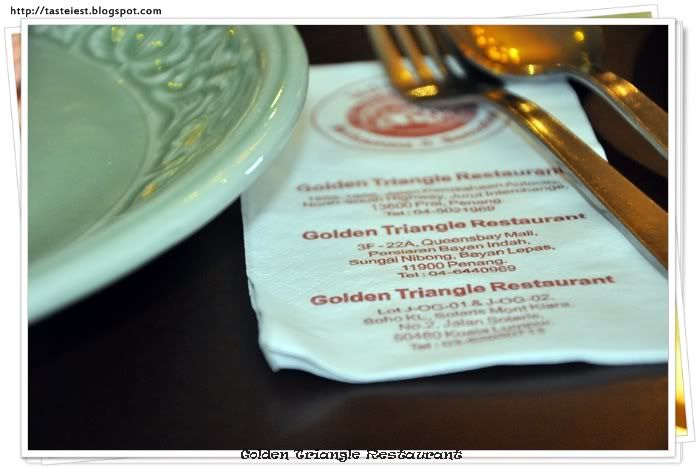 Healthy appetizer, mix of nut, dry prawn, ginger…etc together with honey. Not nice as I don't like the leave.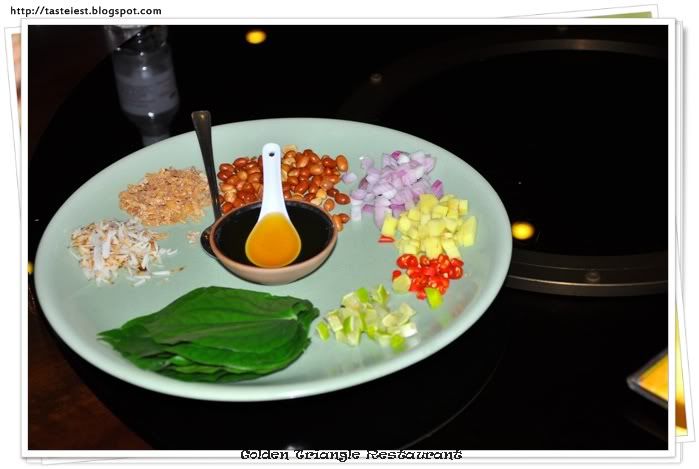 Even worst is the lemon with skin, how to eat?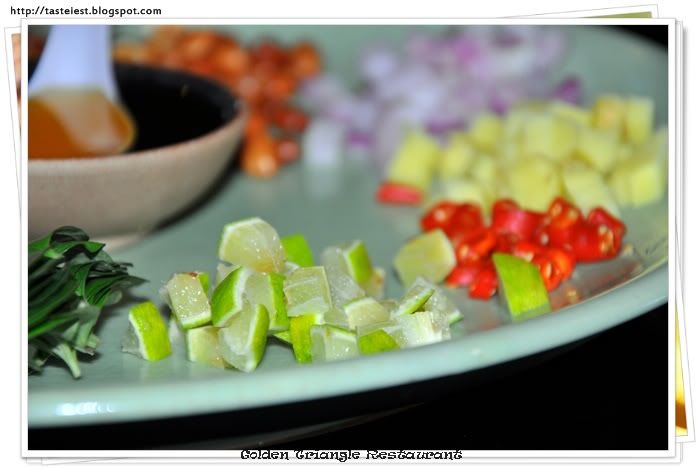 Pandan Chicken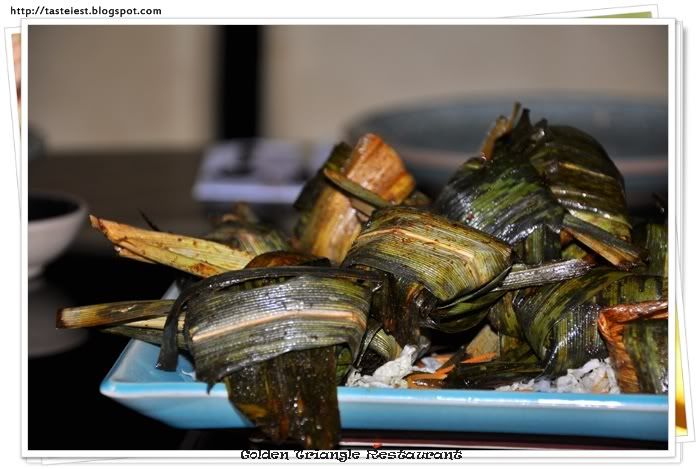 You can order any drink in the menu, fruit juice, coffee, tea..etc. Quite a number of choices and most important it is pure juice.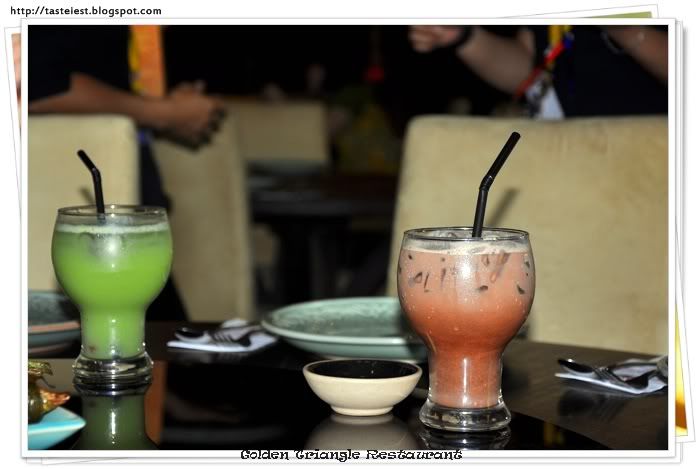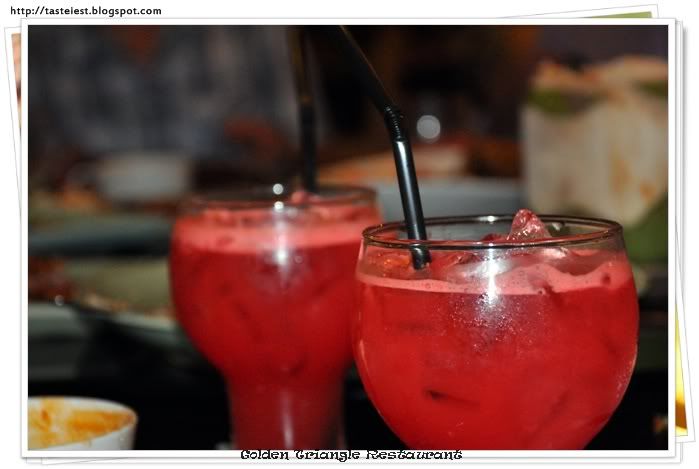 Fried Rice, even fried rice also come with big prawn.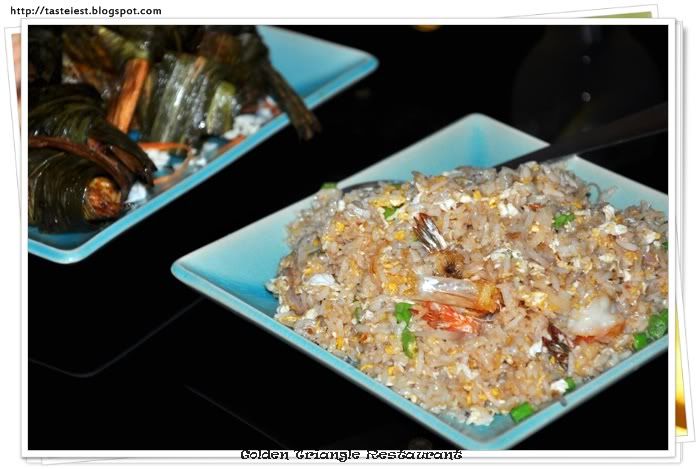 Tom Yam Soup, the color tell this hot and sour soup is simply awesome. Would be good if you take with steamed rice.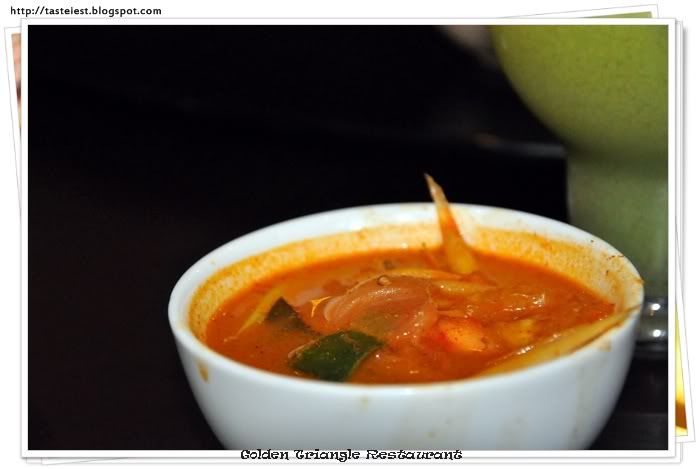 Choo Chee Fish, Deep fried fish topping with Thai Chili Paste. This is a must try dish, you can even consume the small fish bone.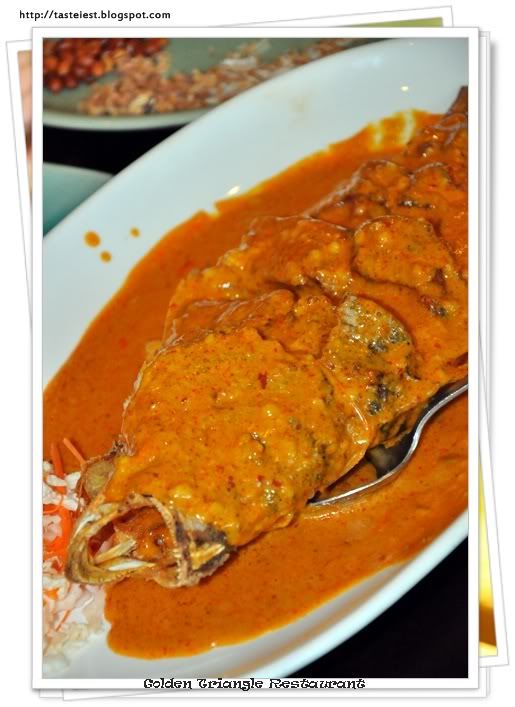 Kai Lan with Salted Fish

Vietnamese Spring Roll, special which I never try before. Some chop meat in between.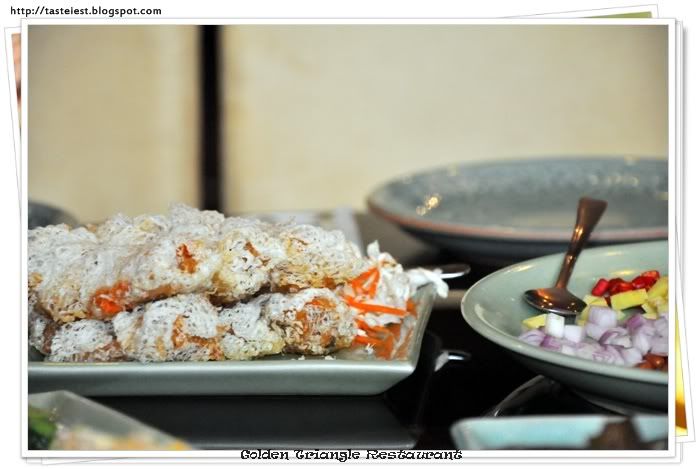 Seafood Otak-Otak in Fresh Coconut and Seafood Otak-Otak in Aluminum Foil. Both dishes actually is the same just different way of presentation.
Otak-Otak come with squid, fish meat, prawn..etc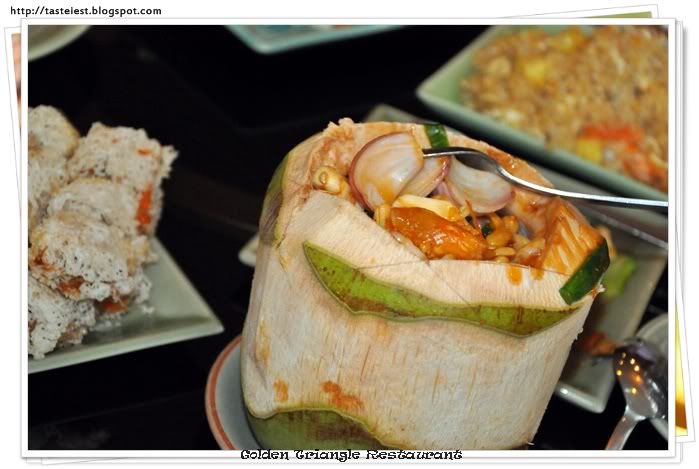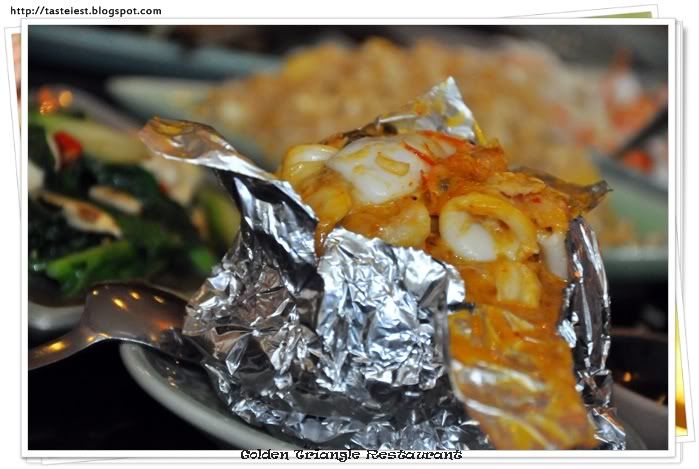 Squid with sweet and sour source.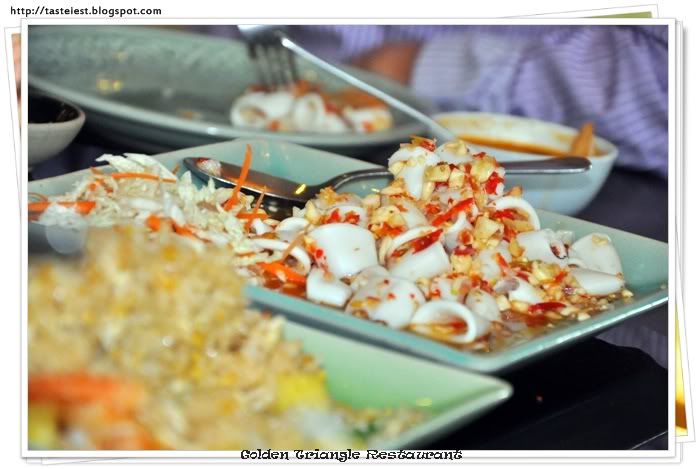 Claypot Tang Hoon Prawn, Tang Hoon is overcook and not so nice.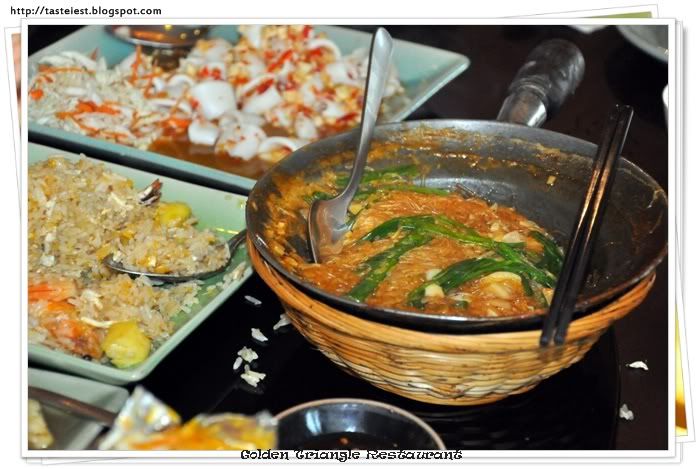 Deep Fried Soft Shell Crab, a little oily but nice.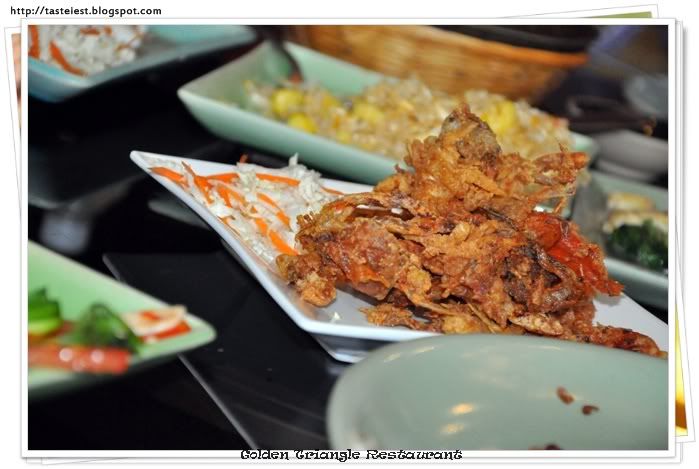 Jelly Fish Kerabu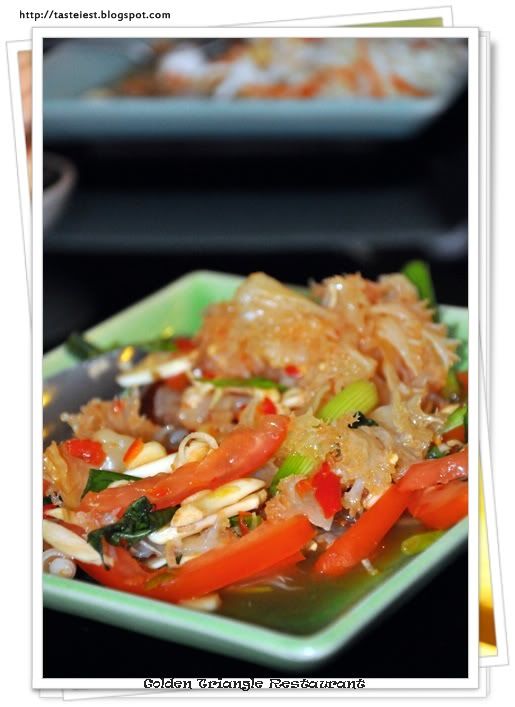 Sweet and Sour Prawn, fresh prawn serve with sweet and sour sauce make the prawn even more flavor. The prawn as big as spoon size.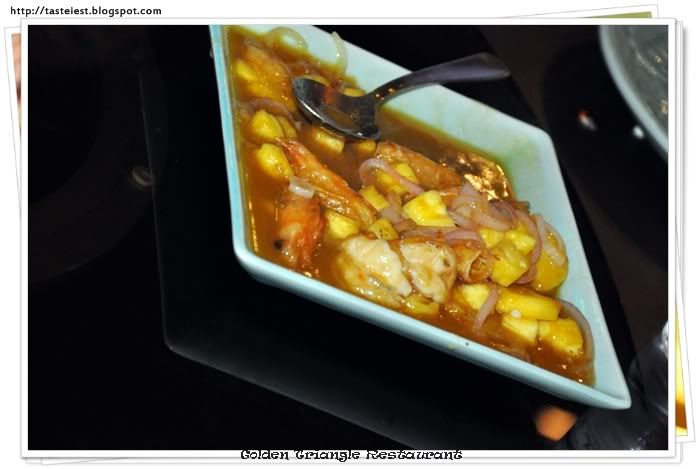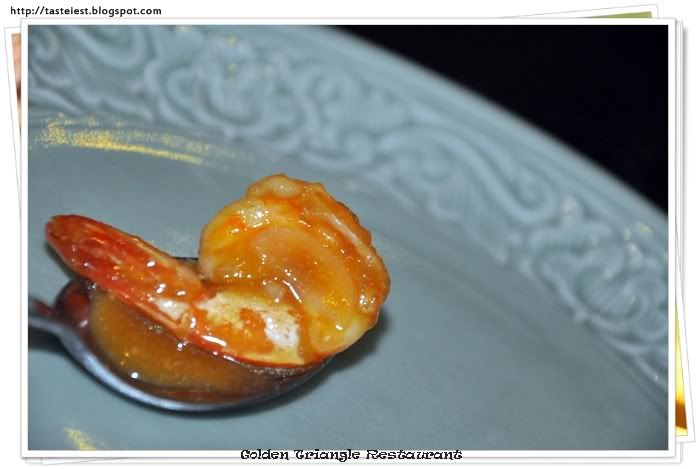 Chicken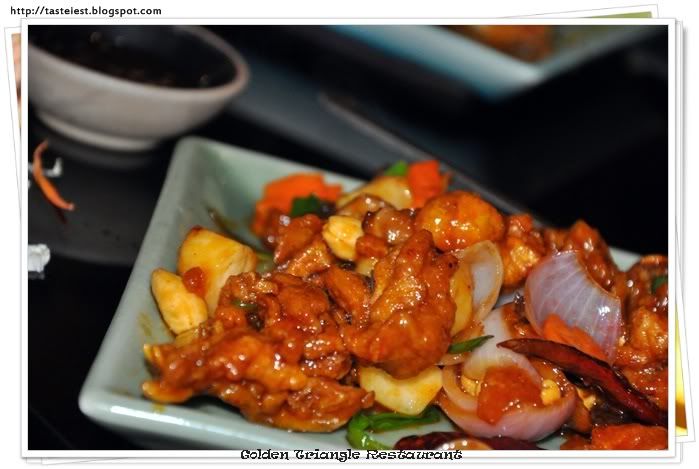 Deep Fried Spicy Soft Shell Crab, with a little bit of spicy source make the soft shell crab even more tasty. Don't assume it to be very dry.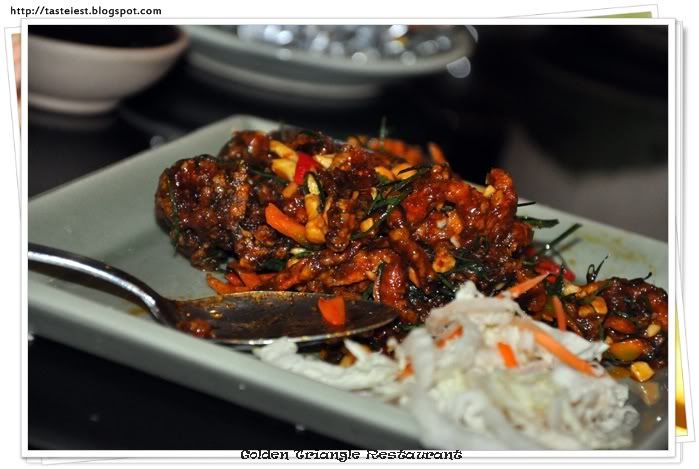 Three-Flavored Fish, deep fried fish with sweet, sour and spicy source.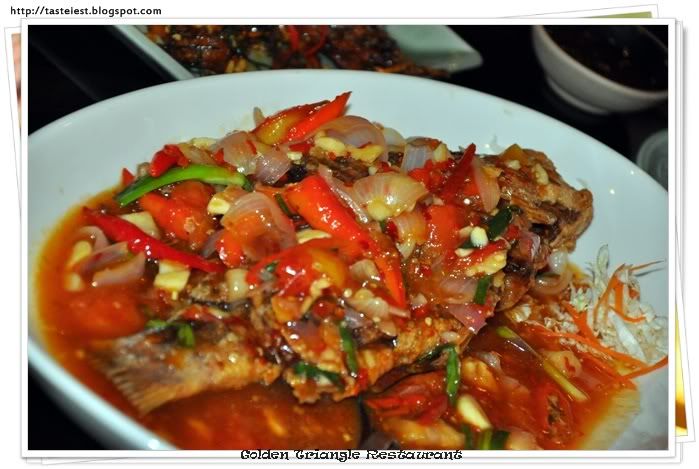 Muscle with Chili.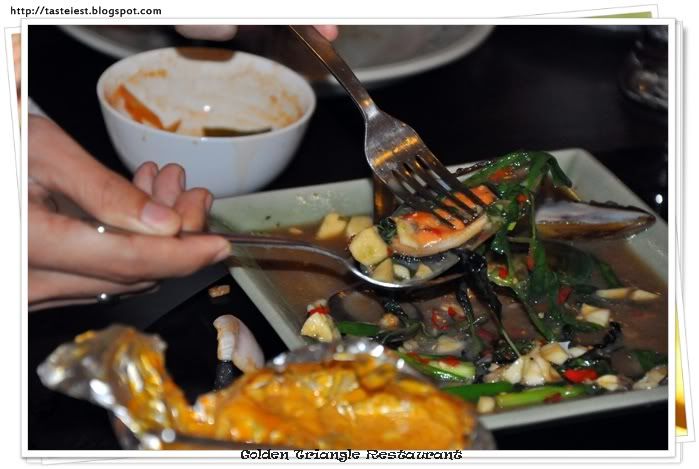 Thai-Styled Steamed Fish, fish is fresh and the soup is just good. A little bit of sour and spicy.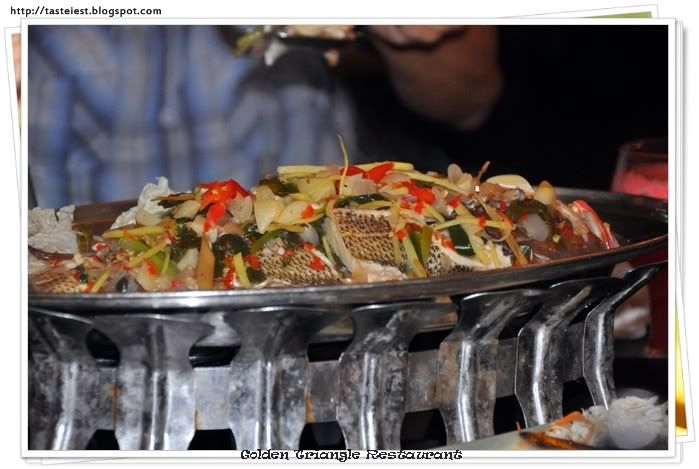 Egg Plant with Basil Leave Minced Chicken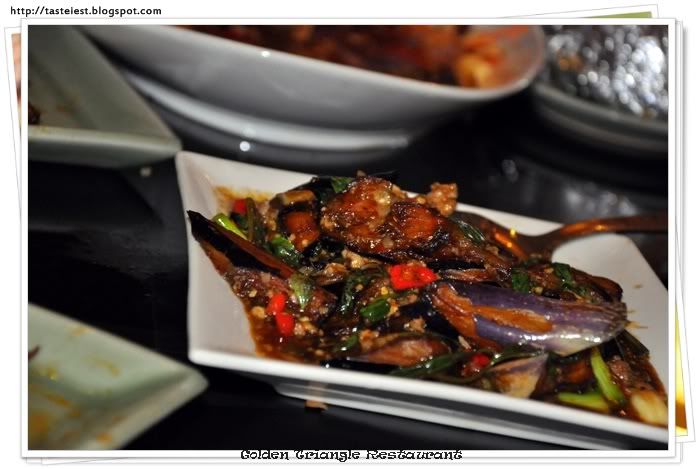 Sotong in Spicy Thai Source, squid is very "Q" but not really like the source.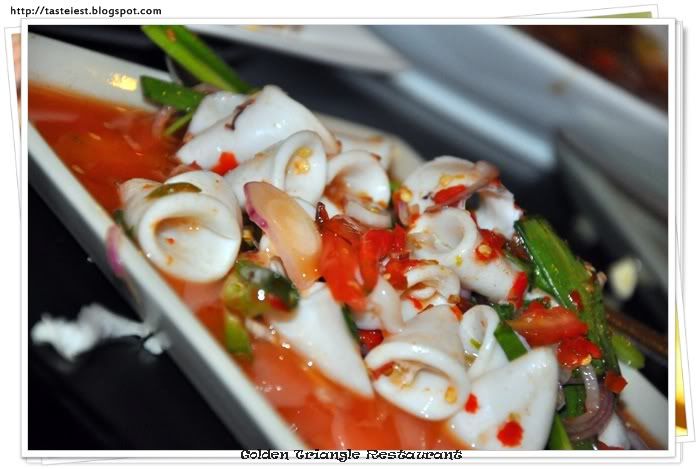 Tempura Sotong,. Very crunchy deep fried squid.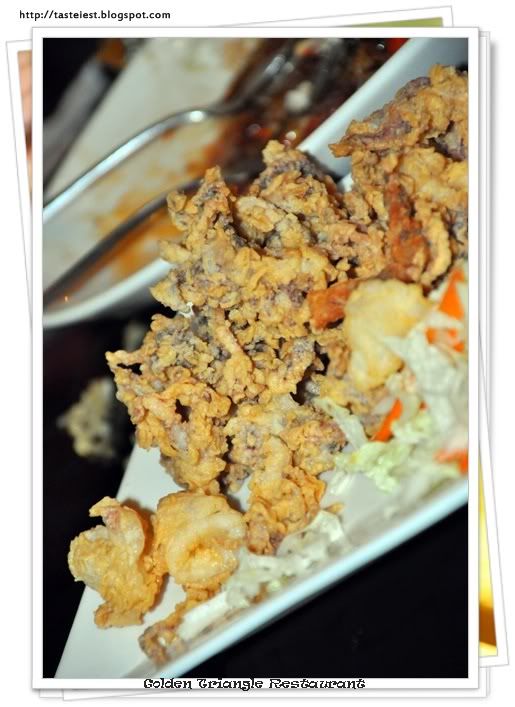 Desert time, Thap Thim Krop and Coconut Jelly. Both is not too sweet and I like the Thap Thim Krop so much.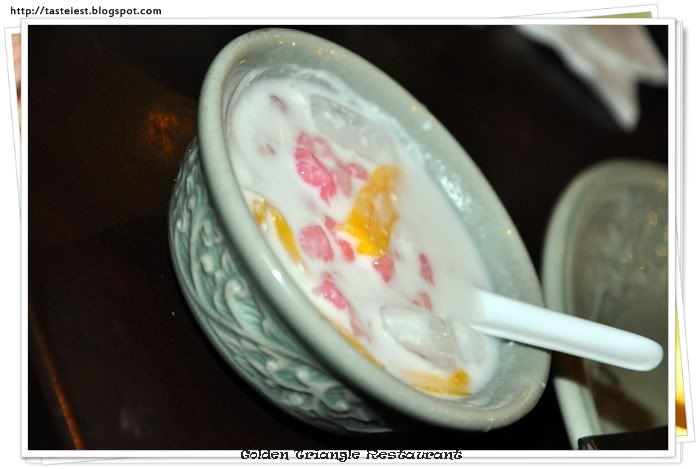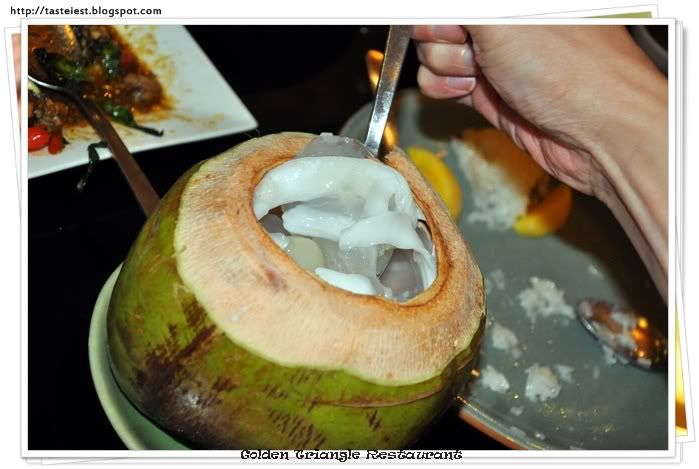 Golden Triangle Restaurant
3F-22A, Queensbay Mall,
Persiaran Bayan Indah,
Sungai Nibong, Bayan Lepas,
11900 Penang
Tel: 04-6440969
N5 20.077 E100 18.402
http://www.goldentriangle.my