I really can't resist durian temptation, has been eating multiple time this season and this round I going to share with you very famous Hor Loh and so called "Green Skin".
Hor Loh Durian (Water Gourd Durian) RM16, is not as creamy instead it was a little dry and quite bitter, flesh is in orange colour. Hor Loh get the name from it shape which look like water gourd. Always recommended.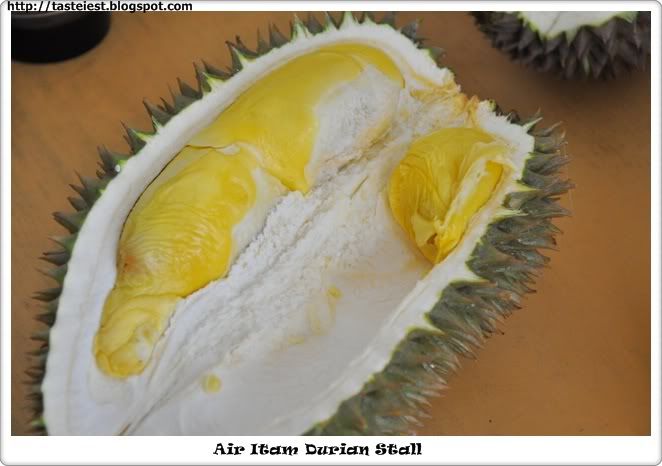 Green Skin (Che Pui) Durian RM9, is creamyx and bitter, flesh is in orange colour. But my research tell me Green Skin flesh suppose to be white creamy instead of orange colour hence I feel cheated. Anyhow the taste for this Durian is actually really good so I not really care about it name.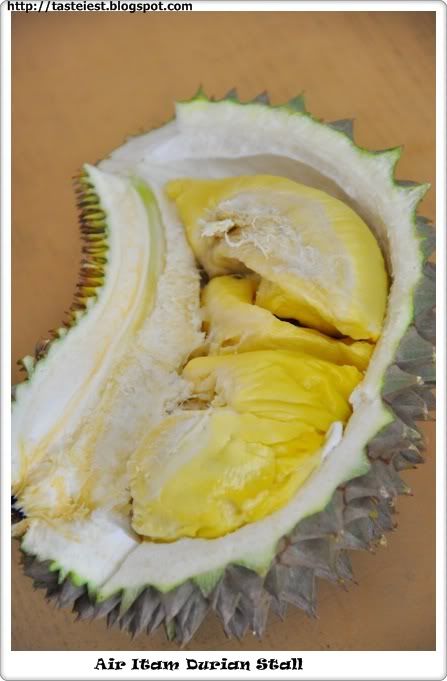 Durian Cake RM6, a mixture of flour, sugar and Durian flesh. It taste sweet, chewy and sticky. This Durian Cake is very strong Durian flavor as the amount of flour is less which make this Durian Cake very tasty.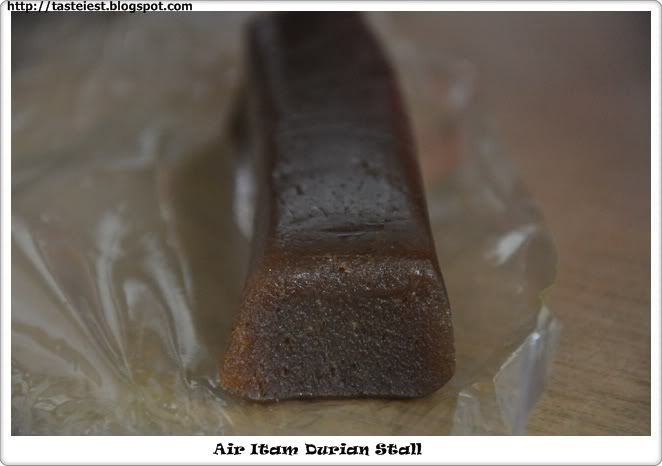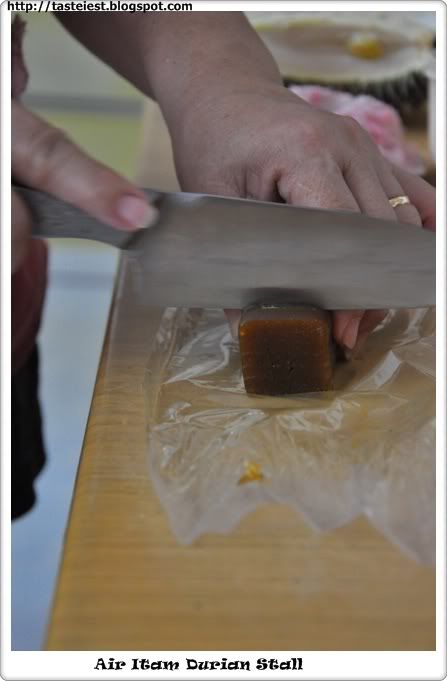 Rating
Durian

Durian Cake

Jalan Pasar, Air Itam Penang
N5 24.094 E100 16.620

View General Dining in a larger map