Kaede Japanese Restaurant, it was the second visit. First visit was about 1 years back, this round visit after our early morning disappointed Hot Air Balloon event in Kedah.
This shop was located in Alor Setar, Kedah.
Early visit to this shop and no other customer yet, only a few tables as the shop lot is quite small.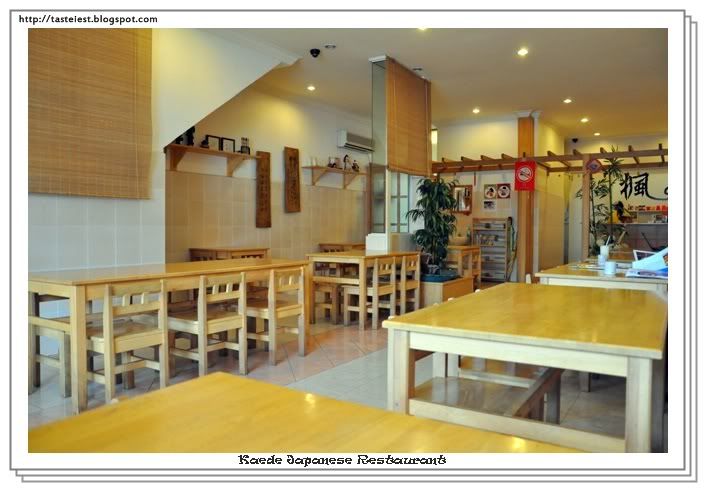 Kaede Japanese Restaurant

Orange Juice

Korea style chopstick, not really like this type of chopstick as I just can't hold my food nicely with it.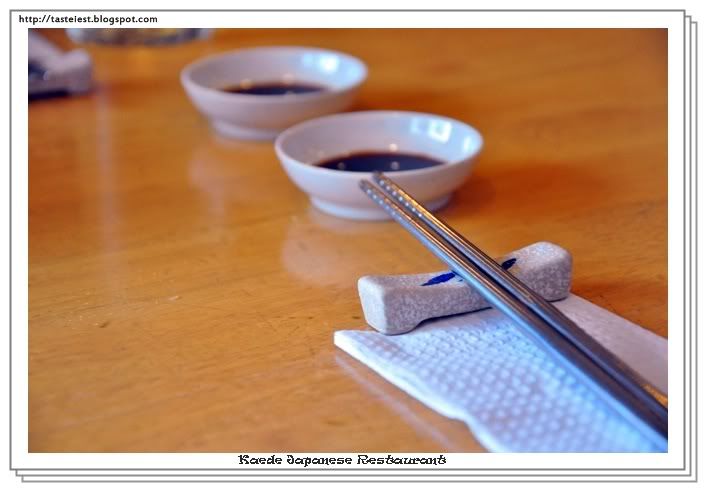 Green tea, I would say it just an ice water coz doesn't have much tea flavor.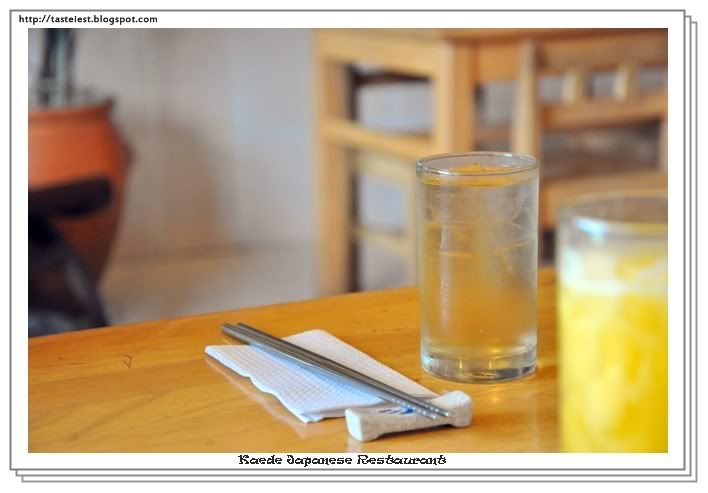 Design of the restaurant, take note that this is not the menu as like what most of the Chinese shop like to do to show the hot dishes. Hehe! So don't order what listed here.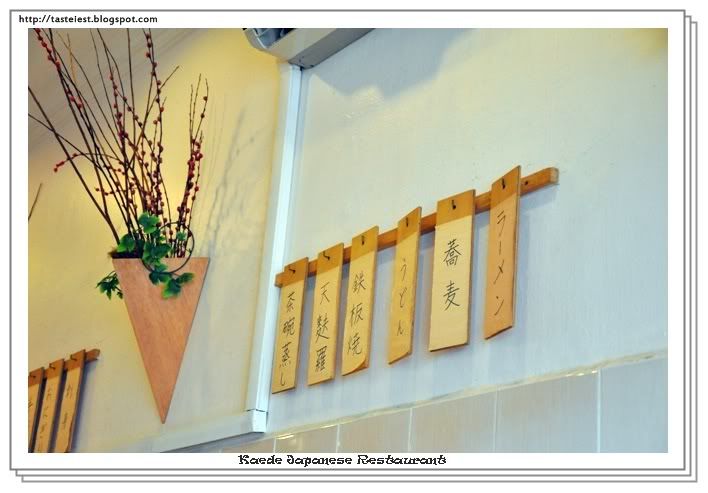 Ordered a Grilled Salmon Set, two pieces of Salmon with Japanese sweet source. Very tasty.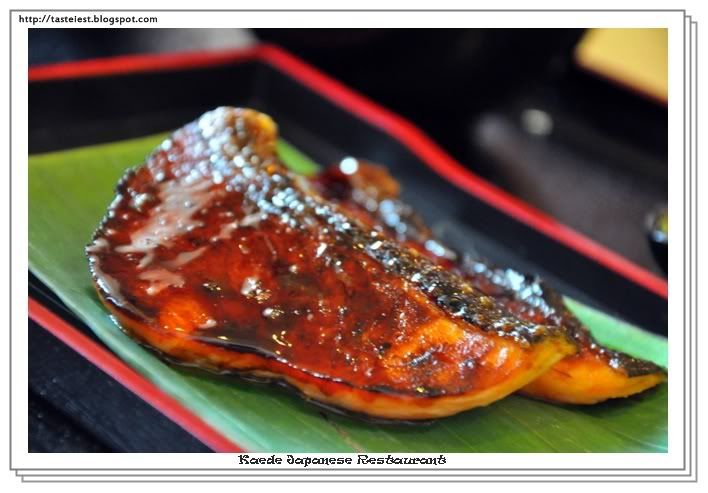 Rate: *** *** */10
Salad together with Salmon set.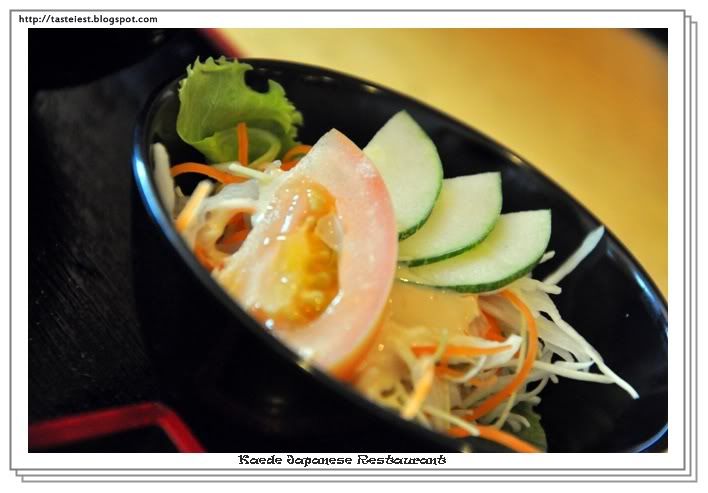 Miso Soup

Order a few sushi, saw the pink color? It was actually Sakura, it taste like sweet.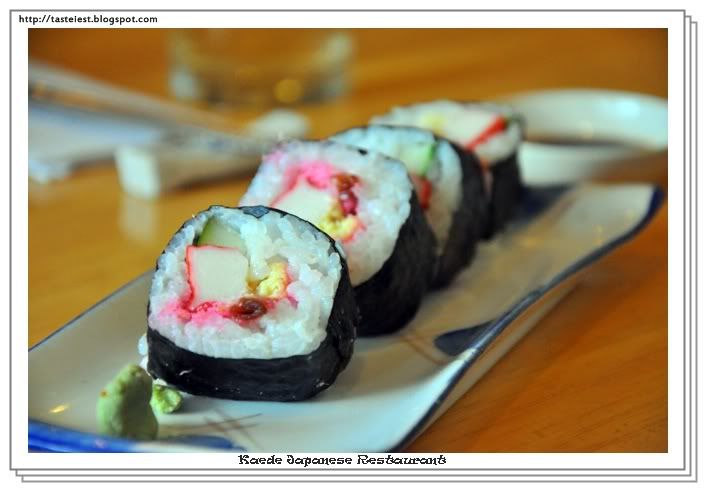 Rate: *** *** **/10
Even more Sakura Sushi, the rice they use is short and small which are Japanese Rice.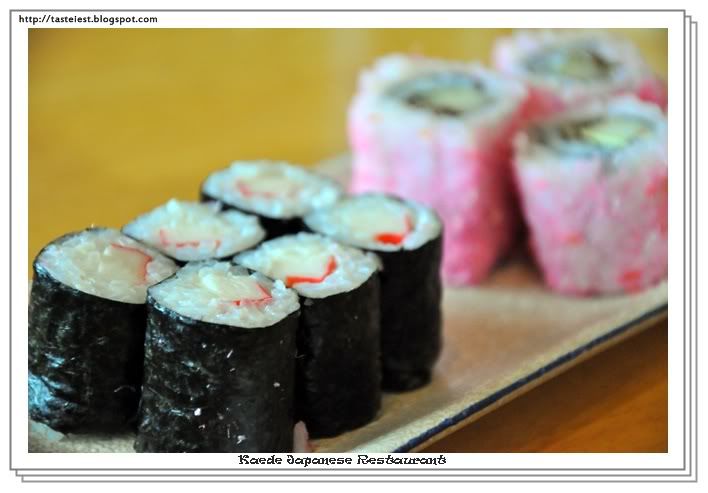 Rate: *** *** **/10
No. 919, Jalan Sultan Badlishah, 05000 Alor Setar, Kedah
N6 07.233 E100 22.147
Tel: 04-735 1260
10AM - 2PM
5.30PM - 9PM