Having a 10 person dinner at Ah Keat Seafood Restaurant located in Raja Uda, Butterworth. This shop is well known for their huge variety of rare seafood like Geoduck, Snow Crab, Alaska Crab, Lobster…etc and for sure the price is never cheap for good stuff.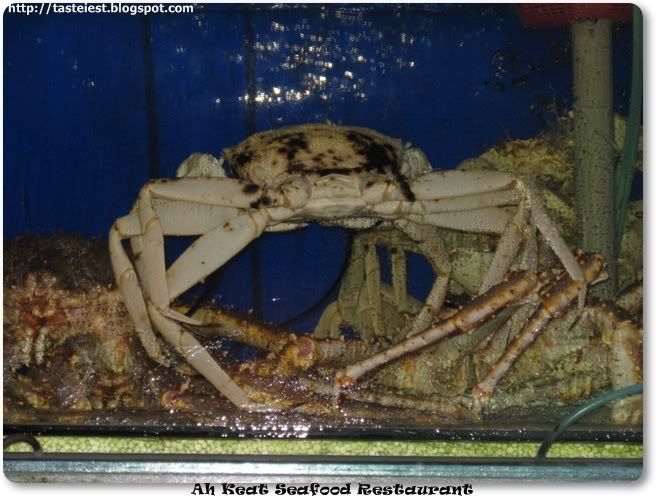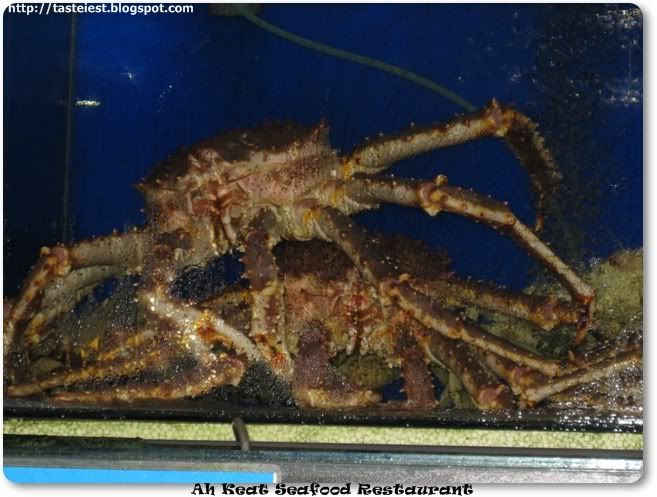 Scottland Bread Crab, never know that Scottland famous for it Crab as well.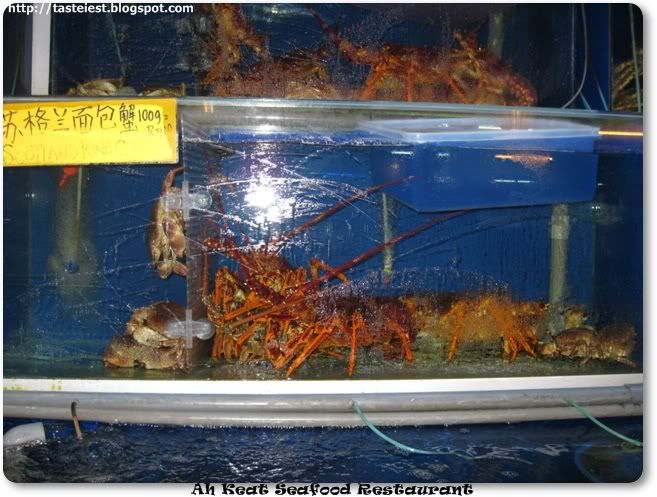 Alaskan Crab on the left and unsure species on the right, which look very meaty, should be delicious.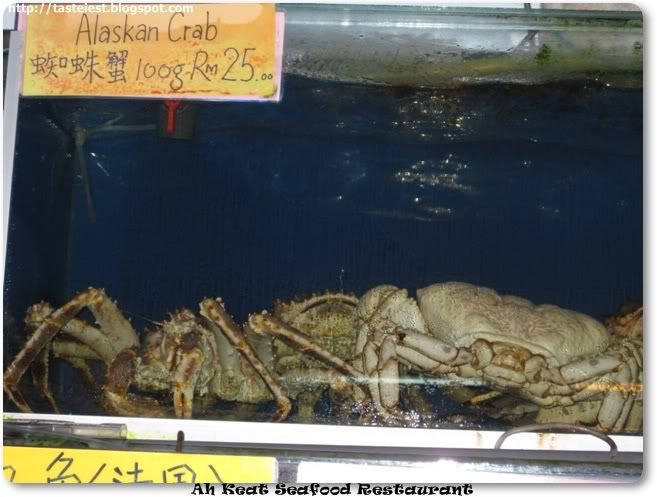 Our first dish is Geoduck Shashimi RM267, first time in my life to taste it out but came out to be a huge dissapointment especially for such a high price it just don't on par with it's value.
Geoduck was sliced into small pieces and put on top of big plate of ice, Geoduck meat is hard and tasteless.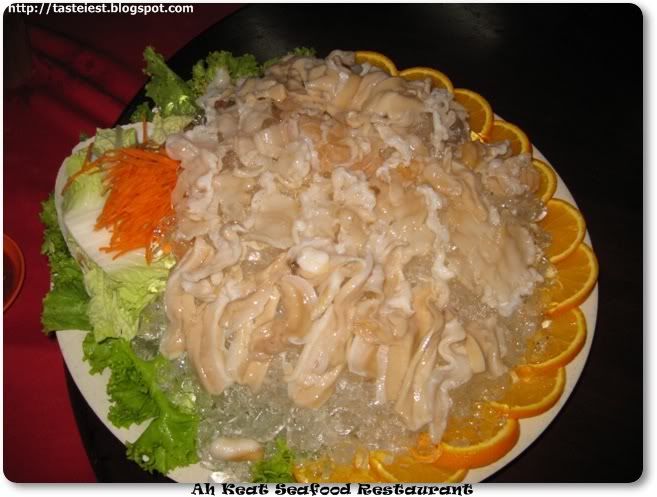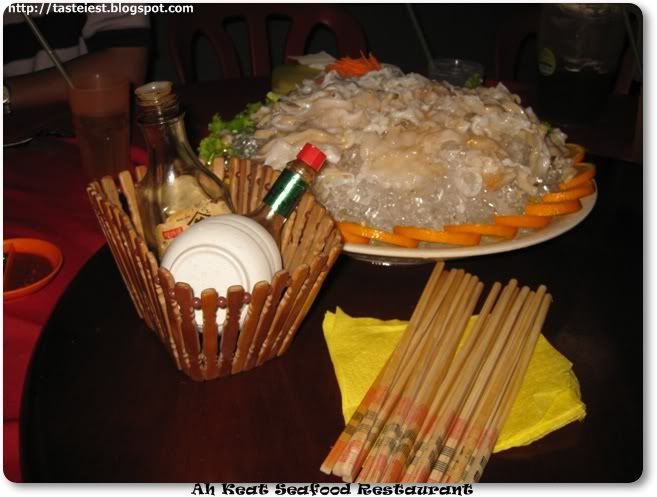 Cha Mou (Fried Porridge) RM15, normal.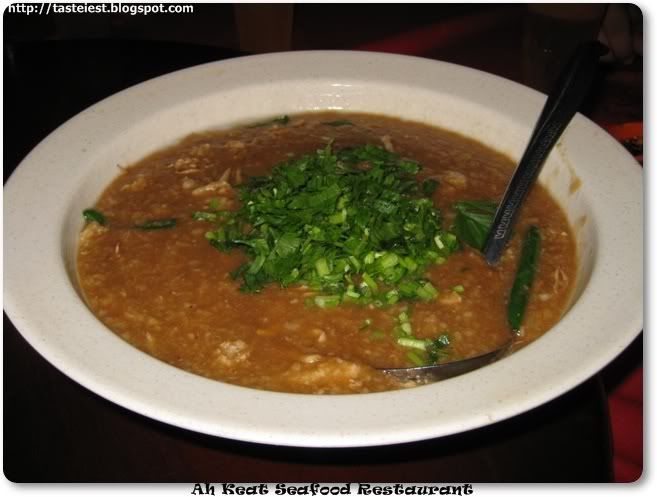 Butter Alaska Crab RM190, you may say it is cheap right? Price is after 50% discount because this crab is just dead, but it was still very fresh.
Very generous amount of butter use to cook make the crab very tasty and each of us only got to eat one crab leg.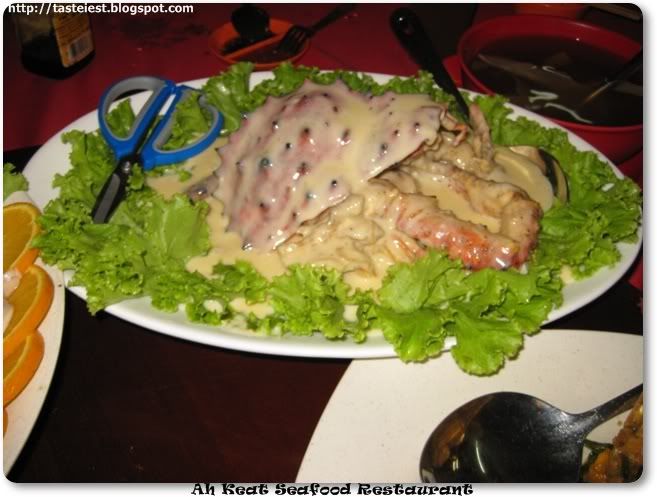 Mantis Prawn Salted Egg RM104, it was quite expensive as the 4 mantis prawn is not really big in size. Salted egg is always a good combination for seafood same goes to this dish delicious and flavorable just that the portion is small and expensive.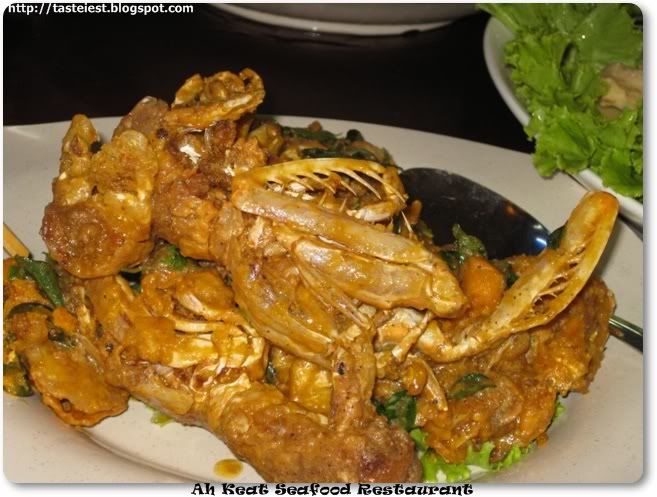 Lemon Steamed Lala RM12, fresh sweet Lala cook with Lemon and little bit of spicy make us very appetite.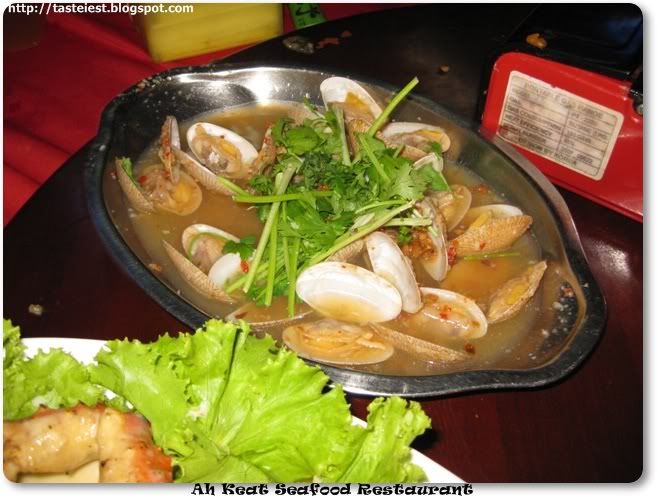 Lobster RM296 for below two dishes, my experience always tell that Lobster is not nice as the meat is rough and hard, while the price is expensive.
Lobster Fried With Cheese, creamy, salty, sour tell the flavor for this dish. Fresh Lobster but as per my expectation, Lobster meat always hard and rough.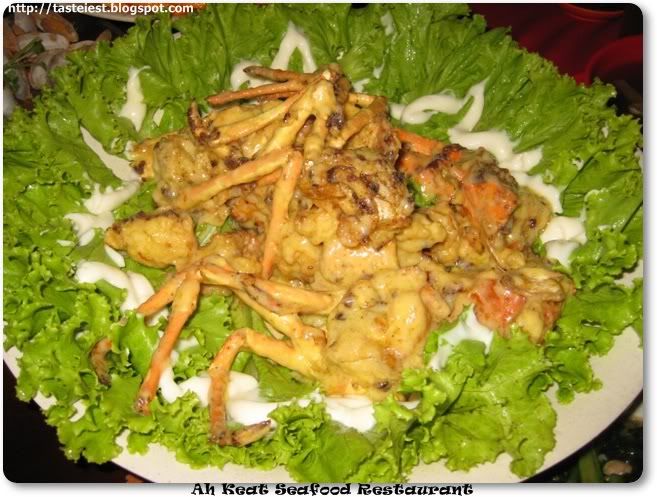 Lobster Baked Cheese, very good presentation but the flavor is just normal compare to Cheese Fried Lobster.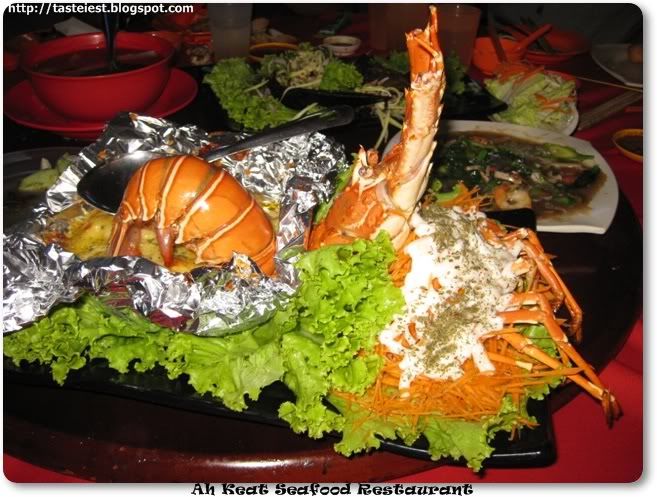 Pi Kelabu RM12, now it hard to get Pi anymore as it was very rare. The taste is actually terrible and taste like plastic ball, YES plastic ball so you can imagine how bad is it? Totally negative for me.

Our dessert of the day is Deep Fried Ice Cream, Ice Cream wrapped inside a layer of flour then freeze it, deep fried to golden color while ice cream inside just started to melt.

Overall food is good but Lobster and Geoduck pulling down our overall satisfaction level.

Overall rated as 3 as the price is slightly higher compare to other seafood restaurant but seafood freshness is tip top.

Ah Keat Seafood Restaurant
6881, Lorong Merbau 1 Off Jalan Raja Uda,
13000 Butterworth
04 3233319
5 pm – 1am
N05 26.560 E100 23.221

View Ah Keat Seafood Restaurant in a larger map