Bean Sprouts Chicken is one the very famous dish in Ipoh, on Jalan Yau Tet Sin alone tree restaurant selling Bean Sprouts Chicken. Restaurant Onn Kee, Restaurant Ong Kee and Restaurant Lou Wong, we choose Restaurant Onn Kee as most of us tried Lou Wong before and Ong Kee seem to be less people.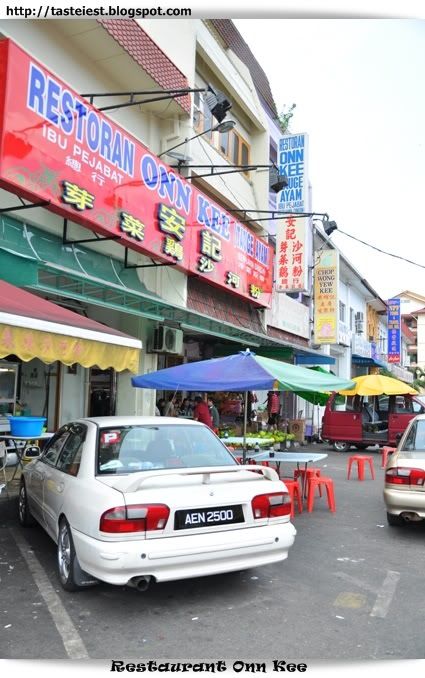 Cost saving decoration? But it was nice anyway.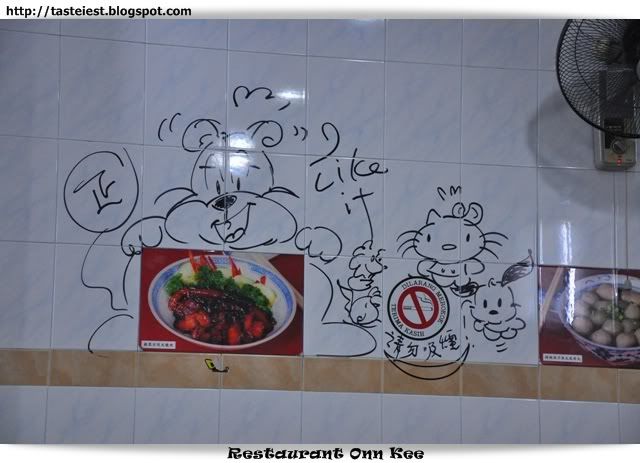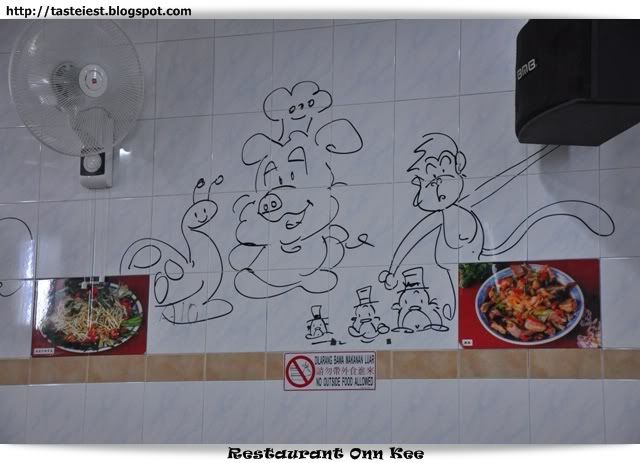 Less than 10minute one whole chicken is served with some spring onion and chili on top.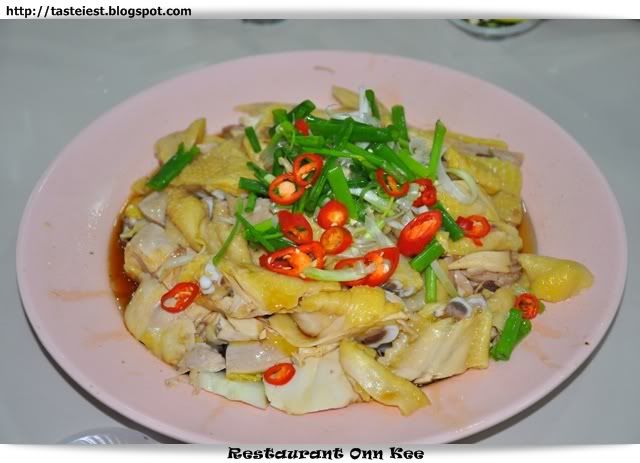 Chicken meat is a little bit tough and not as good as expected, furthermore the black soy sauce is just salty and nothing special.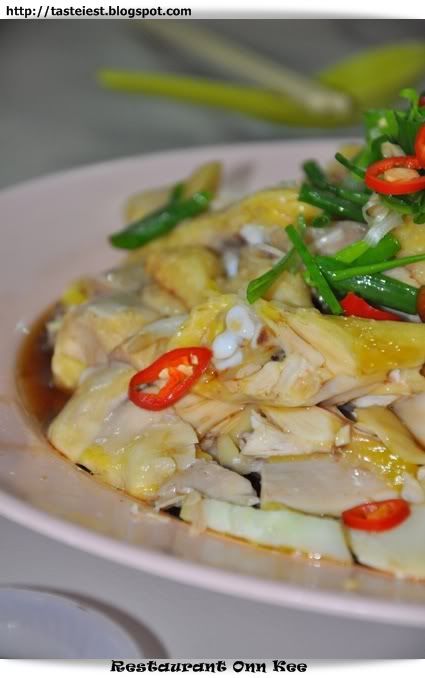 Ipoh is well known for their short and fat bean sprouts, in Ipoh Bean Sprouts is serve separate from the chicken. Honestly I prefer Lou Wong Short Fat Bean Sprouts than Onn Kee as Onn Kee Bean Sprouts is not that fat compare to what I ate last time in Lou Wong or maybe now is just not the season? I not sure.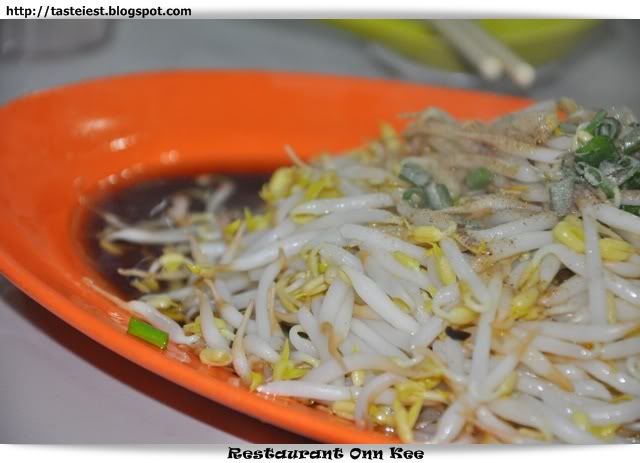 Plate of Chicken organ, only a few of us enjoy this plate.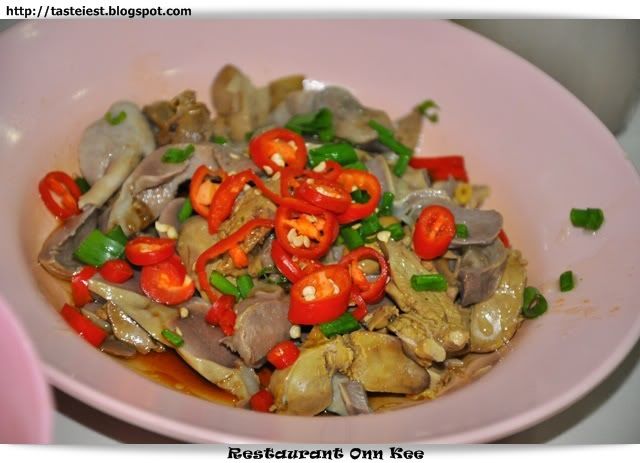 Pork ball and Fish ball, the pork ball is really big and salted fish mix inside make it a little bit salty and tasty while the fish ball is nothing really special.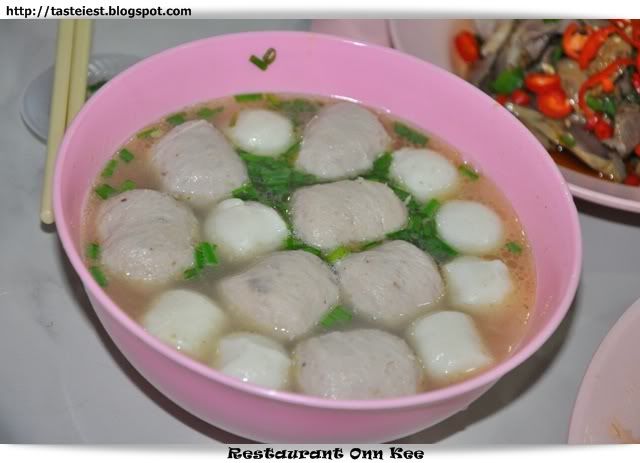 I ordered Koay Teow which is smooth and soup is tasty, perfect combination with Bean Sprouts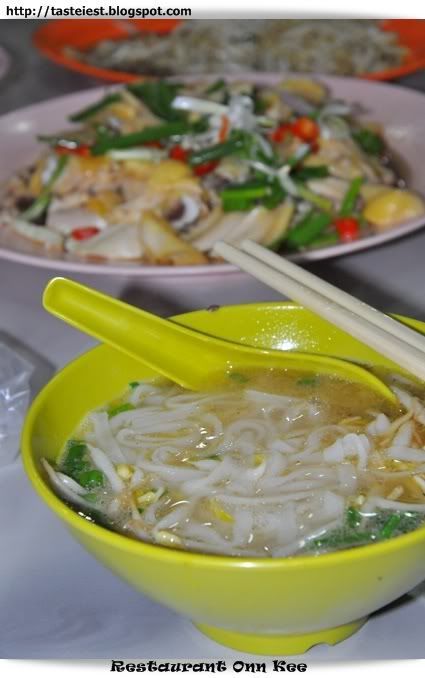 My lovely ordered rice and she make it like a normal chicken rice set. Nice!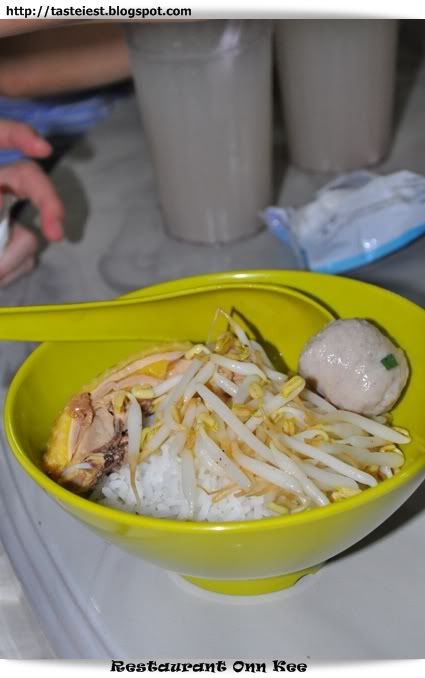 Onn Kee ORIGINAL…

Overall, not really impress with the well known Restaurant Onn Kee Bean Sprouts Chicken.
Rating

Restoran Onn Kee (Ayam Taugeh),
51, Jalan Yau Tet Sin,
30300 Ipoh, Perak Darul Ridzuan, MALAYSIA.
N4 35.639 E101 05.057