We decided to dine in Pen Mutiara Curry House for my company dinner, I have never know this shop or even heard of it before.
Pen Mutiara is Halal restaurant and it located at Batu Maung area, just next to Fisheries Development Authority Penang.

Good ambient, believe they have invest quite a lot in this restaurant. Pen Mutiara Restaurant at Batu Maung started business on 1 January 2006 as a collaborative effort between the Penang Fishermen's Association and Fisheries Development Authority of Malaysia (LKIM).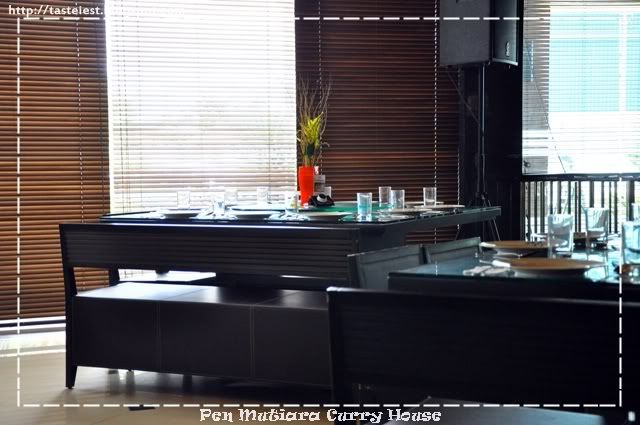 Pen Mutiara even have second floor with hotel look stair case, very impressing.

Pianist playing in dinning area and even sing Chinese song, but honestly you cant really hear it during peak hour as the background noice is way too high.

We ordered few jugs of fruit juice.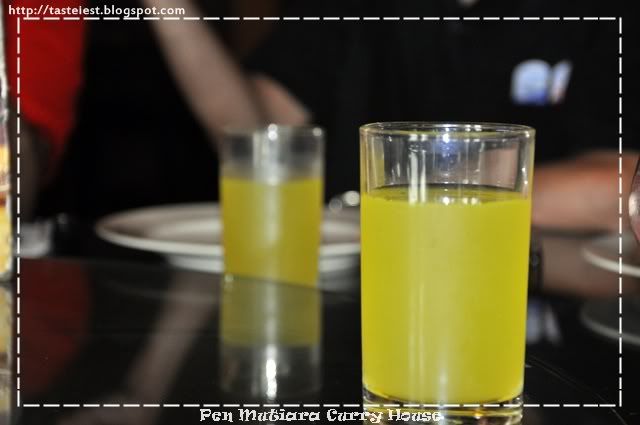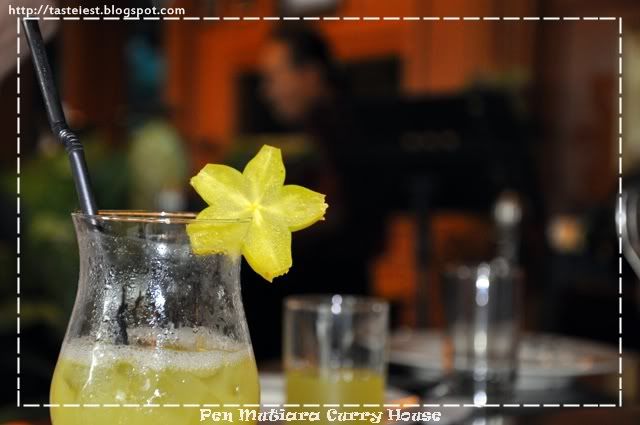 Rice serve in big pot which allow unlimited refill and charge base on head count.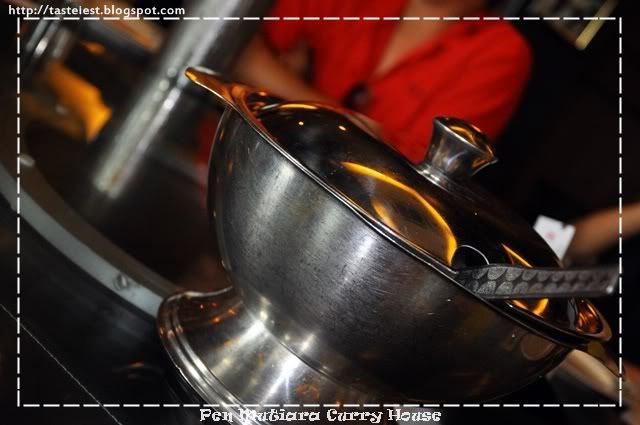 Kerabu RM14, manggo very sour and without dry squid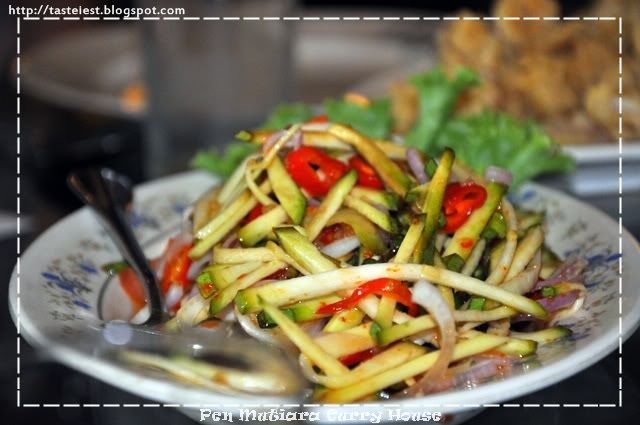 Fried Squid RM16 is just normal, at least we eat the squid not like some other shop which just full of flour.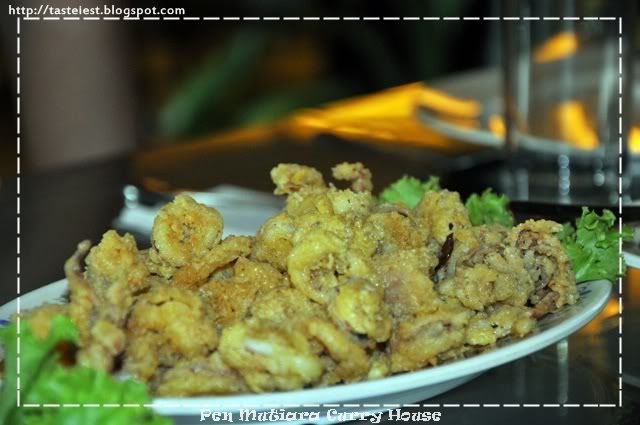 Chicken RM16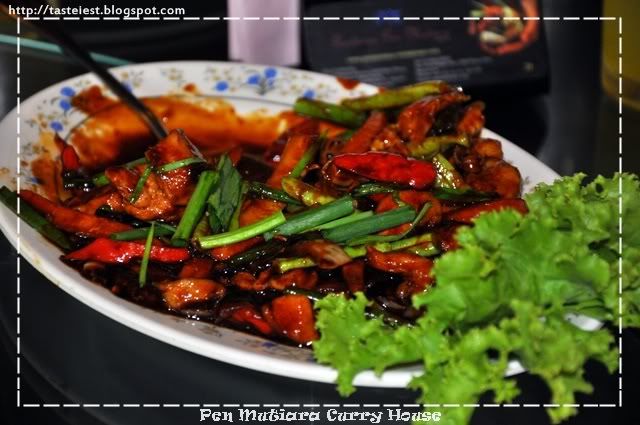 Pen Mutiara Signature Curry Fish Head RM80 very big portion and it contain around 4 fish head. Cook with lady finger, onions, chilied, tomato and curry powder in heating claypot make it delicious even after some time.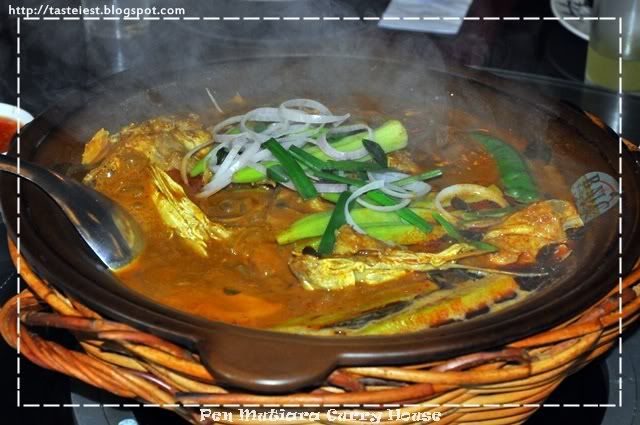 Compare the size of claypot with normal plate, it almost double or triple the size.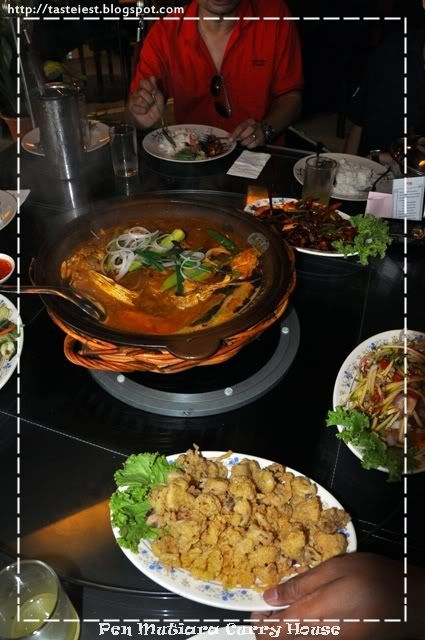 Prawn is small and taste more on the sweet side. Not really like as it was too sweet for me.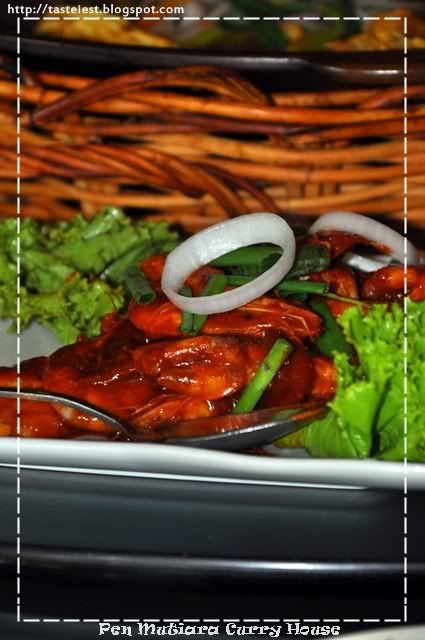 Bendi (Lady Finger) RM14, as usual lady finger tend to be very sticky same goes to this dish which is very sticky and the paste use to cook is a little bit of spicy and salty. Normal.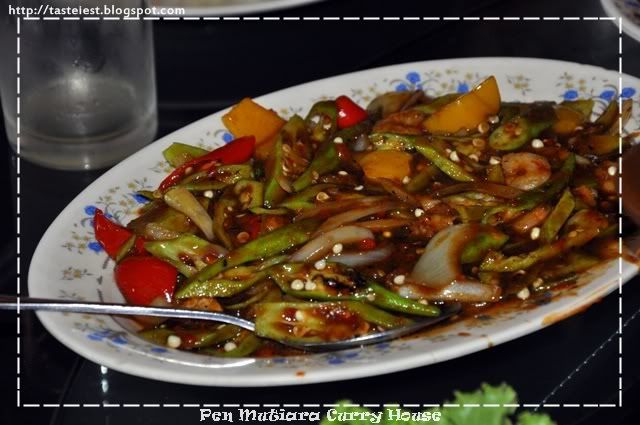 Beef RM16, same sauce as the prawn.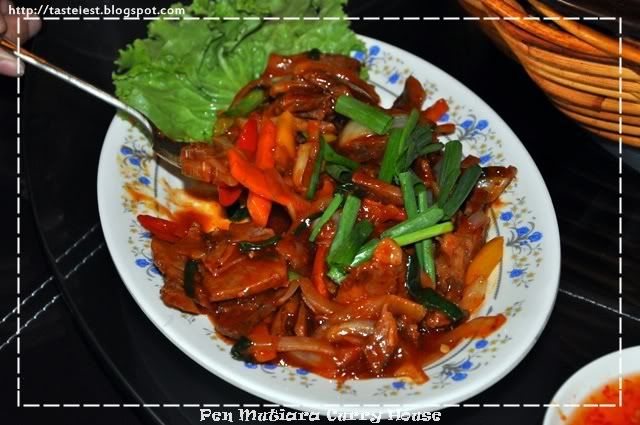 Sia Kap Tiga Rasa RM30, totally failure as the fish is not deep fried enough and the sauce is not good at all.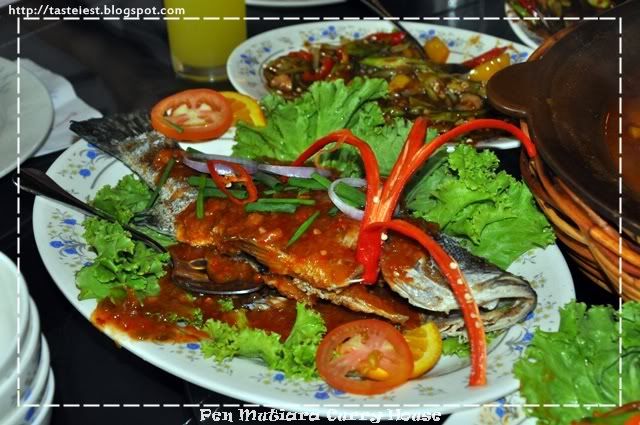 Another Prawn dish, small prawn and sauce is not tasty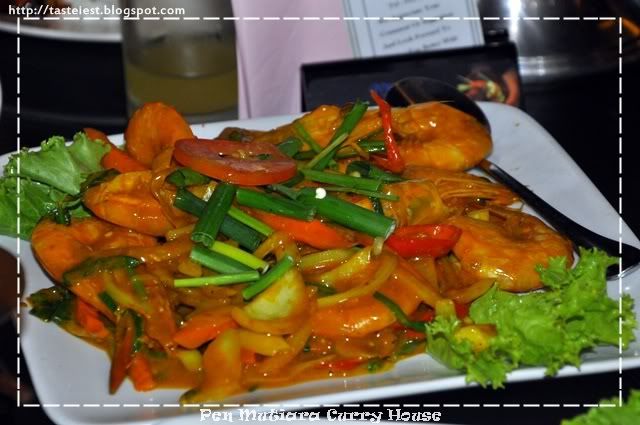 Ox Tail Soup RM25, soup and ox tail is not bad.

Fried Egg with Mince Chicken,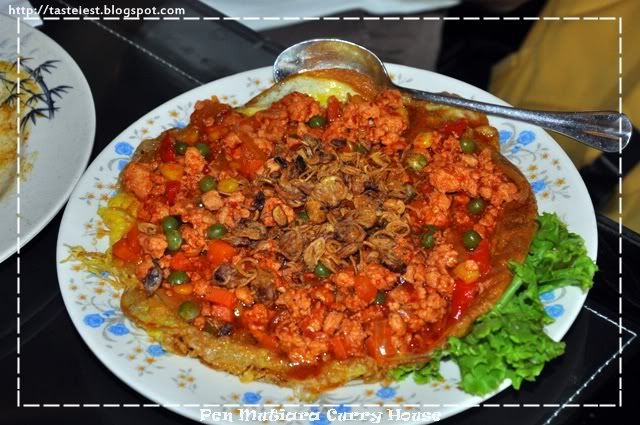 Fruit, this is not complimentary and it cost RM8. At least the fruit is fresh but we do expect to have it as complimentary after all they charge so much for each dish.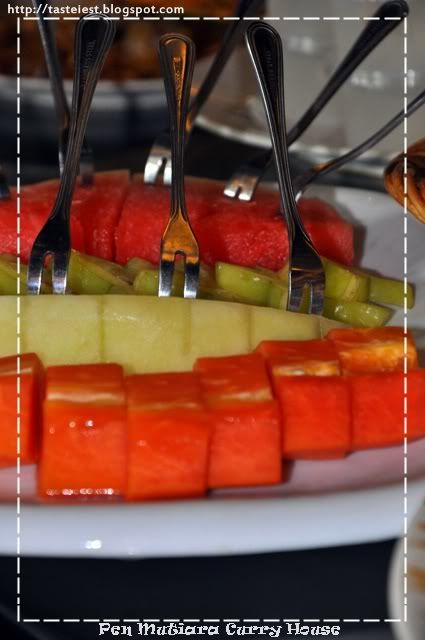 Another dessert, avoid order this if you don't want to be diabetics. Unacceptable sweet, and most of us just take one spoon and leave it.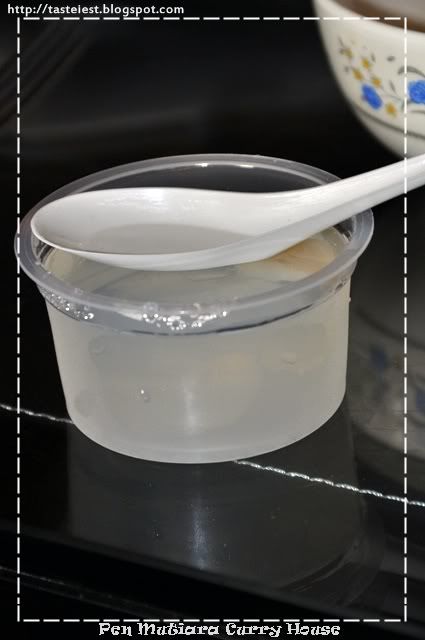 Honestly, very good ambient for dinning but not on their food.
Rating

Pen Mutiara Curry House
Wisma Nelayan, Pelabuhan LKIM Batu Maung,
11960 Bayan Lepas, Penang
604-6264615
http://www.penmutiara.com
N5 17.136 E100 17.384
Butterworth branch
Pen Mutiara Restaurant
17 & 19, Jalan Selat,
12000 Taman Selat,
Butterworth.
Tel: 04 310 1759