Visited Restaurant Hua Ling for so many times, always miss it Tom Yam Prawn.
The shop is located just next to the main road to Nibong Tebal, if you enter Jawi tol, turn right and drive straight. The shop is just on your right hand side.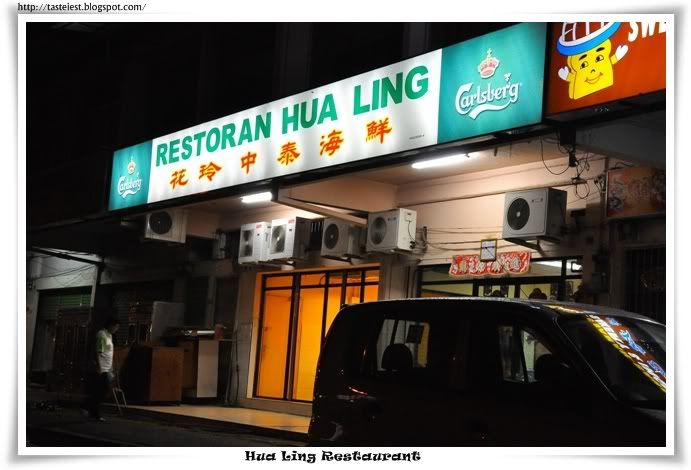 The shop has air-conditioning and can fit around 10 tables. Sometime it was too cold.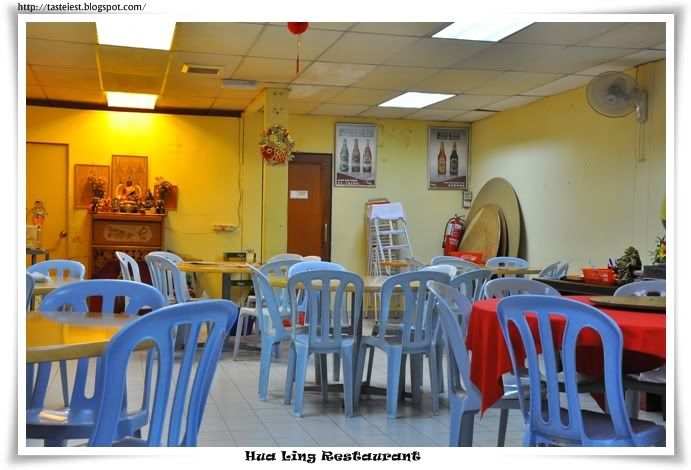 Snack RM2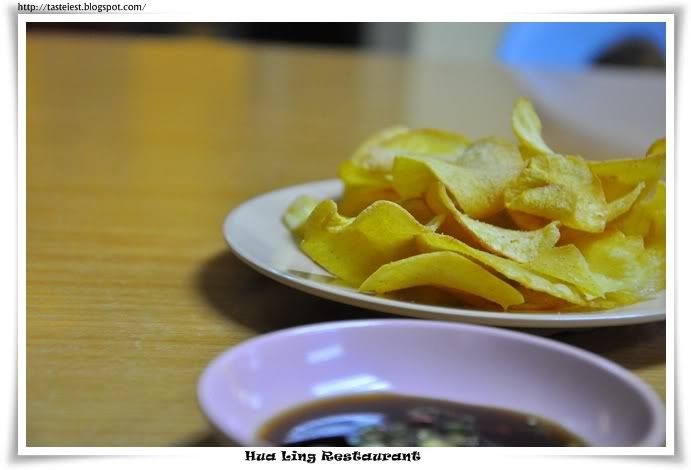 Rice RM1/pax (unlimited refill)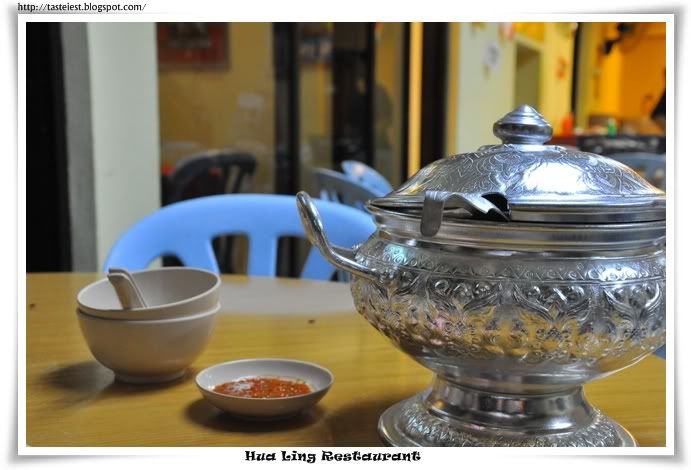 Tom Yam Prawn RM18, the best of the best. Hot and sour Tom Yam soup with fresh big prawns, it cost only RM18. I would say CHEAP.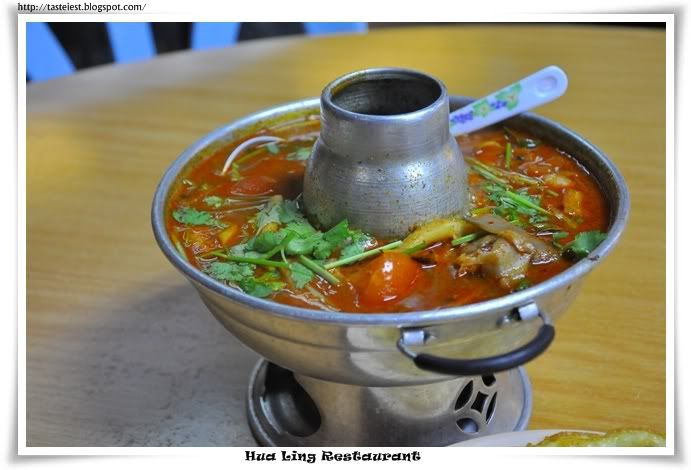 Close up to the big prawns, the chef is so nice to help remove the prawn shell. As we all know if prawn shell remove it easily get overcook and meat will become hard but this not the case as the chef is very well control of the cooking duration.
Fresh big prawn is so tender, together with the strong flavor Tom Yam soup make it perfect with rice.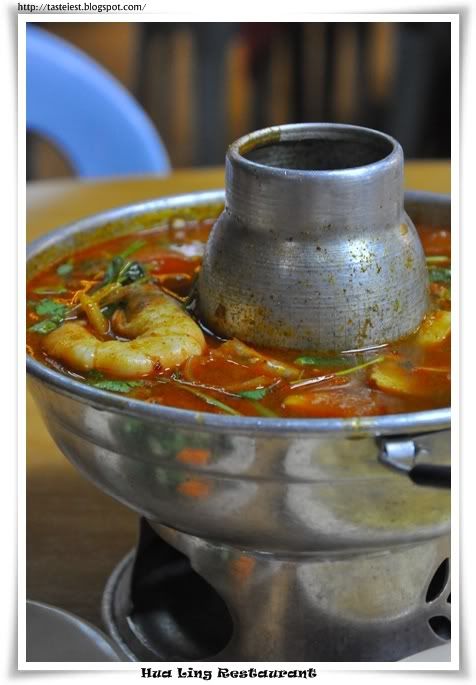 Kai Lan Kou Rou RM9, once again the chef did a good job. very tasty.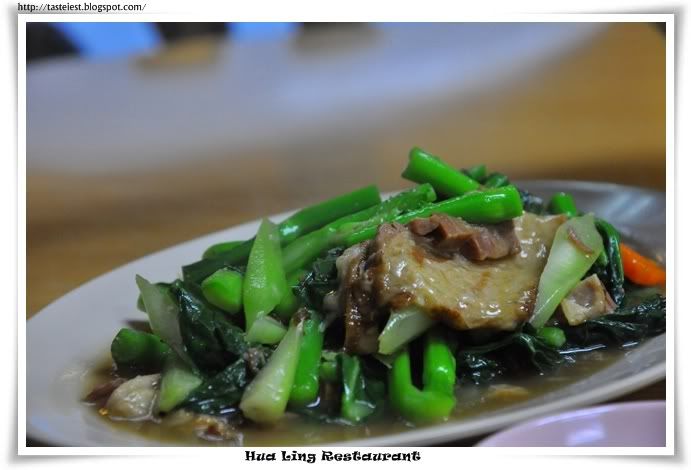 Fu Yong Egg RM6, big prawn inside as well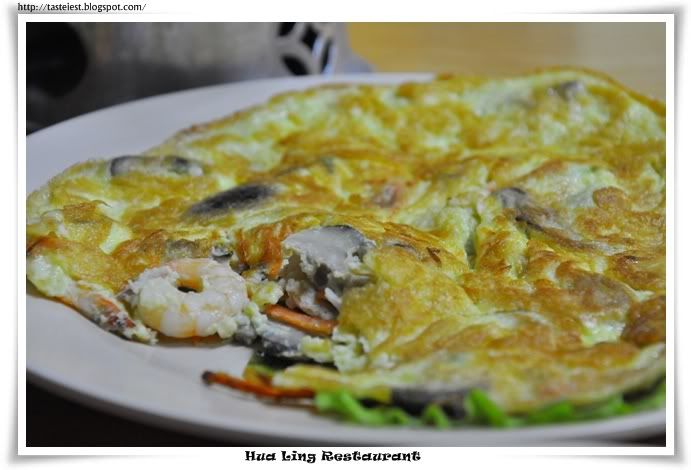 Receipt! Overall one of the most frequent restaurant i visit in the past year. Tom Yam is the best i ever tried. Well recommended restaurant.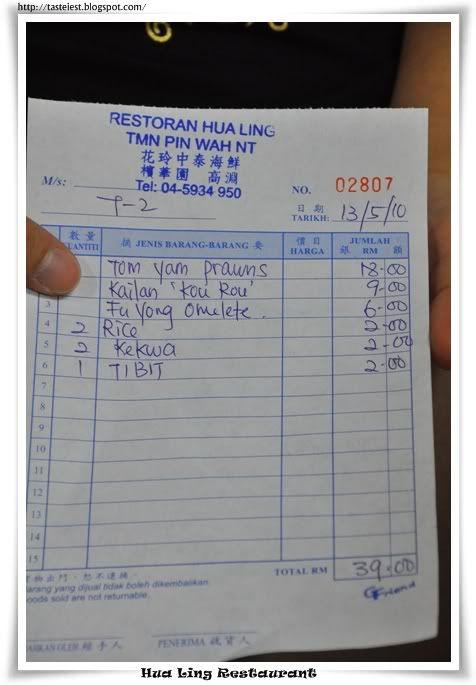 Restaurant Hua Ling
Jalan Sungai Bakap, Nibong Tebal, Penang
N5 10.443 E100 28.867
Closed on Wednesday, 6PM - 11PM