El Cerdo, Nose to Tail eating. "El Cerdo", meaning "The Pig". Visited this restaurant after my training in KL, it was highly recommended by local people and was name the best suckling pig so I should not miss it right?
Follow my lovely GPS, navigate through some small road and finally reach. Problem to look for parking space as this area is really crowded with a lot other restaurant, finally found 1 parking area and per entrance fees is RM15. WAU!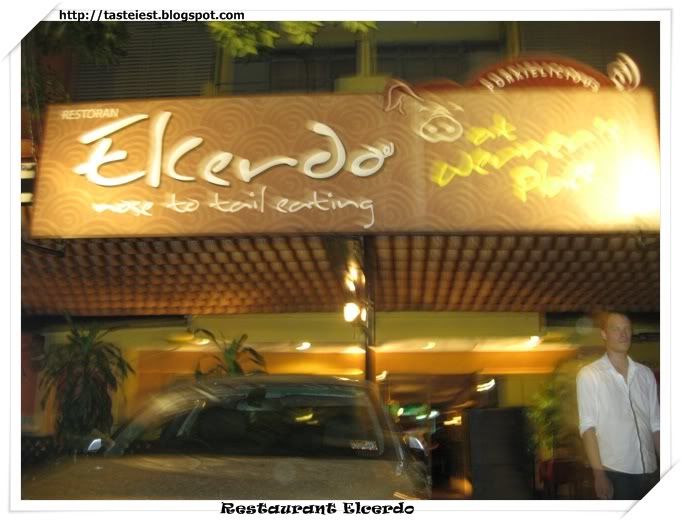 While waiting for our food, we will attractted by noisy plate smashing but have no idea what is that all about.
Ordered Beer and another Alcoholic Drink which lemonade taste.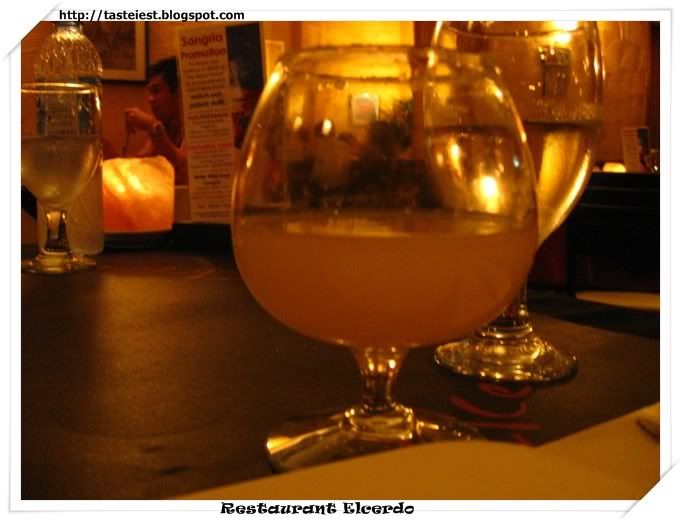 Appetizer served, Marinated Jelly Pork is tasty and special.

Soup taste like Bah Kut Teh? Not really as it without that much of herbs instead replace with some vegetable.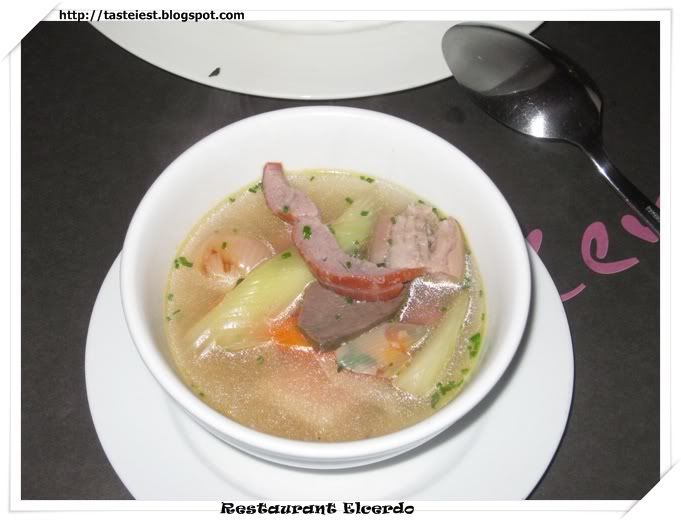 Star of the day, Roasted Suckling Pig, pratically every table ordered this.
Captain approach us with a plate in his hand, asking who want to be next lucky guy and my lovely refuse so I have to do it.
Captain share with us the story behind and guide me through the process, few chops on the suckling pig and throw the plate into one wooden box, whoever did that will have luck next.
After the whole process, captain brought back to the kitchen and the chef make a few more cut before it served.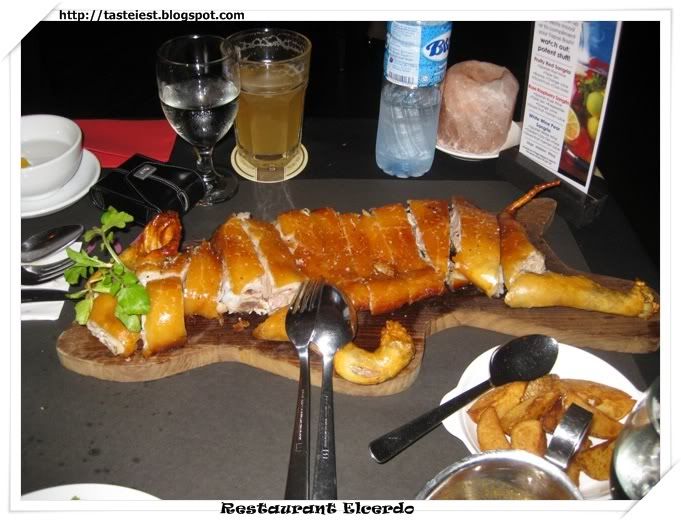 Together with the Suckling Pig, Salad and Fried Potato is served.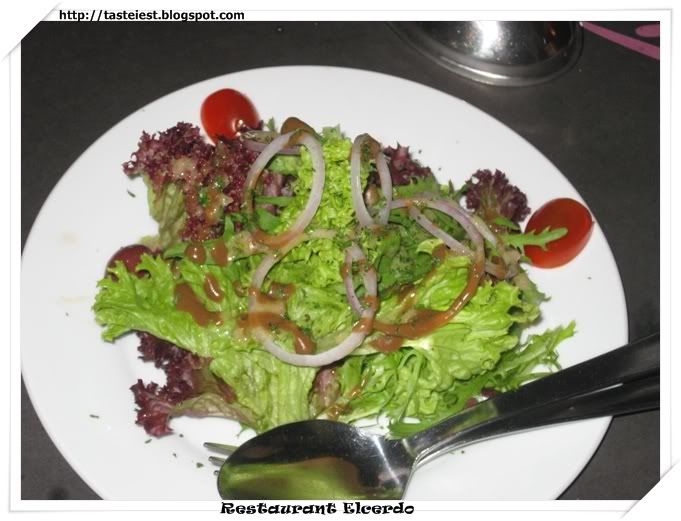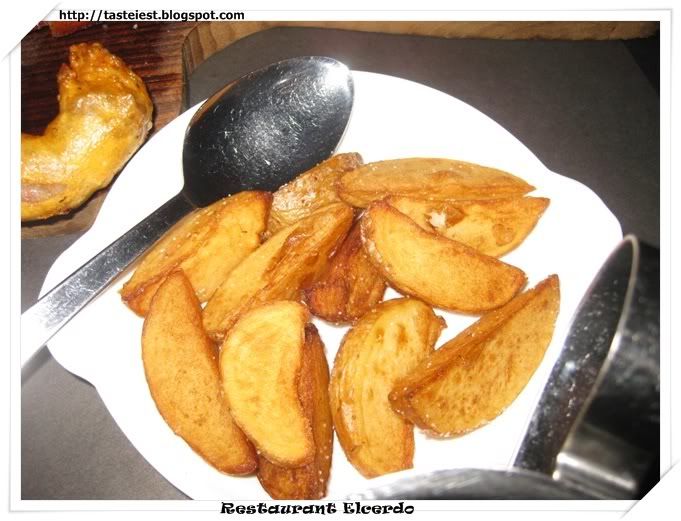 Close up to the Suckling Pig, it skin is crispy and thin while a layer of fat before the juicy meat makes every bite.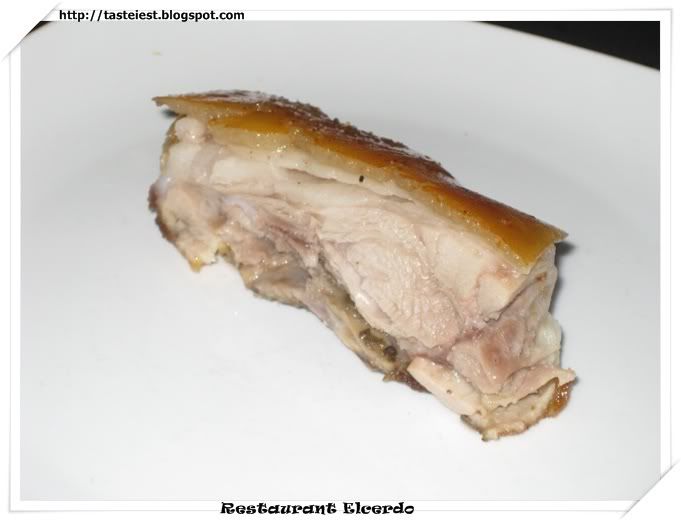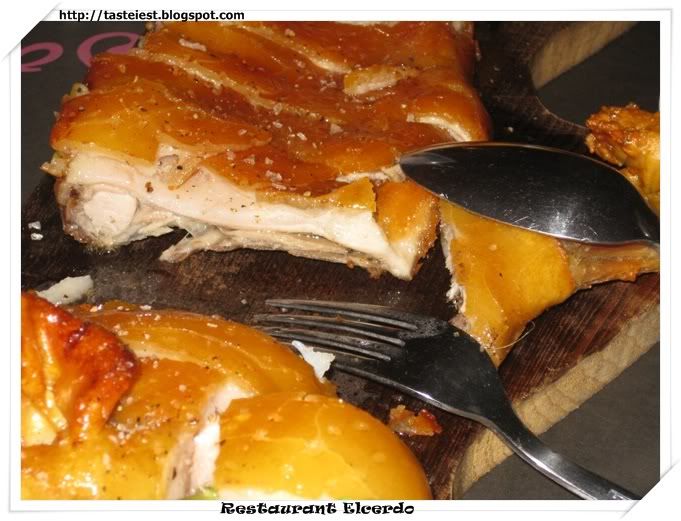 Werner's Special, which suppose to be one big cup but they help to split into two cup. Strawberry Ice Cream is pure and tasty together with Chocolate mousse and wild raspberry sherbet in between before mango sauce. Recommended.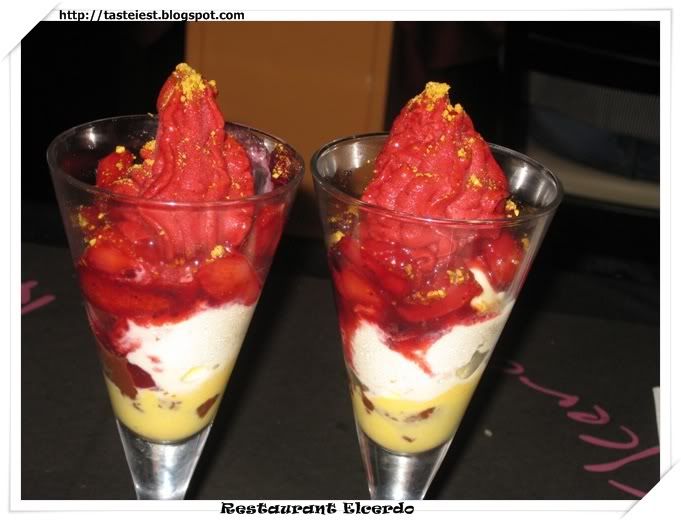 Well, El Cerdo is serving the best suckling pig I have tried and few other dishes look interesting as well, definetely will visit again but the price is very high. Overall cost RM250+ for this dinner.
Rating

El Cerdo
43 & 45, Changkat Bukit Bintang,
50200 Kuala Lumpur
03-21450511
werner@elcerdokl.com
http://www.elcerdokl.com/
N3 08.852 E101 42.455

View El Cerdo in a larger map