Celebrate my lovely birthday at Victoria Station because we can't find any other good place in mainland except Juru Auto City but we been there so frequent hence we decide to go further up.


Victoria Station also called "Train Restaurant" due to it design theme of train. We choose a private corner which just 4 table and no one step in hence it like our proivate cabin.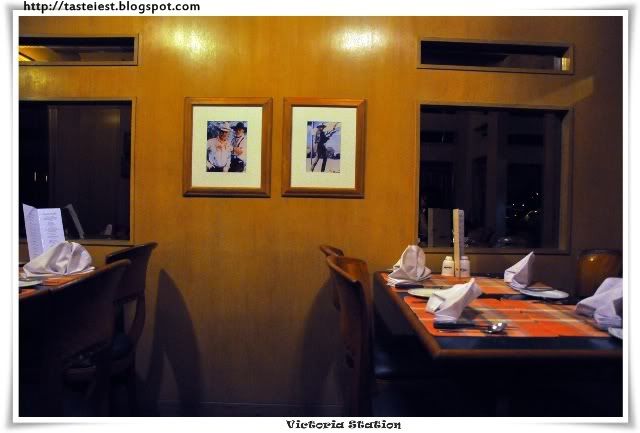 Guava Juice RM6.90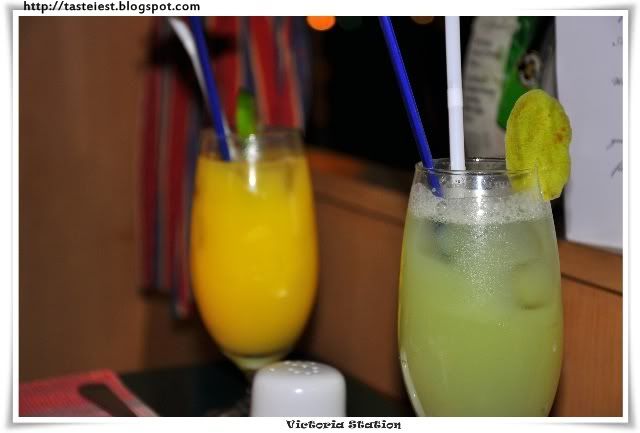 Manggo Juice RM7.90 got guava taste, suspect using same blended machine without cleaning.

Bun serve is not hot, would be great if they steamed it before serve.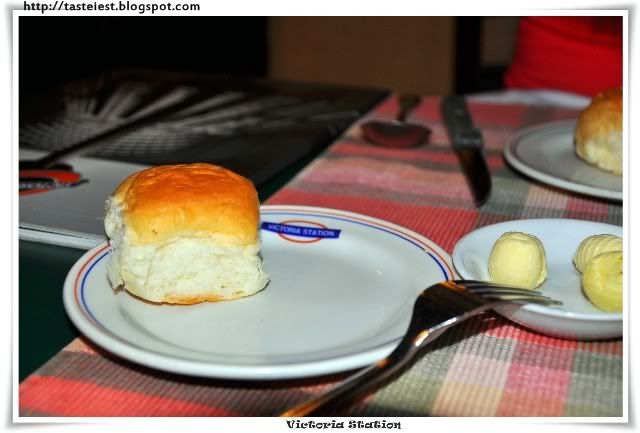 Complimentary Salad, Mayonnaise and Thousand Island dressing with tomato and some other vegetable.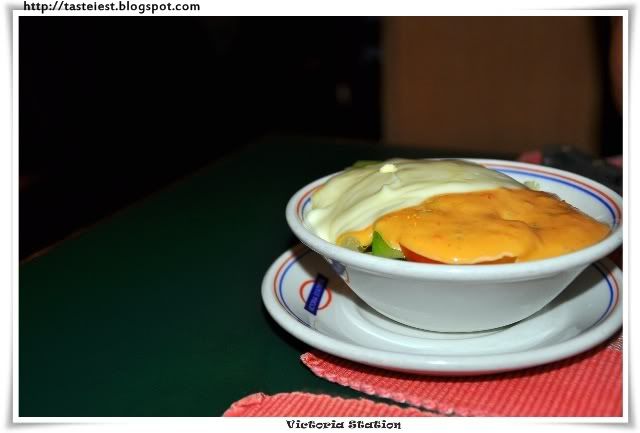 Baked Fresh Scallop RM19.90, Big deep fried scallop baked with cheese is irresistable but dissapointed with the scallop freshness.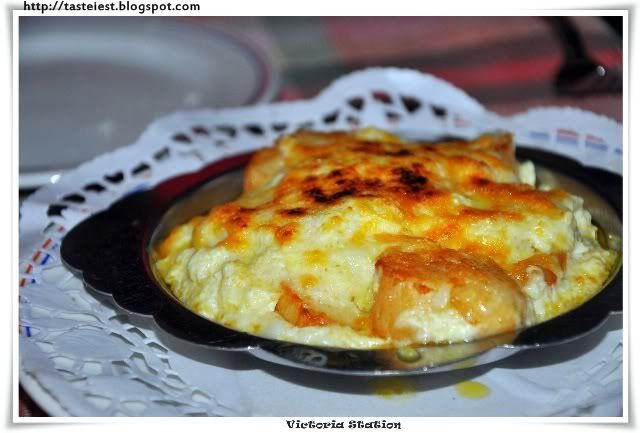 Look at the cheese…..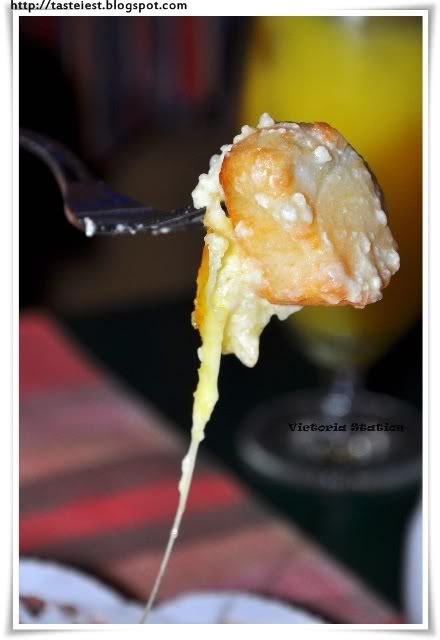 What a name they have for this dishes "Dragon Kingdom" RM72.90, it contain of Half Lobster, Fish&Chip, Fried Scallop, Fried Squid and some vege.
The lobster is too cheezzzzeess...and those deep fried item is failure, over cooked.

Honey Mustard Lamb RM34.90, Grilled lamb is tender and soft, not bad.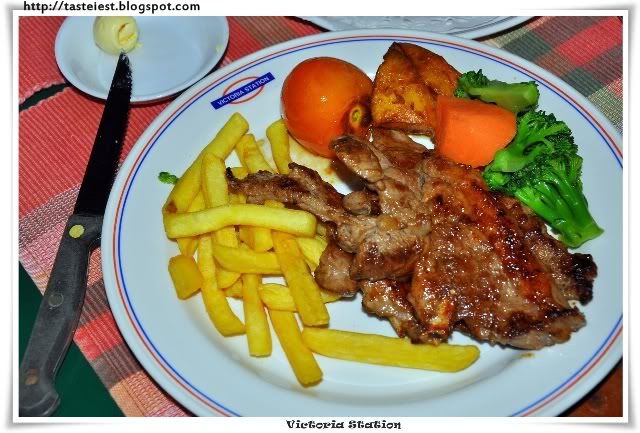 Most important, Italian Cheese Cake RM7.90 for birthday girl. Can't really taste the cheese instead it more to cream sponch cake.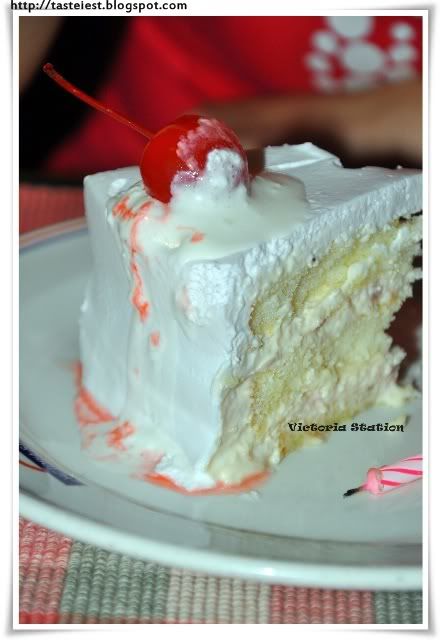 Receipt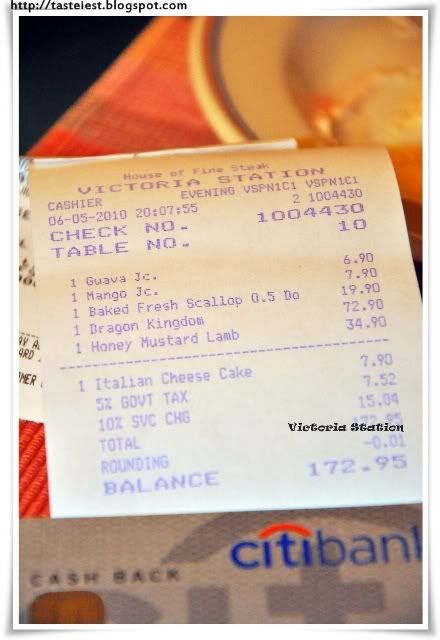 Overall, Victoria Station quality is dropping dramatically, they might need to work out something to get back their reputation.
Rating

Victoria Station Seberang Jaya
10 Lebuh Tenggiri 2,
Pusat Bandar Seberang Jaya,
13700 Prai
Tel: 04-398-1288 , 04-398-2388
Fax: 04-399-560
N5 23.718 E100 23.914
Station Bayan Baru
17, Lorong Mayang Pasir 5,
Bayan Baru,
11950 Penang
Tel: 04-642-5988 , 04-642-8988
Fax: 04-642-6988