Struggle to find a Chinese restaurant after our hot spring tour at Felda Residence, Sungkai. End up we just turn on GPS and look for nearest restaurant which is 17KM away but no choice as we are too hungry and desperate for food so we just head down to the restaurant located in Bidol, Restaurant Xin Tian Tian Lai.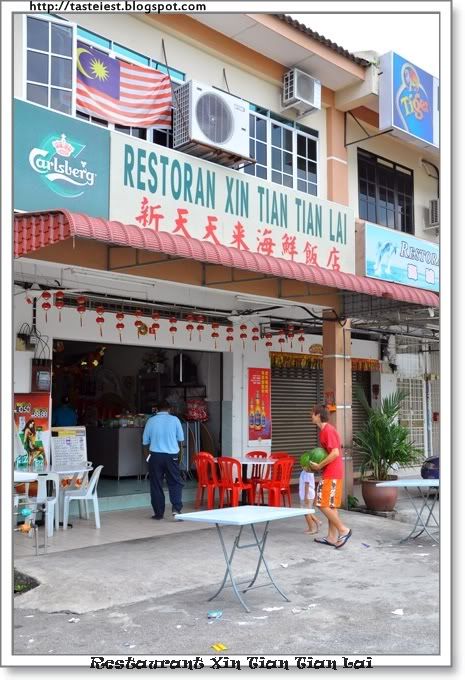 Tea, nothing to shout about as all restaurant normally use cheap tea leave.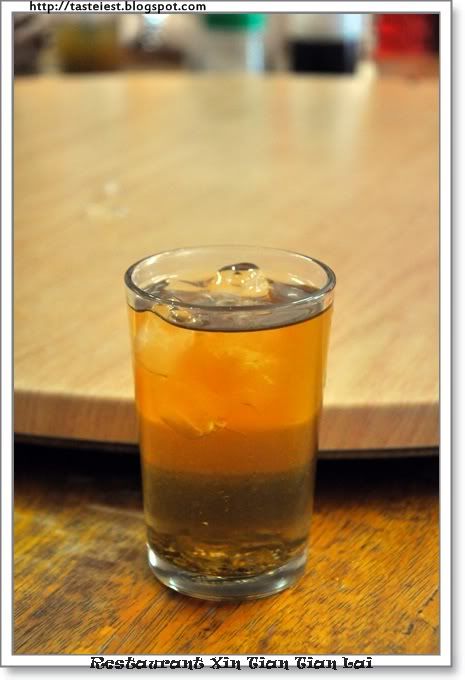 Fu Yong Egg, a mix of vege and meat with egg RM4. Yes, it just RM4 I really can't believe my eye.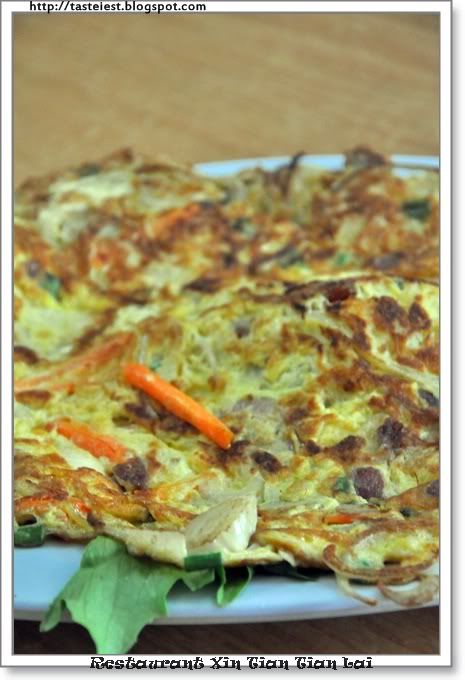 Tau Fu RM12, Tau Fu cook with Ham and dried shrimp, a little bit of spicy. Recommended.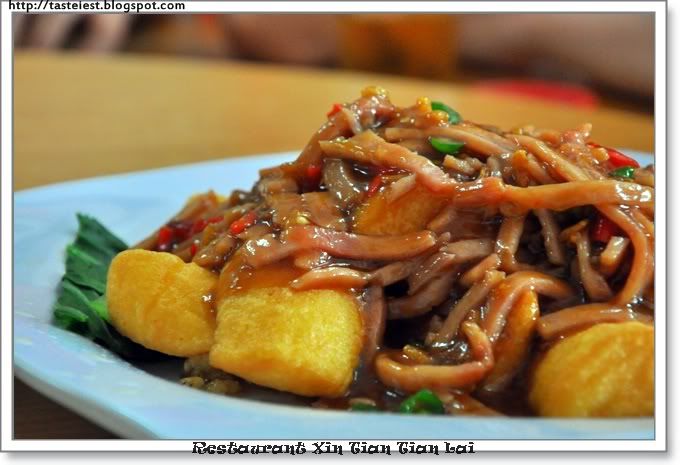 Vegetable RM6, normal.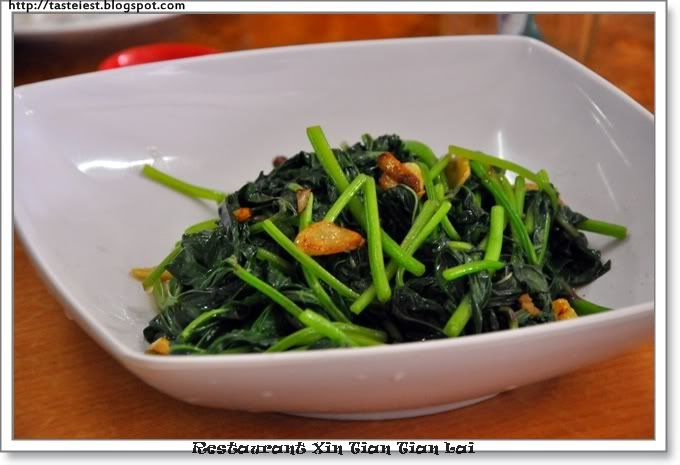 Dong Po Rou RM13, it doesn't taste or look like Dong Po Rou as Dong Po Rou suppose to be a lot of fat and oily. This dish is not smooth and hard, not recommended.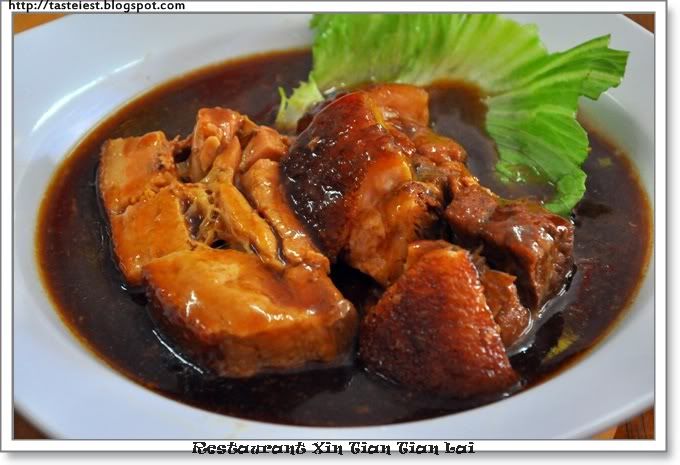 Glass Chicken(Po Li Ji) RM13, it taste like sweet and sour chicken. Normal.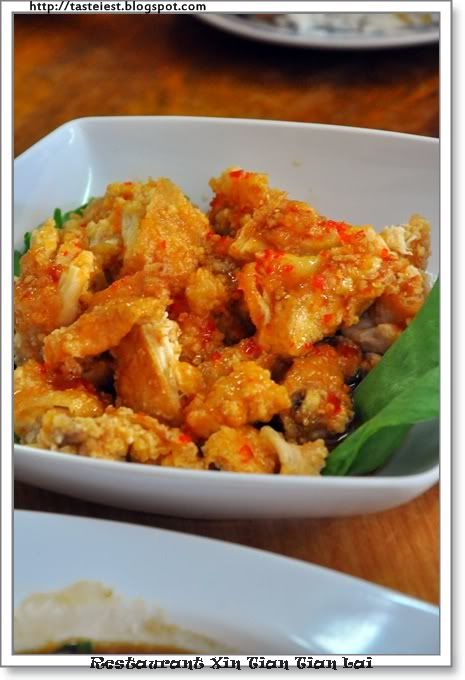 Curry Fish Head, a very big fish head cook with curry powder. Fish head is very fresh but curry flavor is not that strong.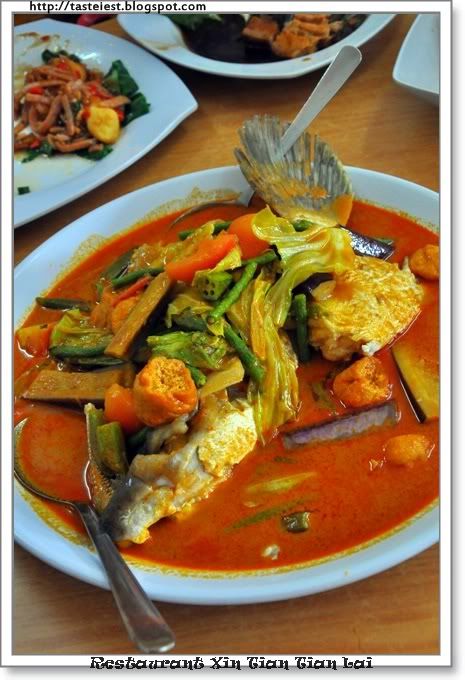 Very cheap but normal food, good choice if you hungry during driving on north south highway as this restaurant very close to Bidol toll. After Bidol toll, turn right and it on your left.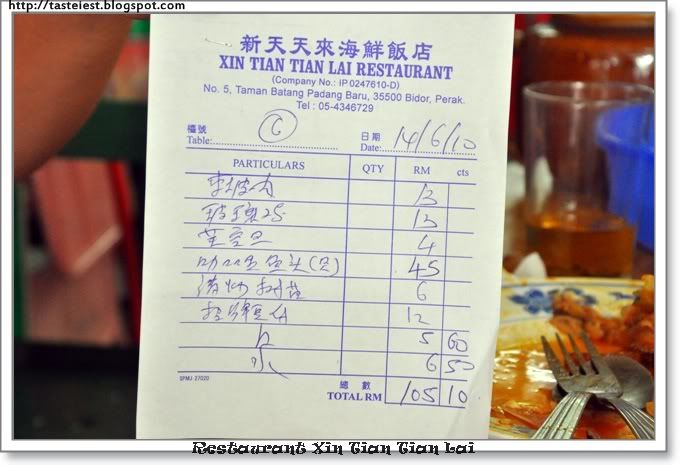 Xin Tien Tien Lai Restaurant
Lunch 12PM – 2PM
Dinner 5.30PM – 12AM
N4 06.354 E101 17.732