Cheng Ho located in Nibong Tebal and it was quite hard to find this shop as it don't have any signboard at all except the small hawker like stall only.
Nibong Tebal famous for it Crab Porridge especially the one from Chang Kee but according to local they prefer Cheng Ho more.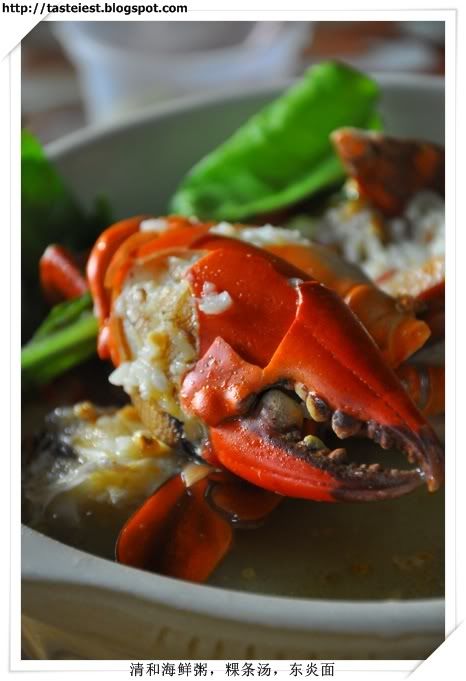 The shop is located on road side, you need to drive slowly to notice it.
They serve lot of variety, Seafood Porridge, Seafood Soup Noodle, Seafood Tom Yam and Boiled Octopus(Tu Bo Sui).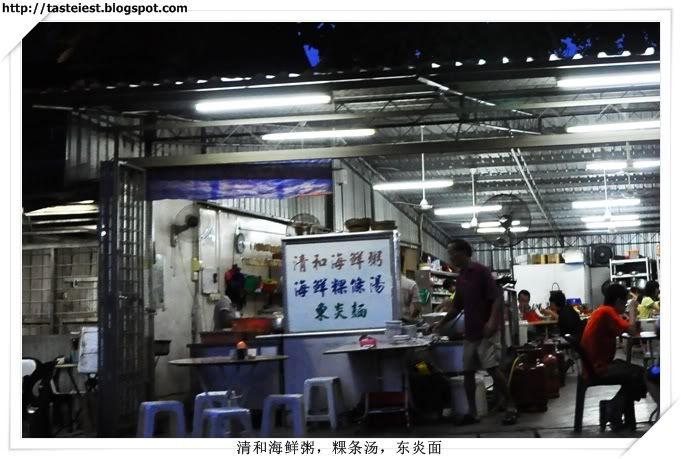 It took them quite sometime to cook as each bowl of porridge is cook individually.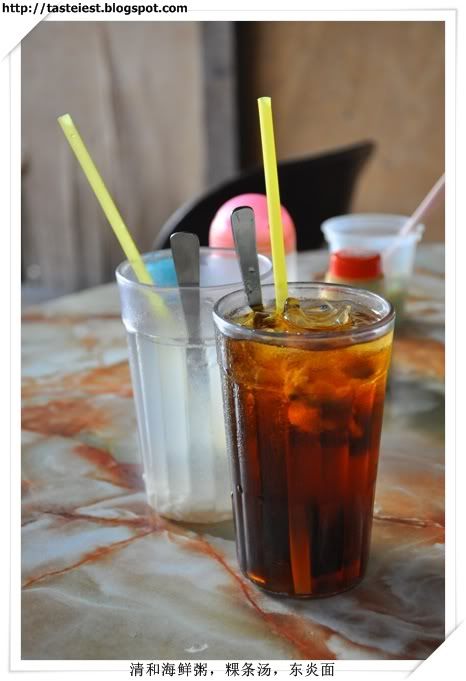 Big bowl of porridge covered with vegetable, this vegetable is the one we eat in Laksa.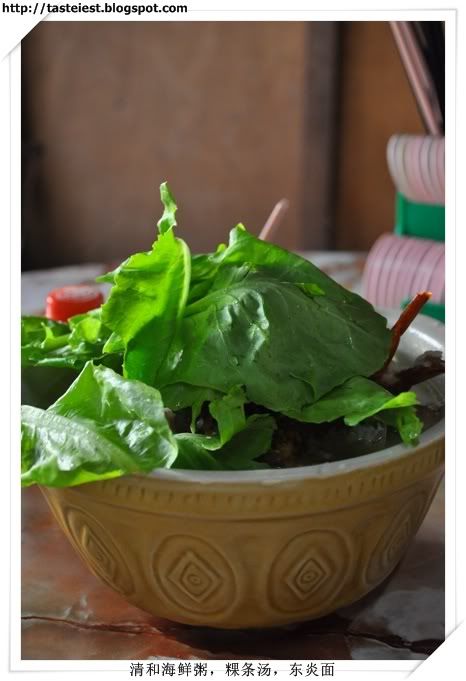 The big bowl porridge served with 2 Crabs, 1 big and 1 medium size. You can ask for more crab if you like but I would advice to ask for more porridge instead as the portion for porridge is quite less.
Fresh Crab sweetness and essence is disolve in the porridge, with tiny cut of pork lard make this porridge very delicious.
Remember the vegetable on top, after dip in for some time it smooth and tasty.
The way they cook porridge which totally different with Teoh Chew Style which cook for long time and it become like soup but for this crab porridge you can still get the rice in good shape but soft for sure.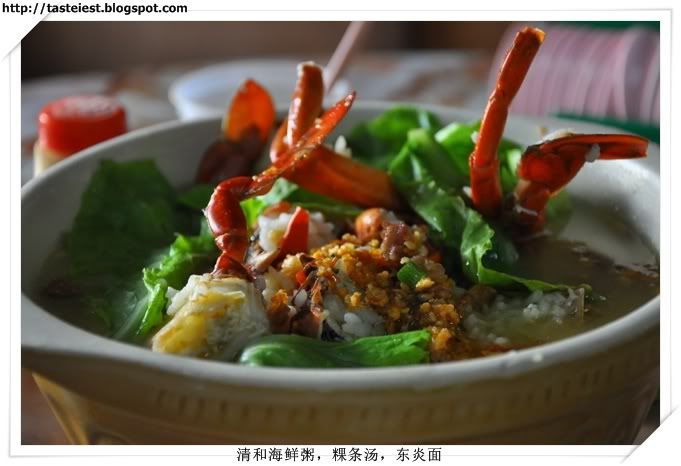 It cost us only RM24 for two crabs porridge. Reasonable Price!
Cheng Ho Crab Porridge
Jalan Baru, Nibong Tebal Penang
N5 09.952 E100 28.690

View Cheng Ho Crab Porridge in a larger map