Roast Duck(新南发烧腊鸭饭)is one of the best Duck Rice I prefer. Although it was name as Duck Rice but they did sell other like Roast Chicken, Cha Siew and Roast Pork as well.
This hawker stall located inside Golden Lake Food Corner, next to Maybank Relau.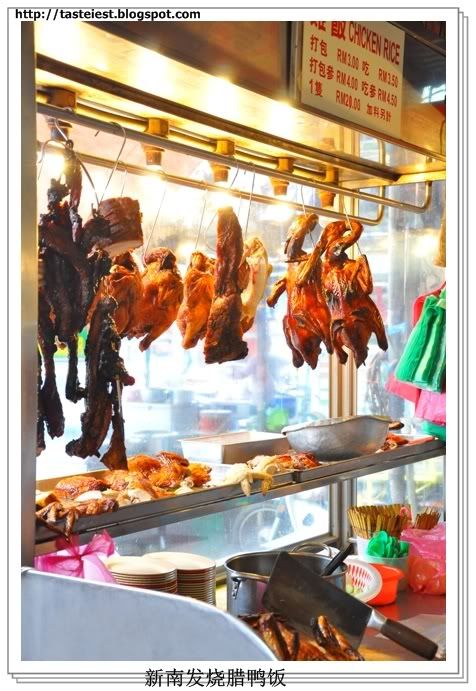 Their Roast Duck selling fast, normally sold out after 2PM as they don't produce much.
Even though I did not include Roast Chicken in this review but I can told you that it is one of the best as well.
For half duck it cost RM18, price is standard in market but you pay for something that standing out from the crowd.
Duck meat is absolutely absorbing the marinated sauce, even breast portion is very strong flavor and not too salty, while the sauce provided is the one use to marinated and it has very strong herbal flavor. GREAT!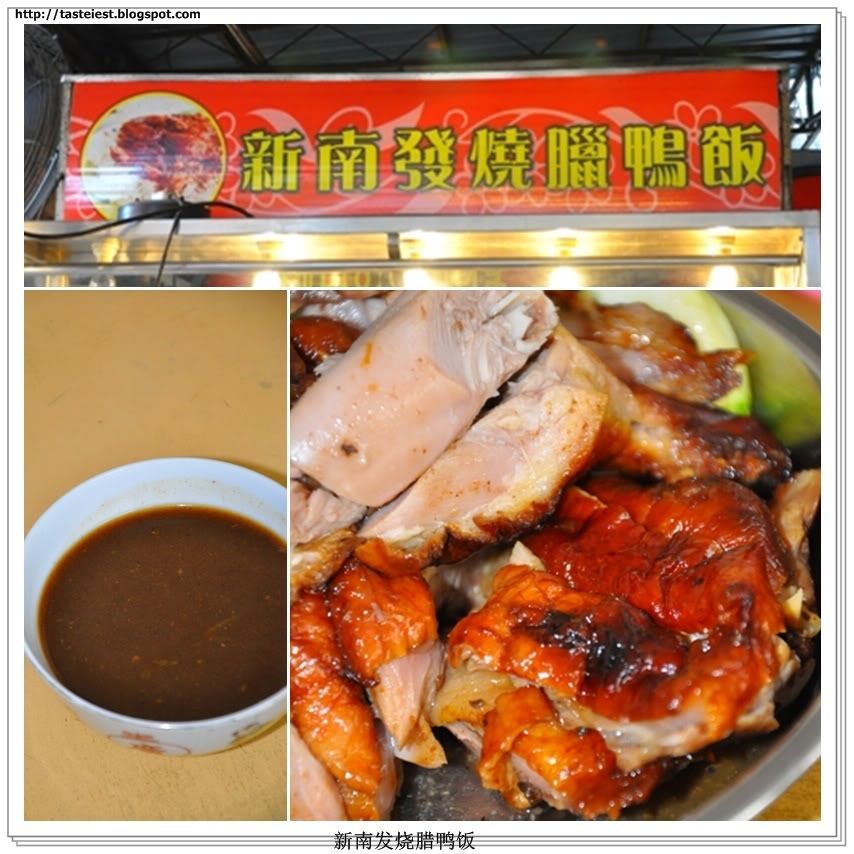 Sour Soup RM1.50, a very strong lemongrass favor from the soup, not really appreciate it but honestly that my personel preference.
For RM1.50 the vegetable given is also very less(nothing to complaint about), but it would be better if they could charge slightly higher but give more vegetable.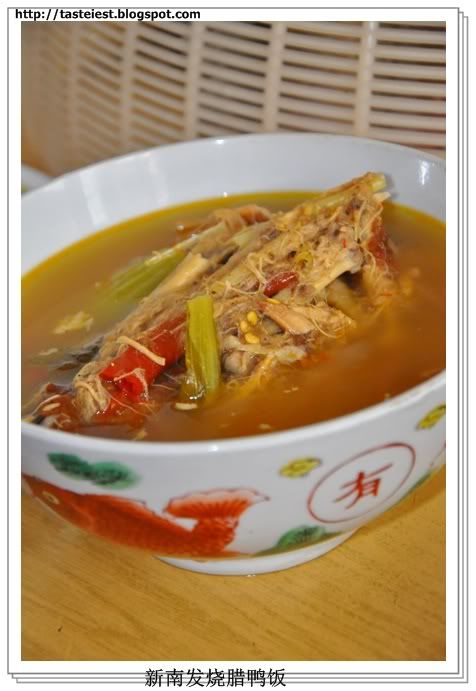 Just to share with you that, hope you don't get shock. We 2 person consume half duck, it prove to be so delicious.

Golden Lake Food Corner
Relau, Opposite PISA
N5 19.854 E100 16.744
Lunch

View Golden Lake Food Corner in a larger map