Lean Hong Kopitiam located in Parit Buntar, unintentionally visited this kopitiam due to most of the shop closed on Wednesday. At first we don't even know what they this stall selling as signboard was covered, we just try our luck.
Went into kopitiam and only one stall "Ah Ma Pork Noodle".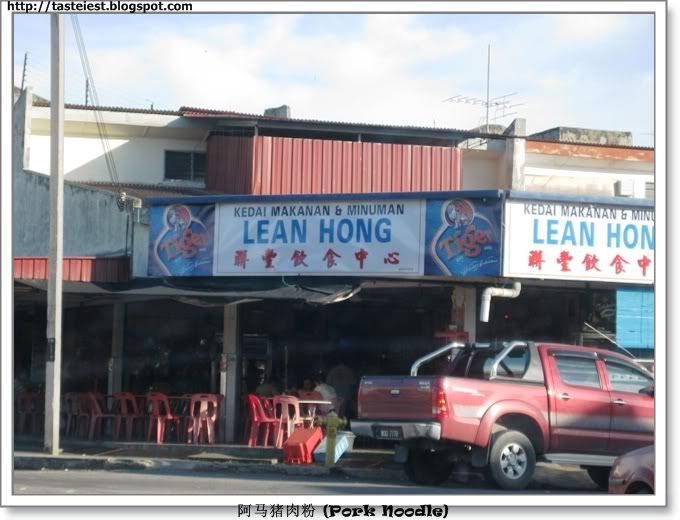 This kopitiam is rather old and hot, not really a good environement.
Option to choose for Koay Teow or Maggie Mee, Small RM3.50 and Big RM4.00.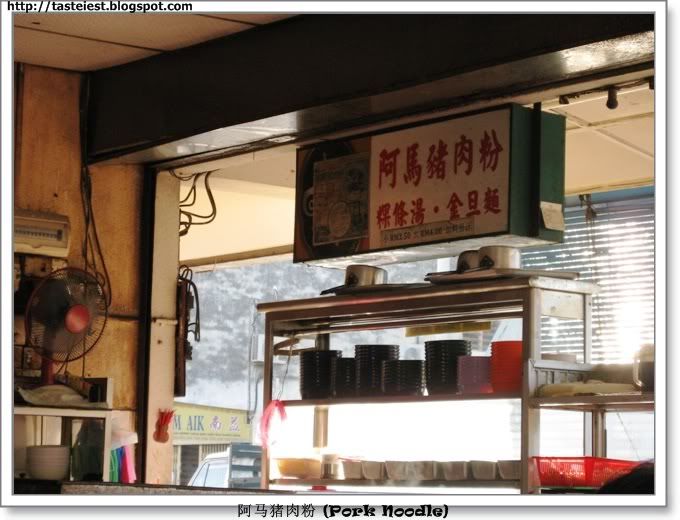 We ordered big bowl which is RM4, portion is big.
Pork blood, minced pork meat, slice pork meat, pork liver and pork skin is covering the whole bowl of noodle.
First taste of the of soup and I was surprise by the sweetness and tastiness, meat is tender soft and pork blood delicious.
Remember to take a lot of the chili paste to be dip, as the chili paste is tasty and not so spicy.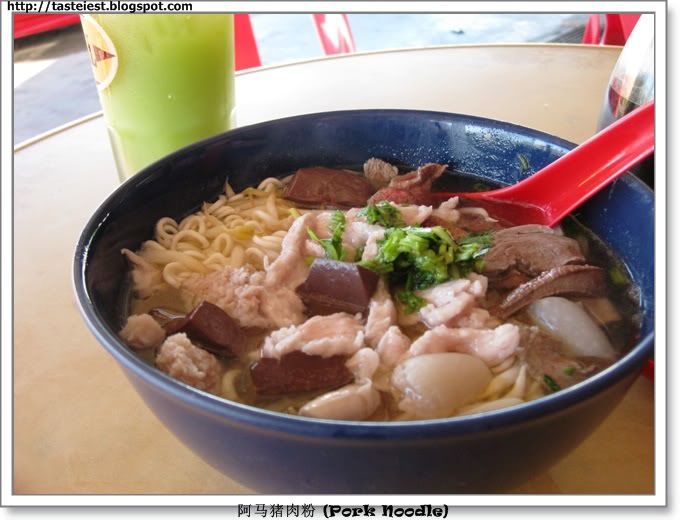 Compare to Nibong Tebal Pork Noodle , Ah Mah Pork Noodle is a lot more delicious on their soup. Well recommended this pork noodle to everyone.
Rating

Lean Hong Kopitiam, Ah Mah Pork Noodle
N5 07.331 E100 29.380
Dinner Only

View Lean Hong Kopitiam in a larger map