Thanks to my friend Terry who brought us to Jamu Selera for our dinner, this restaurant is really hidden in one of the village near Juru, we will never come across without anyone bring us.
Jamu Selera is a Halal restaurant and operate by Malay, it been quite some time since the last time I have Malay food which I miss a lot.
Jamu Selera famous for its Mee Udang and Mee Ketam as well as Ikan Bawal Goreng.

For those that not familiar with Malay eating culture, please don't misunderstand this tea port is for refill water. This is use by our Malay friend to clean their hand before bare hand eating

Ikan Bawal Goreng with Sweet Sauce, we ordered 2 fish as the portion is not really big. Ikan Bawal is deep fried to crunchy and sweet sauce added on top, even deep fried but the fish meat is still very juicy while the sweet sauce further enriches the tastiness for the fish.

Prawn, the soup is taste on the sweet side but the prawn is not white prawn hence is not that tasty, for a portion of 3 people around 15 prawns are serving.

Fried Egg, it exactly the same as Chinese Fu Yong Tan just without pork.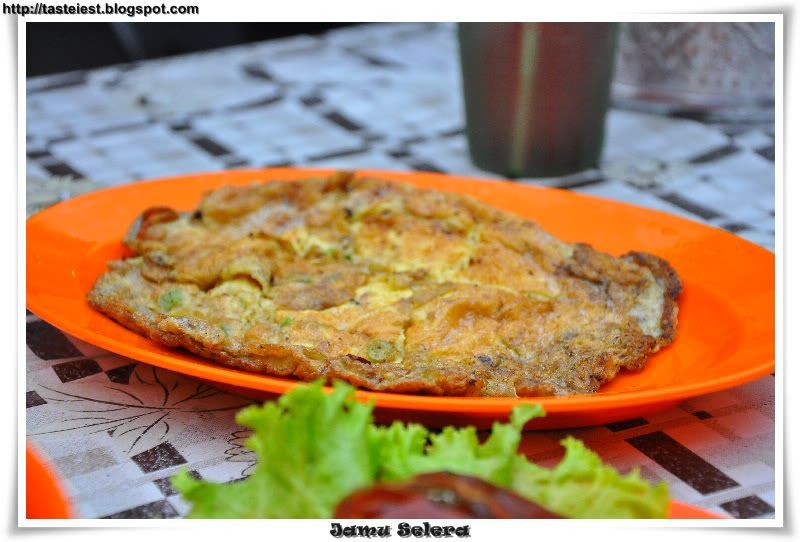 Free Soup, normal soup without any ingredients.

This cost us RM40 for 4 people, quite reasonable and the Ikan Bawal Goreng is recommended.
Rating

Jamu Selera
503, Jalan Kuala Juru,
Bagan Nyiur, Juru
Tel: 04 – 508 4889
Business Hours:
12.00pm – 11.00pm
Closed on Wednesday
N5 19.180 E100 25.104

View Jamu Selera in a larger map