Thanks to my colleague Kenji who brought me to Mun Lock Hooi Coffee shop, it hidden opposite Police Station Sungai Ara and without any signboard just that the crowd is there.
Never know this place hence no research before going, we miss out the signature dish Spicy Sour Noodle, going to try it on next visit.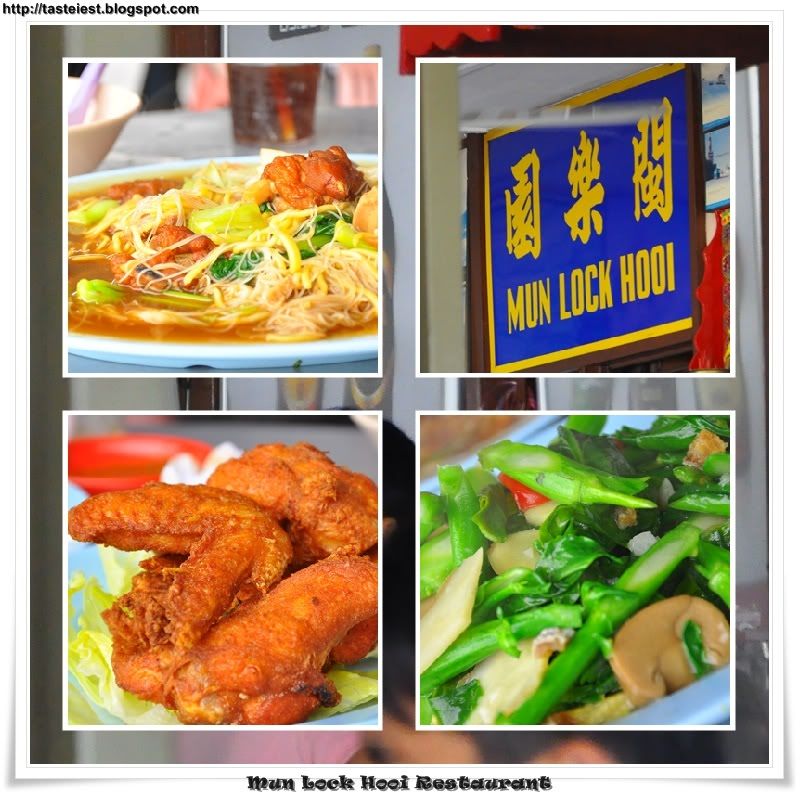 Steamed Hor Fun RM13, Hor Fun, Fish Meat and Vegetable steamed with soy sauce top with deep fried garlic. Hor Fun is soft and smooth, fish meat is a just few pieces but overall it taste good.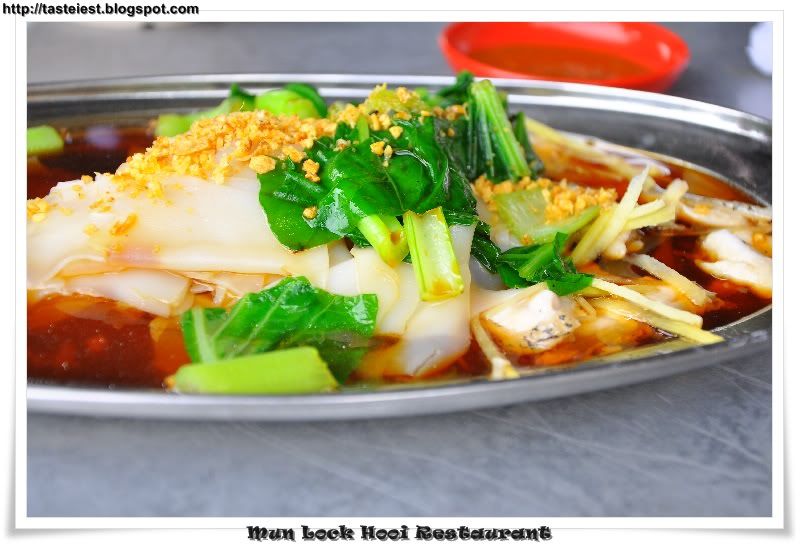 Pork Leg Noodle RM15, using the can pork leg cook with Bee Hun and Mee. Not really delicious as the amount of pork leg use is less and the flavor is not that rich.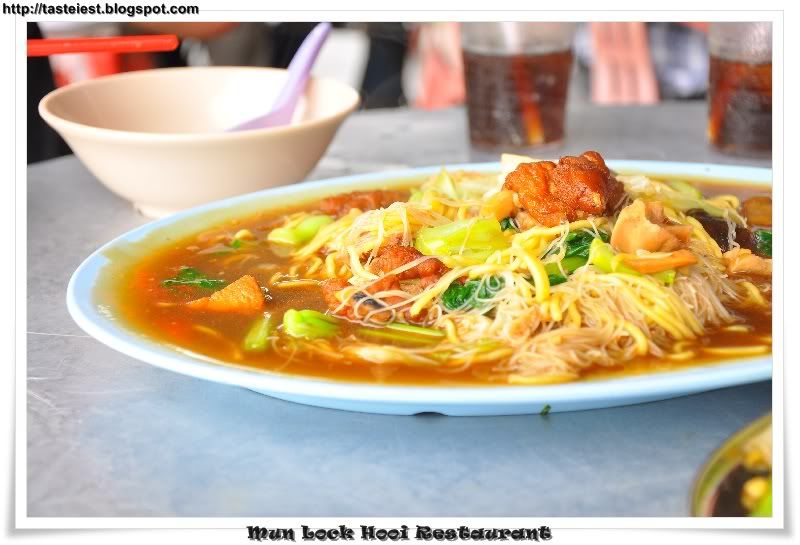 Belacan Chicken, deep fried marinated belacan chicken while keeping the juiciness of the chicken meat. Delicious!

Stir Fried KaiLan with Salted Fish, quite a lot of salted fish use to stir fried KaiLan, nice.

The food is normal and environment is a little bit hot. Going to visit for the Spicy Sour Noodle soon!

Mun Lock Hooi Coffee Shop
Opposite Sg Ara Police Station
Jalan Tengah, Sg Ara, Bayan Lepas,
Penang, Malaysia.
60-12-4741964
11:00 am to 3:00 pm
Closed on Tuesday
N5 19.515 E100 16.346

View Mun Lock Hooi Coffee Shop in a larger map