Restoran Lima Tingkat located in Nibong Tebal, inside have hawker stall selling Chicken Rice, Duck Rice, Bah Kut Teh, Chu Cha and Pork Noodle which I going to review.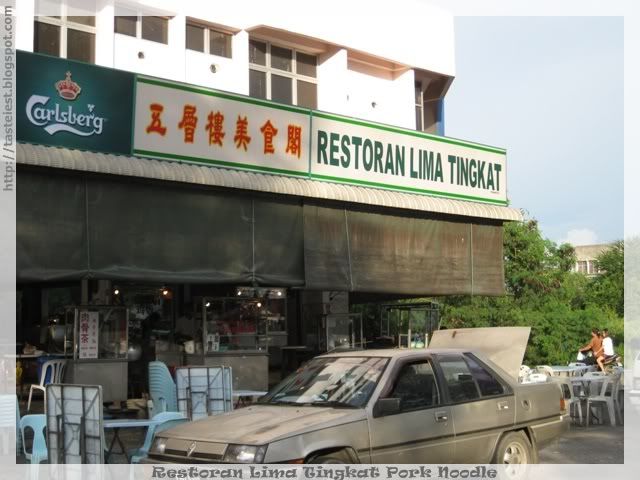 亚富猪肉粉,亚富Pork Noodle~RM4 not only serve noodle, instead they do provide bee hun, maggie mee and seafood porridge.
A bowl of mee cover with minced pork meat, slice pork meat, pork intestine, port kidney and pork liver. Very generous.
Well control of cooking time make all the meat so tender and delicious but the soup is not so tasty as per expected.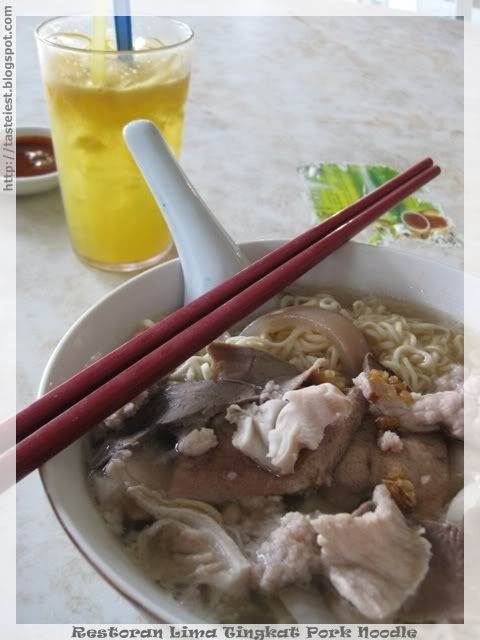 Chili with lard, it just nice and not over spicy.

Another way to eat is to add a lot of Chili into the soup to make it spicy, if you are spicy lover then this is the best way to enjoy this pork noodle.

Overall, this Pork Noodle is not bad but I going to review another stall of Pork Noodle in Parit Buntar which is really delicious, Stay Tune.
Rating

Restoran Lima Tingkat
Jalan Sungai Daun, Nibong Tebal, Penang
N5 10.526 E100 28.597
Dinner Only

View Restoran Lima Tingkat in a larger map