Turning round and round in Parit Buntar for hour without finding a good place for our dinner, took out GPS and look for any nearest food POI and we found Sing Heng Khang Restaurant.
Honestly, without GPS you won't be able to find this place as it hidden in some corner and small road turning in.
Well, we settle down in Sing Heng Khang Restaurant and this restaurant is actually very spaces and they did catering for wedding dinner as well but without air-conditioning.

Ampla Juice with Sour Plum, great amount of Ampla has putting into this cup make it so flavorable.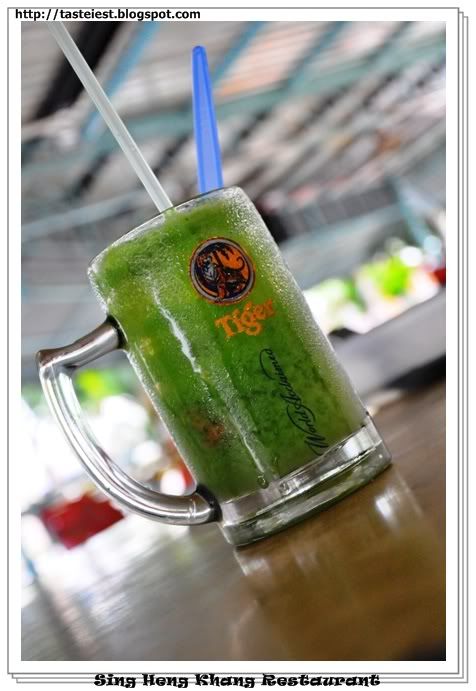 Kam Heong Mantis Prawn, fried mantis prawn and dried shrimp with Kam Heong sauce. Tasty and mantis prawn side cutting has ease our eating.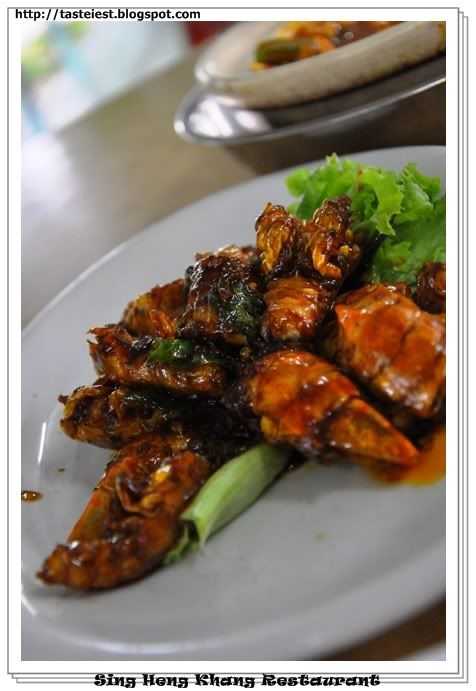 They cut the mantis prawn into half, which is a smart move to ensure mantis prawn absorb the Kam Heong sauce.

Stir Fried Kai Lan, fry to mix well and thicken with cornstarch mixture while keeping the freshness of Kai Lan and crunchiness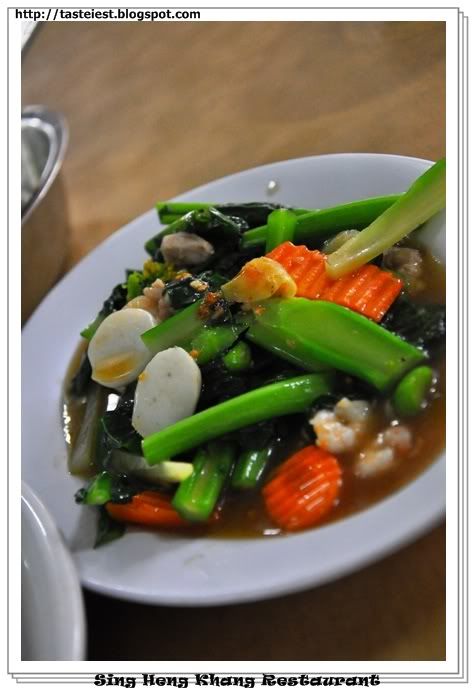 Curry Fish Head, very strong curry powder flavor and I not really like the fish head which chop into small pieces but luckily the fish head is fresh.

It cost RM33 for the meal, price is reasonable.
Sing Heng Khang Restaurant
Jalan Damai, Parit Buntar, Perak
N5 07.496 E100 29.076
Close on Wednesday
Sorry for the not updated google map, I can't do much to ask Google update their map so I come out below manual direction and I hope it help. It started from Parit Buntar Clock Tower which is pretty easy to spot on.
1.Parit Buntar Clock Tower
2.Get on Roundabout and drive south
3.Take the 2nd left onto Jalan Dewan
4.Turn right onto Jalan Sekolah
5.Turn right onto Jalan Damai
6.Turn left onto Road
7.Turn left onto Road
8.Sing Heng Khang Restaurant

View Sing Heng Khang Restauran in a larger map