Lunas is small town located in Kedah and famous for its Roast Duck, the biggest player here definitely is Tan Kee Roast Duck as it house in 3 shop lots which is quite amazing for just selling Roast Duck.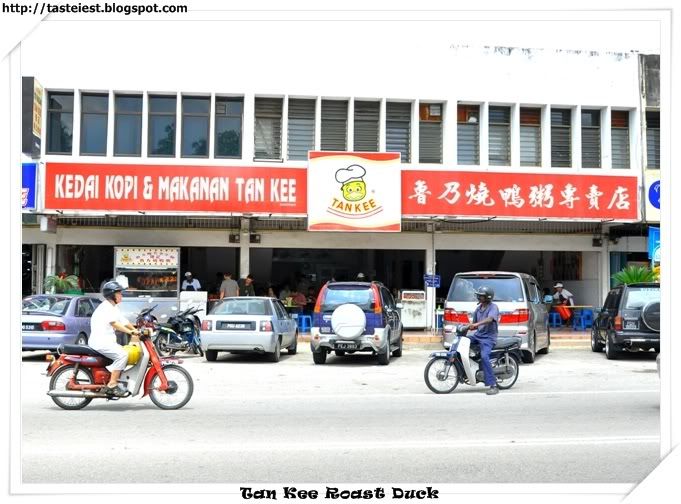 As expected it was spaces and good air flow with a lot of tables, you won't feel hot inside.
Tan Kee serve various type of Duck, original, crispy skin and plum sauce duck with either rice or porridge, as well as sour soup, vegetable, taufu and egg.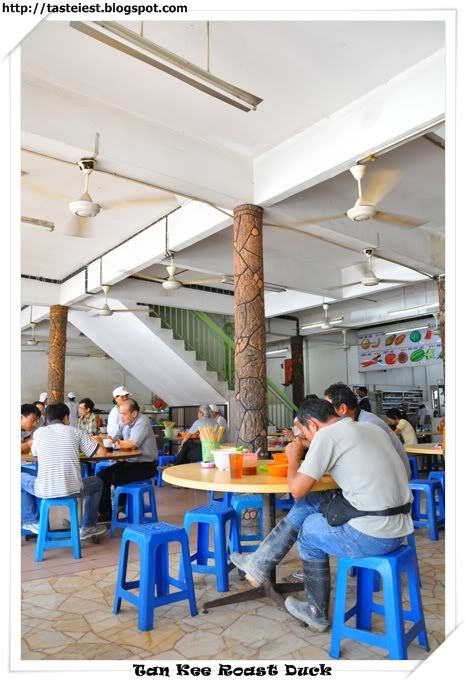 TauFu and Egg marinated with black sauce, TauFu and Egg fully absorbing gravvy but it would be better if the gravvy taste a little bit more strong.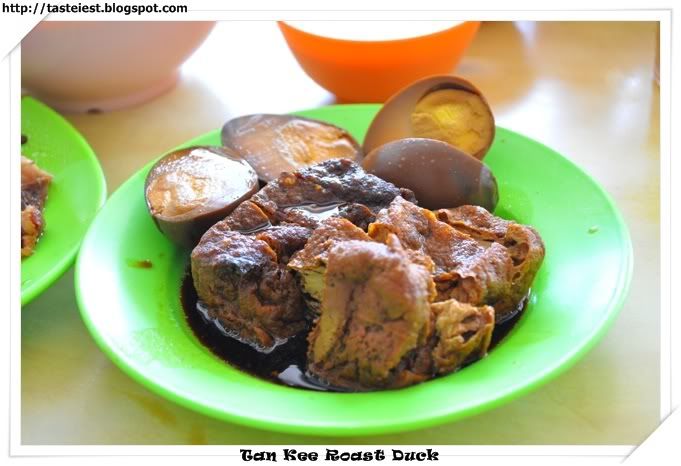 Duck Liver, according to my friend it was quite hard to get this in Penang anymore but with luck this shop is actually selling it.
Duck Liver is not easy to cook, if not cook properly it would be like rubber but Tan Kee make it excellent which is very tender and soft,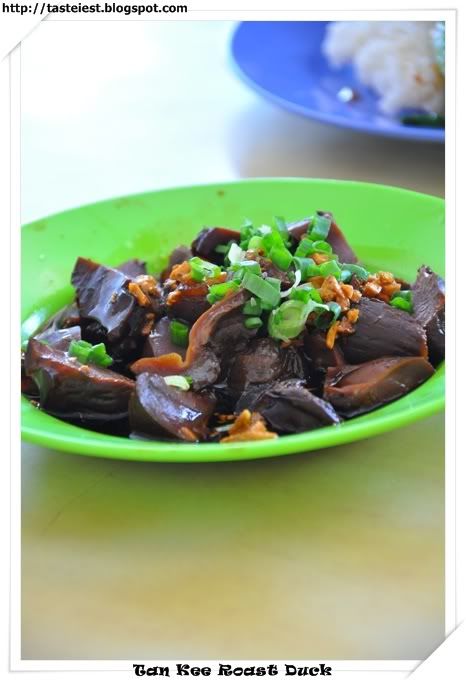 Boiled Vegetable with Deep Fried Garlic on top.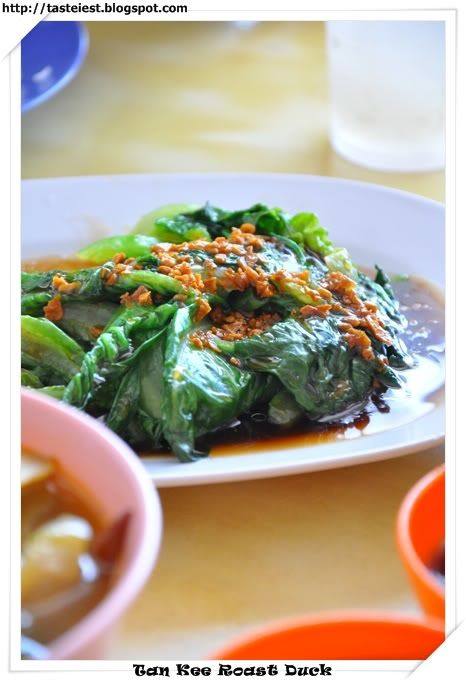 Sour Soup, somehow feel that it lack of spicyness, much more better if it taste more sour and spicy.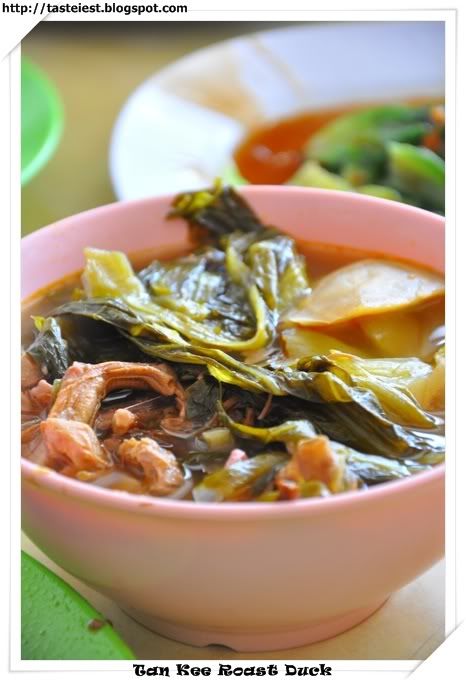 Roast Duck with Plum Sauce, skin is crispy like Beijing Duck but not lossing it juiciness.
Sadly, the chili sauce is just not up to standard, it don't have the strong chili sauce flavor but it doesn't matter as we order Plum Sauce Duck which is favorable and tasty.
I need to mention about the portion, at first we order portion for 3 person but when it serve we are surprise and we did actually request to change to portion of 2 person.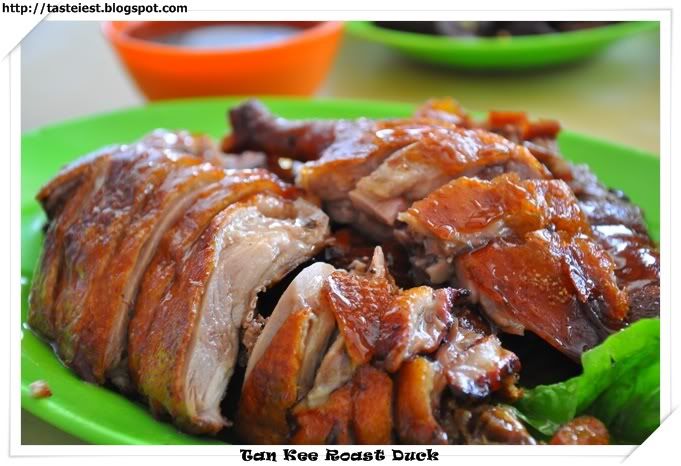 It was quite cheap, RM27 for 3 person for all of the above dishes. Pretty cheap.
Rating

Tan Kee Roast Duck
Jalan Lunas, Kedah
Lunch to Dinner
N5 25.745 E100 32.088

View Tan Kee Roast Duck in a larger map