*This restaurant is listed in Top Japanese Restaurant in Penang
We are heading to Chikuma located in Sunway Tunas for our dinner but too bad it close, so we head down to Tsuruya which located at i-Avenue.
This shop has been around for quite some time but we never has chance to visit it, or I should say we don't realize of it exists.

Tsuruya give us a feeling of expensive menu from the outlook, same feeling goes when we step inside but not until we saw the menu, the price shown are quite reasonable.
Environment wise is good, dim light and clean, you have a choice for Japanese style table or normal table and we selected the Japanese style for sure.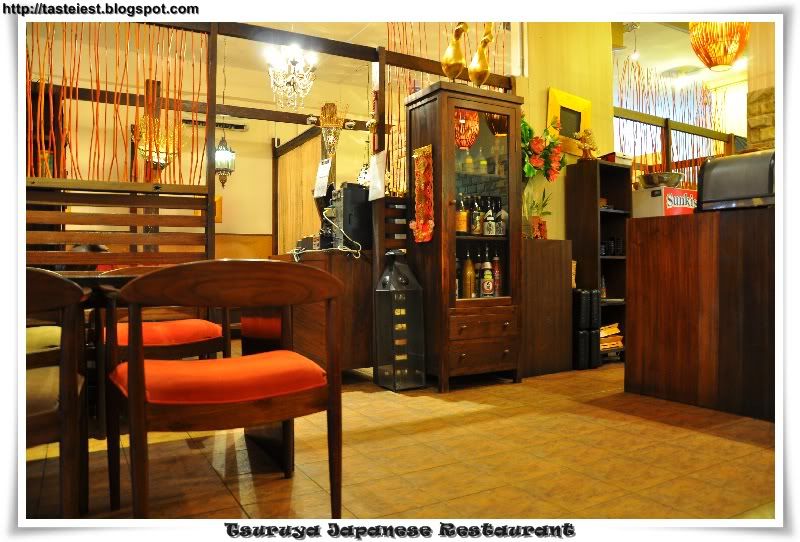 Chicken Teriyaki Bento Set RM24, bento set come with Chicken, Rice, Salad, Fruit, Miso Soup, Golden Mushroom Butter and Chawan Mushi.
Deep Fried Chicken cook with Sweet Sauce, Chicken is tender soft and extremely delicious taken with rice. Recommended!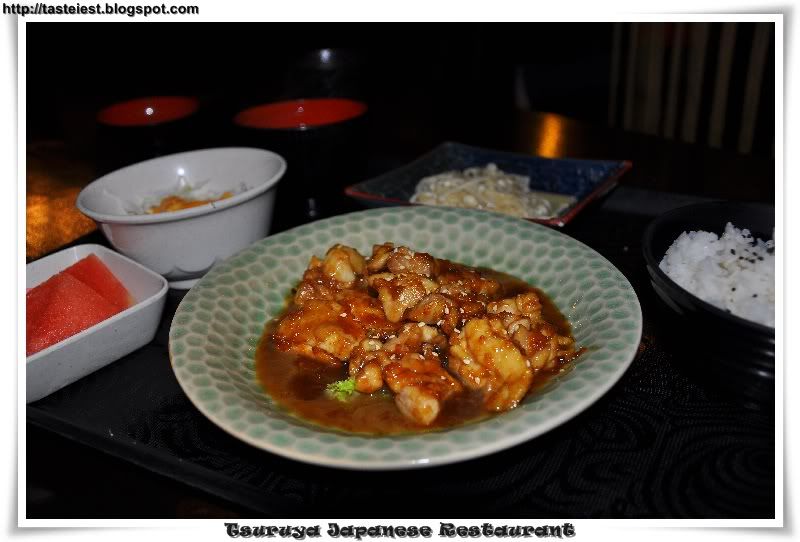 Chawan Mushi (Steamed Custard Egg), egg is soft and smooth but lack of mushroom in it else will be perfect.

Golden Mushroom fried with Butter, very strong butter flavor and it really nice.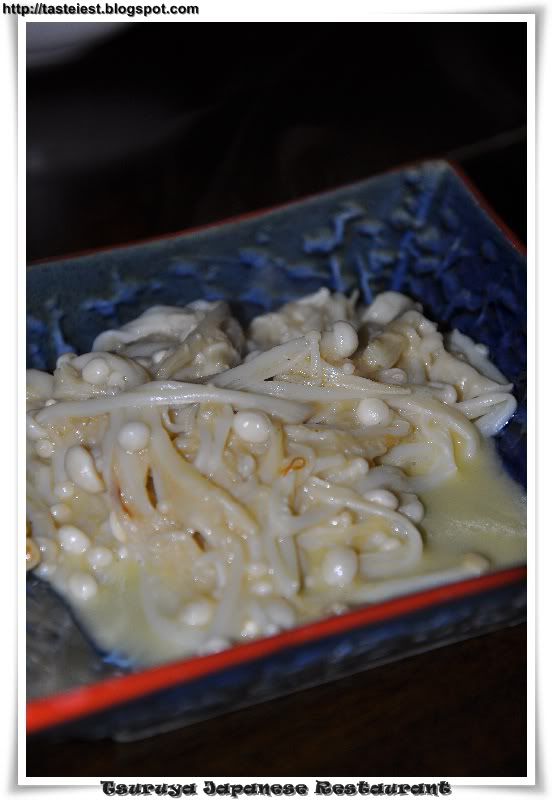 Onigiri RM3, it like a dumpling but using Japanese Rice with Ume (lime) in it. Very special as we never take rice with sour plum before and it really help to bring up appetite.

Sake Harasu(Salmon Belly) RM15, Salmon Belly grill to perfection, close up to the Salmon Belly you can see the thick layer of fat which is really tasty taken with lemon.
Every bite makes your mouth full of Salmon oil.

You can't miss Sushi when visit to a Japanese Restaurant right? So here is our order for Sushi "White Dragon Maki" RM20.
Tamago (Egg), Cucumber and Tempura Prawn wrapped with rice, Tempura Prawn is a little bit soft as expected due to the rice but it still taste good.

We end the dinner with Macha Ice Cream (Green Tea Ice Cream) RM5.50, we were told Red Bean finish but we not really care as we don't take it as well.
Really strong green tea flavor and I would say they might be getting from the same supplier as Azuma coz both tastes exactly the same. Recommended!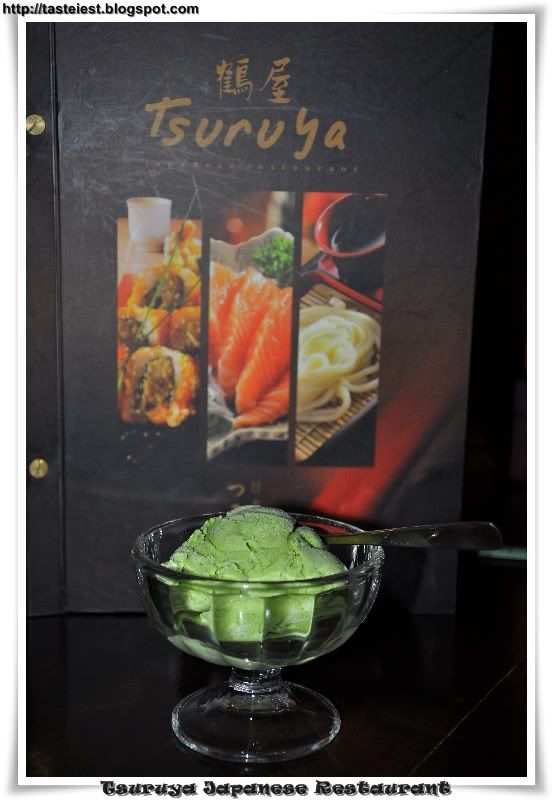 Definitely thumb up for Tsuruya, delicious food for reasonable price and superb environment.
Rating

Tsuruya Japanese Restaurant
1-1-38/39, MDN, Kampung Relau 1,
i-Avenue, 11900 Bayan Lepas, Penang
Tel: 04-641 0828
Opening Hours:
11.30am till 2.30pm
6.00pm till 10.00pm
N5 19.983 E100 17.581

View Tsuruya Japanese Restaurant in a larger map