Yut Kee is so famous and been around for almost a decade, it crowded every now and then, famous for its Roasted Pork and Roti Babi.
Parking space is quite limited in that area, you may drive down further and there is a small parking space on your left.

Signature dish, Roasted pork served only on Fridays and Sundays from 11.00am till it's sold out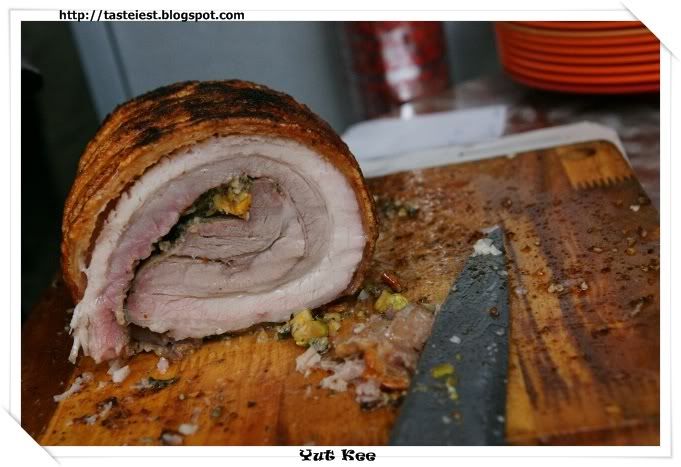 Cup are showing antique look which demonstrating the age of the shop.

A single portion RM10 has only two thin slice of roasted pork, the skin crunchy, meat tender and succulent. I not really appreciate the apple sauce as I feel it taste too strong and overlap the tastiness of roasted pork.

The meat used very little fat while pork skin's crunchiness that makes crackling sound.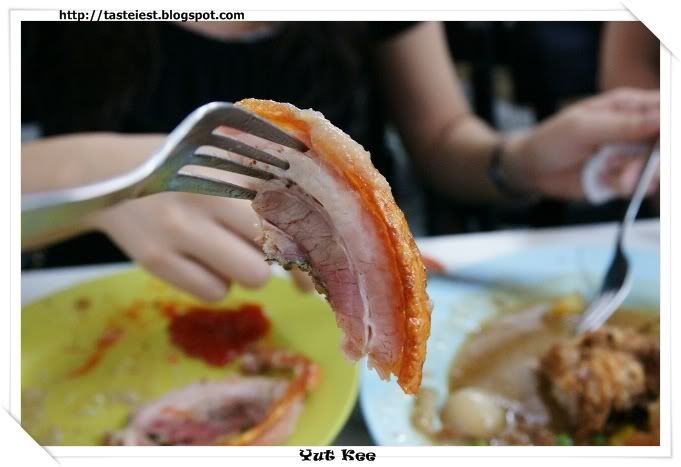 Fried Mee was not really impress us and it not delicious as well.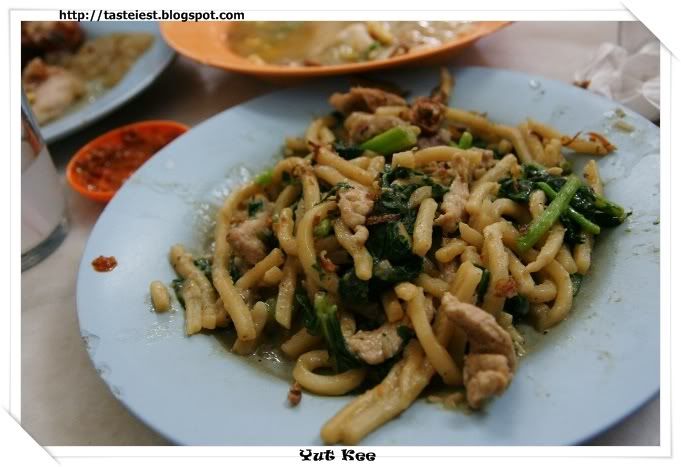 I did read some blog about their Homemade Kaya Roll RM0.80/pcs but it was a big disappointment, hard, dry and limited kaya.

We miss out the Roti Babi, definetely will try it out on next visit.
If to rate the roasted pork alone it would be 5 stars but overall it would be only 3 star.

Yut Kee Restaurant
35 Jalan Dang Wangi
(Opposite Capital Square and Wilayah Complex)
03-2698-8108.
Opens from 8am-5pm daily, closed Mondays and last Sunday of the month.
N3 09.373 E101 42.011

View Yut Kee in a larger map