Ong Cheng Huat Seafood 王清发海鲜, one of the very famous restaurant located in Bagan Lallang and interviewed by famous food channel host by Ah Xian.
Famous for its steamed fish which is very fresh and delicious homemade sauce, other than steamed fish head it also serve prawn, crab, lala…etc.
You may need a good map guide or GPS to find this restaurant as it really hidden, big parking space in front of the restaurant hence parking is not a concern.

Steamed Fish RM32, half Red Snapper Fish use to steam with homemade sauce which taste a little sweet and sour.
Too bad that don't have white rice, it would be good if taken with white rice.

Stir Fried Lala RM14, shredded ginger, garlic and chili were stir fried with Lala. Lala is extremely fresh and sweetness from Lala is dissolving into the soup making the soup even tasty.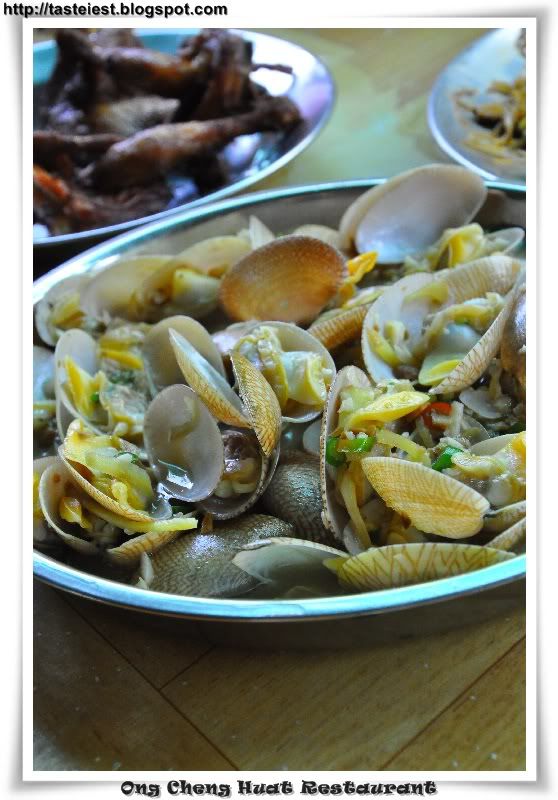 Heh Pia RM5.50, Three thin layer of Heh Pia with prawn inside.

Fried Bihun RM4, it taste exactly like economy bee hun where no prawn or meat. It good to have plain fried bihun in order for you to take together with other delicious dishes.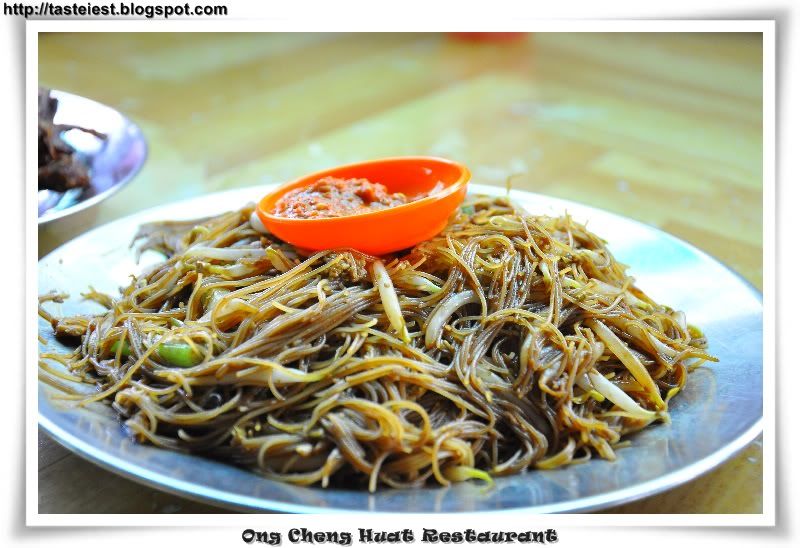 Deep Fried Spring Chicken RM10, Spring Chicken is marinated and the meat inhales the marinated sauce thoroughly.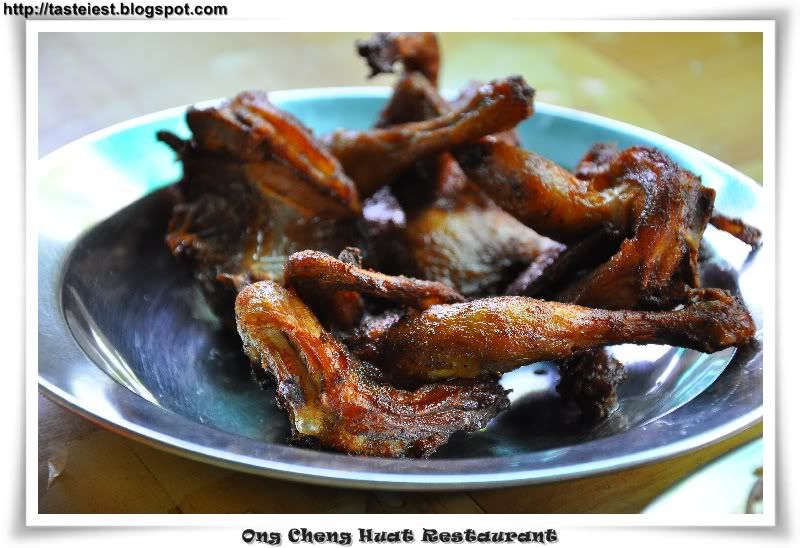 You may try out their Tuak(alcohol drink), a little sour and sweet drink if you are not working/driving after lunch.

Ong Cheng Huat Seafood Restaurant
2004 Bagan Lallang, 13400 Butterworth, Penang
04 3314782
11am – 5.30pm
N5 26.596 E100 23.757

View Ong Cheng Huat in a larger map