Good Morning, Chinese culture to have a good breakfast is to eat Dim Sum, we heading down to town for Dim Sum and main intention is to try out Fish Meat Hor Fun(红烧鱼肉河粉) which was highly recommended by my friend Kenji.
Dim Sum Food Restaurant点心小厨, located at Macalister road and same boss for Restaurant Zim Sum.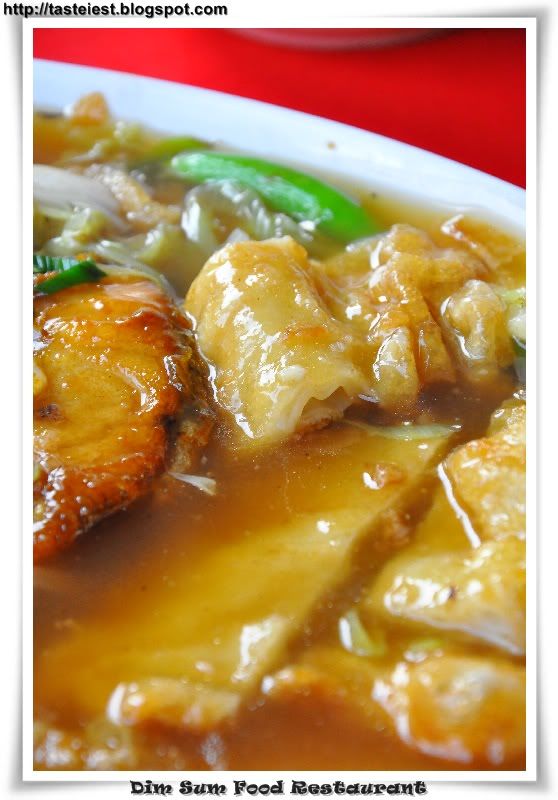 Behind the restaurant is a private parking lot or you can try your luck to look for parking lot at road side, Dim Sum Food Restaurant is very spaces and tremendous air flow you won't feel any heat during dining.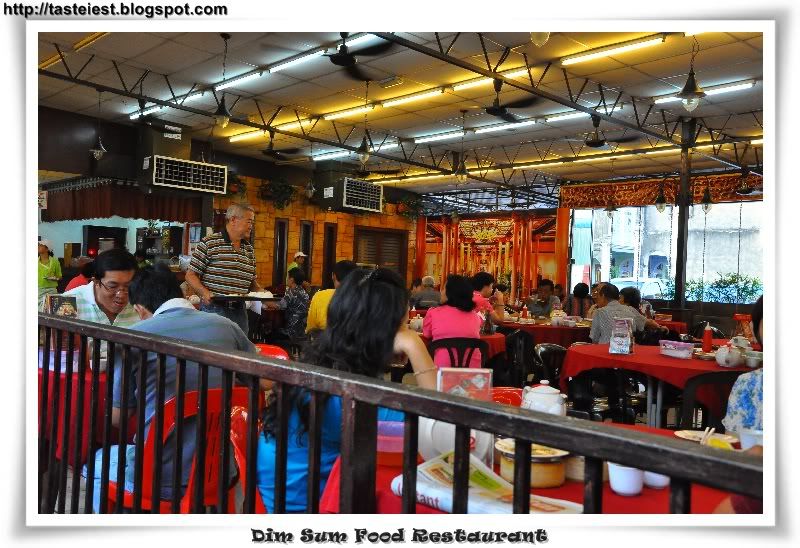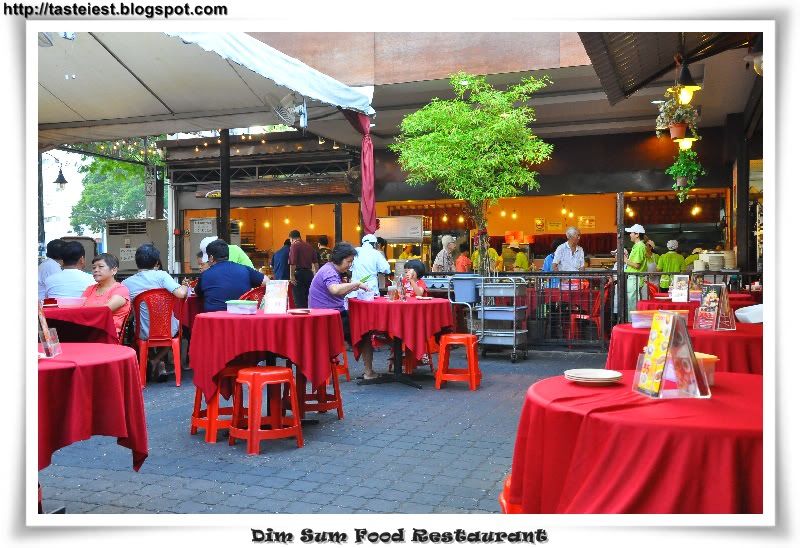 Shrimp Dumpling with Scallop, steamed dumpling with fresh shrimp and scallop filling.

Chicken Feet, not really tasty compare to Restaurant Zim Sum.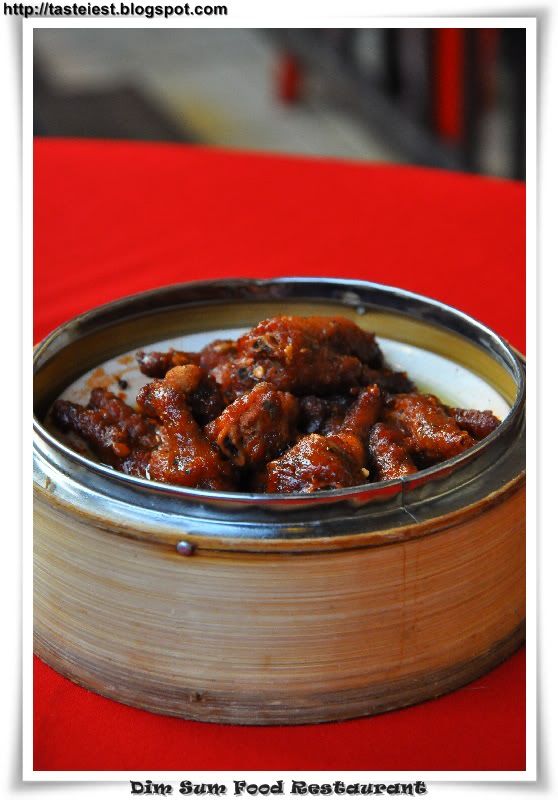 Fried Prawn Roll, crispy skin with fresh prawn. Delicious.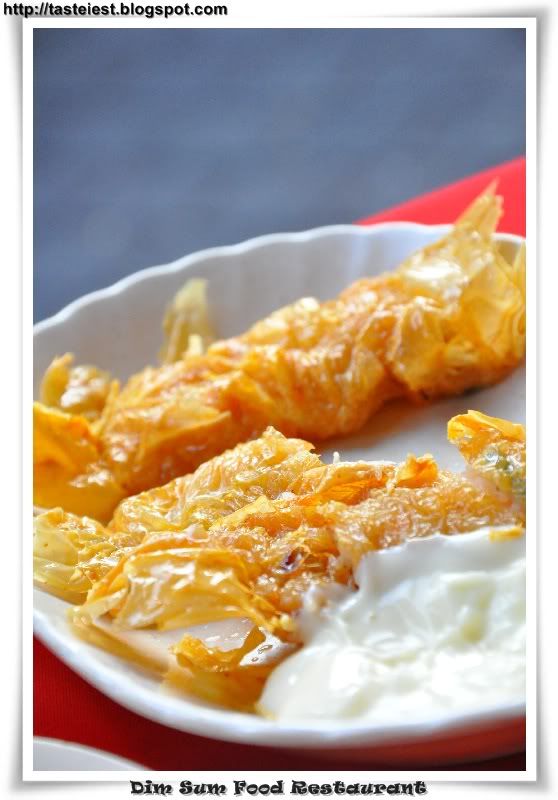 Finally our long awaiting Hor Fun is served. Fish Meat Hor Fun(红烧鱼肉河粉)RM17, Hor Fun covered with 2 big piece of deep fried fish meat and vegetable.
Deep Fried Fish Meat is fresh and tasty with the gravy, and it come to our surprise where we can't find the Hor Fun.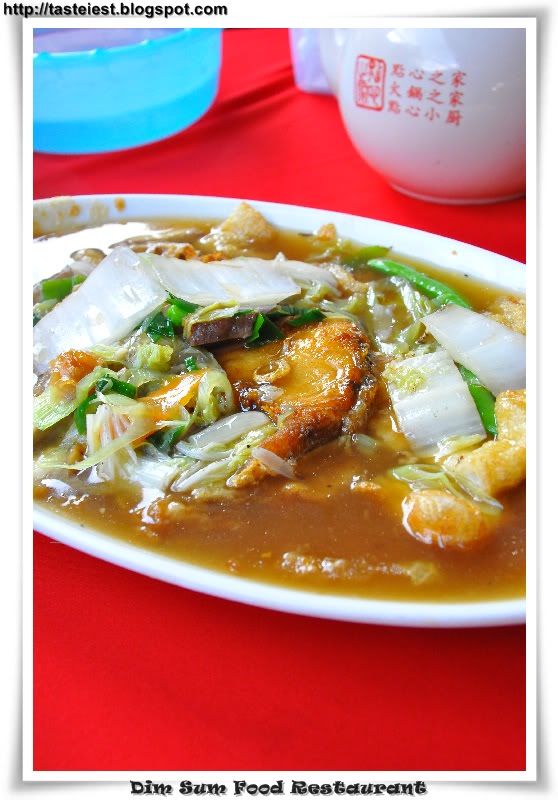 Hor Fun is place under the Fish Meat and Vegetable, and what caught our attention is the Hor Fun which is deep fried and cut into big pieces.
Never try Deep Fried Hor Fun before, so special and deep fried Hor Fun is better in absorbing the gravy making it very delicious.

Fish Meat Hor Fun(红烧鱼肉河粉) portion is big and more than enough for two person, recommended for 4 person so that you can keep your stomach for some other Dim Sum.
Remember to try out the Fish Meat Hor Fun.

Dim Sum Food Restaurant
63, Macalister Road, 10400 Penang
Monday – Friday 8am – 2pm
Saturday – Sunday 8am – 3pm
N5 24.943 E100 19.486

View Dim Sum Food Restaurant(点心小厨) in a larger map