Fish Meat Porridge inside Kedai Makanan Bersatu in Nibong Tebal, deep fried fish meat cook with porridge.
This stall not only sells Porridge, instead they did sell mee, bihun with tom yam soup as well.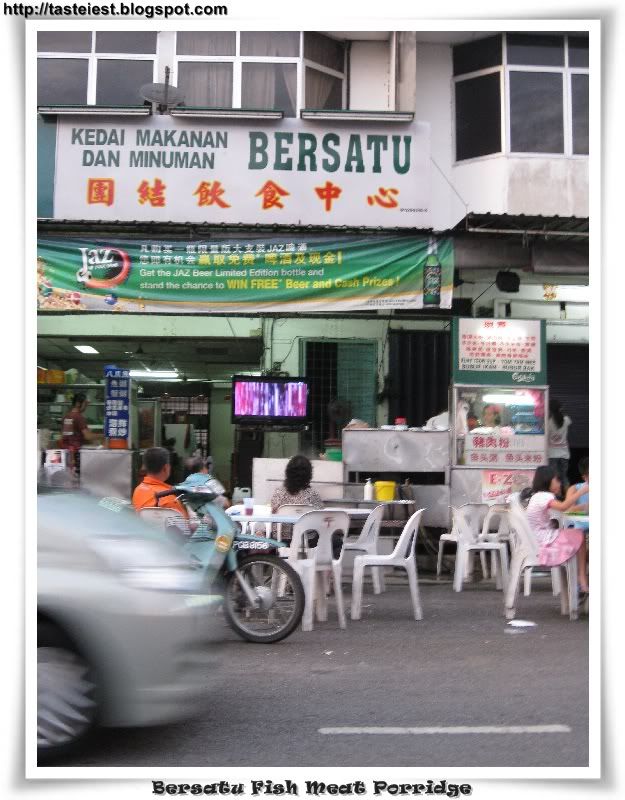 The soup is cloudy because of the long hour of cooking with bone for the sweetness, it really sweet and tasty.
Porridge still in rice shape because they cook the rice first then just cook together with the soup.
Deep fried fish meat is fresh and delicious.

Try out this Fish Meat Noodle if you so happen to be in Nibong Tebal.

Fish Meat Porridge at Kedai Makanan Bersatu
Jalan Sungai Daun, Nibong Tebal, Penang
N5 10.641 E100 28.550
Dinner only

View Delicious Fish Meat Porridge at Kedai Makanan Bersatu in a larger map