We always visit Food Master Bak Kut before we going to Jawi Night Market as it was quite far from where we stay.
I still confuse and puzzle whether Bukit Mertajam Good Master Bak Kut Teh is the same shop with this or not because of the same Chinese Name 食王肉骨茶。


Food Master Bak Kut Teh is the name, does it same with Good Master Bak Kut Teh? Food vs Good!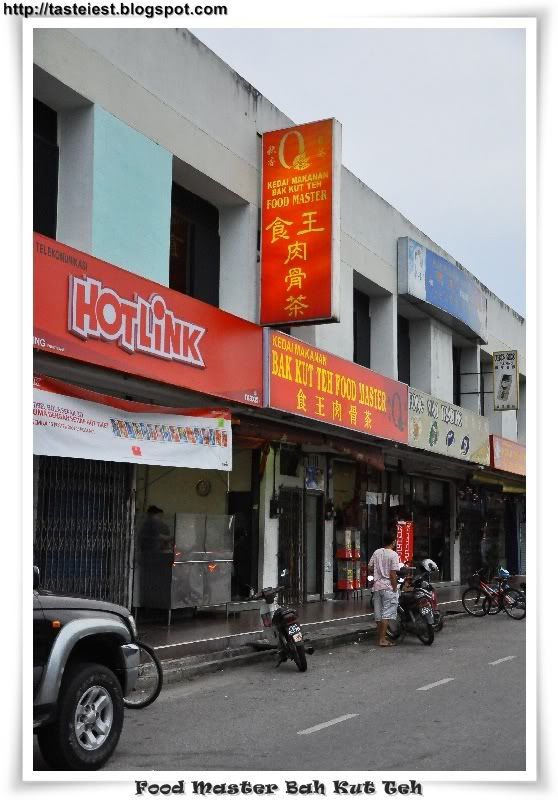 This restaurant is quite spaces, they have few big fans blowing hence it was not stuffy.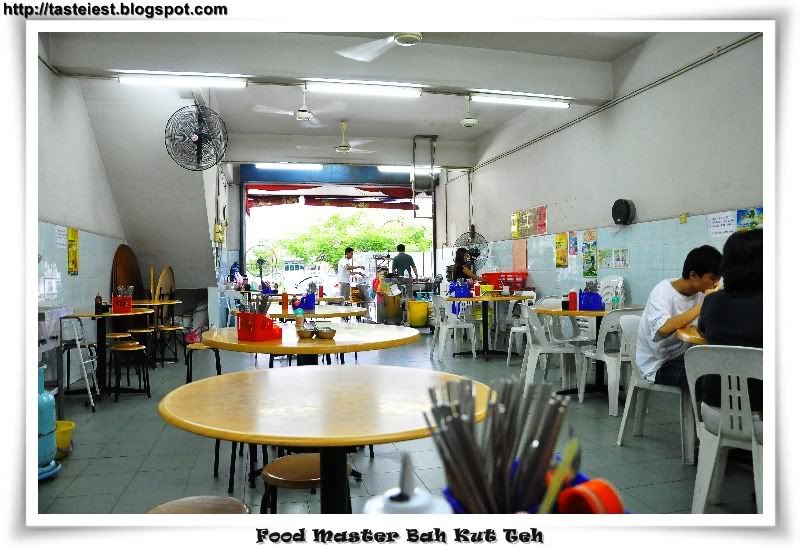 Bak Kut Teh RM33 (Big), RM22 (Medium), RM13 (Small), RM7 (1 Person).
We ordered medium for two of us, the soup full of many herbs taste which used to be boiling for long hour.
Inside clay pot is the delicious pork, pork ball, pork stomach, golden mushroom and vegetable.
No charge for extra soup and it definitely not enough for one clay pot, we never miss to request for additional soup.
Worth to mention is their port meat, which is extremely tender soft and delicious.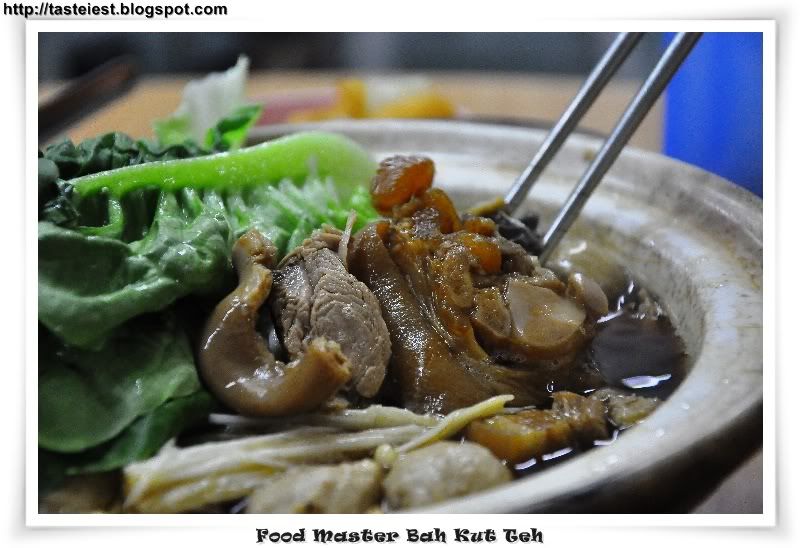 Give it a try if you pass by

Food Master Bak Kut Teh
Along Butterworth Ipoh old highway, recommended to use GPS for exact location.
Lorong Belibis 1, Penang
N5 16.029 E100 28.542

View Food Master Bak Kut Teh in a larger map