Strawberry Ice Cream at Green View Nursery and Café (绿景园)
Green View Nursery & Café (绿景园) normally will be the first shop you visit coz it on half way up to Cameron Highland, big shop offer wide variety of vegetable and dessert.
We have stop in this shop twice for it's dessert, once when we drive up and another round during our way back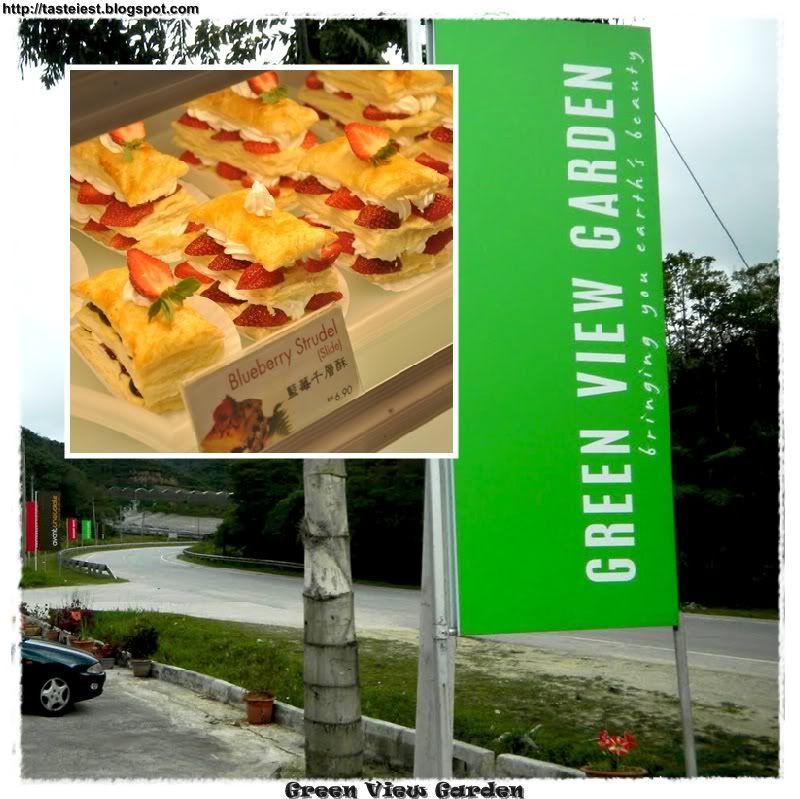 Strawberry Strudel RM6.90, layer of puff and strawberry with cream in between. A lot of fresh Strawberry inside the multilayer puff, sweet and sour with the puff is so delicious.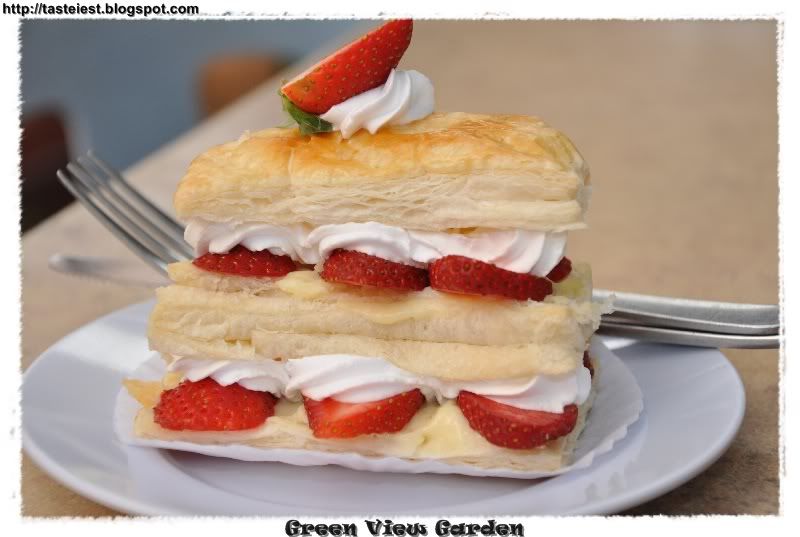 Close up to the half cut Strawberry.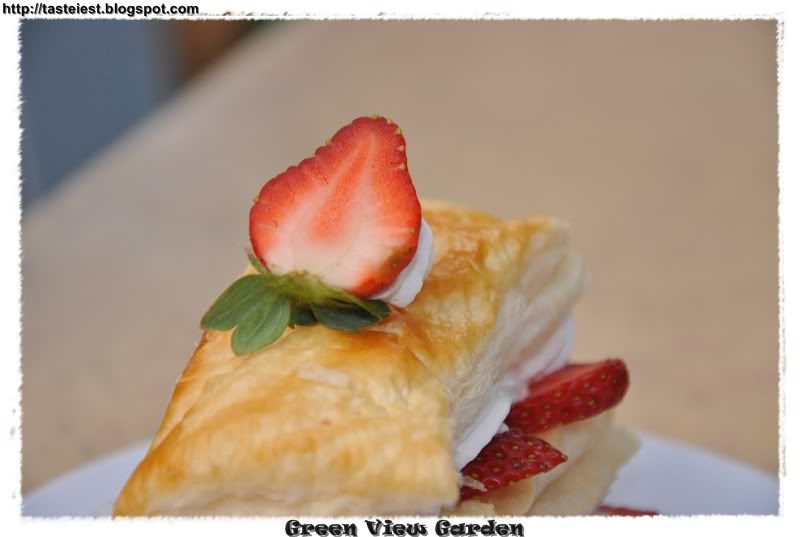 This is the same as what we ate but bigger, just take a photo of it. RM24.90 for the whole piece seems to be cheap.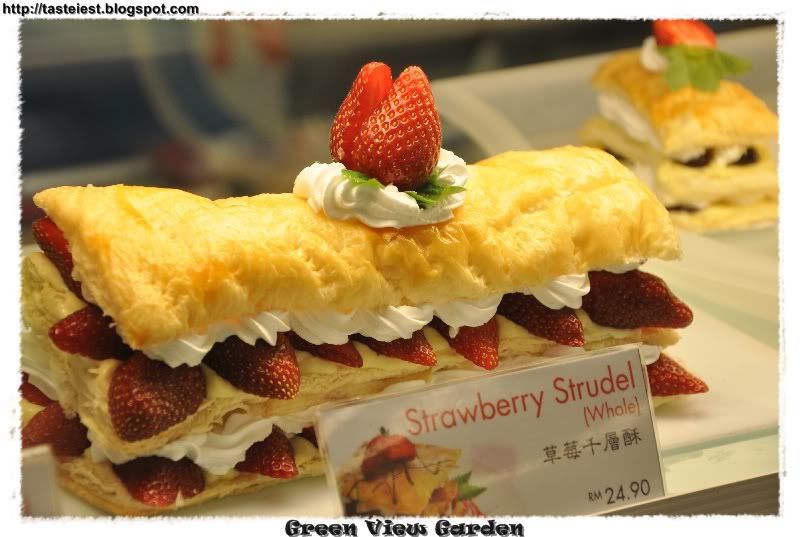 This is what we have during our way back, Strawberry Ice Cream. Chocolate Chip and Vanilla ice cream with Fresh Strawberry, Yummy!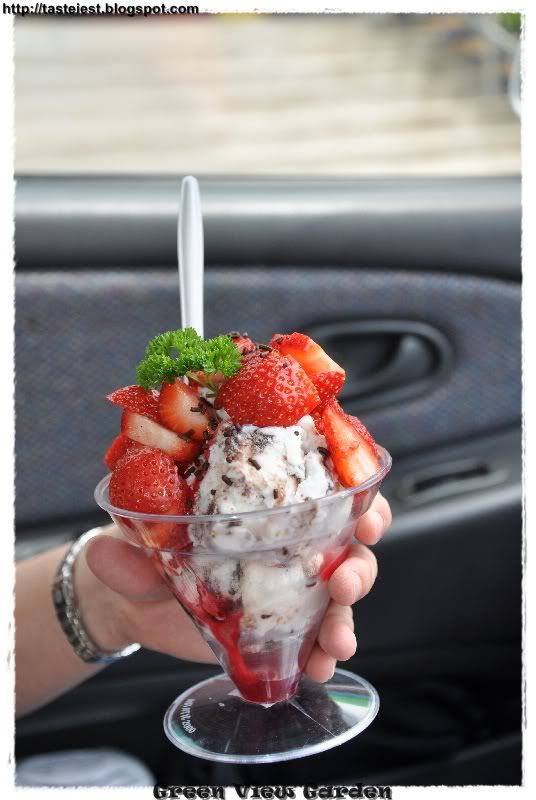 Stop by Green View and take a break with delicious Strawberry Dessert for refreshment during your way up to Cameron Highland.

Green View Nursery & Café (绿景园)
11, Taman Matahari Cerah, 39010, Kampung Raja,
Cameron Highlands, Pahang, Malaysia.
6 05 – 4981 982 / 4912 061
greenviewgarden@gmail.com
N4 34.781 E101 22.757
http://www.greenviewgarden.com/

View Green View Nursery & Cafe in a larger map