After last visit to Hua Ling Restaurant about month ago, I started to miss their Tom Yam Prawn again.
You may refer to our last visit review here
This round we order something different but Tom Yam still in our order list.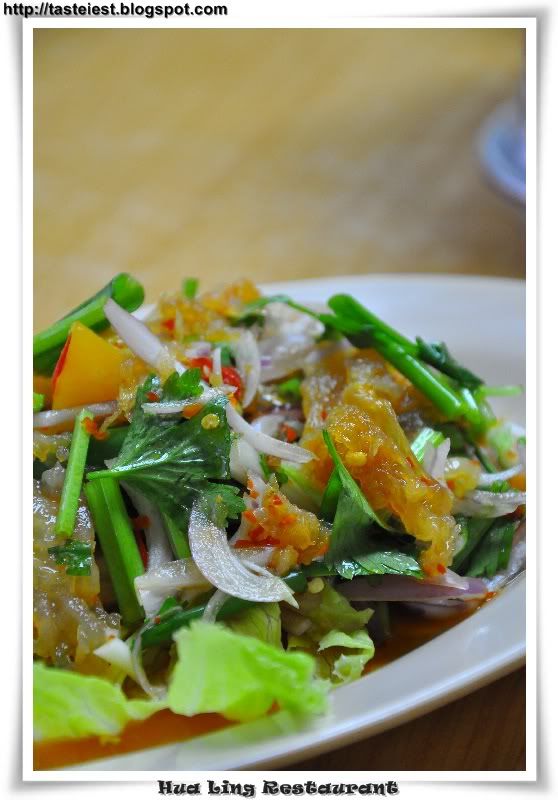 Hua Ling Restaurant.

Hua Ling Tofu RM6, as a signature dish it must be delicious to remain it reputation right?
Never regret to order this dish as it was very delicious, minced port meat on top of deep fried tofu with soy sauce.
A spoon of port meat and tofu with soy sauce is extremely delight taken together with rice.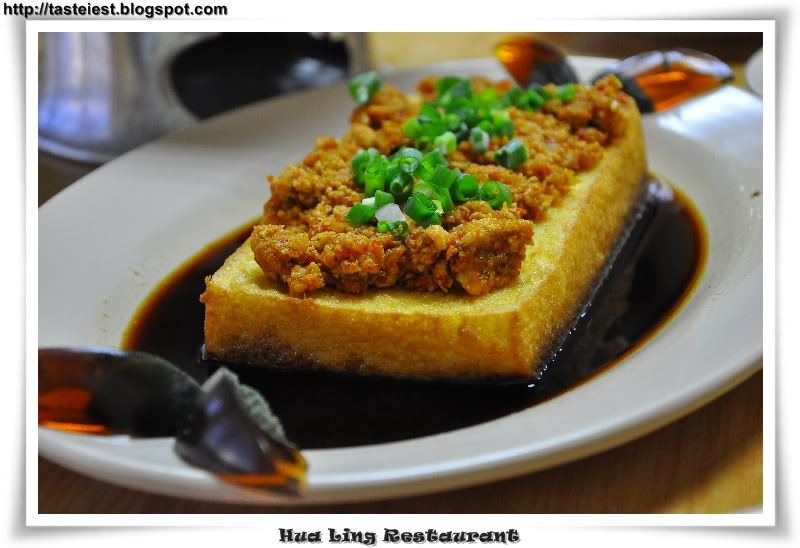 Tom Yam Prawn RM18, if you read our first review here you will know how delicious this hot and soup Tom Yam soup is.
Chef always helps to remove prawn shell and excellent control of cook time to ensure prawn remains fresh while tender.
Forgot to mention inside this Tom Yam soup got 8 big fresh prawns.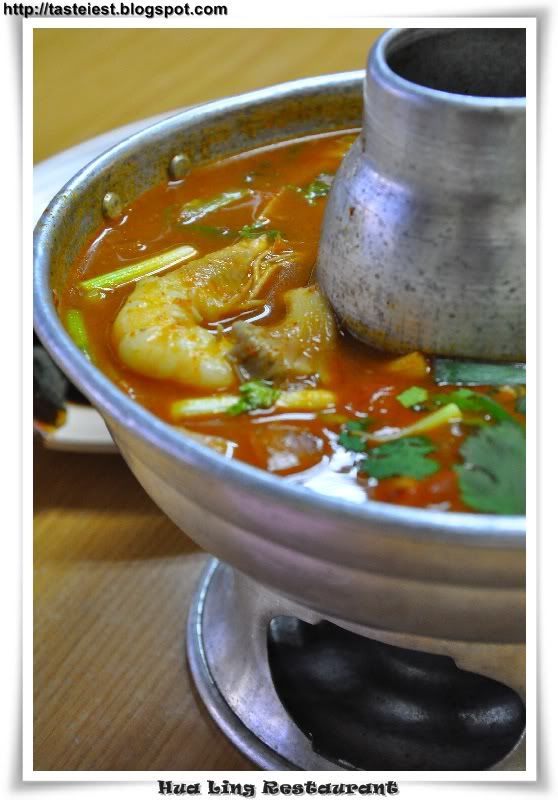 Belacan KangKong RM6, belacan flavor is not strong enough but spicy level is just right.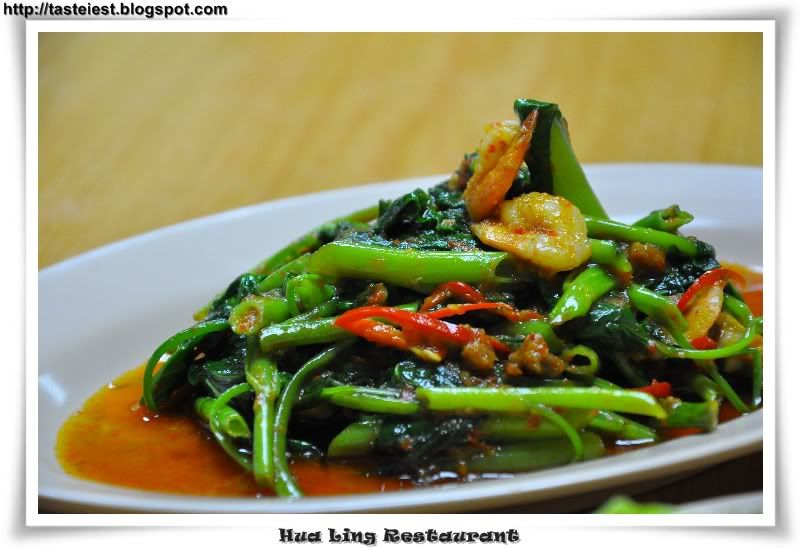 Kerabu Jelly Fish RM8, the jelly fish is a little bit hard and not really delicious.

One of my usual dinner restaurants in Nibong Tebal, recommended.

Restaurant Hua Ling
Jalan Sungai Bakap, Nibong Tebal, Penang
N5 10.443 E100 28.867
Closed on Wednesday, 6PM - 11PM