Thai Food, Fruit and Cultural Festival held in Penang Fort Cornwallis on 7th and 8th August 2010 from 10am – 11pm.
No admission charge but quite hard to get parking due to the front big parking space refuse to allow short duration parking, as it was reserved for those going cruise ride.
Wide variety of Thai food and cultural performance, but no cultural event on afternoon during our visit.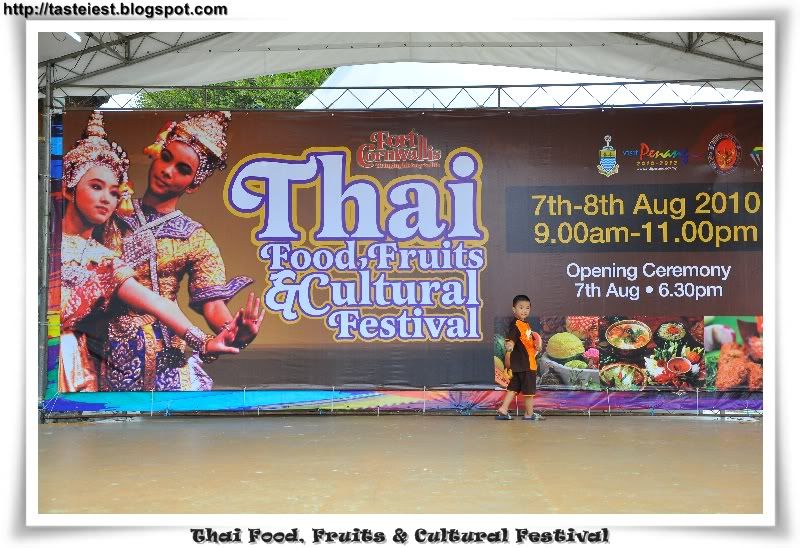 Quite a number of stalls selling food and fruits.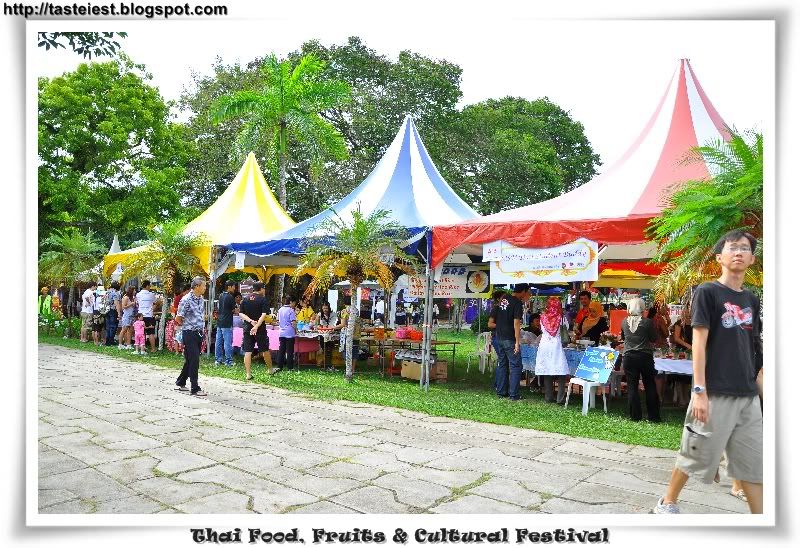 A few tables are ready for dining.

Mango Glutinous Rice RM4, you have the choice of either Mango or Durian.
Preparing the Mango Glutinous Rice, fresh cut mango and a little bit of coconut milk into the glutinous rice.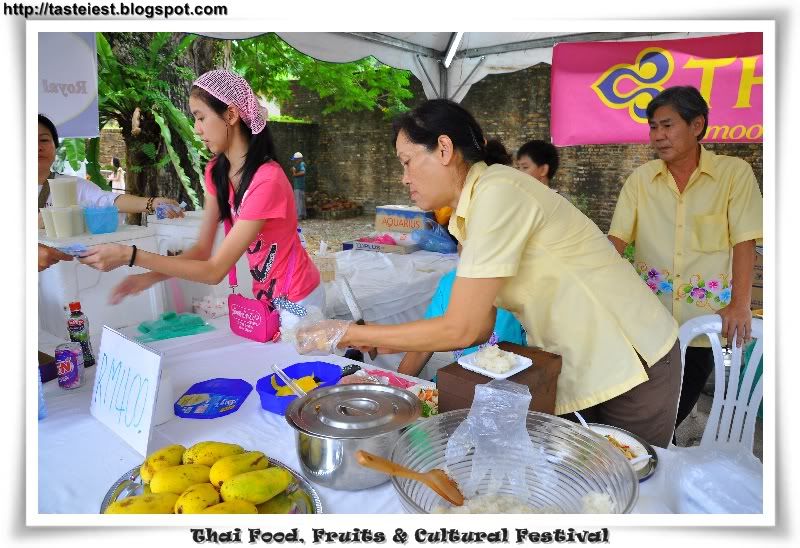 Mango Glutinous Rice, a little bit of salty on glutinous rice together with sweet mango made a good combination. Delicious!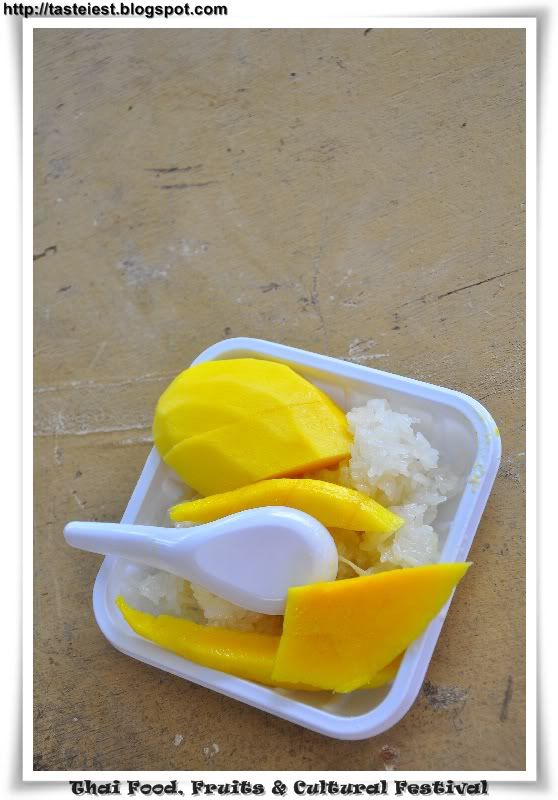 This guy caught our attention, wondering what is he selling with the yellow thing and Thang Yuan?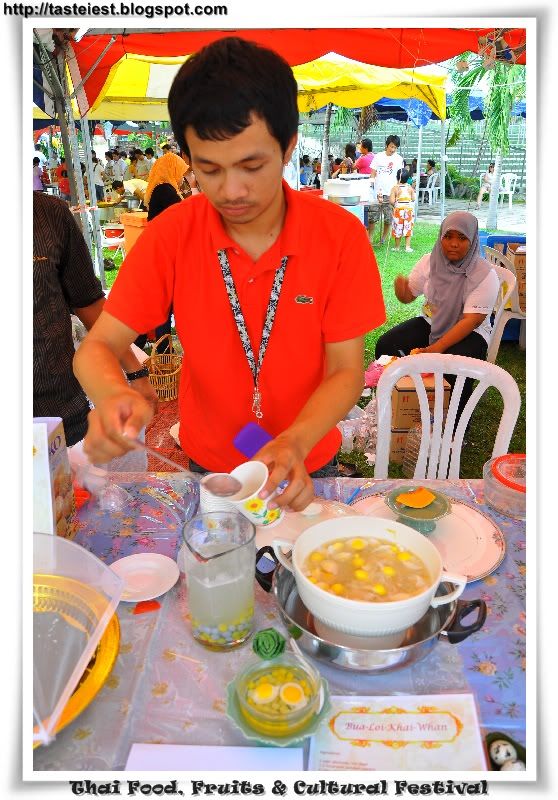 Walk close and look inside the bowl, it is bird egg and Thang Yuan dessert. We are told this dessert is very delicious and it cost RM2 only so we give it a try.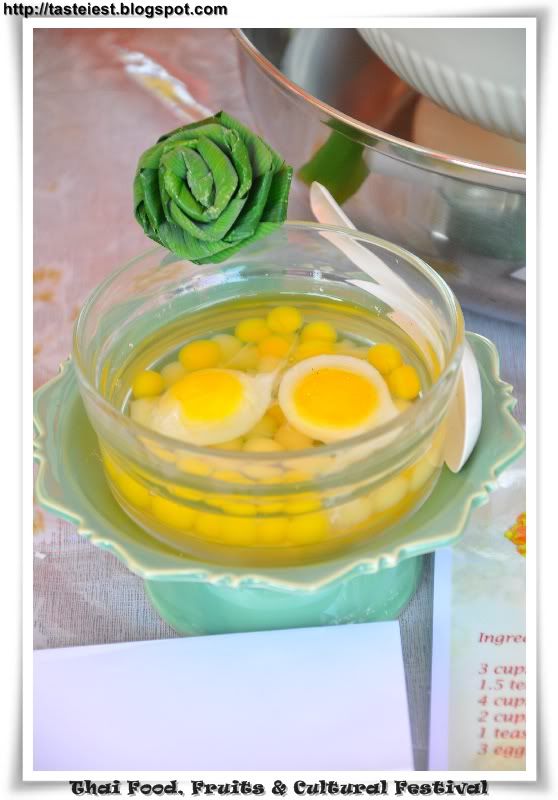 Bird Egg Dessert RM2, bird egg absorbing syrup and the egg white make the soup so smooth. Must Try!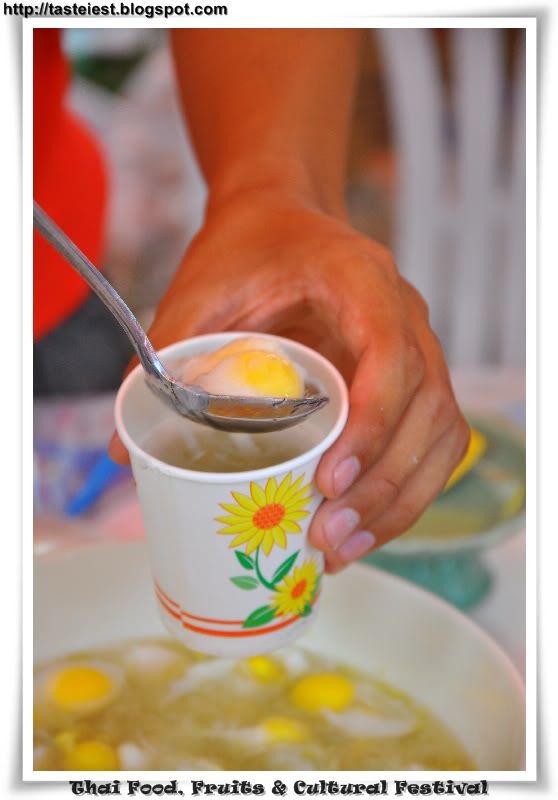 Deep Fried Chicken RM2, a local Thai restaurant that operate this stall, which is Sebai Sebai Thai Restaurant.

Deep Fried Chicken with Sweet Chili Sauce, the marinated chicken is tasty and crunchy.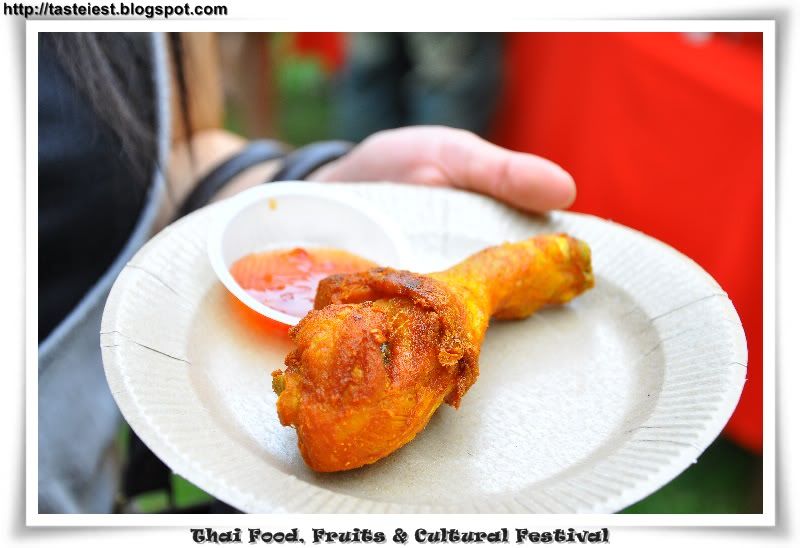 Fish Cake 4pcs RM3, below is the fish paste that going to be deep fried.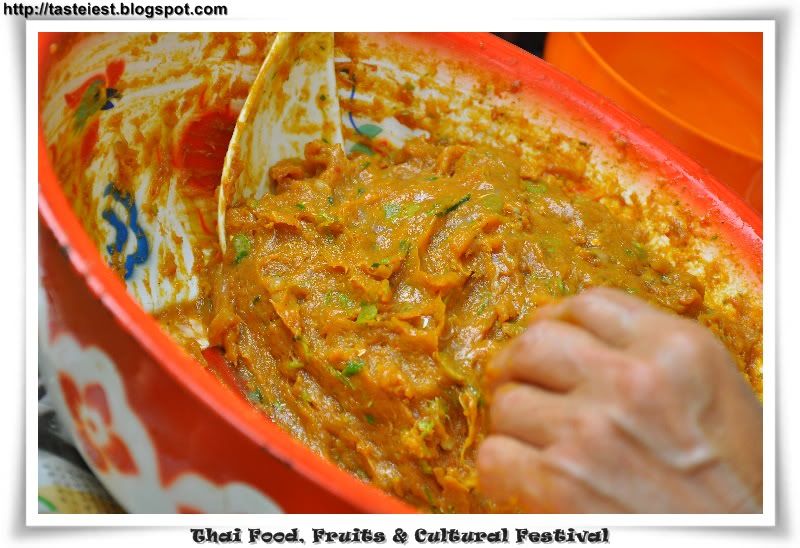 One hand get ready the fish paste and another hand deep fried it, a quick few minute our fresh fish cake is ready.

Leave for a moment to allow oil dip out from the fish cake.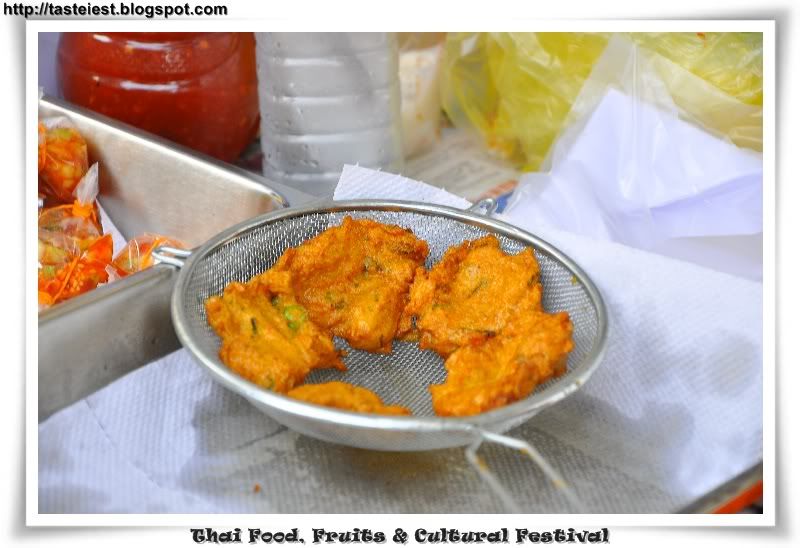 Fish cake taken with sweet chili sauce and cucumber, even though it was deep fried but the fish cake is not crunchy instead it still soft and delicious.

Thai Chicken Rice, we did not try but it looks like no different with local chicken rice.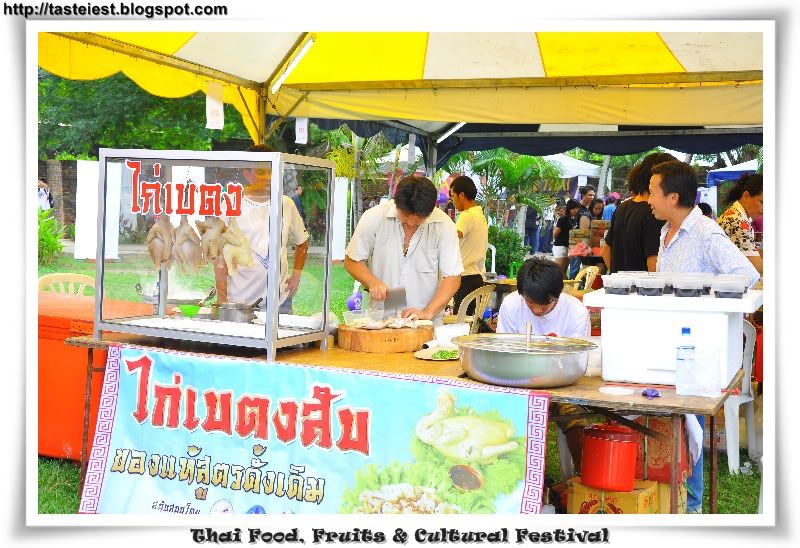 Pandang Leave Flower, Pandang leave was use to wrapped together and forms a nice flower. Reminder, this is for sell decorative item not food.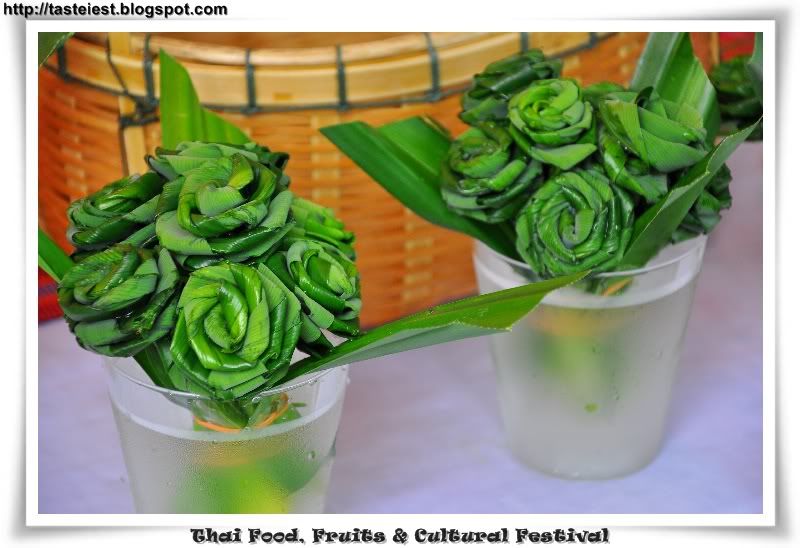 Deep Fried Food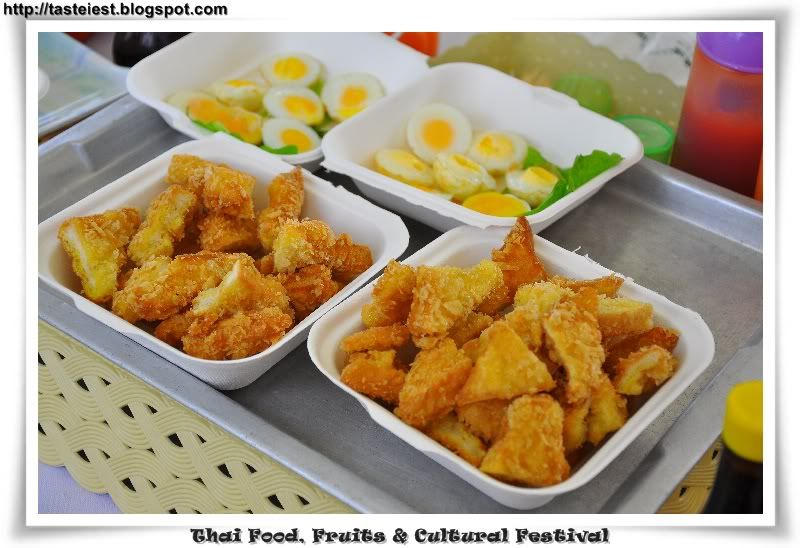 Bird Egg, we did not try this as well as it no different with normal chicken egg but this bird egg is super high cholesterol.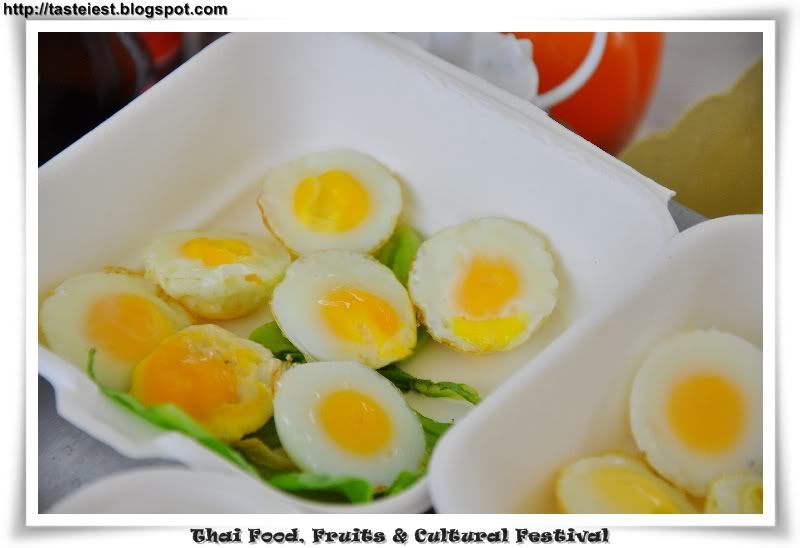 Other stall.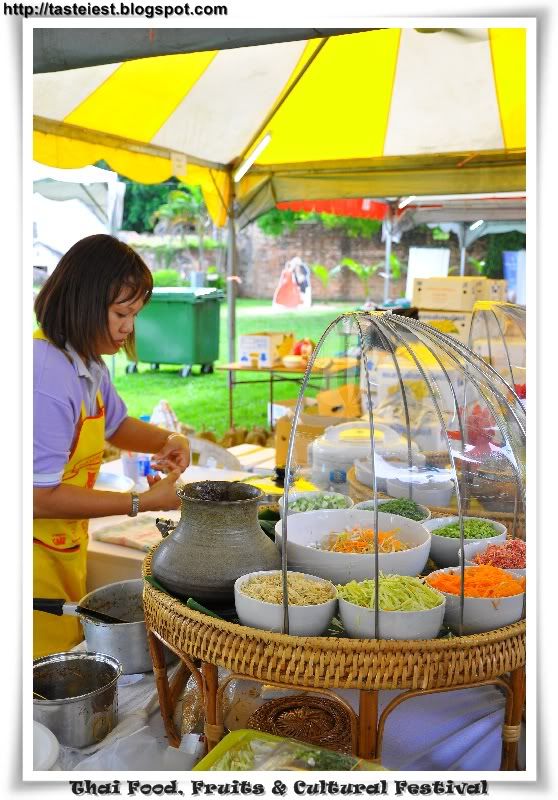 Langsat RM5/kg.

Belacan Fried Rice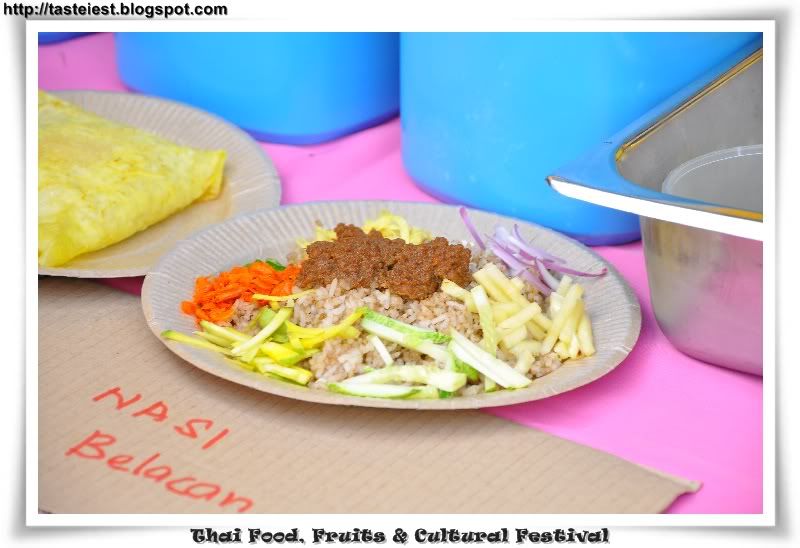 Rating

Fort Cornwallis Thai Food, Fruit and Culture Festival
N5 25.237 E100 20.607
*Reminder, this is an event post. This event held on 7th and 8th August 2010 ONLY.

View Fort Cornwallis Thai Food, Fruit and Culture Festival in a larger map