You must not miss to visit Big Red Strawberry Farm during your visit to Cameron Highland as it is the cleanest among all farms in Cameron Highland.
I not going to talk about farming here and for sure not about cactus as well, so what we going to share with you are dessert, strawberry dessert.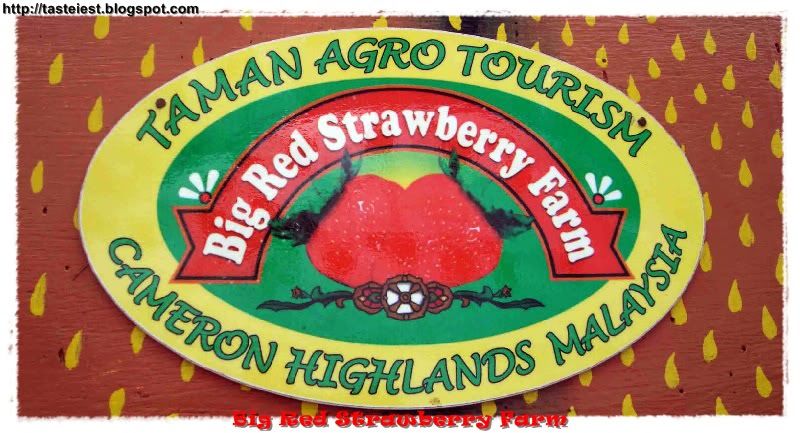 Almost every farm, restaurant, stall and shop offer the same dessert, like Strawberry ice cream, strawberry ice roll, strawberry cake…etc but Yogurt Strawberry from Big Red Strawberry Farm is outstanding.
Strawberry Yogurt RM3.90, a bowl of yogurt top with fresh strawberry and added some honey, never realize such combination can be so delicious.
Honey sweet overcome strawberry sourness and yogurt make it even more perfect.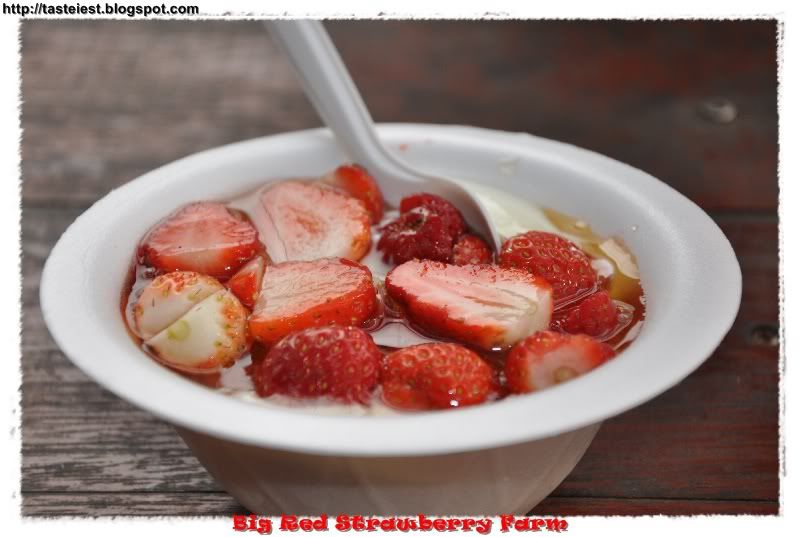 Strawberry Juice RM3.50, it was delicious but a little bit sour and the strawberry seed make it not so drinkable. Not Recommended.

Must try the Strawberry Yogurt, it is very good.
Big Red Strawberry Farm
Brinchang, Cameron Highlands, Pahang, Malaysia.
6 05-4913327
brstrawberryfarm@yahoo.com
Open daily 8.30am - 5.30pm - Free Entrance
N4 29.775 E101 23.193

View Big Red Strawberry Farm in a larger map