Initially we plan to have our dinner at Aroi Thai but after go through the menu it more to Chu Cha style and only two of us hence we decide to go for宮坂割烹 Sushi Kappo Miyasaka.
The shop look to be expensive and we somehow feel that it operate by Japanese.

Toothpick and Soy Sauce was kept inside a small tea pot.

Salad, a mixture of few vegetable but what surprise us is the dressing which tastes salty, something special but not really delicious.

Salmon Seiro Gohan RM32, the set come with Chawan Mushi, Miso Soup, Vegetable and Salmon Steamed Rice.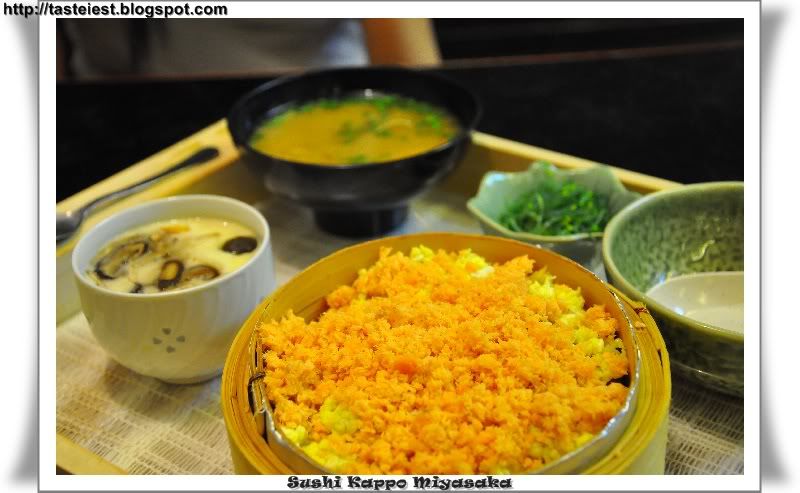 Salmon Steamed Rice, first layer is Salmon, second layer is egg mix with mushroom and last layer is the steamed rice.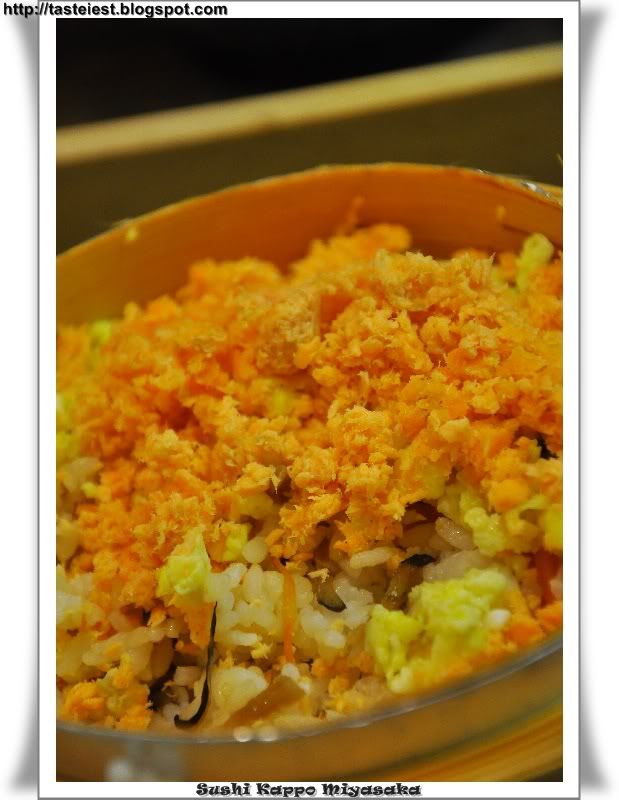 Miso Soup, very smart by adding clam inside to increase the freshness and sweetness of soup.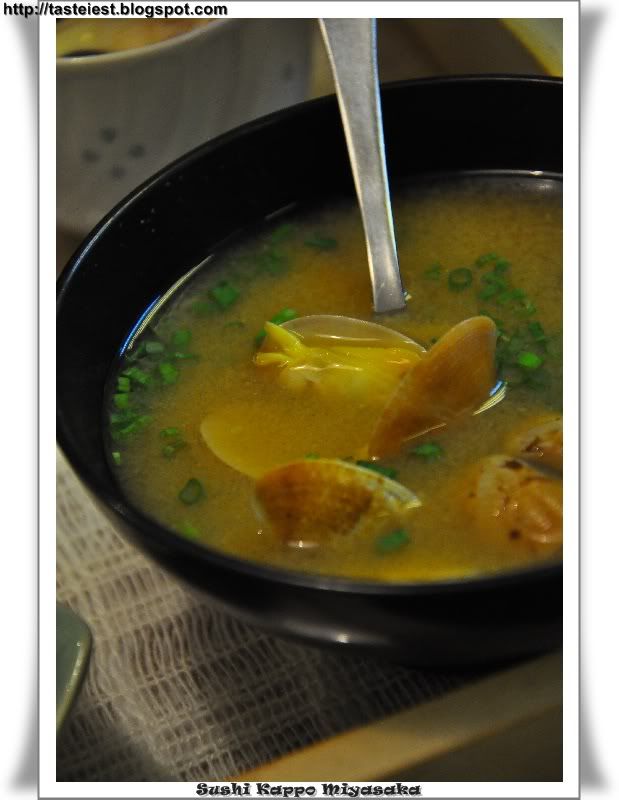 Chawan Mushi, smooth egg white with mushrooms and one prawn inside

Tempura Soba RM26, Tempura of 2 prawns, mushroom and some vegetable with one bowl of Soup Soba.
Tempura prawn is very fresh together with all other tempura which all is very crunchy and tasty.

Tempura dips inside soup and take together with Soba.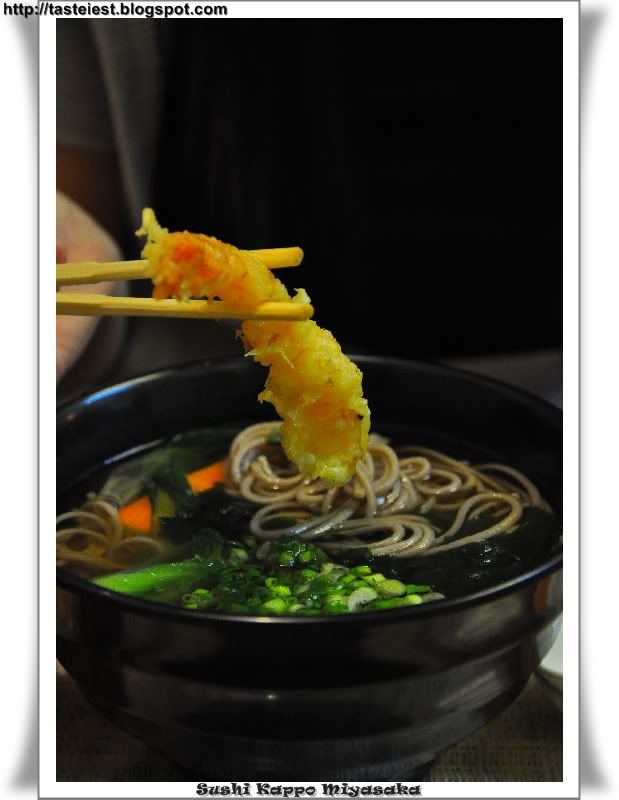 Tempura Soba soup is sweet and delicious, can somehow taste the soup is the essence from clam.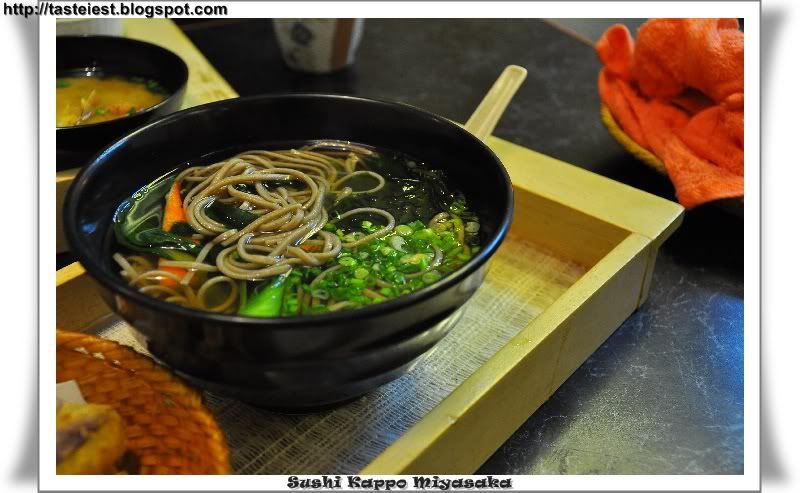 Vanilla ice cream is just normal.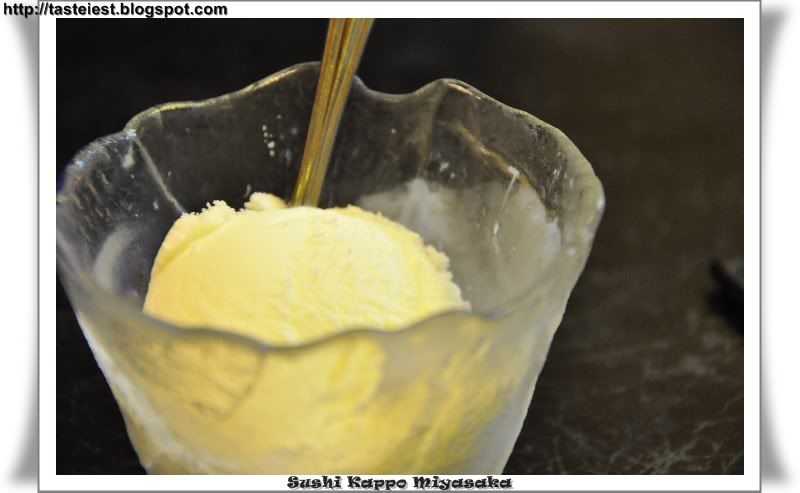 Overall, Sushi Kappo Miyasaka food is not bad but the price is a bit higher.
Rating

No.397, Burma Road, 10350 Penang
12.00pm - 3.00pm ; 6.00pm - 10.00pm
04-226 6251
Closed on Sunday
N5 25.909 E100 18.670

View Sushi Kappo Miyasaka 宮坂割烹 in a larger map