Visited Taipei 101 during our lunch time, believe this shop quite new coz I go to queensbay mall quite frequent but never notice.
Obviously the shop name "Taipei 101" tell that they are serving Taiwanese Food, some famous food like Oyster Mung Bean Vermicelli, Lian Head Noodle, Taiwanese Pork Rice, Iron egg...etc.

Champaign Pearl Milk Tea RM3.50, not really like as it was over sweet for me.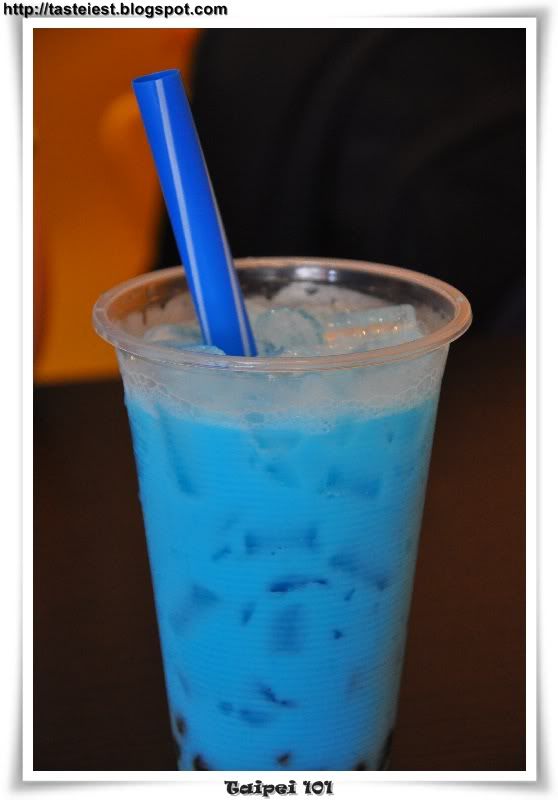 Pearl Milk Tea RM3.50, the pearl is not absorbing the sweetness, it would be better if they dip the pearl into syrup.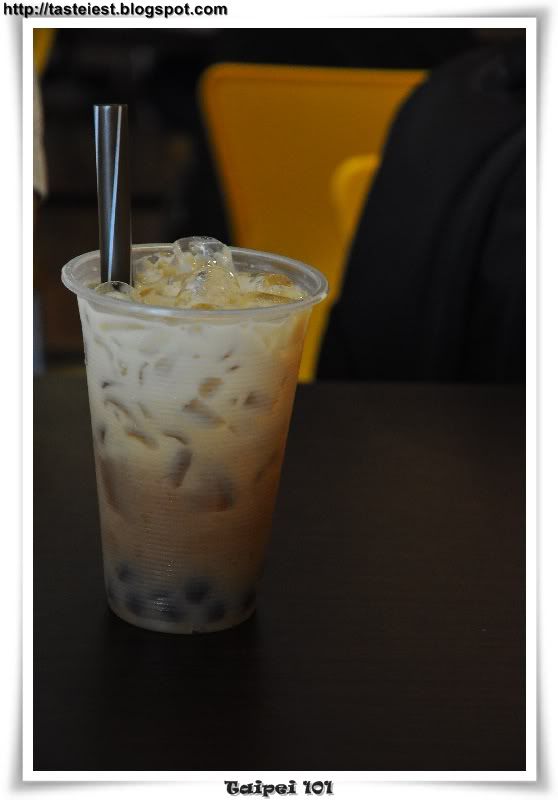 Taiwanese Pork Rice RM7.50, half braised egg, stir fried vegetable and deep fried pork meat serve with white rice.
Braised pork gravy was added into the white rice to enrich it flavor, taken together with the crunchy pork meat is delicious.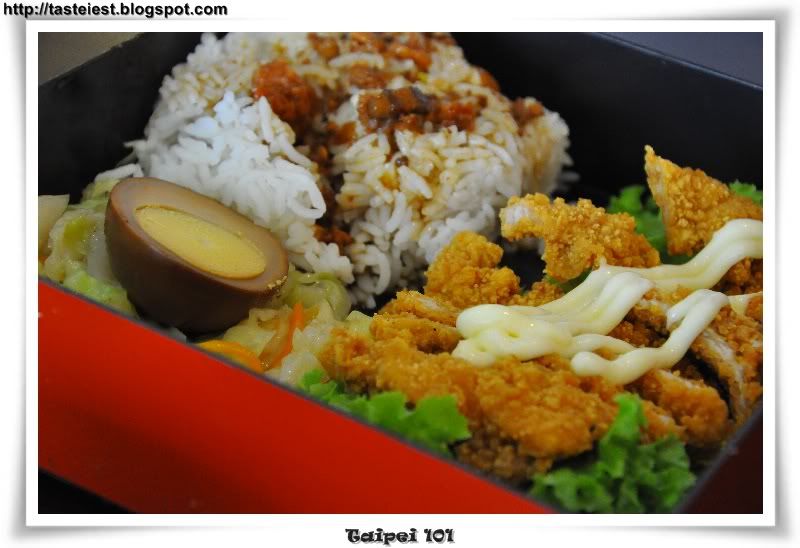 101 Pork Meat Ball RM8.90, soup, half braised egg, stir fried vegetable, sweet sour pork serve with white rice.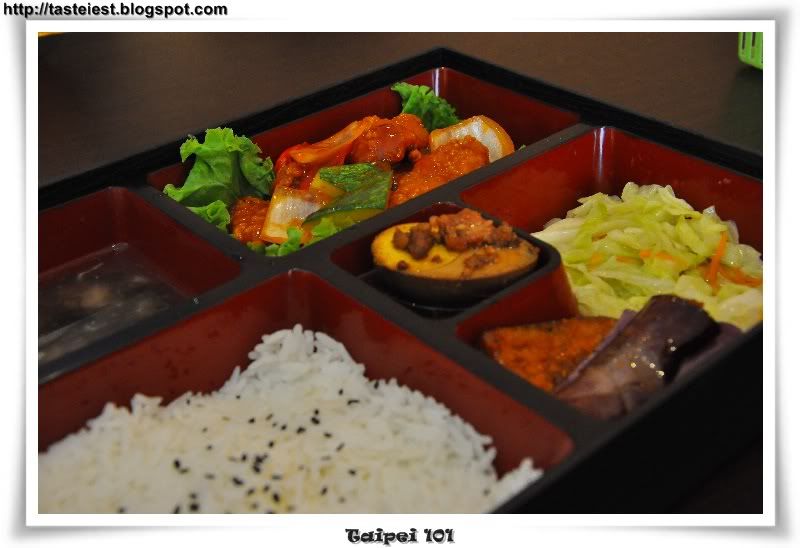 I like the sweet sour pork so much, it very appetite.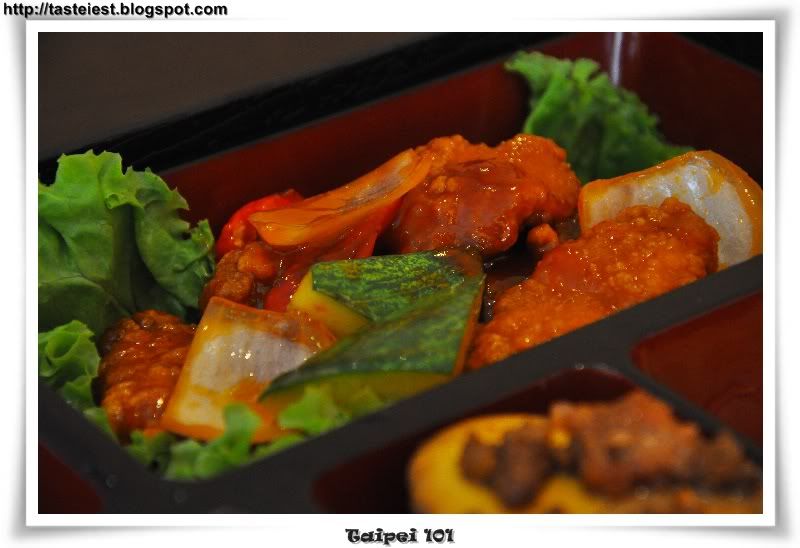 Half braised egg.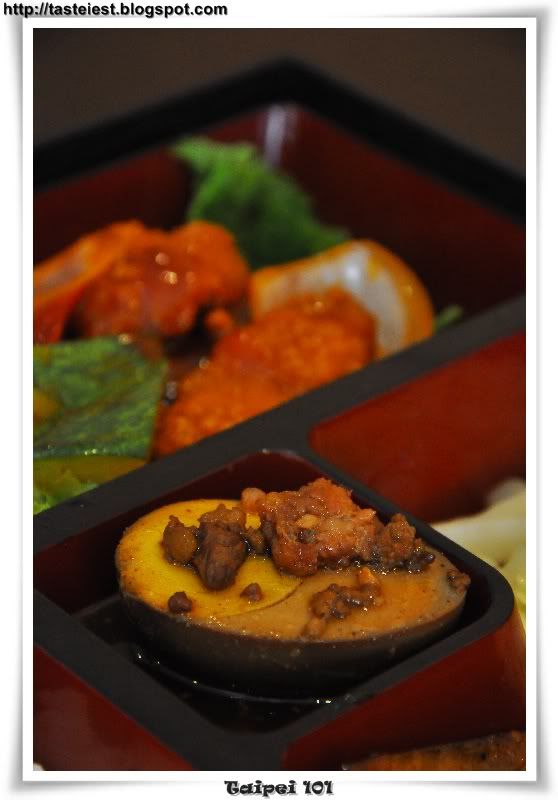 Braised Egg RM1.20, wasn't realize that our set come with braised egg so order extra one.
The egg fully absorbing the braised sauce even inside the yolk.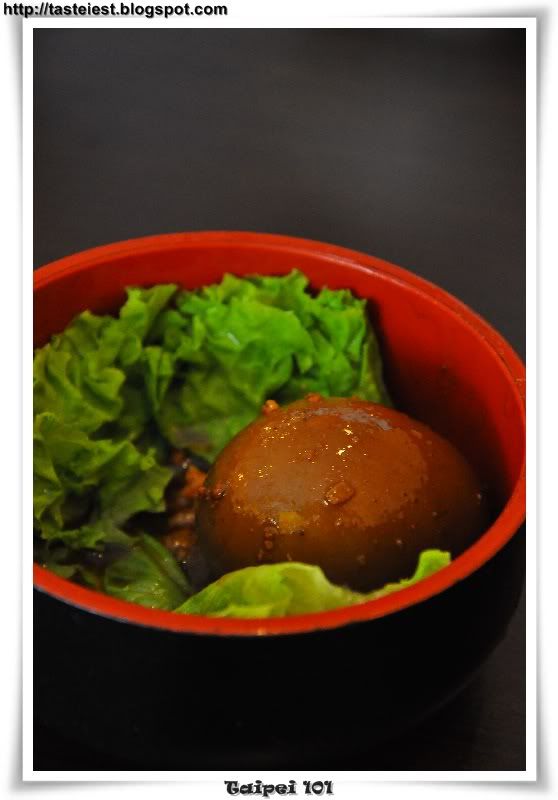 Iron Egg RM4.00, it was actually bird egg. Quite disappointed as it not much different with the braised egg.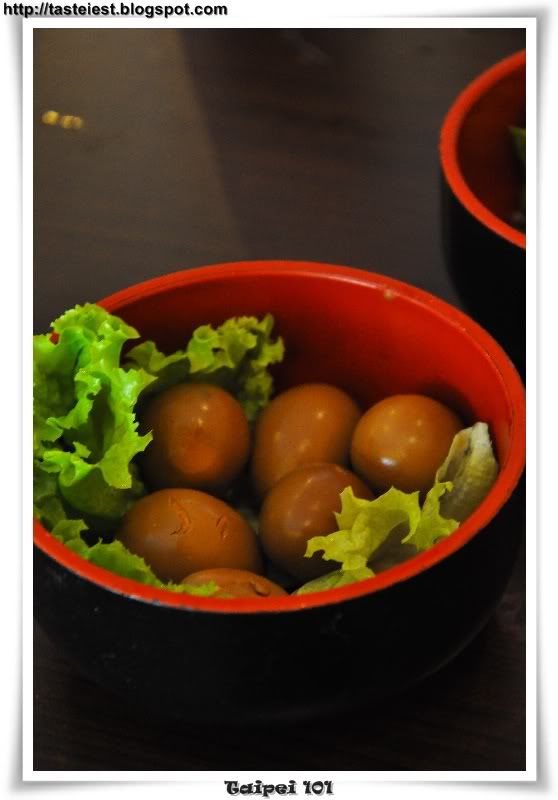 Overall Taipei 101 serving delicious food at affordable price definitely will come back again for other foods.

Taipei 101
Shop lots opposite Queensbay Mall
04-6421339
Mon - Fri:
11:00 am - 2:45 pm
5:30 pm - 9:45 pm
Sat - Sun:
11:00 am - 9:45 pm
N5 20.066 E100 18.435

View Taipei 101 in a larger map