Update: This place has close down. 
If you miss Bukit Mertajam Yam Rice but working in Kulim now you no need to go so far, here in Kulim you can get the same quality of Yam Rice which located inside Golden Food Court in Kulim town.
正香芋饭operate by a friendly aunty, her Yam Rice is really one of the best Yam Rice in my list.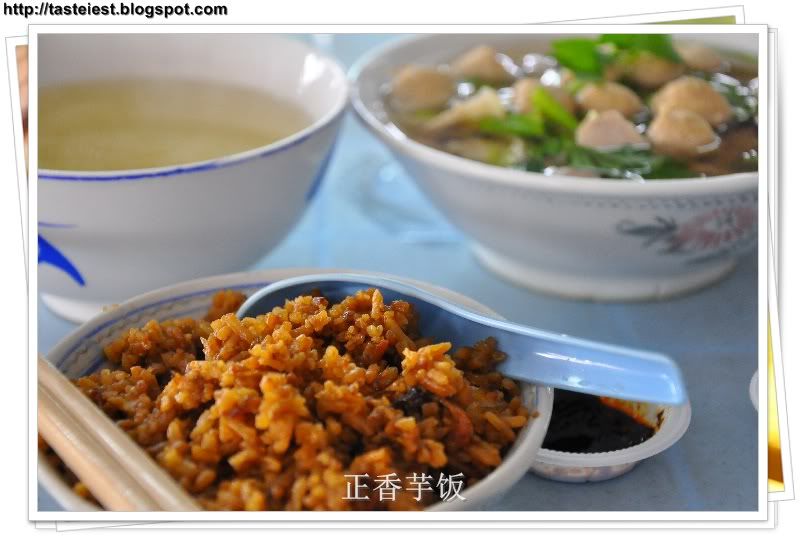 The stall located on your left hand side if you enter from front or far right if you enter from the back of the shop where there is a big parking space (Free).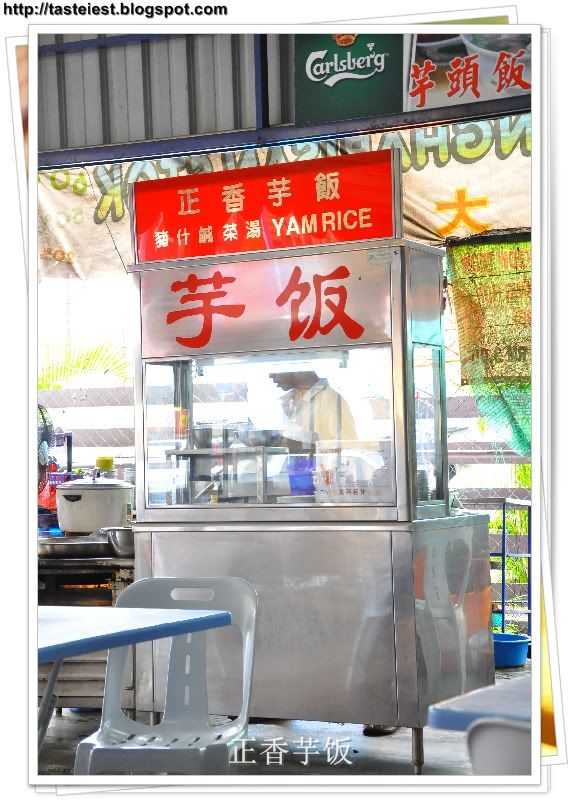 Yam Rice RM20 for two person portion with extra pork ball includes a small plate of braised pork knuckle.. I always request for additional soup, no charge even you ask for the third bowl which I did that coz the soup is so delicious that you can't stop scoop it.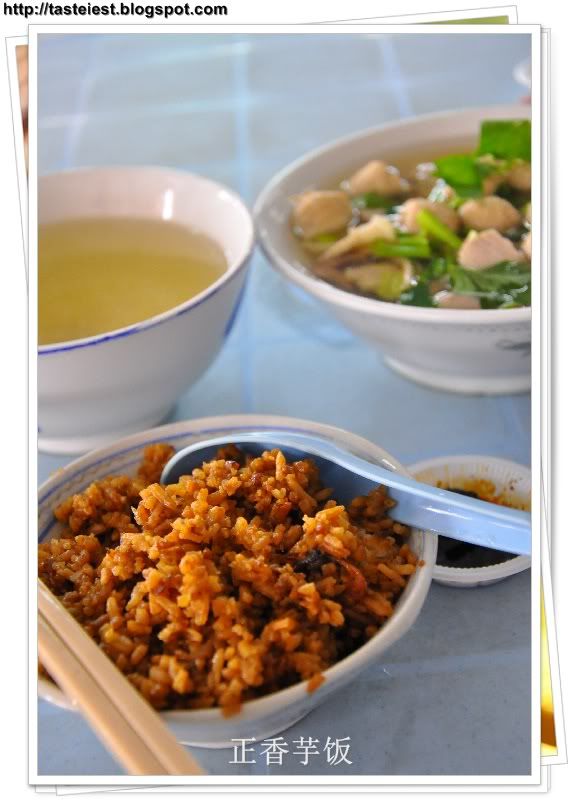 Yam Rice Soup taste sour and packed with pork slices, intestine, liver, stomach, meatballs and blood.

Not to miss the Chili Paste, it not spicy instead it add extra flavor to the soup or any ingredient you dip with. Aunty ask me whether the Chili Paste is good or not because few days back she ask her maid to fried but failed so now she insist to do it herself.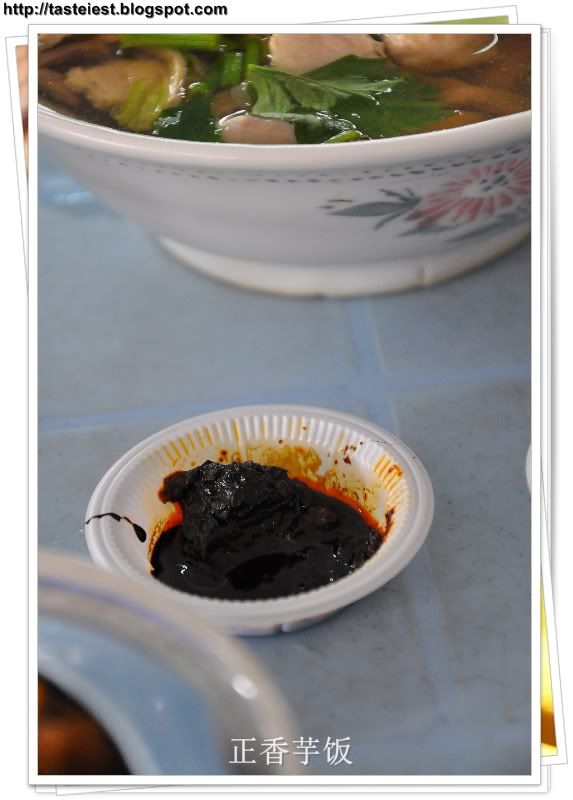 Additional Braised Pork Knuckle, it taste excellent and the pork knuckle fat taste like Jelly. Yummy!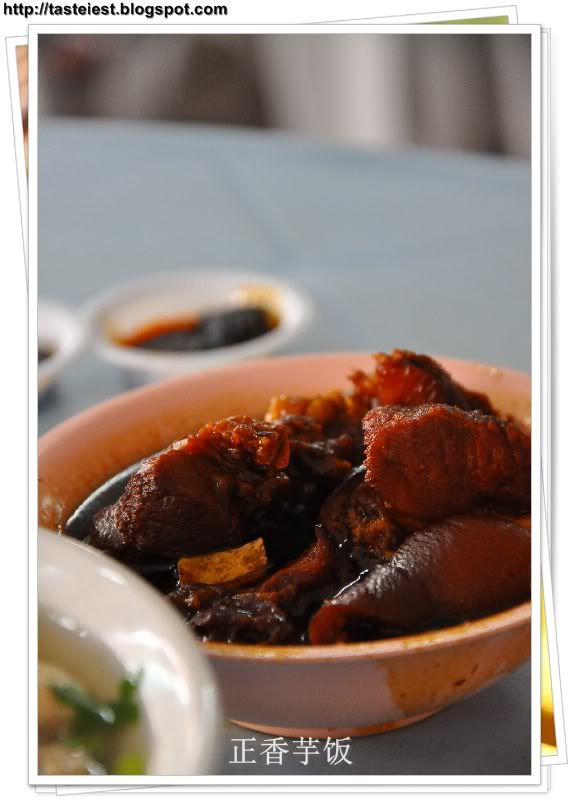 RM20 for all the above is reasonable and the friendliness is what we appreciate, no comment when we ask for extra soup, not one but twice.

Yam Rice at Golden Food Court Kulim
Around 200 meter after Public Bank Kulim, before CIMB/Maybank
Jalan Tunku Putra, Kulim, Perak
N5 22.366 E100 33.316

View Yam Rice at Golden Food Court Kulim in a larger map