Update: This Restaurant has close down and replace by Maxims Dim Sum.
This is my second visit to Ah Ma Dim Sum, first visit when they are newly open and pack with people. Quite surprise that their business drop so much just after 2 months, it was so silent and not much table fill with peoples.
Best part is no queuing required and most of the dim sum is available even at 10am.


First call is the Loh Mai Kai, steamed glutinous rice with mushroom and chicken meat. Glutinous rice is nicely cooked, not too soft and just nice with nice flavor.

Chai Kuih, a mixture of jicama, carrot and dried shrimp wrapped by translucent rice flour, mixture of vegetable is nice but the skin is a little bit thick.

Har Gao or Shrimp Dumpling, steamed dumpling with whole shrimp. Thick hard skin is the cause of this dim sum failure, end up we have to take out the skin and eat the filling only.

This dish almost the same as Har Gao just some extra topping.

Tom Yam Dumpling, this caught our attention and it disappointed as well, chef think out of box to integrate Thai flavor into Chinese cuisine but it just don't come through or I just can't get use to it.

It taste just weird for us, but the prawn is nicely done which has good bite for us.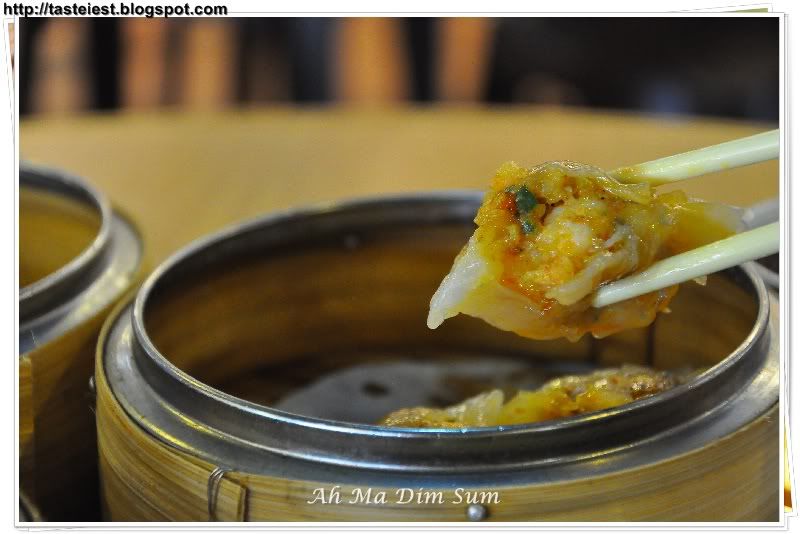 Time to get healthy and we pick up a vegetable, it has a nice sheen and well keeps of the crunchiness of vegetable but the sauce is out, the sauce is not really taste that good.

Come next is the Deep Fried Dumpling, where a bunch of prawn is filling inside flour skin and deep fried to golden color. Taste is just normal.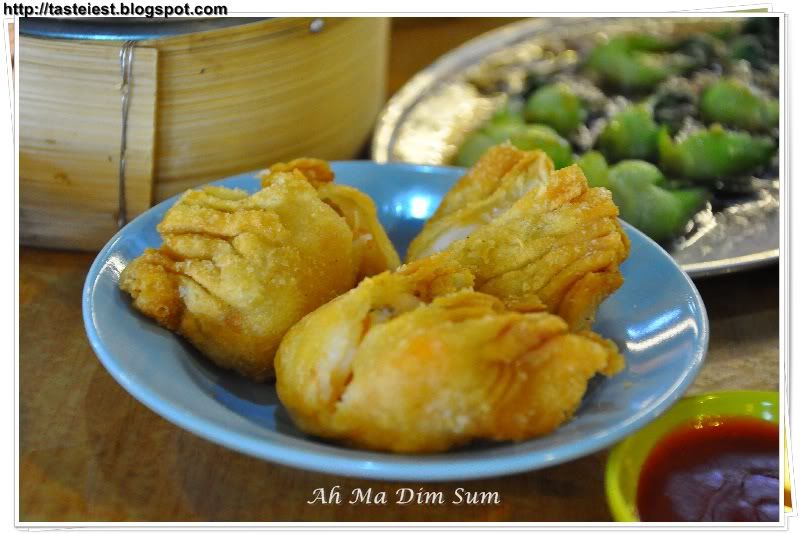 For the above, it cost us RM27 include a pot of tea for two person.
Guess we know why the business drop so much, the taste of dim sum is just normal and poor made of dumpling skin really need immediate improvement.

Kuta Bali Café
Lintang Paya Terubong 1, Air Itam
N5 23.471 E100 16.585

View Ah Ma Dim Sum in a larger map