Sunday, Family Day! Together we went to Paya Terubong for seafood dinner at Terubong Seafood (阿水海鮮茶餐室). Been visit this stall even before they move here, it was like 10 years ago and we always the supporter to this seafood restaurant. Terubong Seafood served fresh seafood just caught from sea, price is not that cheap compare to before but it value for money.


No parking concern but it good idea to arrive before 6pm to avoid the crowd, they serve rather fast but certain item like steamed fish which cannot rush still holding back the waiting time.

Clean and big open air kitchen, you will have full confidence on hygiene.

Chili Fish RM16, we never miss to order this dish as it is one of the best dish in this shop. Homemade unique chili sauce is spicy and sweet, steamed together with fresh fish is just awesome, remember to ask for extra sauce before they cook if you like spicy sauce to take with rice.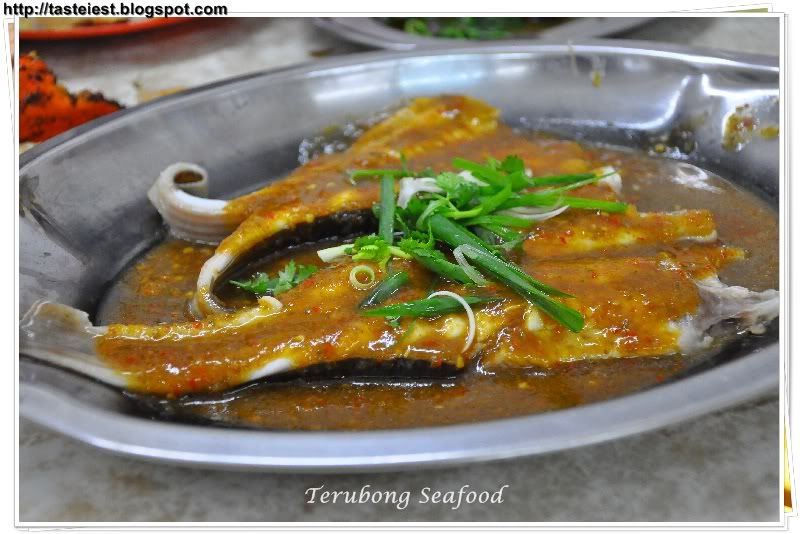 Steam Egg with Prawn RM34, we will told that today prawn is fresh just from the sea. We ordered 6 prawns and recommended by the chef is to steam with egg since it so fresh, the picture tell how big the prawn is and the pinky body tell the freshness of prawn. Prawn was cut into half and steamed with egg, can taste the prawn sweetness in the egg white.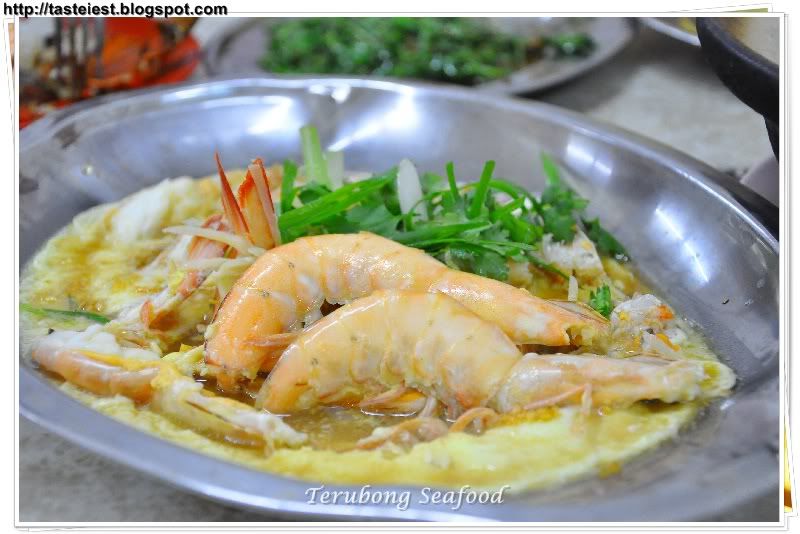 Clay pot Fish Ball RM15, homemade fish ball cook in clay pot with herbal wine soup. This is a must try soup even though it was a little bit expensive but it really delicious.

Stir Fried Vegetable RM6, no idea what vegetable is this and we just try our luck end up we regret. This vegetable is bitter and a little bit hard.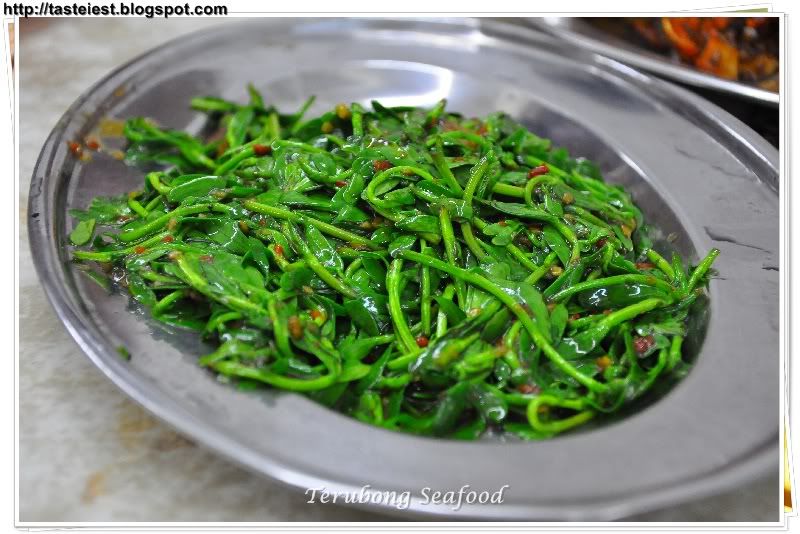 Kam Heong Crab RM52, last but not least is the Kam Heong Crab, we ordered two big Crab. Terubong Seafood Kam Heong is the best I ever tried and high recommended to my reader to try it out, their Kam Heong has very limited sauce but the little sauce is so delicious that make you come back again. Fresh big crab together with the Kam Heong is simple irresistible, a lot of dried shrimp in the Kam Heong sauce has further enhance the tastiness of this dish.

Don't think about Cholesterol or Weight, leave it for tomorrow, let have 5 star seafood tonight!

Terubong Seafood (阿水海鮮茶餐室)
1238-T Jalan Paya Terubong 11060 Penang
04 8660903
012 4103303
5.30pm – 11pm
Closed on Wednesday
N5 23.229 E100 16.490

View Terubong Seafood (阿水海鮮) in a larger map