*Check out our latest review Mizi Bistro New World Park
Mizi Bistro, one of the most famous restaurant in New World Park and this is my second visit, since my first visit I did not take any photo this round I going to share with you how good this restaurant is.
All of us ordered the set lunch which is RM21.50 included of Drink, Soup, Dessert and Main Course, but the price of RM21.50 only apply for main cause of Pasta, Poultry, Seafood, Egg, Sandwiches, Vegetarian or Salad if you choose any item from Meat session then you will have to add additional RM6 based on the A'la Carte price
Mushroom Soup is their signature dish and no doubt it is one of the best mushroom soup I ever had, previously the best I had is Little Italy at Bukit Jambul there but sadly that shop is closing down. Back to this mushroom soup, strong flavor of mushroom and you can eat small pieces of chop mushroom in the soup.

Take some photo while waiting for our food, they provide different type of sauce like tabasco and hot pepper for those wish to had extra flavor.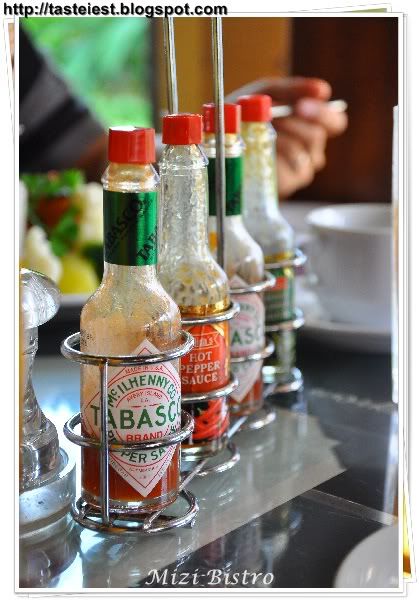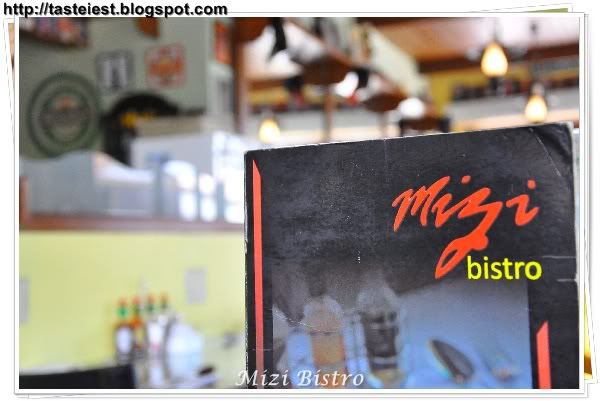 Complimentary loaf with butter, too bad that the loaf is not heated before they served else it would be better, as well the butter is not strong in flavor.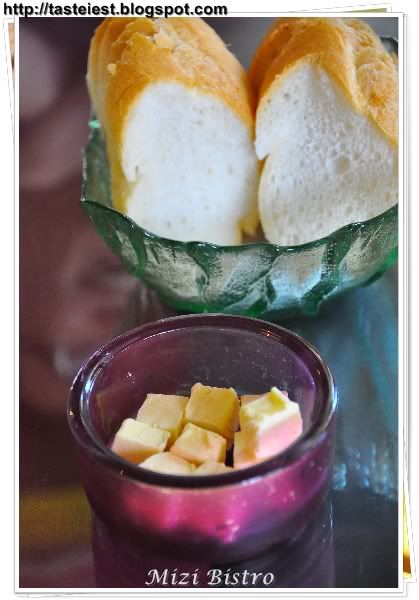 I had myself London Mixed Grill Set Lunch RM38, I was shocked when I saw the big portion served. Medallion of beef, lamb chop, chicken breast, sausage, grilled tomato and mash tomato is what form the Mix Grill set, together with black pepper sauce. Chicken Breast is suprisingly tender soft as I don't expect chicken breast can be so soft, sausage taste just normal while lamb chop is tasty and not chewy.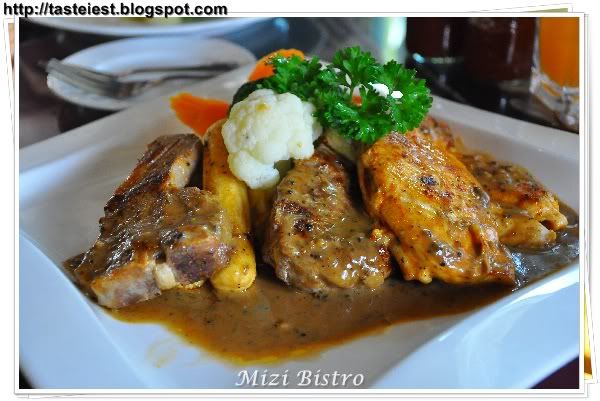 Close look to the beef, half cook and showing pinky red inside with fine grill outside providing a good bite.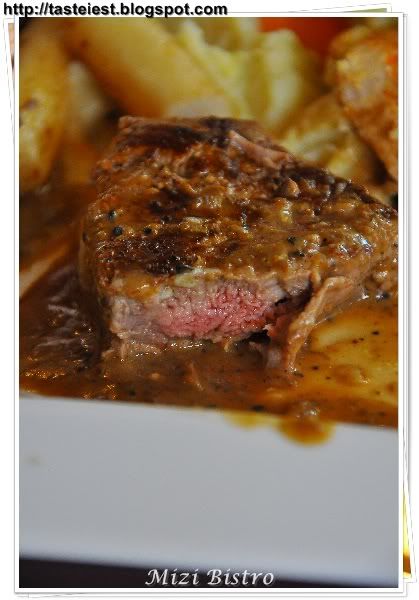 Ballotine of Chicken "Nelson" set lunch RM21.50, Boned leg of chicken stuffed with cheese and crabstick, crumbled and deep fried. Served with an apricot sauce. Sauce is sour and sweet and my friend give it a 4 out of 5 star.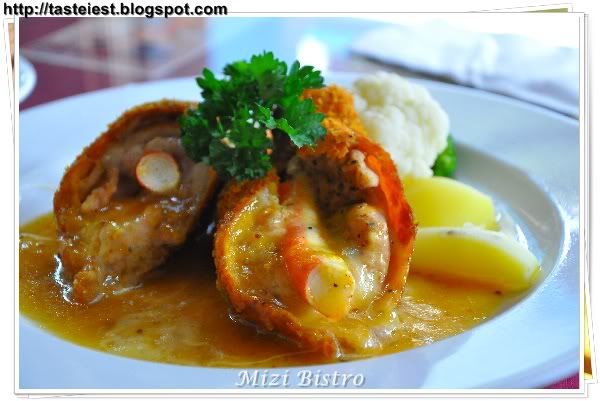 Fish Cordon Blue set lunch RM21.50, Filled with chicken ham and cheese, crumbled then deepfried to golden brown with garlic butter. According to my friend the dish is delicious and the cheese is tasty, 4 out of 5 star.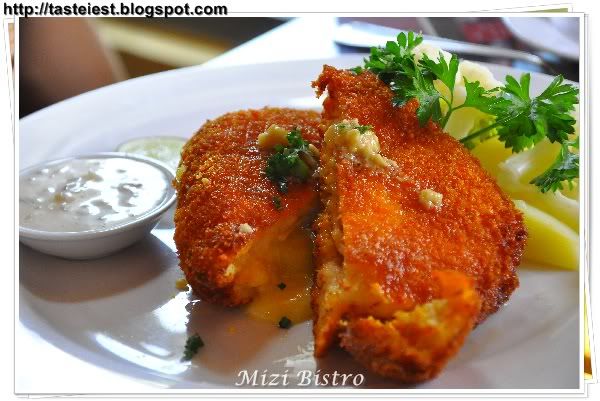 Fillet of Fish "Almondine" set lunch RM21.50, Pan-fried topped with roasted almond flakes and butter sauce. My friend commented that it was a little bit salty but it still taste good, 3.x out of 5 star due to over salty.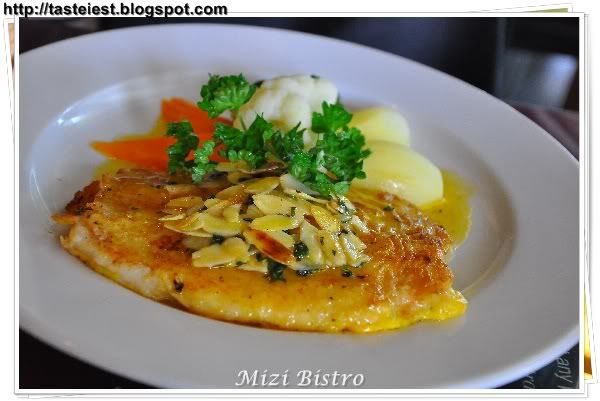 Included in the set lunch is the free flow ice cream, where you got various flavor of ice cream like Mint, Vanilla, Chocolate, Strawberry, Corn and etc. Free topping provided as well, like the one I has is the multi colour chocolate rice.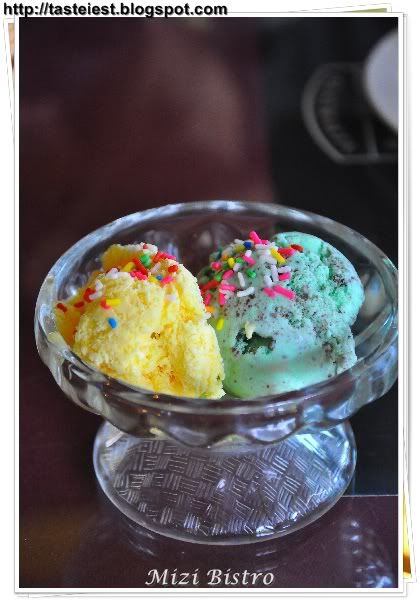 No regret on my return visit, good food with affordable price, highly recommended.

Mizi Bistro
102-D-6, New World Park, Jalan Burma, 10050 Penang
04-2272921
N 5 25.254 E100 19.603
Lunch and Dinner

View Mizi Bistro in a larger map