*Update: This restaurant has closed down.
Chin Kang Hu Japanese Garden Cafe真功夫日本料理, which located at Tanjung Bungah where exactly opposite Copthorne Orchid Hotel.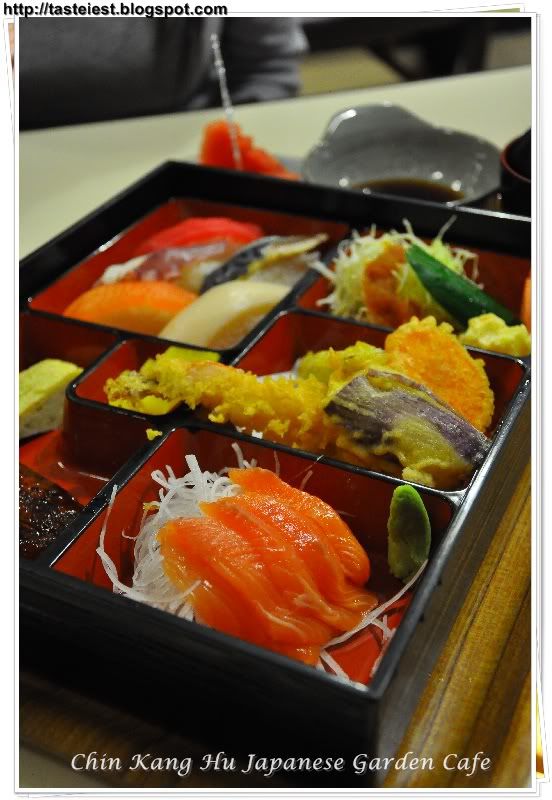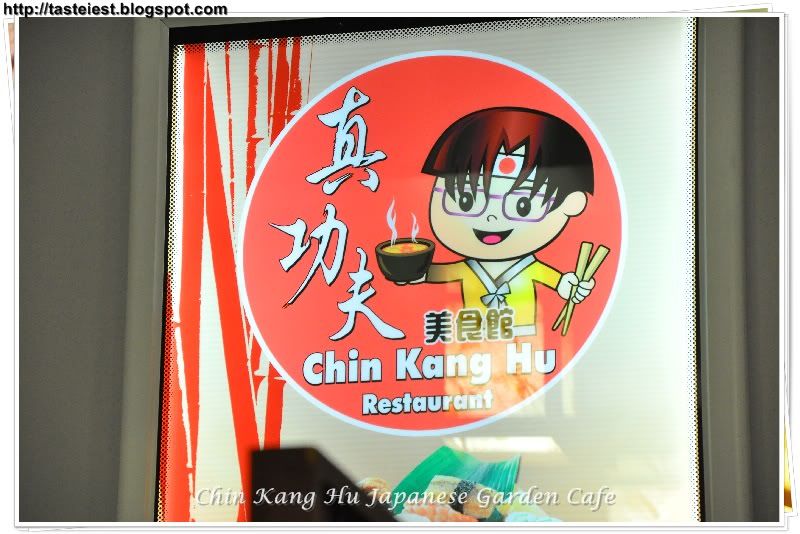 Front look of the restaurant has a very antique Japanese design with big logo.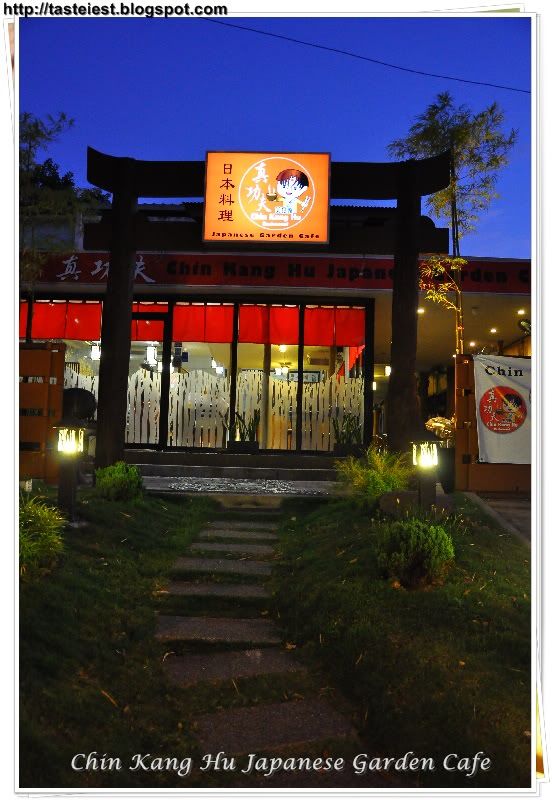 Good ambient inside with whole rack of Japanese comic for your leisure during waiting time and all table is separate with low partition to ensure privacy.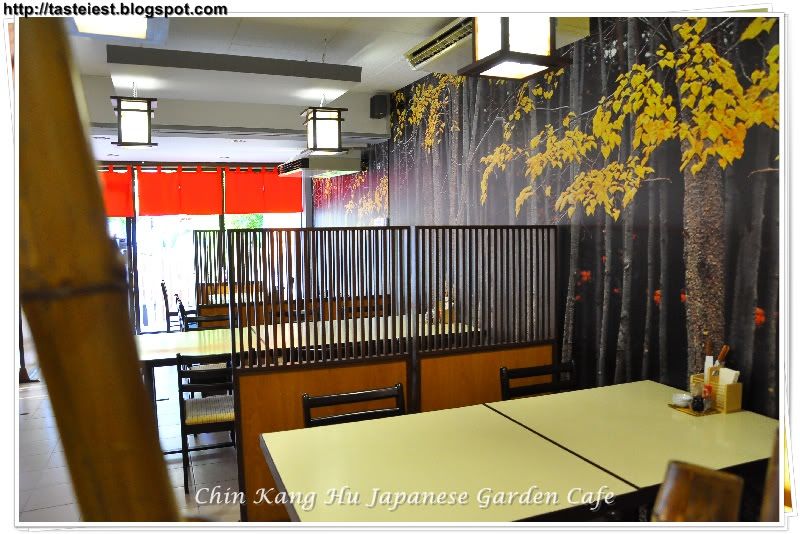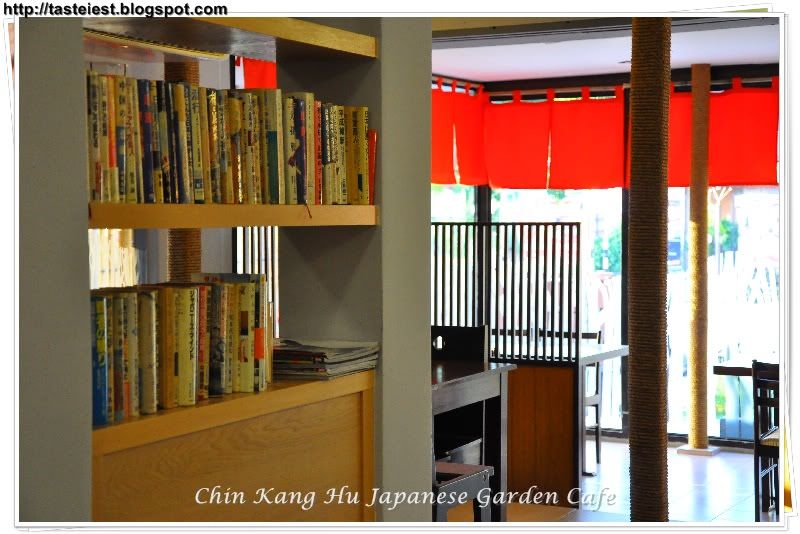 Chin Kang Hu Bento RM39, including of Salmon Shasimi, Tempura Prawn, Tempura Vegetable, Unagi, Tamago and various Sushi.
Salmon Shasimi is very fresh while tempura is crispy, both is very fresh and delicious.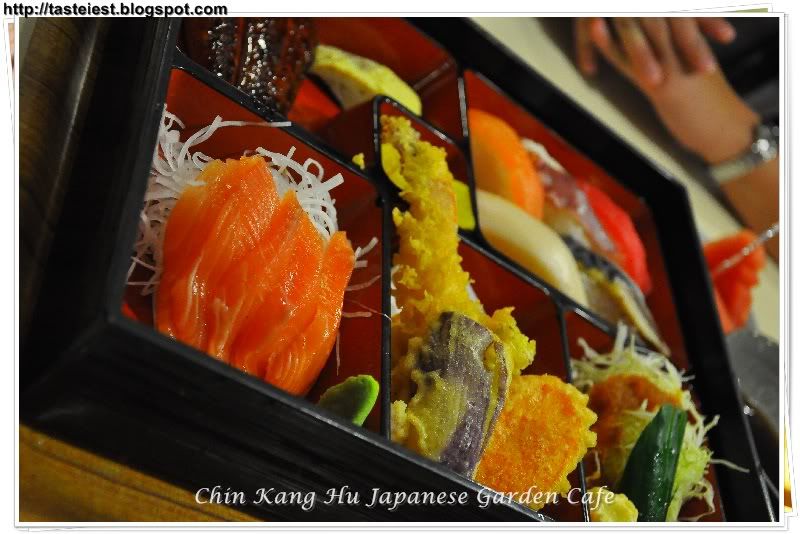 Same set, photo taken from another angle where a big piece of Unagi is presented with Tamago on side, Unagi is delicious with the Japanese sweet sauce.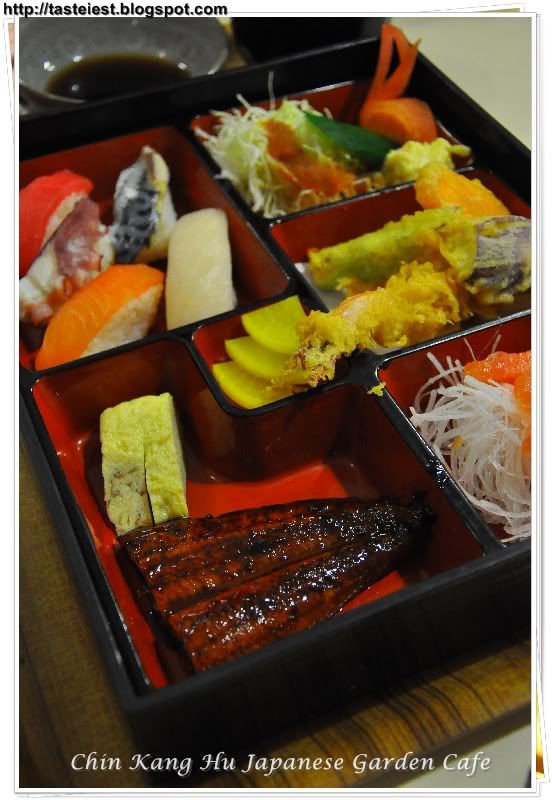 Another view from the same set, where all the Sushi located. It has 5 type of Sushi, 4 are good but the silver fish sushi is terrible, very heavy fishy smell which is not pleasant in mouth.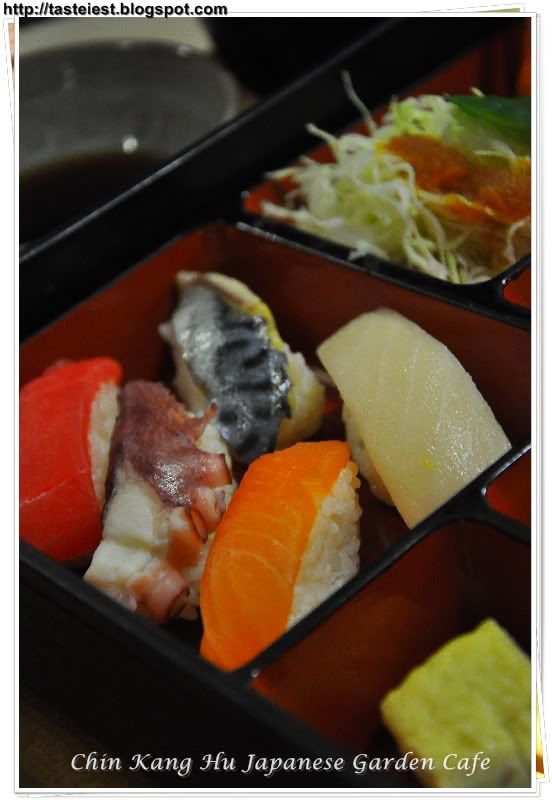 Chicken Teriyaki Bento RM13.90, Yes you read it correctly, it just RM13.90. Chicken Teriyaki is so tender and tasty cook with sweet teriyaki sauce, spicy tofu on another box which not that tasty coz the flavor is not that strong.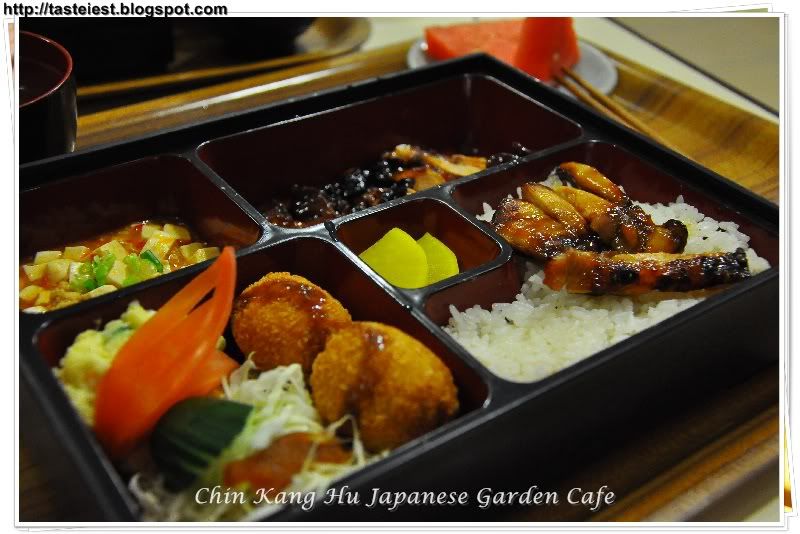 Gyuniku Enoki Roll RM22.90, we will surprise by the big plate of Enoki Roll, 4 big roll of golden mushroom wrapped with beef. Beef is pan fried before wrapped with the golden mushroom and sweet sauce was added to enhance the flavorful dish.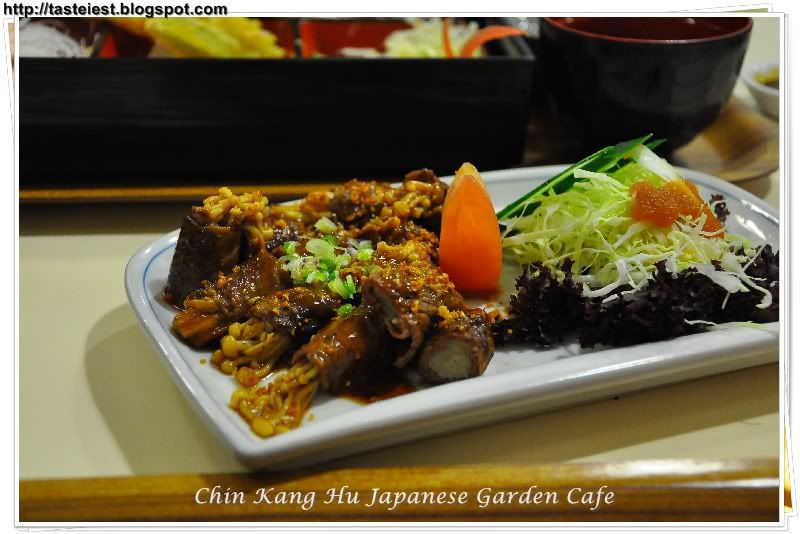 With some deep fried garlic on top to further enhance the flavor. Must try this dish if you take beef, it so delicious!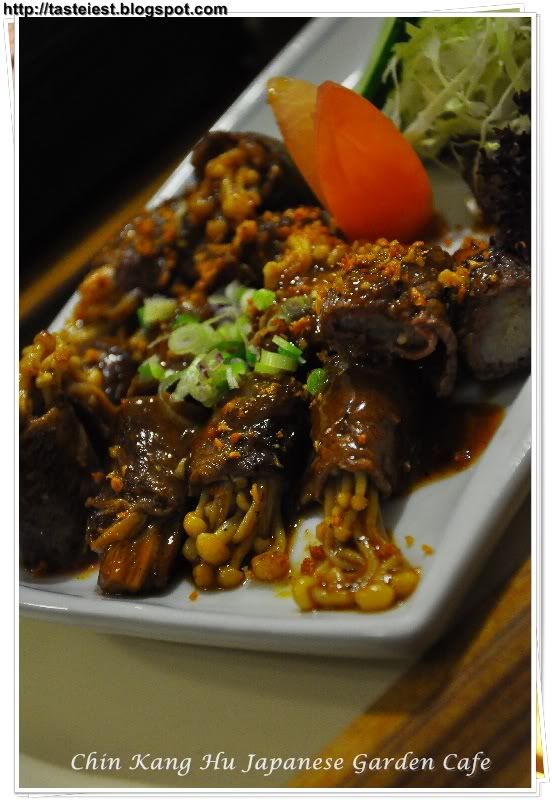 Overall Chin Kang Hu serving delicious Japanese Food for reasonable price.

Chin Kang Hu Japanese Garden Caféé(真功夫日本料理)
1A, Jalan Tanjung Bungah, 11200 Tanjung Bungah, Penang, Malaysia (opposite Copthorne Orchid Hotel)
04-8902964
11:00am - 3:00pm
6:00pm - 10:00pm
Open Daily
N5 27.916 E100 17.506

View Chin Kang Hu Japanese Garden Caféé(真功夫日本料理) in a larger map