Sawara Restaurant is not new in the town instead it been around for quite some time and a lot review around the net, but this is my first visit to this famous steamboat shop and for sure the expectation is high as well.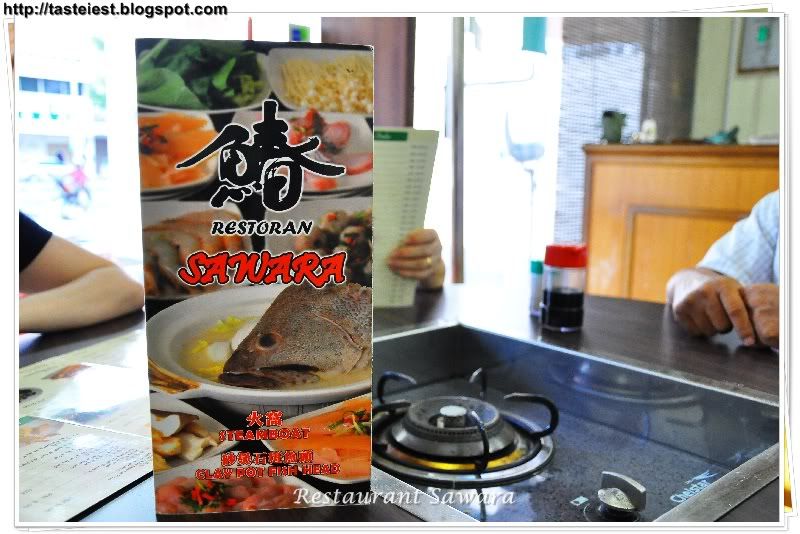 I like the table design, where the stove is lower compare to table which give a nice level for you to "cook" and take you food from clay pot without accidentally touching the hot clay pot and burn your hand.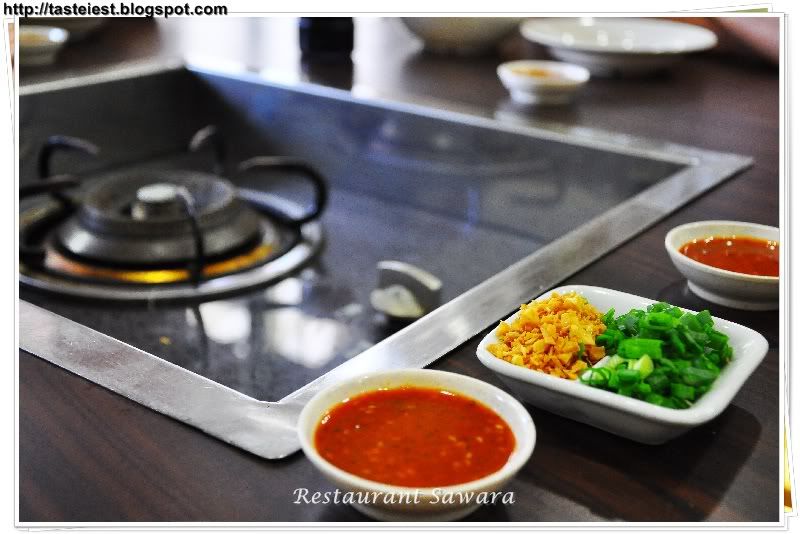 It was full house during our visit and people are waiting outside as well.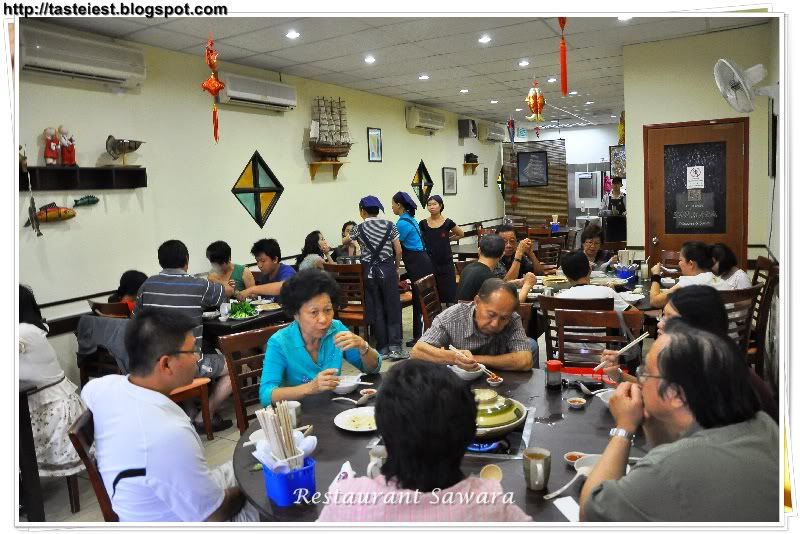 Fish Cake RM9, the name tell the flavor, because it just normal fish cake and it taste normal.

Char Siew RM12, quite disappointed with the Char Siew as it not really flavorful and a little hard, thanks to the sweet and spicy chili sauce which help to bring tastiness to this Char Siew.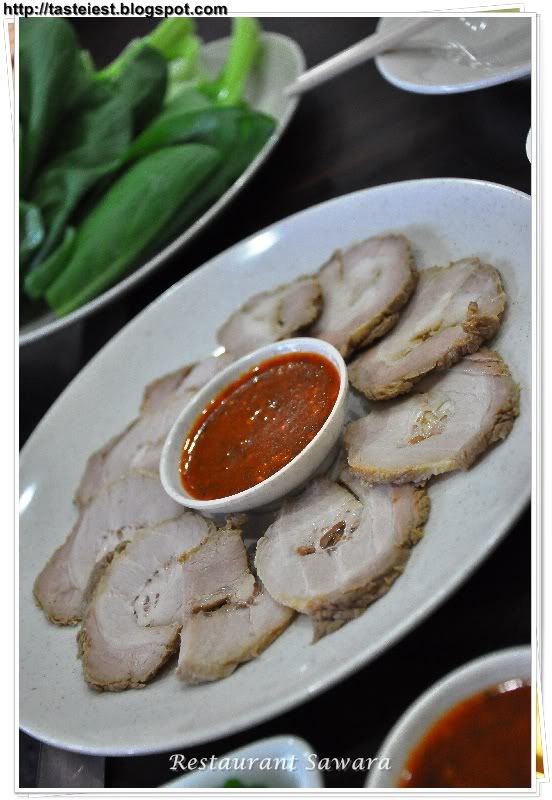 Here comes our Steamboat RM78, during order they ask whether we want to add extra fish head into steamboat and without asking the price we say YES, end up RM32 extra to this steamboat.
Here are ingredients for steamboat, which included of Bean-curd Sheet Stuffed, Cabbage, Abalone Mushroom, Tau Fu, Jelly, Cuttlefish, Sliced Fish, Prawn and homemade fish ball/paste.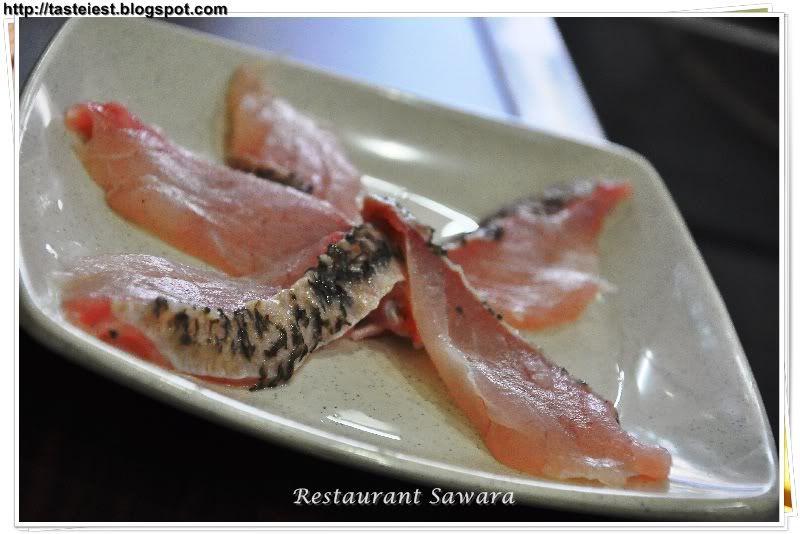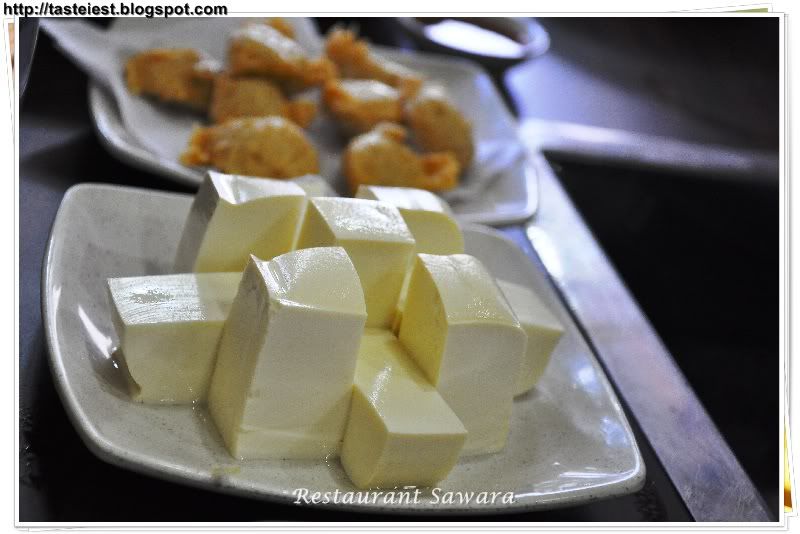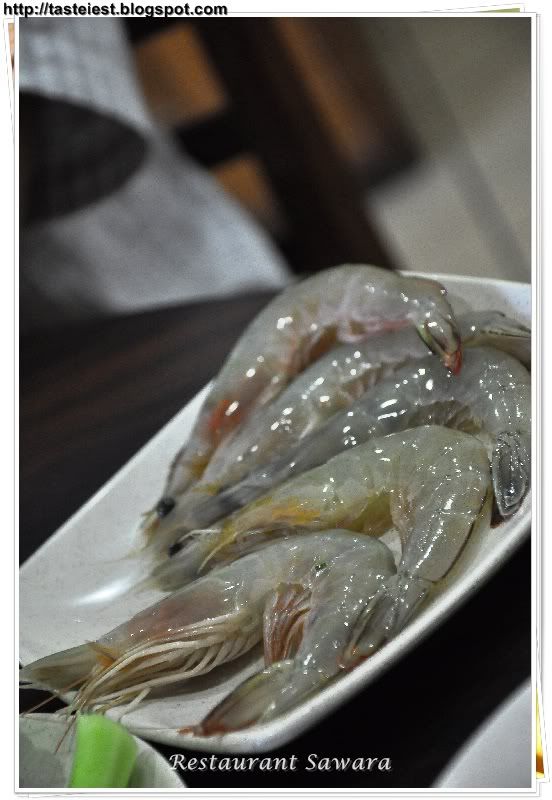 They did help to put in all the stuff inside claypot, good service.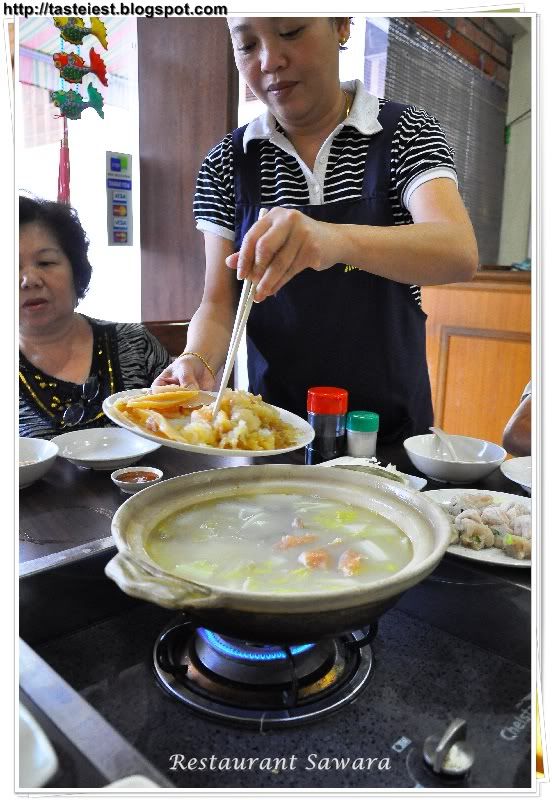 Cooking, Waiting, Cooking, Waiting, ~~~

Our first round of steamboat, it looks tasty right?
The soup is indeed very sweet and refreshing, it has the sweetness dissolve from ingredients. Fish meat is fresh while the fish ball is tasty.

Second round, this round with more fried ingredients, the soup is getting richer and it best time to take with rice or bee hoon.

Here are some of the ingredients which I forgot to take before cook, homemade fish paste and fish ball.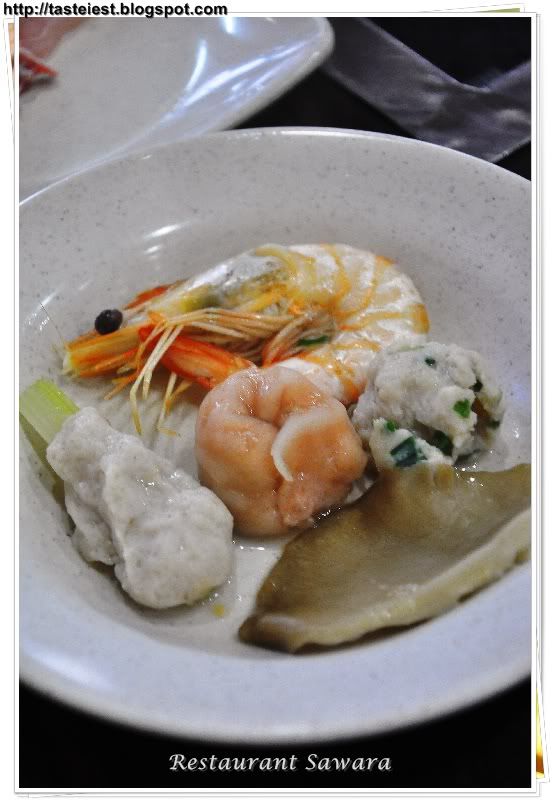 Well, do you realize that I never mention about the RM32 fish head? Because they chop it into small pieces and we can't hardly get second or third pieces for each individual, it was a wasted to add fish head into the soup because you can't really taste the fresh fish head. RM2.50 for each cup of Japanese Tea, they are charging high on the tasteless Japanese Tea.
Sawara is not cheap in term of price, instead I would say it a little bit pricy because for the above it cost us RM145.70. Honestly the soup and ingredient is tasty and fresh but just not worth the price.
Rating

Sawara Restaurant
393 Jalan Burmah
10350 Penang
Tel : 04 2260516
Business Hour : 11am – 10pm daily
N5 25.907 E100 18.675

View Sawara Restaurant in a larger map