Nonstop food hunting in Bukit Mertajam as Bukit Mertajam really has a lot of great food I never try before, know this Kang Beef Kaoy Teow for quite some time but never got a chance to try it out, was lucky today to have the opportunity since I have to work on Saturday.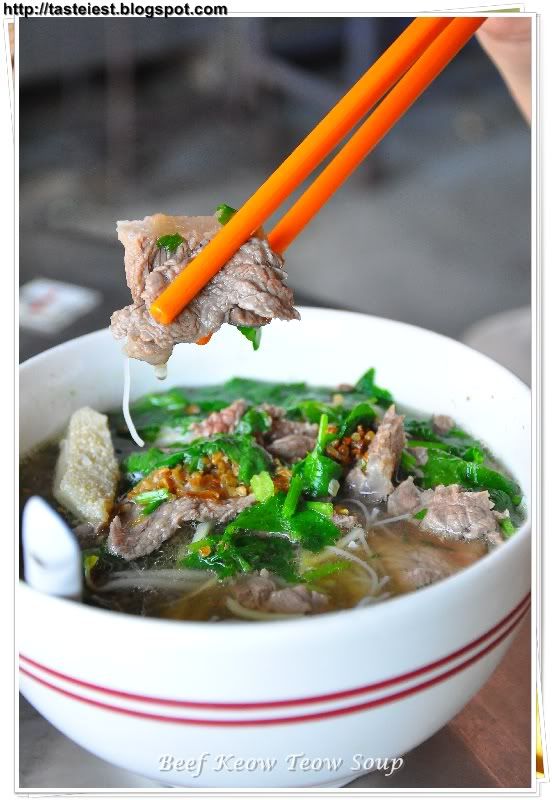 You have choice either Yellow Mee, Bihun or Koay Teow, we opt for Bihun and Mee as that is the best combination for us. We decide to try both dry and soup so that we can make the review once instead of coming back again just in case it was not nice. Something special here is that you can order cow private part for RM8, dare you try? I did try it once but not at this stall the taste is like hard jelly, and without any weird smell. So give it a try if you never try before.

Dry Beef Koay Teow (Small RM6, Medium RM7, Large RM8), Fried garlic with black soy sauce was added into the noodle but without much flavor for the pure mee and bihun.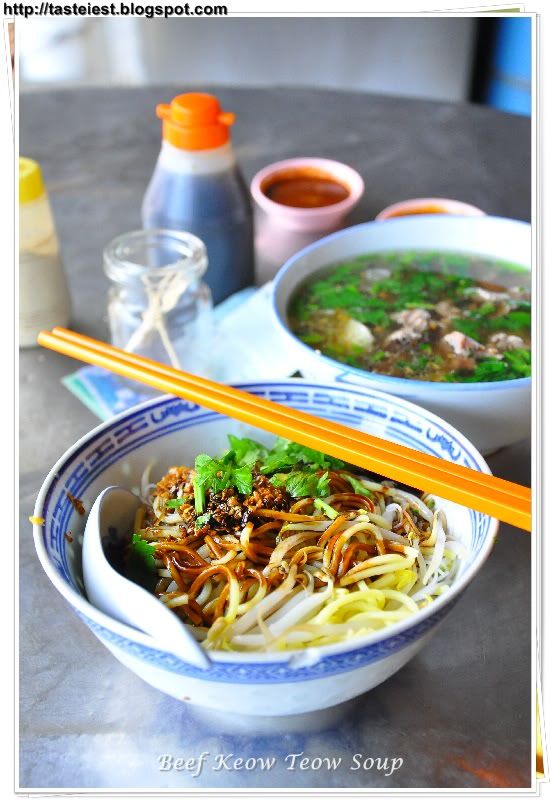 Dry version will have another bowl of the soup with ingredients, the soup is very tasty and strong beef flavor. Inside this bowl has beef stomach and beef meat without beef ball, we will quite surprise with the absence of beef ball.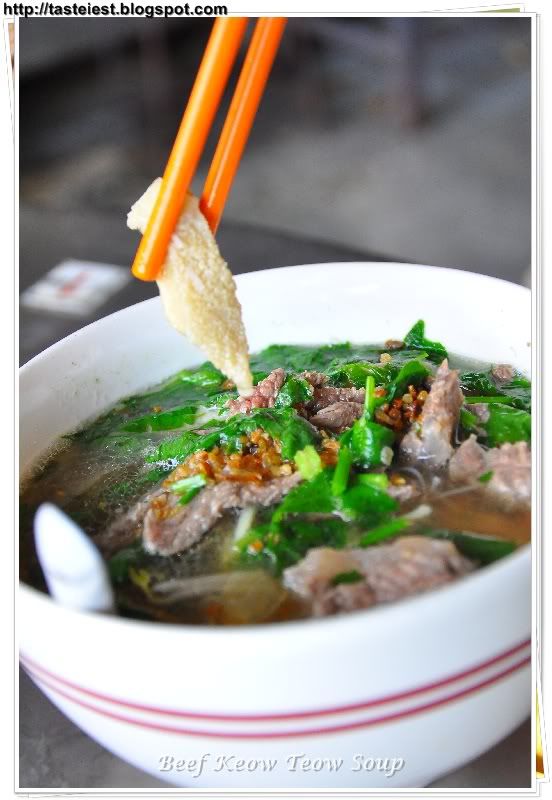 Soup Beef Koay Teow (Small RM5, Medium RM6, Large RM7, Extra Large RM8), Soup version is not that delicious compare to dry because the soup is not that strong beef flavor. Well handle cooking time on beef meat and stomach make it extremely soft and delicious.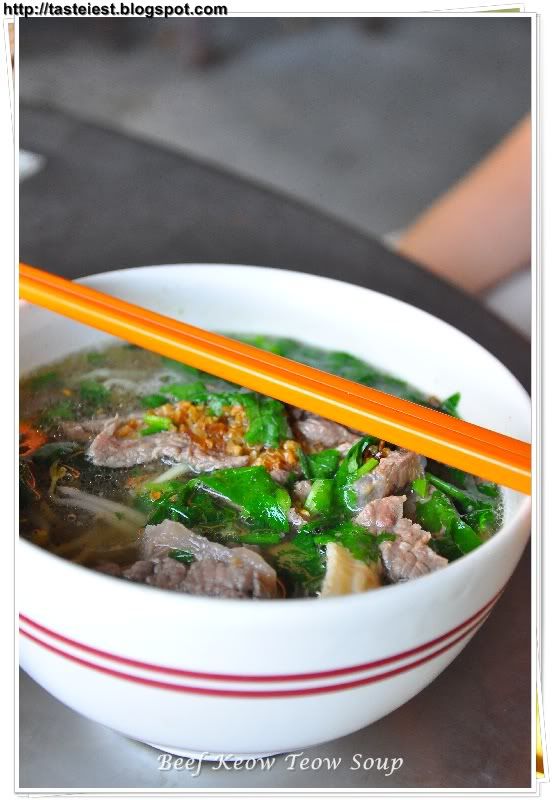 Must dip inside this Chilli paste as it really help to bring up the tastiness of the beef meat, if you prefer to have a spicy soup then put a lot of this into the soup for spicy beef soup.

It was quite good compare to other Beef Koay Teow in Penang, give it a try if you so happen to be in Bukit Mertajam.

Kang Beef Koay Teow
Jalan Kulim, Bukit Mertajam
10am – 5pm
N5 21.247 E100 28.286

View BM Beef Koay Teow in a larger map