Red Tea House Dim Sum红茶馆点心 is one of the most popular Dim Sum restaurant in Farlim, it just opposite old Sunshine Farlim and it cover in front of a few shop lot. Suggest to park at old Sunshine Farlim car park since it FOC and a lot of space available. I have not visited this Dim Sum many months after so many new Dim Sum open up lately, in my mind they are serving good dim sum and hopefully I won't be disappointed.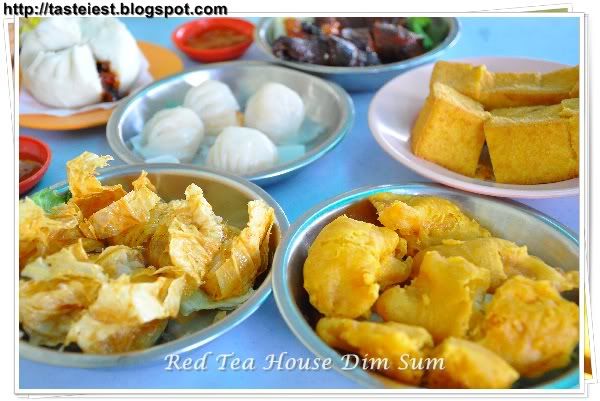 First we have is the Shark Fin Soup, it quite a big bowl of broth soup with little amount of crab meat and some artificial shark fin on top. It tastes good.

Chee Cheong Fun, rice noodle roll filling with fresh big prawn with chili paste on side.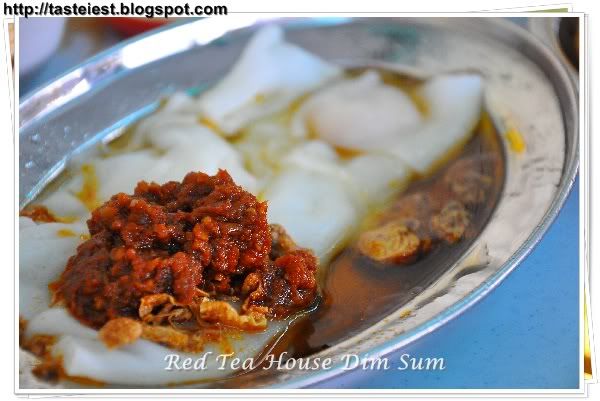 Deep Fried Prawn Dumpling, surprise us by the amount of fresh prawn inside, it was so tender inside and crunchy outside.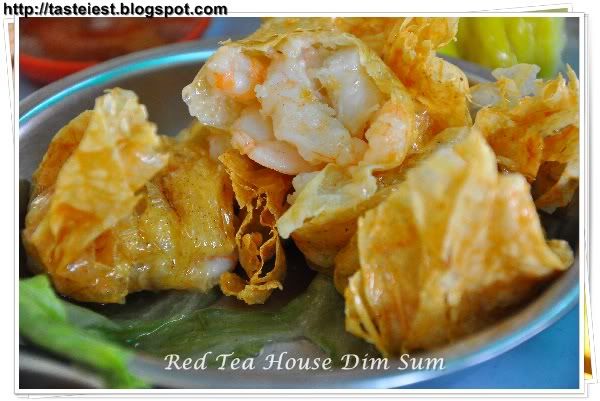 Plain Deep Fright Tofu,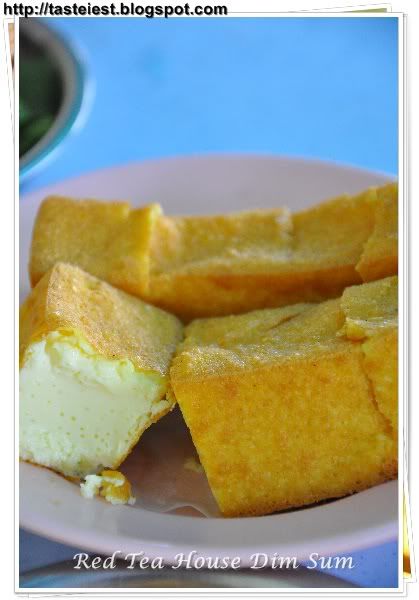 Orange Flavor Deep Fried Fish Meat, quite disappointed with orange flavor flour use to wrapped around the fish meat as it taste weird to us and the amount of fish meat is so little that we can't even feel it present.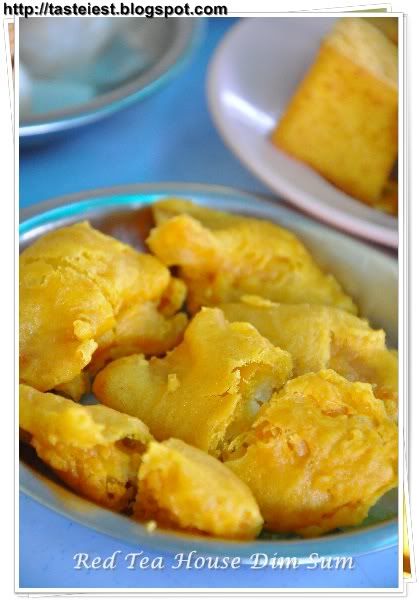 Pork Lard and Liver wrapped with Pork Meat, the taste of this dish is just too sweet, avoid ordering this dim sum as it totally not ate able.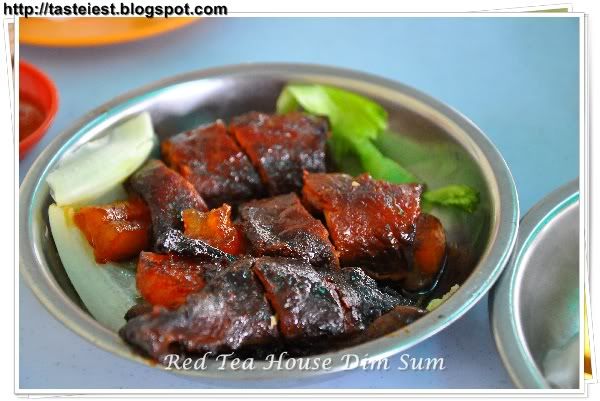 Cha Siew Pai, Fluffy skin and great char siew inside, sesame added into char siew make the overall taste better. They always people come to pack 50 – 100 away so be there early to avoid out of stock.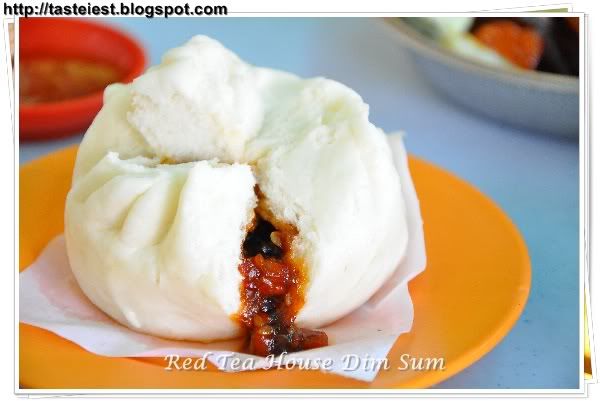 Siew Mai, I like the texture very much where the pork and prawn blended together and create a great piece of dim sum.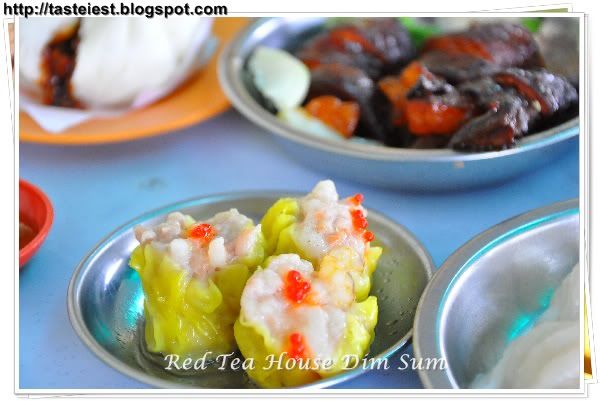 Har Gao (Steamed Prawn Dumpling), the skin look to be non-transparent and suppose to be thick and hard but surprisingly the skin is soft even though it quite thick.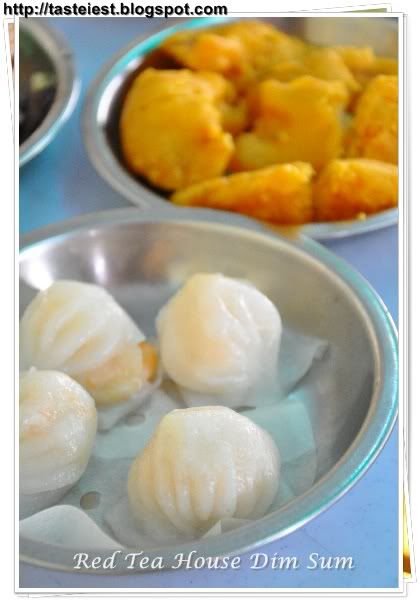 Chicken Feet, my favorite and almost all my Dim Sum review did include this dish but these restaurant chicken feet just normal.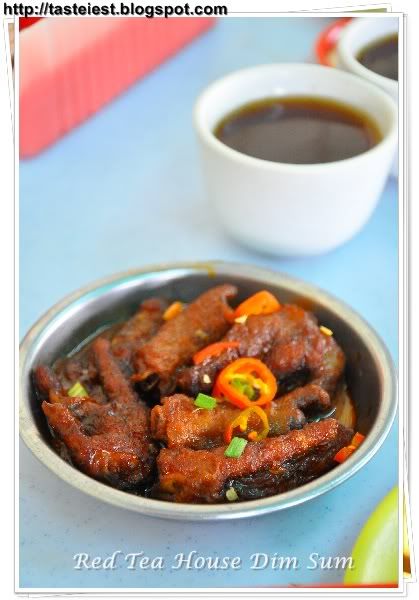 Overall Red Tea House Dim Sum is one of the best Dim Sum I ever had, they serve huge range of Dim Sum and even bee hun which look to be delicious.

Red Tea House Dim Sum 红茶馆点心
Opposite Sunshine Farlim(old)
FORTUNE COURT, JALAN THEAN TEK, 11500 AIR ITAM, PENANG
N5 23.898 E100 17.261
Breakfast Only

View Red Tea House Dim Sum in a larger map