Good Morning! Is time for our favorite Dim Sum, we went to mainland to try Chew Chun Dim Sum(超全点心) but surprise us is that totally no crowd in the Saturday morning. Initially we plan to try out their Teoh Chew Fish Head Bihun but since the shop is so empty so we decide to try out it Dim Sum before trying other food.
Chai Kuih, stir fried jicama with dried shrimp wrapped with crystal like dough skin, very nice chewy texture and dried shrimp enhance the tastiness.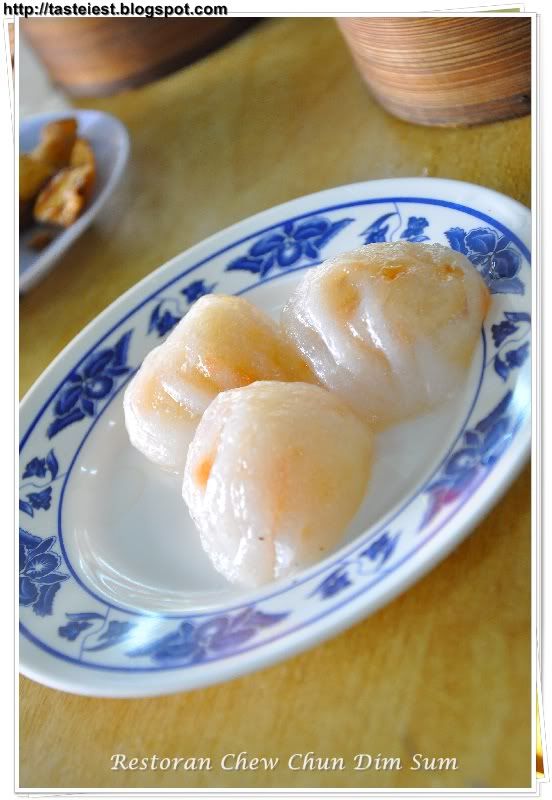 Prawn Dumpling or better known as Har Gao, skin is hard and thick, no big fresh prawn inside and the taste is below average.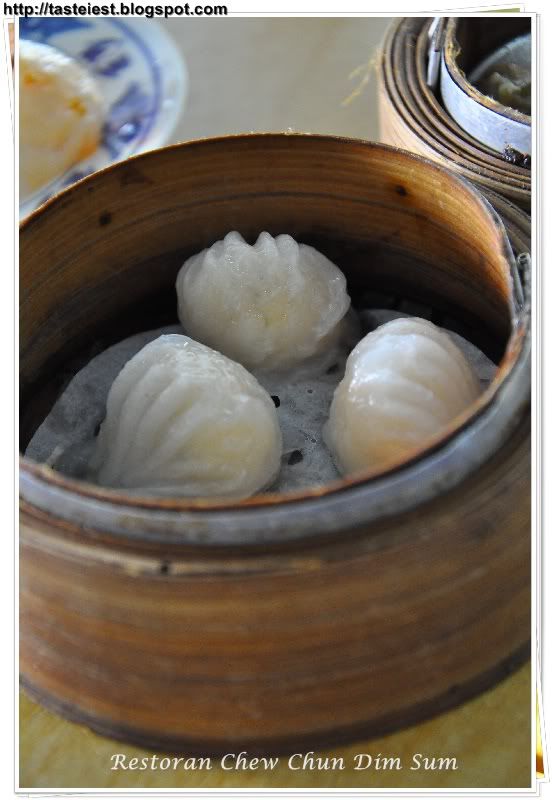 Spare Ribs, Pork ribs steamed with fermented black beans. Is it because we went there at 10pm and all the Dim Sum is so cold or they don't heat it nicely? You can see the rib is very dry and cold during served, taste just normal.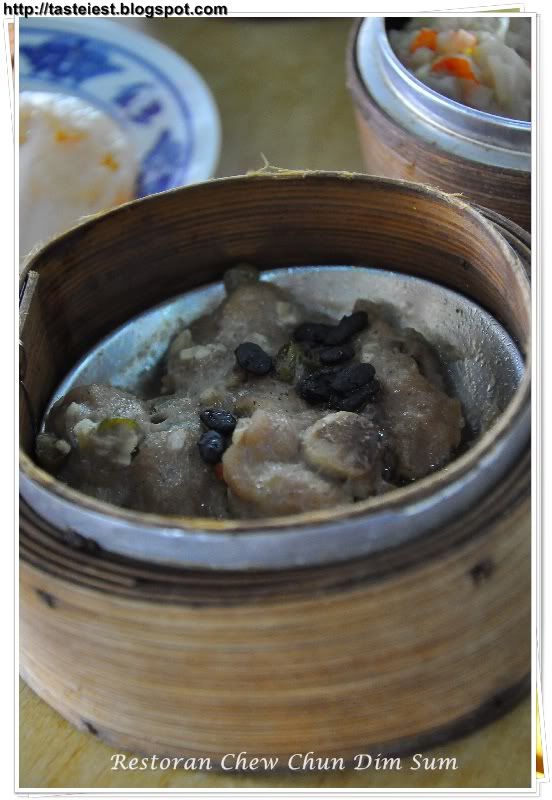 Siew Mai, chopped pork and prawn meat inside wheat flour wrapper, top with artificial crab meat. It doesn't really taste like Siew Mai and again it was cold and hard.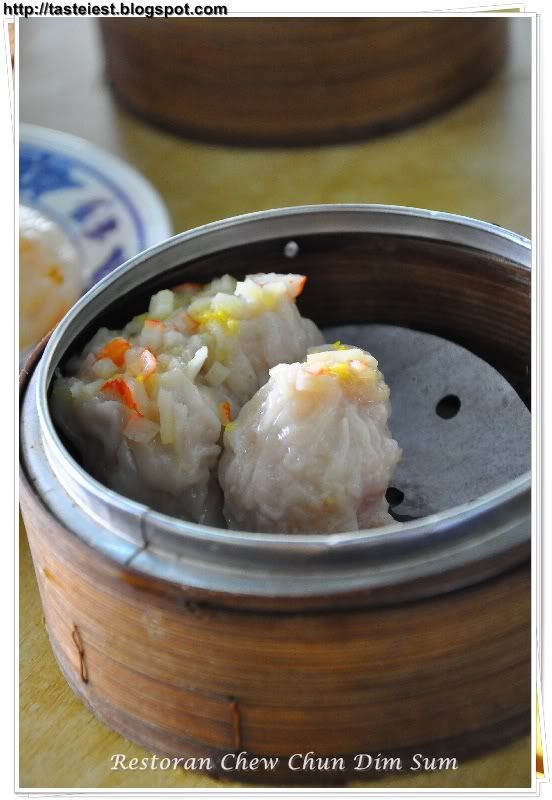 The last Dim Sum we have here is the Deep Fried Prawn Roll, the skin is not crispy and the prawn is not fresh.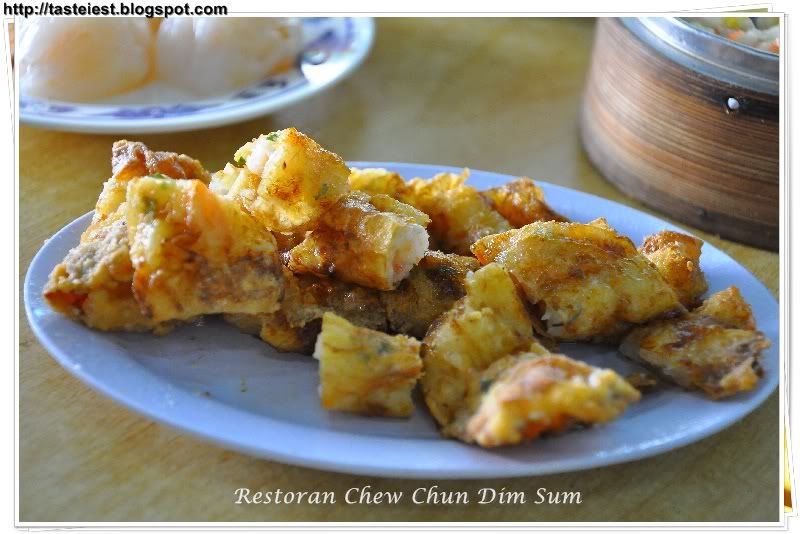 Total of RM13.50 for above Dim Sum including of Kong Pou tea for 2 persons.
We rate as 2 Star only due to the food served is not hot, they should have use hot boiling water to keep the food warm when pushing around.

Restoran Chew Chun 超全点心
1907 & 1908 1st Floor & GF, Jalan Usahajaya KWS Perindustrian Usahajaya 14000 Bukit Mertajam
012 4958990
N5 18.130 E100 28.420

View Restoran Chew Chun 超全点心 in a larger map