Restoran Sea Palace located at Perkaka shop lot where a lot wedding dinner happen here, we 7 people opt for the wedding dinner package with medium size of everything.
The original package cost RM398 but that is for 10person, they are so nice to revise the package to accommodate 7 person and it cost RM328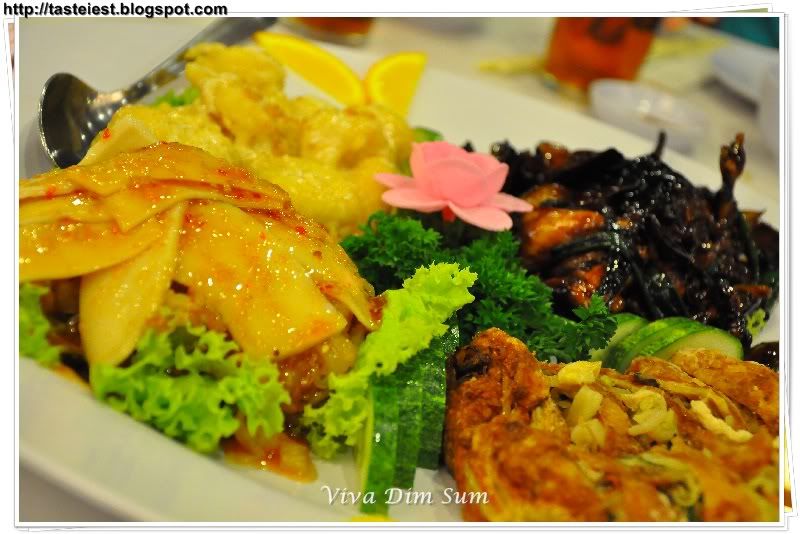 We first start with 4 appetizer, which has Spring Roll, Abalone slice with Jelly Fish, Butter Prawn and Kong Poh Chicken.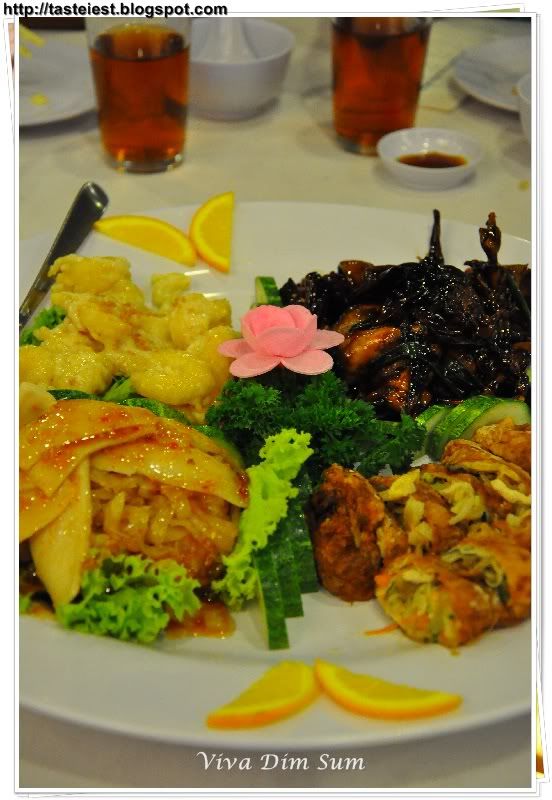 The Spring Roll is a little bit oily but taste just good.

Sorry for the poor picture as Kong Poh Chicken is so dark that it don't allow me to take a clean shot, it a little but spicy but more on the sweet side, chicken meat is tender soft.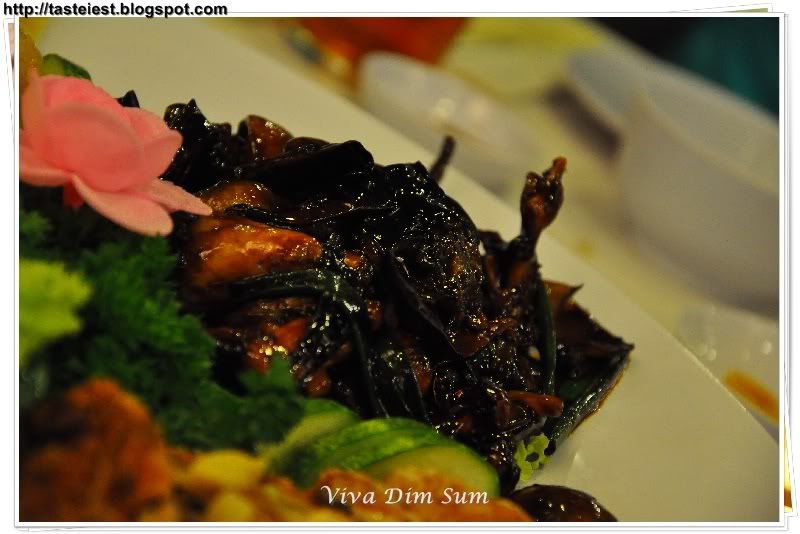 Abalone slices with Jelly Fish, my favorite among the four appetizer whether the sweet and sour sauce really helps to bring up my appetite.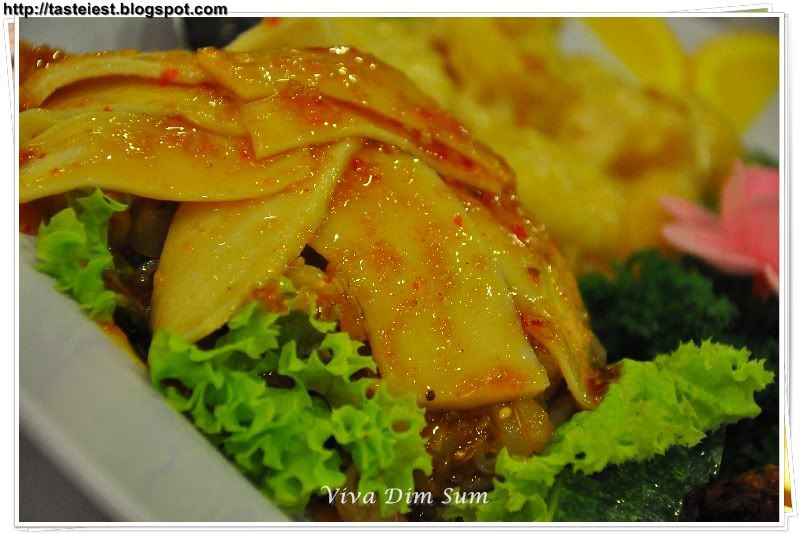 Last appetizer we have here is the Butter Prawn, this supposes to be a standalone dish but they integrate this dish to make accommodate 7 person.
Prawn is deep fried then cooks with butter with a little bit sour and sweet.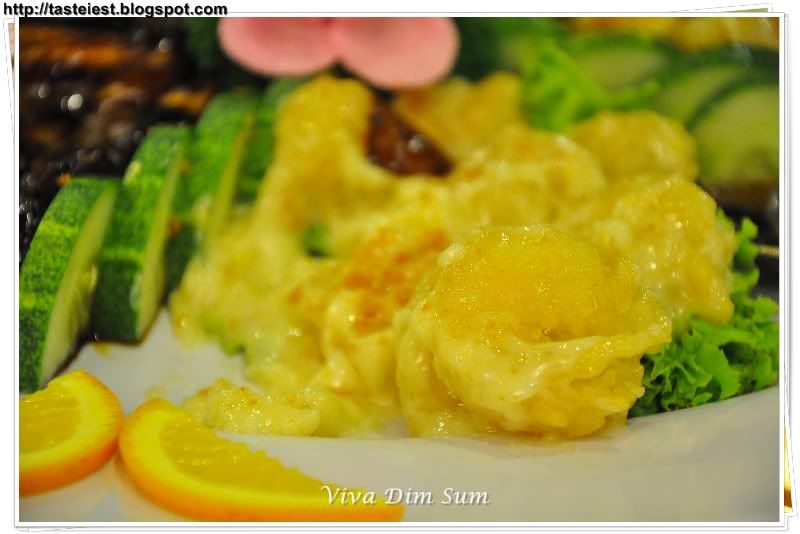 Up next is the everyone favorite, Shark Fin Soup. A lot of crab meat found in this bowl and the strong taste is awesome,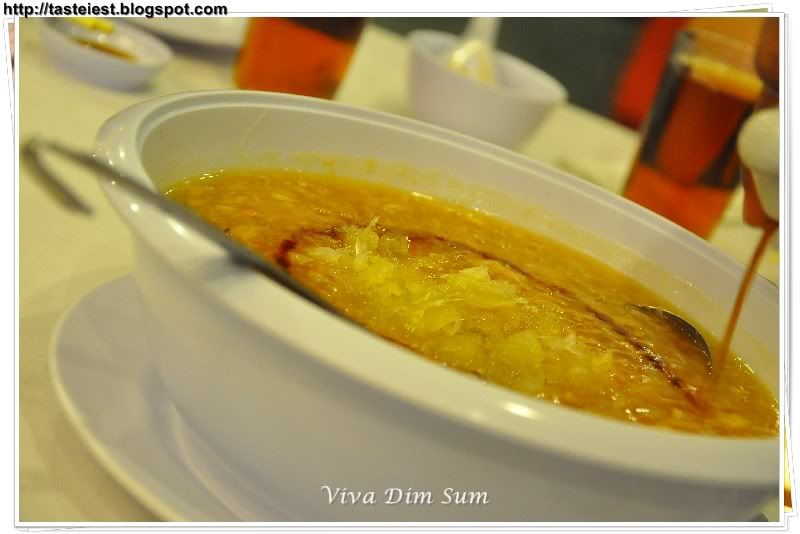 It so tasty that I have no word to describe it, let the picture tell.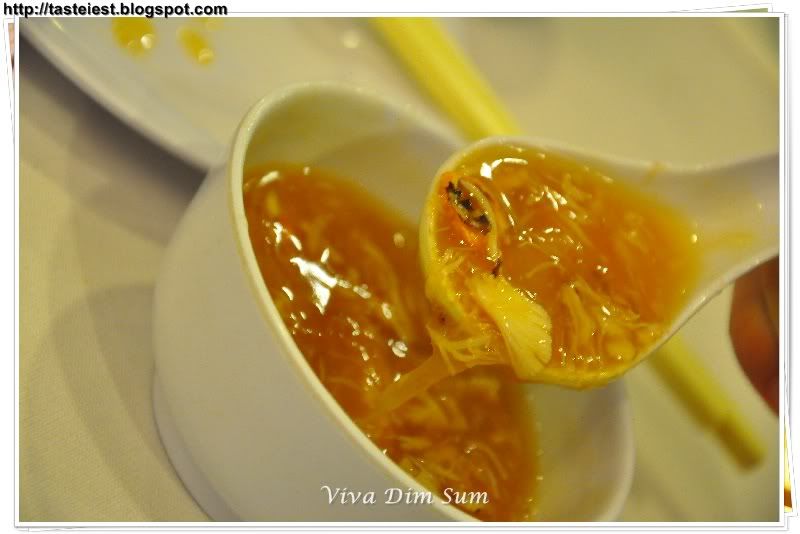 Roasted Chicken with Pei Pa Duck, Roasted Chicken top with Mango slice while Crispy Duck skin side with sweet sauce. Both Chicken and Duck impress us with the deep fried skill where meat remain moist inside but crispy outside.

Mix Fried Vegetable, various type of vegetable inside this dish and two thing to shout out is the Lotus Seed and Lotus.
Lotus that really crunchy and delicious and the Lotus Seed is so special that I never known it can taste so good, Lotus Seed was not cook together with the vegetable instead it act like a topping that add after the dish is ready.
Lotus seed is so crunchy and I can really taste the originality of the Lotus Seed sweetness first time in my life.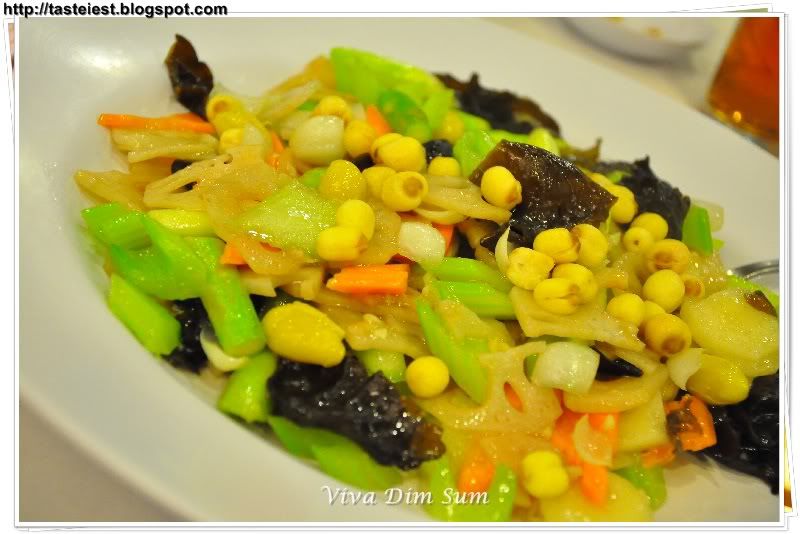 Steamed Red Snapper with Sweet and Sour Sauce, Red Snapper is fresh and the sauce is so delicious that bring out the freshness of fish.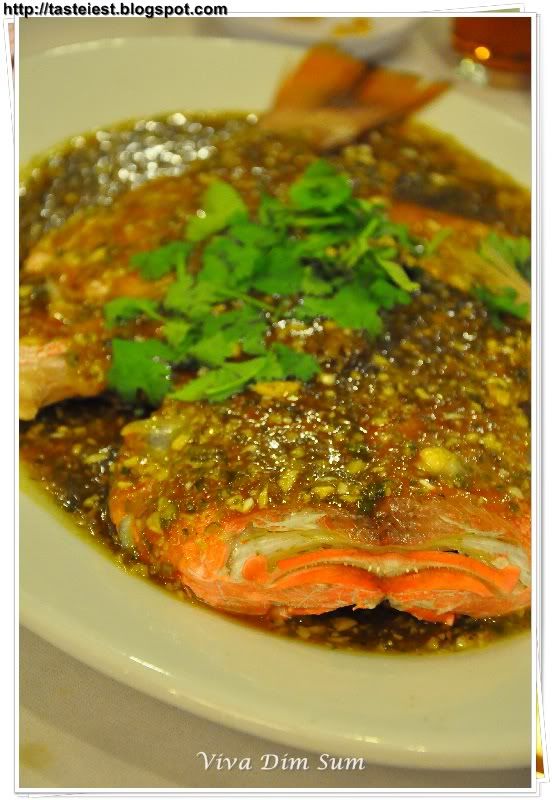 We have our last dish before dessert which is a Fried Mee, it look to be normal but taste very good, what surprise us is there not only prawn in it instead they put quite a lot of crab meat inside.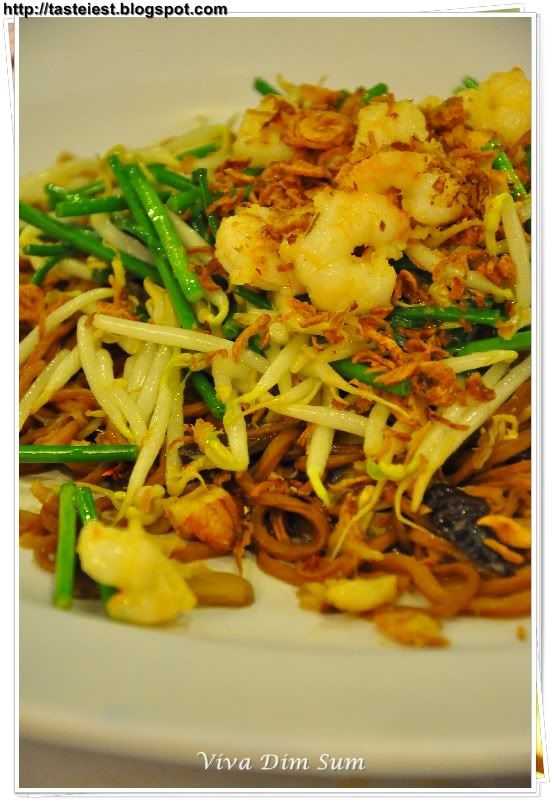 Dessert is Honeydew Sago with Ice Cream, with the present of Ice Cream it has increase the milky flavor and sweetness of the overall dessert, well made of sago and ice blended use has create a great texture for the overall dish.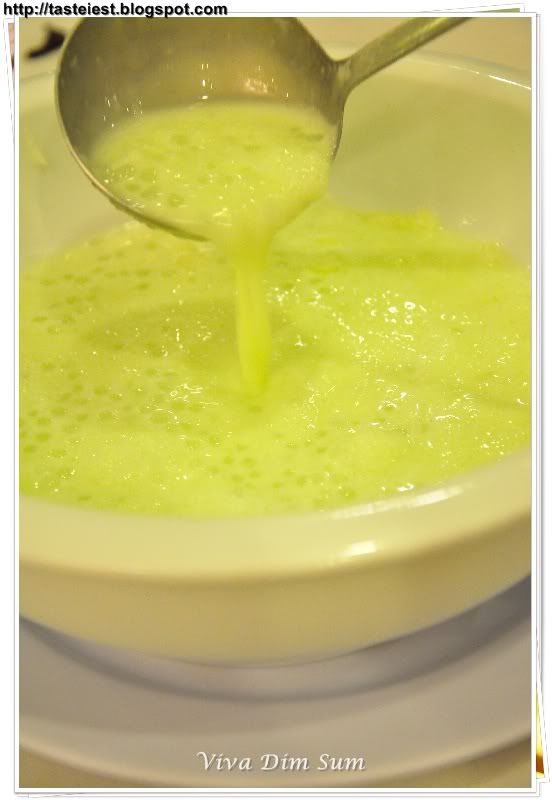 Very satisfied with Sea Palace food, everything is up to standard and delicious, it worth every dollar we spent here.

Taman Pekaka, Penang
2-1-9 1st Floor, Bangunan Lip Sin, Lebuh Pekaka 1
Sungai Dua, 11700 Gelugor, Penang.
04-6593826, 6593827
N5 20.942 E100 17.709

View Sea Palace Restaurant in a larger map