This article link from Penang Gurney Plaza Dining Guide
Xuan Xin Group open a new Ramen Kitchen in lower ground of Gurney Plaza and name it as Xuan Xin Ramen Kitchen, focusing on selling Ramen and they have wide range of Ramen for your selection.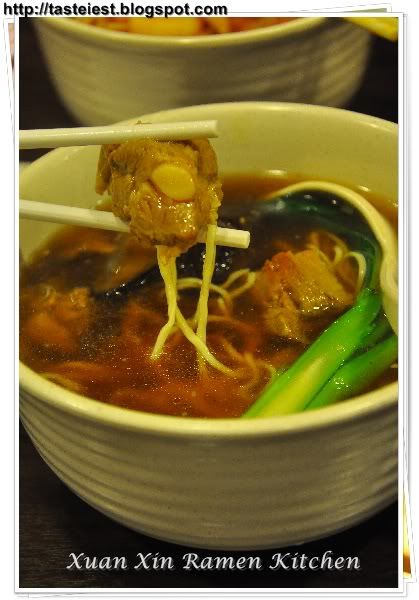 I choose Braised Pork Rib Ramen because it really look good in the menu, and no surprise the Ramen is really good with the fresh and delicious soup.
Pork Rib is indeed tender soft with a few pieces of mushroom which fully absorb the essence of the soup.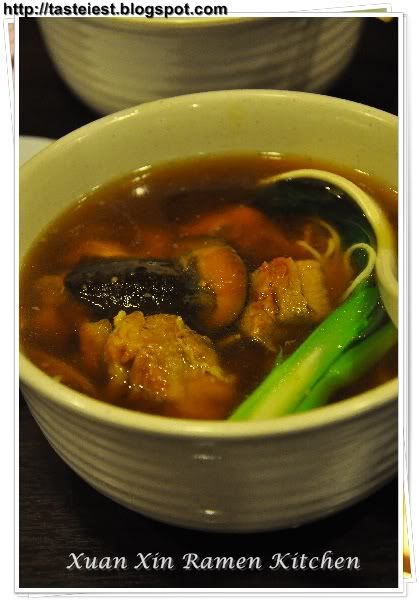 My dear are ordering the Tom Yam Ramen, which quite new to us to taste Ramen in Tom Yam Soup and we don't put high hope to this Ramen.
It appear to be very red in soup color and we can smell strong Tom Yam when served, first taste and we both are really surprise with the strong Tom Yam taste that is so tasty.
Inside Tom Yam Ramen has Prawn, Scallop and Mushroom, we suspect the scallop is not the really scallop coz it taste more like fish ball instead of real scallop and honestly we can't really differentiate it whether is real or artificial.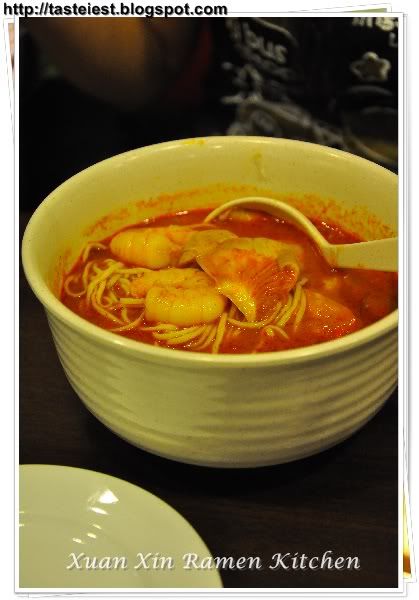 Overall both Ramen that we ordered is delicious but the table is too close to each other which we don't like, lack of privacy feeling.

Xuan Xin Ramen Kitchen 炫昇拉面小厨 @ Gurney Plaza
170-B1-8, Gurney Plaza, Persiaran Gurney, 10250 Georgetown, Penang, Malaysia.
04-2272227
N5 26.273 E10018.558

View Xuan Xin Ramen Kitchen in a larger map