Bee Wei Restoran located just next to petrol station in Air Itam, at night is Chu Cha that very popular because it always crowd with people.
Morning session is hawker selling various type of noodle and something special is the Yam Fish Head Noodle.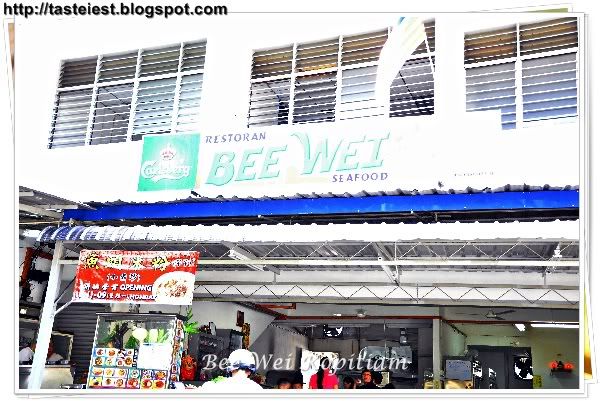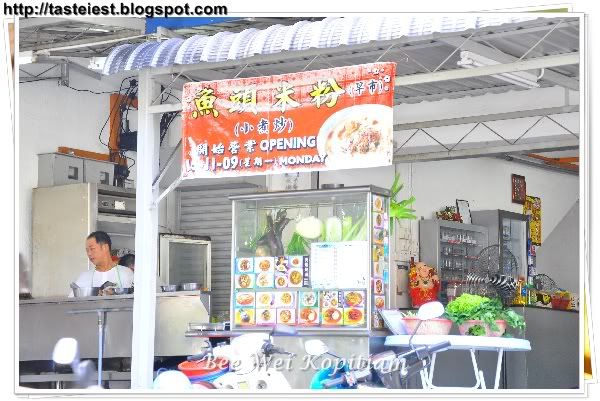 Yam Fish Head Noodle, a few pieces of Yam on top of the bee hun together with deep fried fish meat. The taste of the soup is very delicious together with the present of Yam further enhance it tastiness.
Deep fried fish meat still crunchy when served, freshness of fish meat together with strong flavor of soup makes me ask for more Yam Fish Head Noodle. "One More Please!"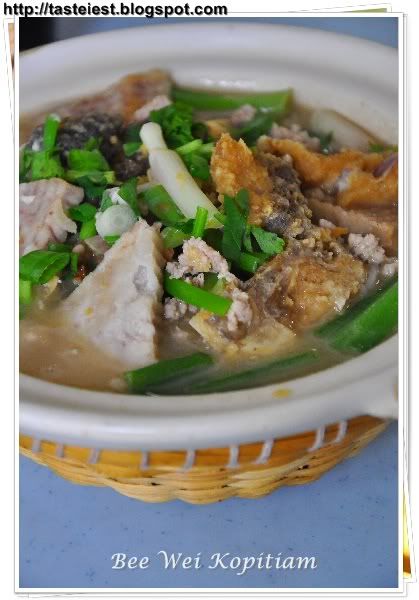 Sang Mee (生面), deep fried noodle with egg gravy and some pork and prawn. You can really smell the fragrance of the deep fried noodle which absorbing the gravy and recommended to leave it for a while before consume to allow the deep fried mee absorb the gravy while making it soft as well, the gravy taste just good and overall texture is very good.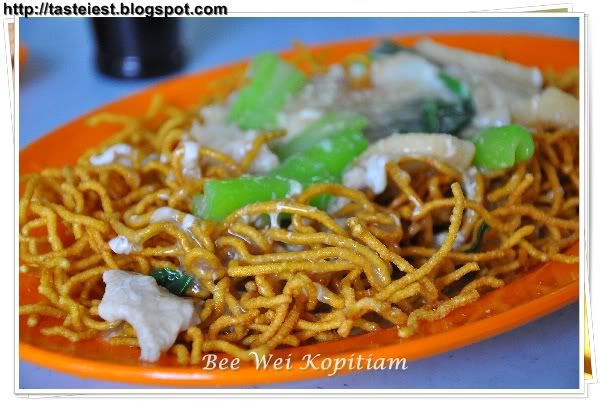 This shop is quite new and not much people aware of it, try it out if you pass by Jalan Air Itam.

Yam Fish Head Noodle at Bee Wei Seafood Restaurant
Jalan Air Itam
N5 24.267 E100 17.409

View Bee Wei Seafood Restaurant in a larger map